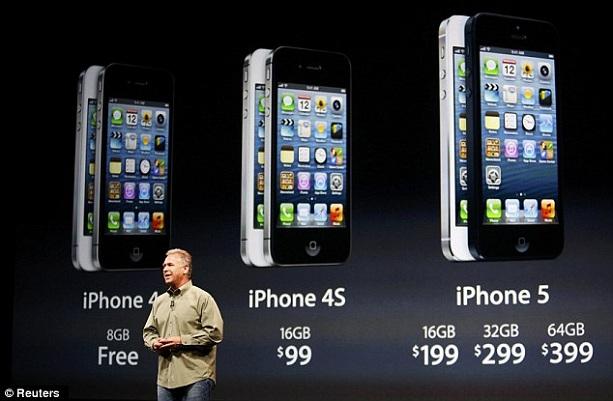 Japanese site Macotakara first reported that in the near future Apple plans to release his first budget the iPhone, which will cost only $ 330.  
Most likely smartphone will be called iPhone 6 or iPhone 5S will be made of plastic, which will help him to make half the cost of the company's flagship phone Apple.
Glossy plastic housing budget version of Apple's iconic smartphone is made of polycarbonate, which was previously used in the manufacture of laptops MacBook.
At the same time, according to rumors, you can afford to choose almost any color of the body of the new iPhone.
There was also information about that at the long-awaited successor to the iPhone 5 will be even larger screen, while it will cost as iPad mini, in order to make it the most popular, because in this case the smartphone will be able to buy the young middle-class consumers in developing countries even in such as China and India.
Most likely, it will soon go on sale as a new tablet iPad or iPad mini. Experts are already preparing to provide services on their repair and repair iphone, though of course these gadgets are not often break and are renowned for their excellent quality.
Experts Macotakara note that the new mobile phone is slightly thicker than the iPhone 5, but stronger, and the design will remain the same, so the iPhone 6 or iPhone 5S will be similar to its more expensive predecessors, also under the LCD-TV will remain the same big button " return home ».
Previously, Apple CEO Tim Cook has let slip in a rare interview that his company is working on the development of affordable smartphone iPhone. He said: "We are taking steps to make our products more accessible».
Analysts believe that the entry of budget iPhone will not only help increase sales worldwide by 50 percent, but better foothold in the important Chinese market.