This time we will focus on the sands of Chamarel that in Mauritius.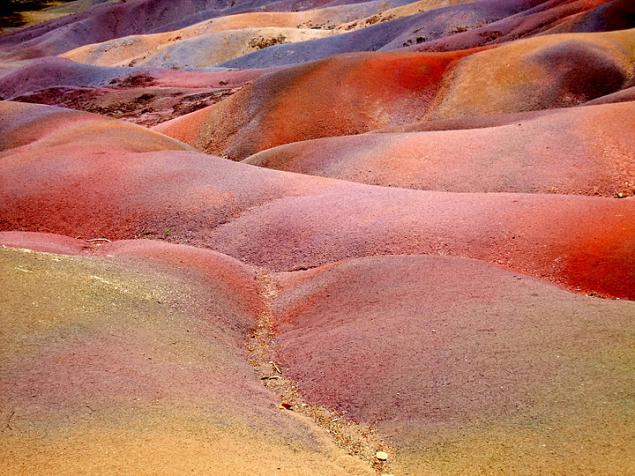 Chamarel - the name of the village, located in the south-western part of Mauritius, it is home to only 700 people, but this place has a worldwide popularity due to its natural attractions. In the vicinity of this, almost unearthly town you can find waterfalls, which are formed river falling into the crater of an extinct volcano, as well as unusual sands.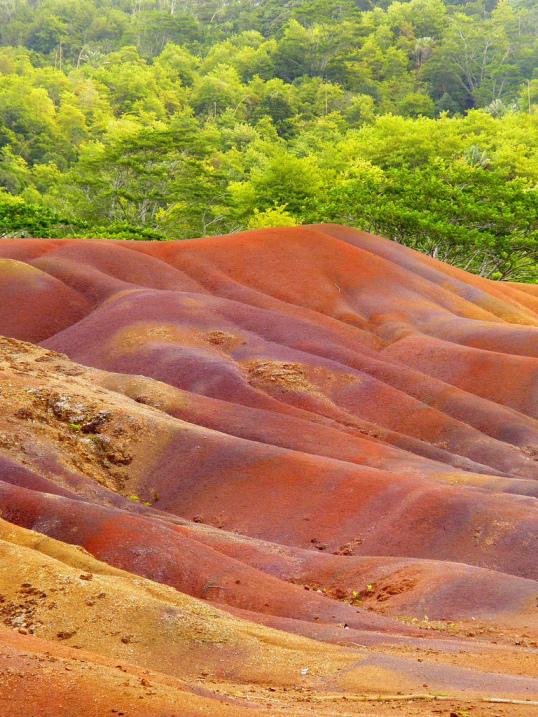 As for the sand, they are simply amazing, but you yourself see it on the submitted pictures.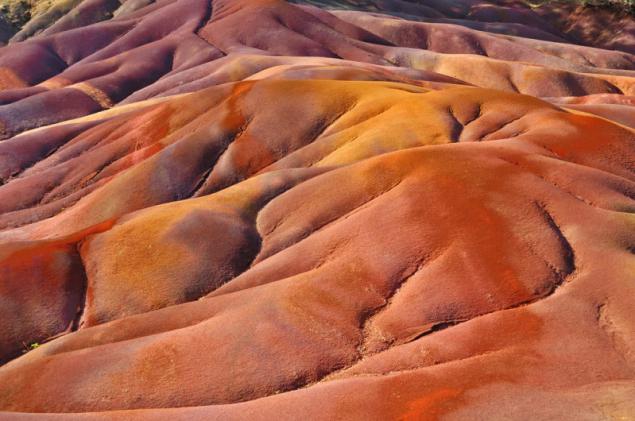 This is a real miracle of our nature! If you are interested in the origin of these squeaks, they were formed from the debris of basalt, which in turn left after the eruption, volcanic ash and clay mixed to form a multi-colored earth! More interesting is that the different layers do not mix with each other, even after heavy rains, and this is due to the fact that the grains have different mass and density.
Also, scientists have reported that different colors were formed by the cooling of lava at different temperatures. There is another explanation: the iron, which is found in this area, oxides, and turned a reddish color, the same thing happened with aluminum, which now has a blue-green hues. In fact, the origin of this miracle is not important, the main thing - the fact of its existence. Once at this point, it seems like you're on another planet, very, very unusual and beautiful!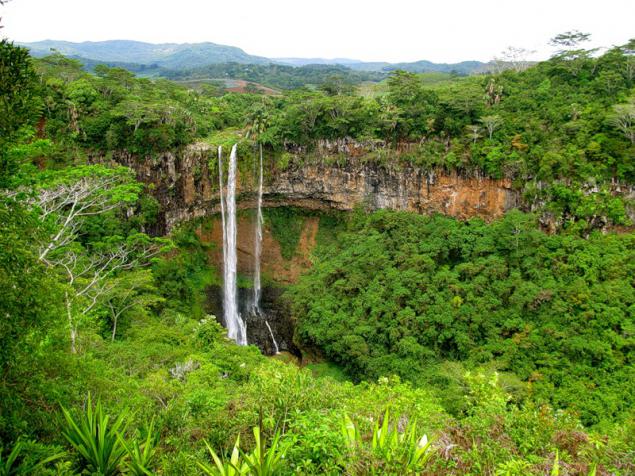 In the 60s of the last century, this village was the main attraction of Mauritius, a large influx of tourists has forced the authorities to protect the island's dunes Chamarel fence. Now visitors to this wonderful town can only admire the colored sands, alas, but a walk today on the colored dunes there is no possibility.
Local shops sell tubes filled with this wonderful sand. Interestingly, in the layers of sand tubes of different colors also do not mix with each other, or rather, mix all layers together through time, you can see how they are again divided into 7 colors: brown, purple, red, green, purple, blue, yellow. Amazing!