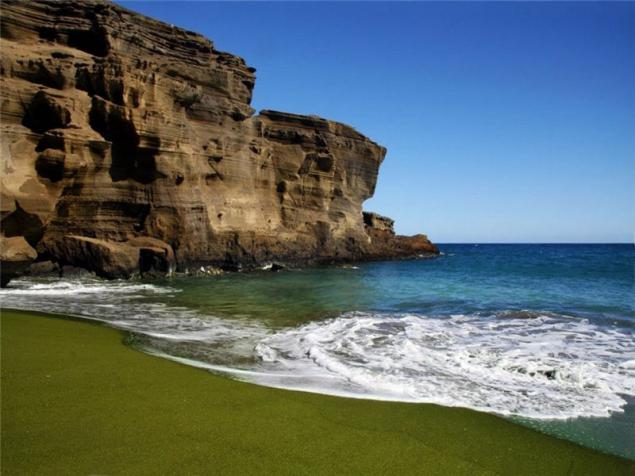 Let's head back to Hawaii to green Papakolea Beach. About how much this place is beautiful, if you've never been here, the taste of this beauty, unfortunately, is impossible ...
Alas, but to get to the green beach is quite difficult, it is necessary to Spend 4 hours and obtain a permit, which, incidentally, are paid. But all this is worth it to literally walk through the jewelry and enjoy the incredible beauty and uniqueness of this place! This beach is the local people call "Maha", as he is known around the world as "the Green Sand Beach." There are so fabulous that simply takes your breath away, imagine sand, shimmering emerald ...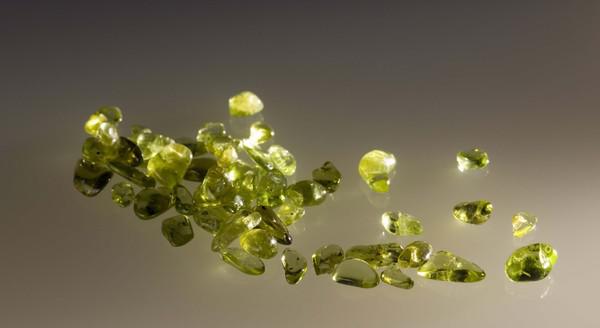 All local beach sand covers olive consisting of a gem, born of fire, he called chrysolite or "olivine". Aborigines as the stone named "Hawaiian diamond." It is interesting that this beach from afar looks completely green, as if this field of green grass, but if we take a handful of sand and look at it closely, it becomes clear that it is mainly composed of golden crystals.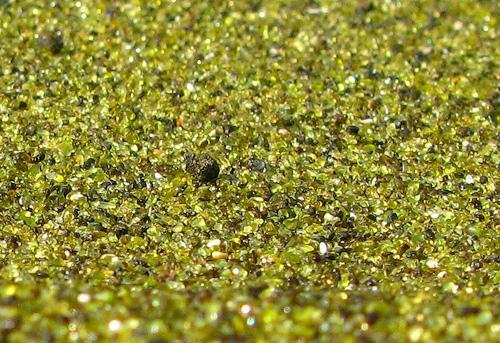 It is noteworthy that in the area of ​​green beach surf is strong enough, and scientists predict that in 150 years all the sand water simply carry away with them and all this beauty will be gone. Already today, around the perimeter of green beach signs installed, warning that take sand prohibited.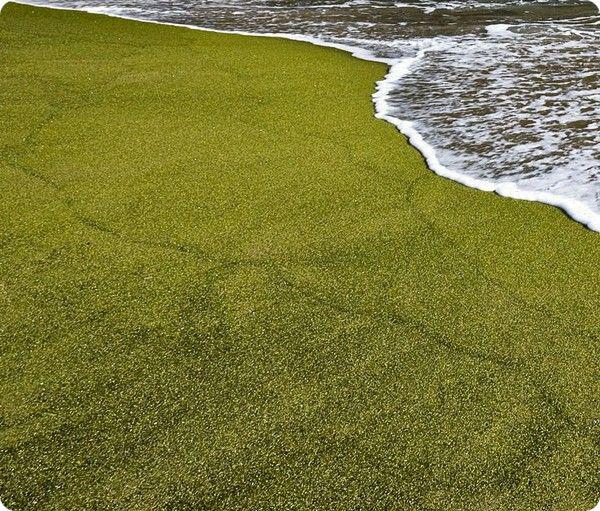 Definitely «Green Sands Beach» (Green sand beach) is one of the most beautiful places on the planet. Where you can run around and soak up the sun on the sand, consisting of stones used in the jewelry industry, and the incredible beauty and completely invaluable. If you have the opportunity to visit this beach, do not deny yourself the pleasure of this, you are sure will be satisfied, because it really is a unique place!