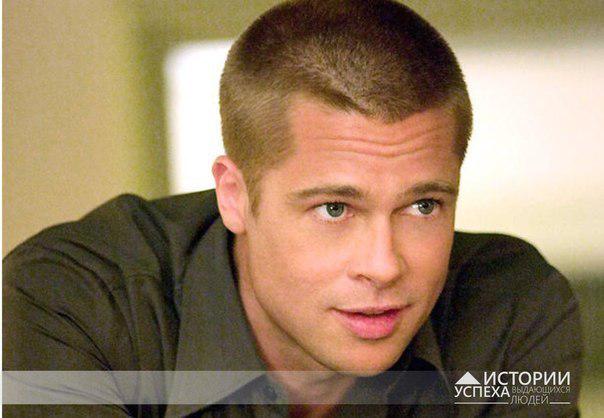 Brad Pitt was born on December 18 1963 in the close-knit family, where the Christian virtues were not empty words.
As a child, Brad good student, was a member of teams in golf, swimming and tennis.
After high school, he entered the university to study journalism and advertising.
But Pitt suddenly decides to become an actor - he throws his studies and with 325 dollars in his pocket to California, told the parents that he was going to study at the College of Art.
In California, he got the job - he dressed chicken and Bark in the restaurant. Then I unload trucks with refrigerators and delivered chicken grilled.
Next starred in commercials, episodic roles in the series, works part-time as a laborer.
When he was 28 years old, he received a prominent role in the movie "Thelma and Louise." This successful picture gave significant impetus to the career of Pitt.
At the age of 31, Pitt expecting a real success. He landed a role in the film "Legends of the Fall."
The film won the "Oscar" and charges the film were more than 100 million dollars.
Immediately after the film People magazine named Brad Pitt the sexiest man of all living.
After the movie "Interview with the Vampire 'success was so loud that instantly Pitt was on the list of Hollywood stars.
It's awful nice - to become who you really are not, say what you usually can not tell, do what you dream, unable to realize their dreams into reality. © Brad Pitt