On weekends the route Novosibirsk-Leninsk-Kuznetsk was covered with snow, snow-covered at the track hundreds of cars stuck, they say there are dead.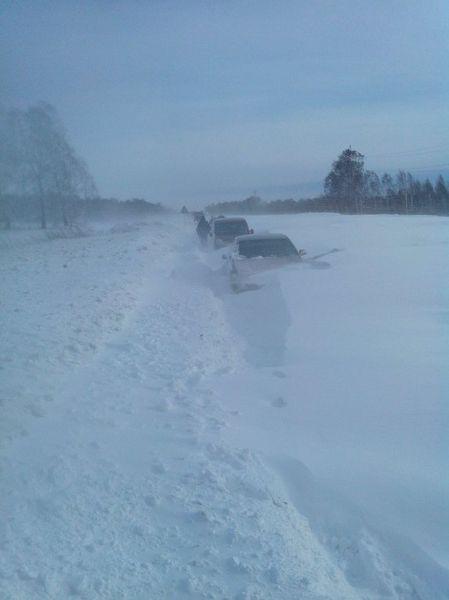 Over the past weekend because of worsening weather conditions on the road in the Kemerovo region killed three people - the body of the driver and two passengers were found in the car, under similar circumstances, the four men were killed in the Novosibirsk region, and three - in the Altai Territory.
Despite the fact that the Ministry of Emergency Situations on some sites warned that the need to refrain from traveling, the road was not blocked, equipment not arrive in time, people were killed. Who is guilty? Ministry of Emergency Situations, which was quickly save all, or people who have gone in a snowstorm on the highway.
Eyewitnesses:
Well, everything came back alive healthy kind. There generally plate. Authorities have not much to negotiate. Reports that everything is normal, the track impeccably renovated. We stayed in the car. Gasoline, food was not. All frozen. Evil is not enough to the MOE. In the morning we went to the Tanai at 8 am on March 9 from Novosibirsk. It was calm and windless, and the first 50 km of the road is also nothing predvischalo trouble. There was a reason for the return, the city is quiet. On a post of traffic police did not notice. Then came the wind, and all the worse. In the end, it turned out to Zhuravlevo drove 5 hours. We decided to go back to Novosibirsk and all. We got up. Cneg just crazy. He went 2 nights without stopping. The photo and video can be seen. And it is the federal highway of 2-3 lanes. All the while, stood stupidly. Please do not predovat this value, but then we realized that not joking.
Disk imaging was not what to do. After 6 hours of downtime decided to go back to Zhuravlevo, but do not even got to the filling of 10 km, there are also all covered with snow and we were in a box, about a hundred to two hundred machines can. Police found closer to the night, there was one car and 2 staff, and they did not know what to do to us. All ended with petrol, there were a lot of children. People have tried to return to the petrol and came back with nothing. UAZ which is a neighboring village said to have traveled to speculate prodovat gasoline more expensive.
One neighbor had bought. Moscow Emergency Ministry at 20.00 did not even know about our situation, and we were standing all day. In 112 had not phoned. Throw off. In 010 even listened to where we are said to wait. What information was not from anyone. Now I read that there were some 4 points for the accommodation, in local villages. They too did not izvestno.Poyavilos was a couple of tractors that do not handle, they are cleaned and swept up all at once. Done through the snow which lay dully on the road under 2 meters, tunnels, on it we got through the first few as a vehicle for us and everything could not all closed again.
And it has been at 2 or 3 o'clock in the morning on 10 March. Visibility zero! Ahead of you go and you do not see, who have suddenly got stuck and could blunt enter. But it was impossible to stop, he might get stuck and you have entered. When it passed in front of us I realized that the van was stuck tightly. So for the third time we have turned back in the box. And once again stood. That the machine is turned off to save fuel. Feet all 20 minutes completely zamerzayut.Takih places where there were tunnels 500 meters long and 2 meters at the sides of snow in height, were pieces 10.
We spent the night in the car. Okay, we are. There were kids. Already wrote that somewhere someone is frozen tightly. How was it possible to run this? According to the media saying that we sent gasoline, food. Nifiga it nebylo! In general, no one knew what to do, even gaytsy shrugged. Said burn tires. They wrote that they are aware of how many of us here, and even have 22 children. How would they know it was? We have no one counted. By the way at 11 o'clock in the morning still rang in the Tanai, they said that everything is fine, come.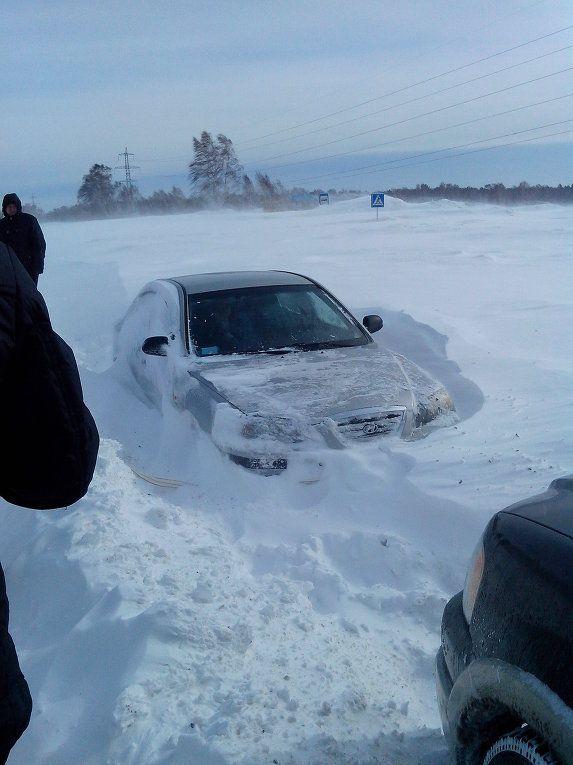 So the track looks like summer: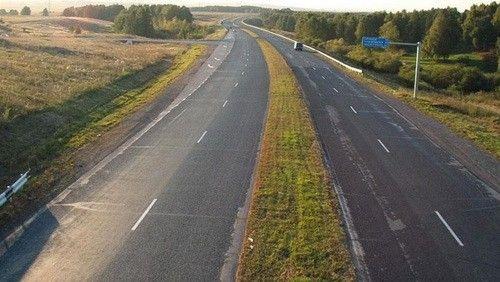 Photos from the event: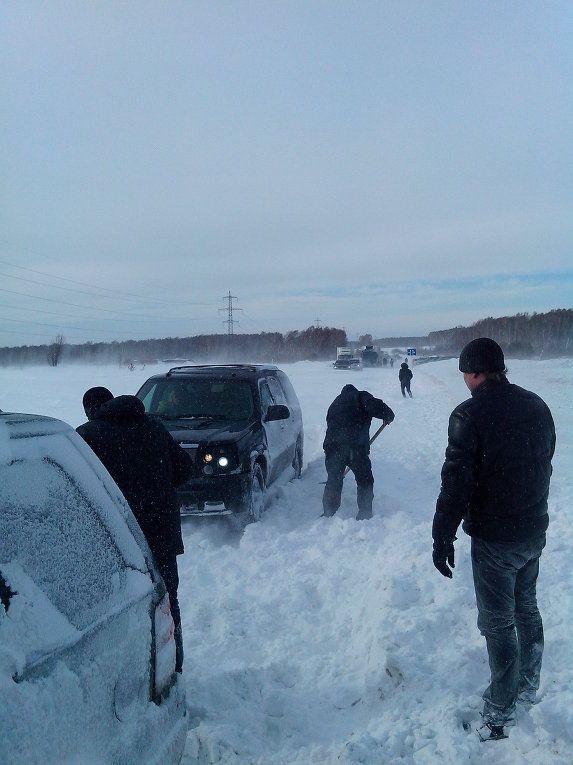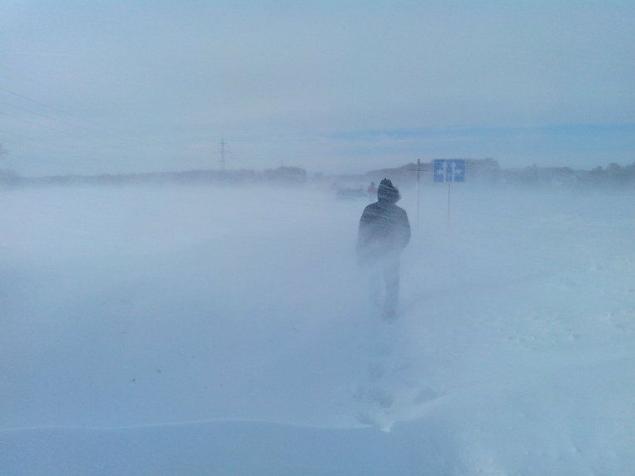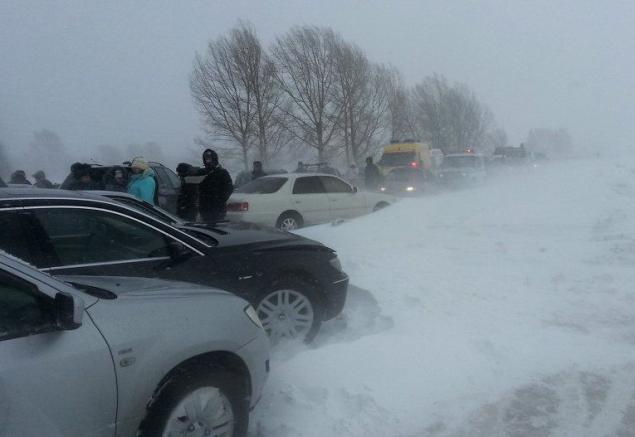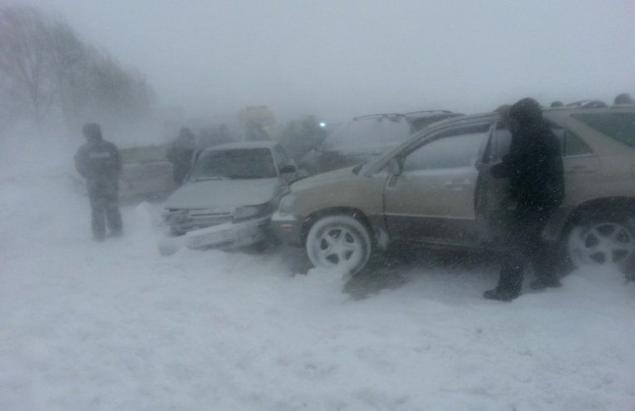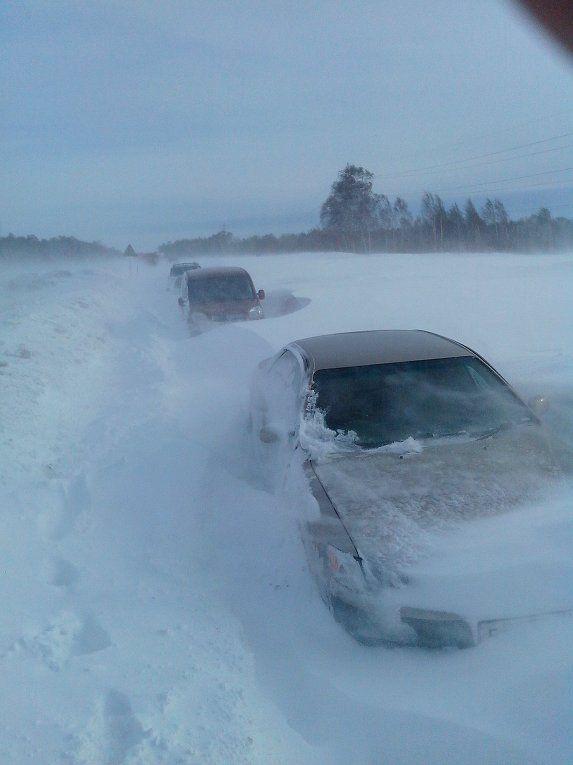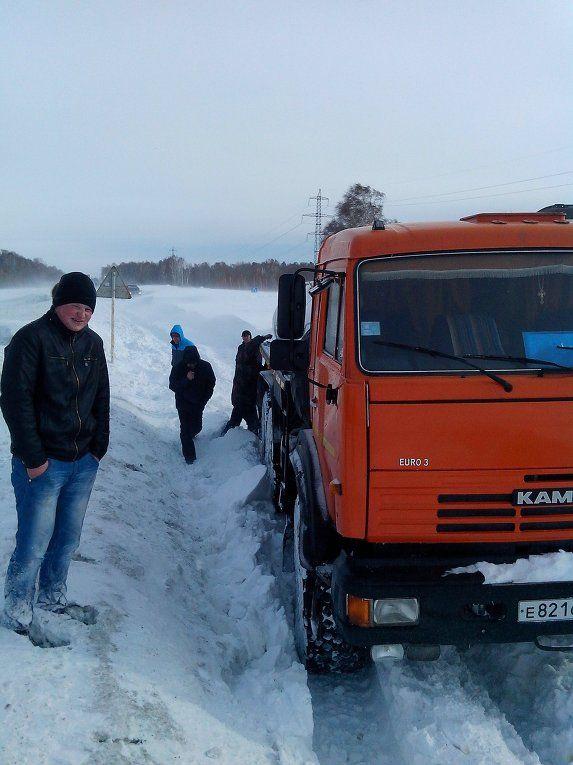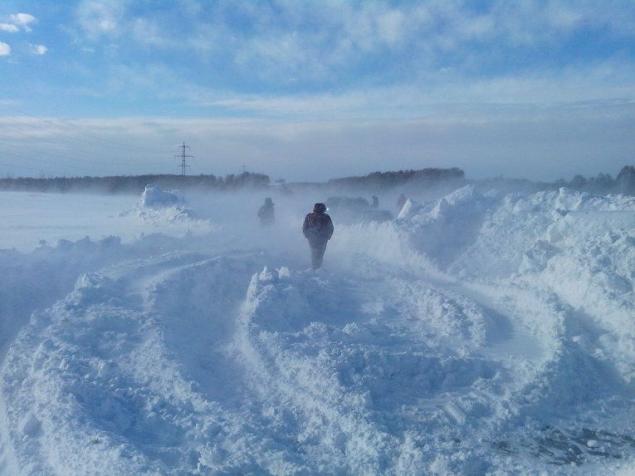 "March 9, 2013. Route K-19F. Novosibirsk-Leninsk-Kuznetsk. This Kamaz successfully pulled several stranded cars parked nose in the direction of Novosibirsk, and after further requests for salvation became a battering ram to take the snow toward the Seine cars parked nose in the direction of Leninsk-Kuznetsky. Unfortunately I stuck. No snowplows at that time there was (about 2 hours after the formation of congestion). »
Source: teh-nomad.livejournal.com