This garbage can become a "monster" after the pizzeria worker threw him a huge amount of raw dough. All passers today drew attention to the crowded vessel, owned by the restaurant «Papa John» in Edinburgh. Civil servants Ailsa Bern Murdoch posted a picture "of the flour monster" on his page on Twitter. The picture was accompanied by the comment: "I have a feeling that the restaurant« Papa John »is obliged to deliver to employees of the local health service free pizza for a year." In the afternoon, the restaurant guide in an incident blamed inexperienced staff, claiming that he threw the dough into a recycling bin by mistake.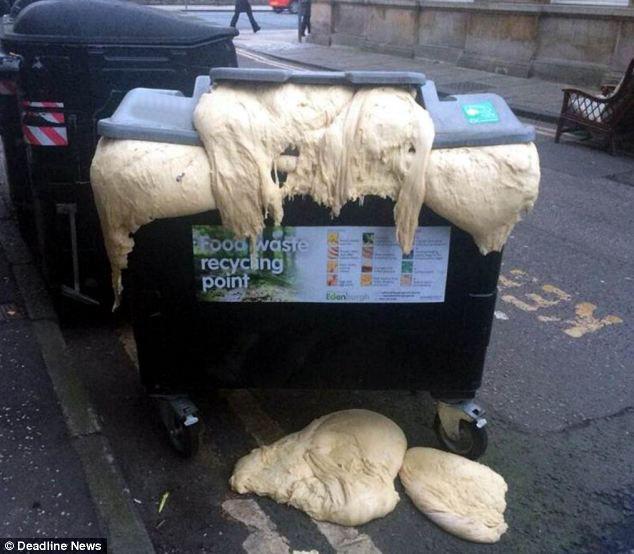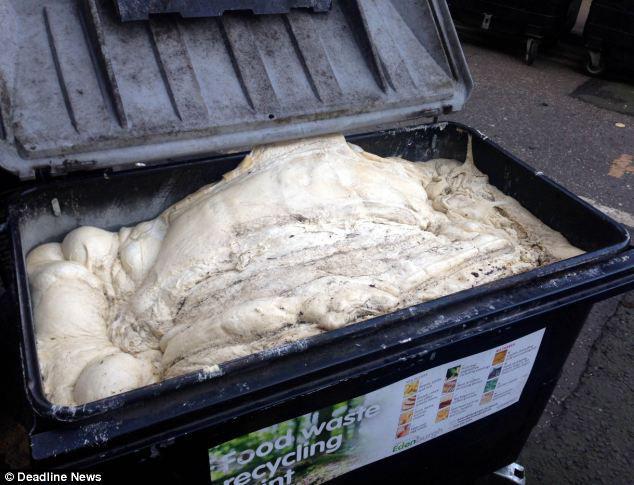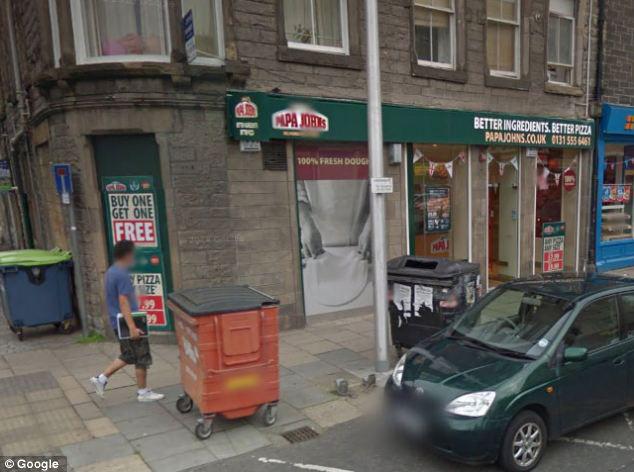 32-year-old Bern Murdoch initially regarded it as a funny joke. However, it all happened near the pizzeria. Rather, workers have gone too far with the yeast, so the dough continued to rise in the Dumpster. Although the part of the "monster" looks and fun, yet someone has to liquidate a food catastrophe.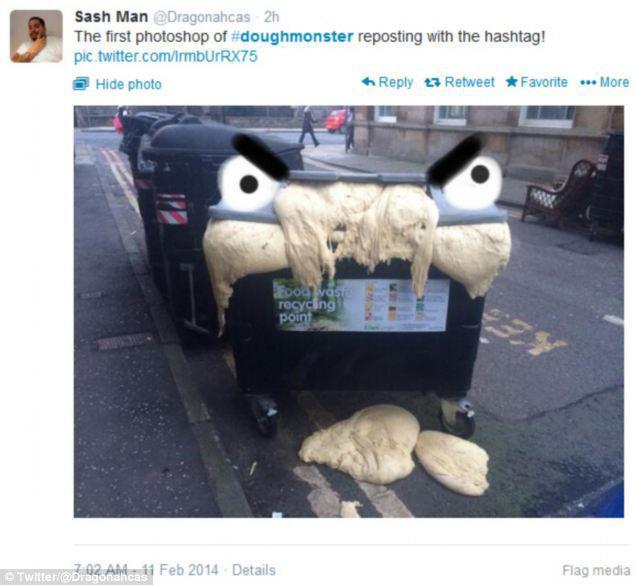 Funny pictures instantly spread through the Internet. Some users with a sense of humor to finish the test eye, turning it into a terrible monster. Other otfotoshopit it as if it takes part in a noisy party.
After the incident, the owner of the restaurant cleared the trash and brought the dough away from the eyes of passers-by. Dustbins designed for domestic use only, so food waste should be wrapped in newspaper or a package.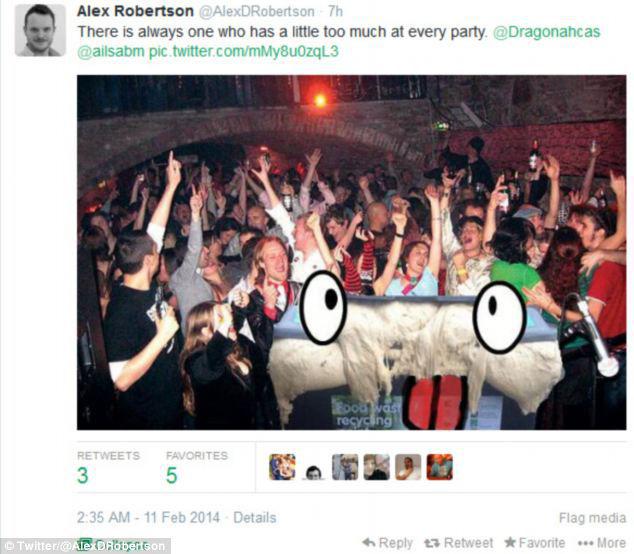 Source: