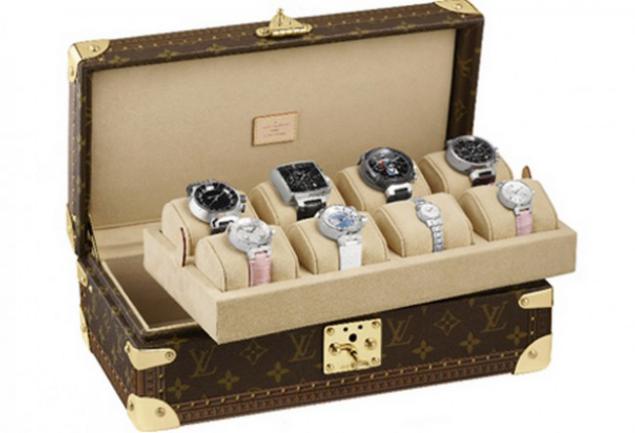 The famous French fashion brand Louis Vuitton is known equally for its collection of stylish women's clothing and accessories, attracting the attention of recognizable monogram LV, for a long time to complete your collection of many Hollywood stars.
This time, the novelty of the Louis Vuitton has become elegant storage case hours.
Combining compact size with quite exceptional functionality, the new case to watch is made in the traditional Louis Vuitton style: classic rectangular shape, skin quality chocolate hue, recognizable monogram LV.
Store in a carrying case can be up to eight hours of copies. The cost of Louis Vuitton accessory sostavlet about 4 thousand dollars.