Silly Mr. Bean. Funny man, often talk about such - not the person is not burdened by intellect. And let the image haunts him everywhere - he is a comedian by nature, in fact, a very serious man. And his position obliges it still approximate to the royal family, although it is still not among the knights. In any case interest Briton Rowan Atkinson February 6 marks 59 years.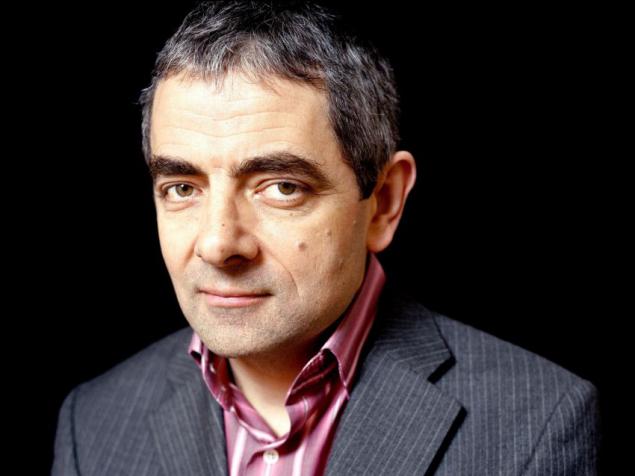 The emergence of "Blackadder»
He was born in a family farmer. And it is the youngest. Due to certain circumstances, the school changed twice and studied with Prime Minister Tony Blair. Only the Prime Minister was on two classes above. After admission to the University of Newcastle Rowan I found a certain actor's credentials. After two years of study, Atkinson became the leading, screenwriter and main actor of the radio show «The Atkinson People» .and then it begins to actively participate in various comedy TV projects. There are the famous "Black Viper." But later he sang a solo career.
Family happiness Mr Bean
In the 90 th year of the screen displays all the favorite hapless eccentric named Mr. Bean. He instantly captivates everyone. Looking at his antics viewers barely have time to breathe from laughing. The series beat records - on average it had collected 20 million TV sets. With the series leveled at the actor's personal life. He marries grimёrshe Sanetre Sestri, which still lives in peace and raised two children: son Ben and daughter Lily.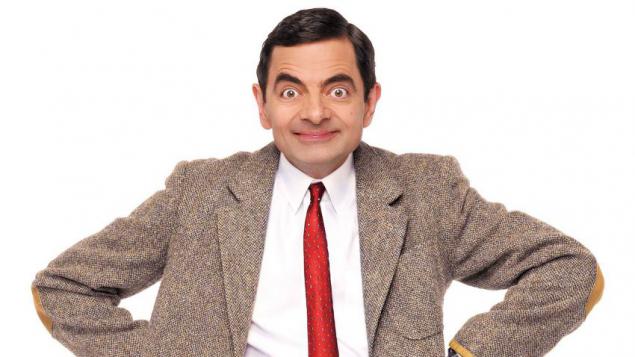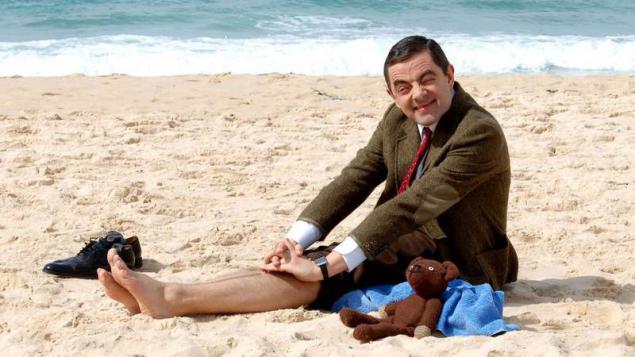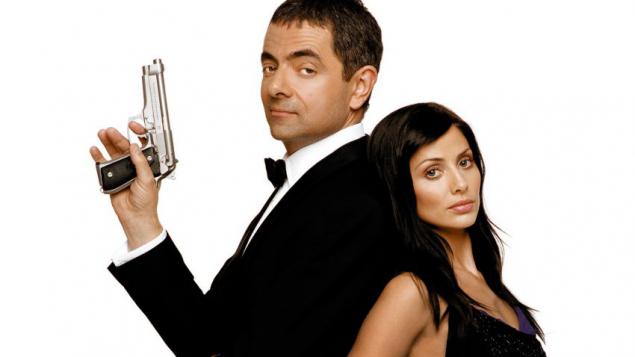 "Johnny English" to laugh at the speed
It is known for its stunning Rowan Atkinson parodies of famous spy saga. His "Johnny English" ridiculed everything worked so long and hard worked his countrymen, played the role of James Bond. But joking with him outside work better not. In any case, it officially has the right to drive trains and trucks.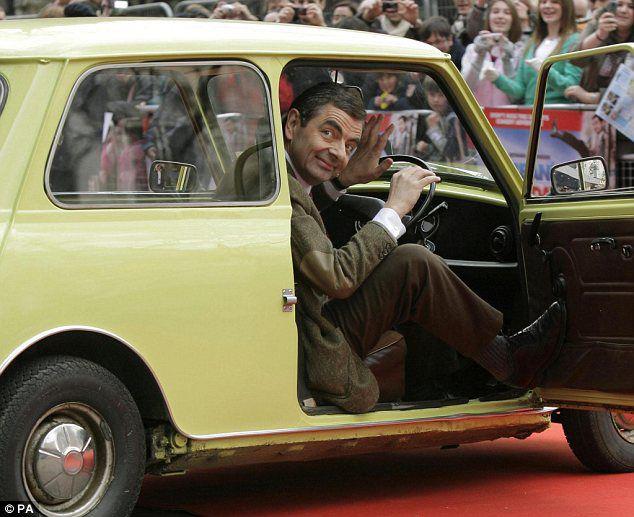 In the series Mr. Bean - as befits a "little man" - always travels on the wreck of the brand "mini." This compact car is now emblazoned in a special avtomuzee stars near the colossal "Batmobile" from the Hollywood series Batman. But Atkinson - the owner of a whole collection of very expensive sports car brand "Aston Martin". A passion for good cars - the only thing that belongs completely to himself, says the actor. And recently, he put hundreds of thousands of pounds for a miracle surviving copy of the very first model of the British racing car - a gift to the museum of London cars. It contains genuine legends stable global automotive industry. Two models of Aston Martin, Audi A8 Ford Falcon, two versions of Honda, McLaren F1, Morgan Aeromax, oldtimer Morris Traveller, Renault 5 Turbo, Bugatti Veyron 16.4 and Jaguar Mark VII - 1952 release. In a word, handsome rather than horses.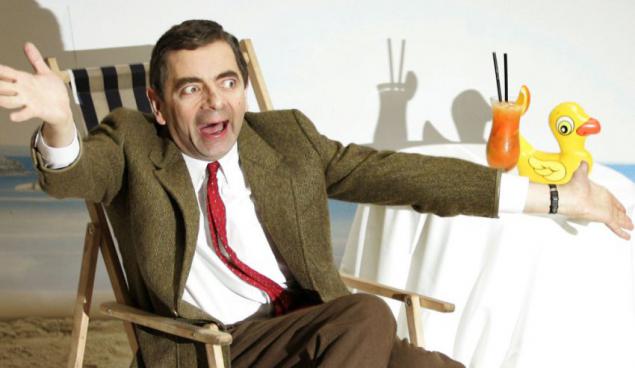 Wherever appeared Atkinson, his cries of welcome: "Look, Mr. Bean!" In time, he himself used to look at myself only as a double of his character. "I think we are twins. We were separated when we were nine years since I had time to grow up, and he remained a big kid. Nine-year. But when I meet him, I myself become the same ", - he confessed the actor. By the way, the date of his birth Rowan says January 1, 1990 - the day of the official birth of television Mr Bean. Even the interview, he prefers to give the name of his character. "So I feel much calmer. After all, hardly anyone would dream of offending Handsome Bean or tactless to ask him questions. " Alas, such a "security system" is not perfect, because it can not protect against the ... Furious fans love.
--img8--
Source:
www.pravda.ru