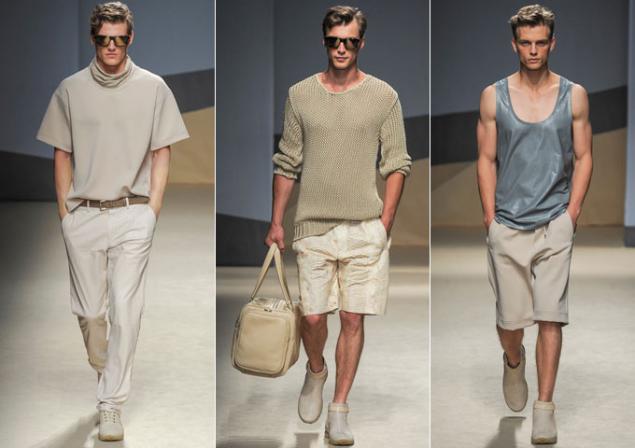 Do not have time to finish the season Spring-Summer 2013, as designers have already presented a new collection for the next warm season. What will be the spring 2014 men living in the trendy rhythm? We chose 5 interesting collections of global brands that reflect the most current trends.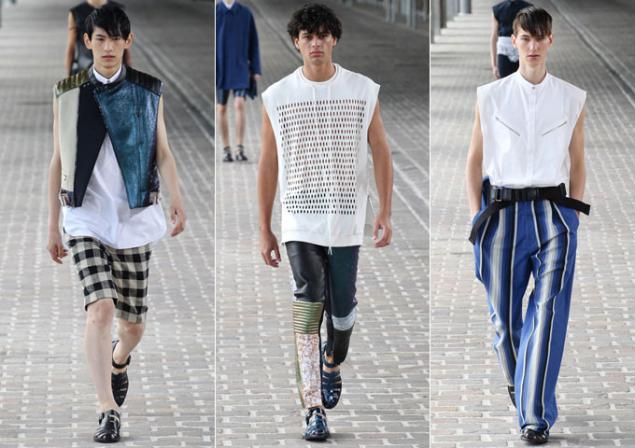 3.1 Philip Lim. This American label always surprises with its innovative approach to men's fashion. At this time, the main theme of the collection are prints, namely, striped and checkered retro. Among the free silhouettes, comfortable shoes and tranquil shades of blue, successfully entered and bright accents in the form of coral pants and floral patterns.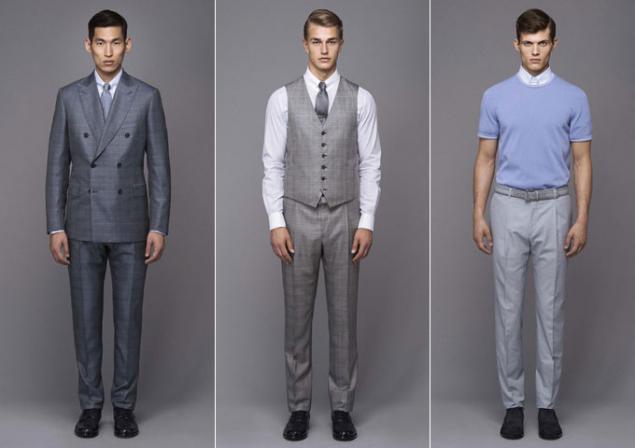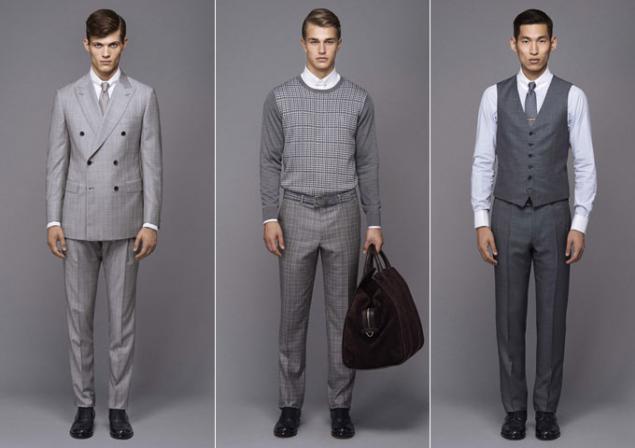 Brioni. Strict classic - timeless, but here each season fashion changes occur, starting and ending width lapels actual colors. According to Brioni, spring 2014 fashion will treasure costume fabric shades of gray, double-breasted jackets, vests in the 6 buttons and a white shirt with a barely noticeable collar.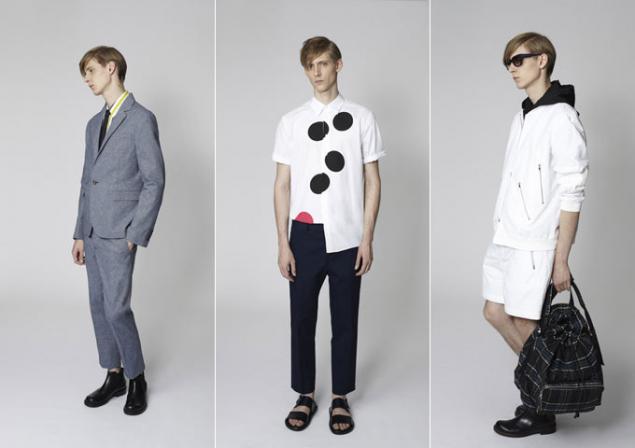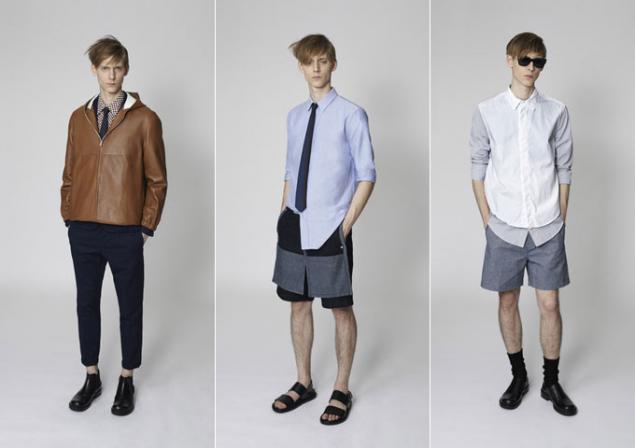 Marni. This brand always happy ironic collections, and new images for future spring was no exception. Designers again expressed a preference for informal suit with cropped classic trousers or shorts, shirts and printovannym combination of white, gray and blue shades.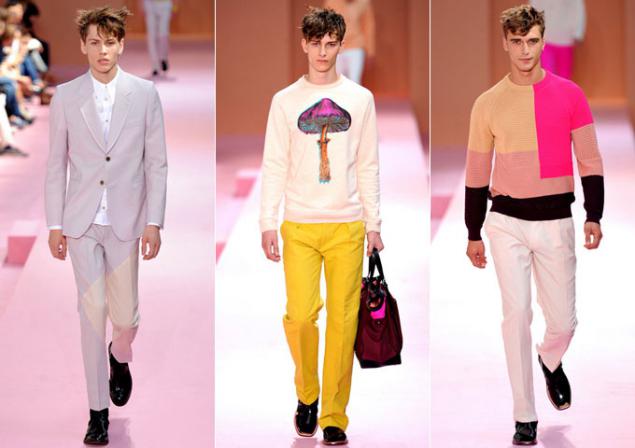 Paul Smith. Colours, propagating the previous mark for this brand are boring. Designers prefer bright shades of red, yellow, pink, and in his new collection did not change his style. Solar pants and jackets, sweaters with pictures of fantastic mushrooms, crimson shades pullover, shirt with embroidery - all this will certainly appeal to fans of bright colors and cutting ordinary.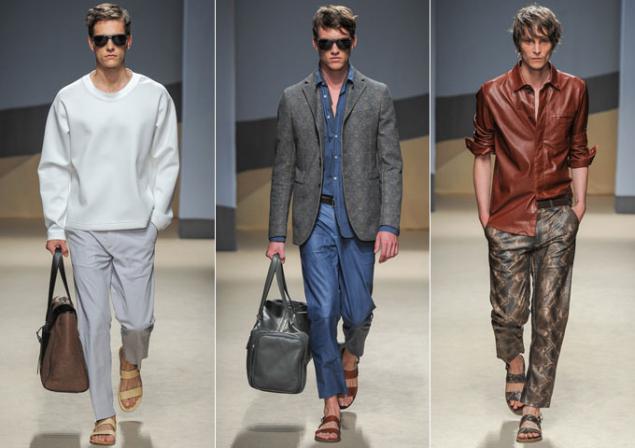 Trussardi. Denim, leather, solid colors and snake print - the main component of male fashion image in the opinion of the Italian brand. Such a combination appreciated by those who love elegant casual - the most comfortable, but extravagant. Large bags, sandals concise, easy-knitted pullover volume and shorts just above the knees - interesting details that give the collection unique.