Family succession, actress Kate Hudson and her two charming sons - senior and junior Ryan - Bing participated in the shooting of a new advertising campaign, Ann Taylor Spring-Summer 2014.
The photographs 34-year-old actress looks very happy, and appears as a working mom who looks stunning in dresses from Ann Taylor.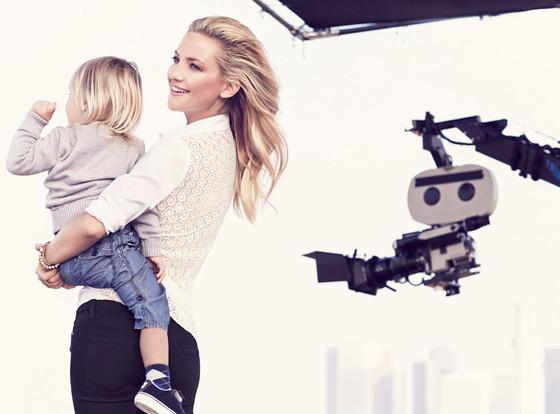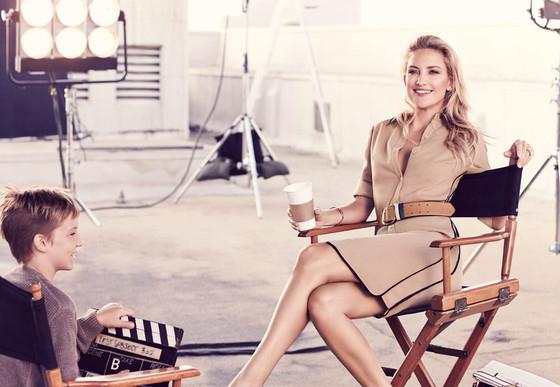 The idea of ​​shooting - create the atmosphere of a film set, because actress and Kate to be in the sights of several cameras for her usual thing. The creative team worked under the motto: "Each of us is the director of his own life».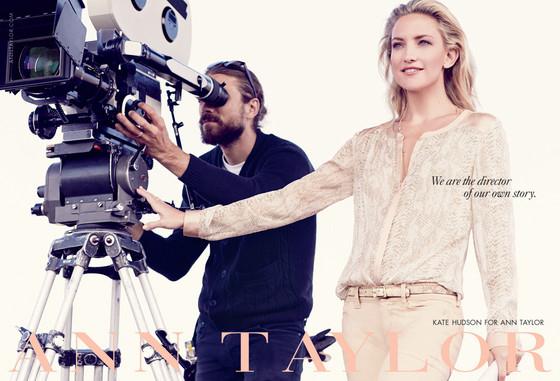 In an interview with the New York Daily News, Kate admitted that she is very close to this image that combines true feminine - a woman-mother, and an elegant business woman.
Actress a lot is removed, and said that he could not find time to officially legalize the relationship with his father Binhama, Matt Bellamy. They have been together for more than 2 years and have a joint property in Los Angeles and London.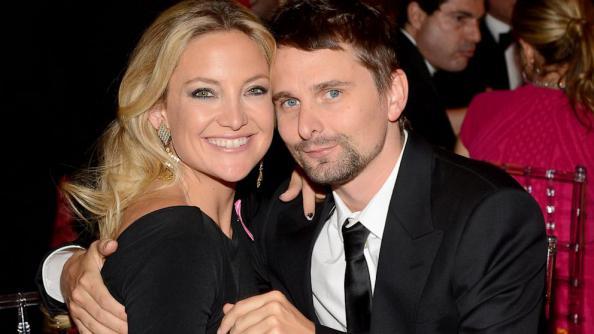 With actress Anne Taylor have strong commercial relations. She first introduced the brand in 2012, immediately after the birth of Bing. Then, to create an advertising campaign he worked as a photographer Tom Munro and Kate replaced the other no less attractive starlet - Katie Holmes and Naomi Watts. Since Kate's longtime ambassador of the brand.