In Paris, ending a week of high fashion, where the most famous fashion designers around the world presented the collection for the season "Autumn-Spring - 2013-2014." We chose the most breathtakingly beautiful dresses. Those who could wear a fairy princess.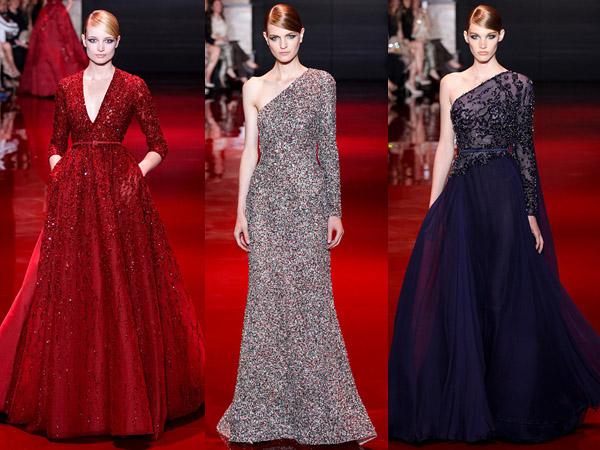 A new collection of Elie Saab - simple in terms of cut dresses that look like a king because of the luxurious draperies and plumes. To female figures look even more elegant and fragile, designer used shades of red, blue, emerald green and gray gentle and luxurious crystals symbolize the wealth of the world, that Maestro is ready to throw at the feet of the ladies.
Name of the collection Armani Privé justified: in the models is extremely difficult to determine where it ends and begins the skin tissue. The combination of exposure and pure elegance designer saw the image of Marlene Dietrich in the old Hollywood. Each image can feel sadness and tenderness.
Armani abandoned in favor of shocking harmony and elusive charm of pastel colors.
The creation of this collection Giambattista Valli inspired porcelain. Silhouettes of models - inverted cup or candy wrapped in candy wrappers. Easy and transparent as expensive porcelain, many dresses. Particularly impressed the audience dress with voluminous scarlet poppies, critics called it the pearl of the collection: cascading tulle and lace, complemented by splashes of small flowers.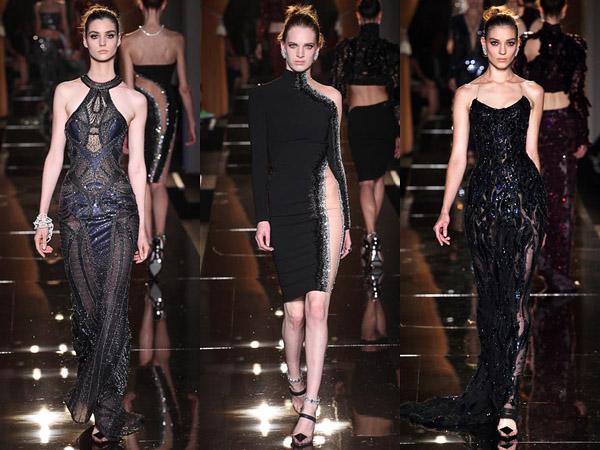 Versace collection inspired by the idea of ​​black-and-white photographs of the 30s. Provocative openness elegant dresses plus filigree work on the little things. Luxurious dresses embroidered with sequins lace interspersed with elegant leather coat made from crocodile leather and mink.
Donatella Versace encourages women to looseness, even when they wear traditional little black dress.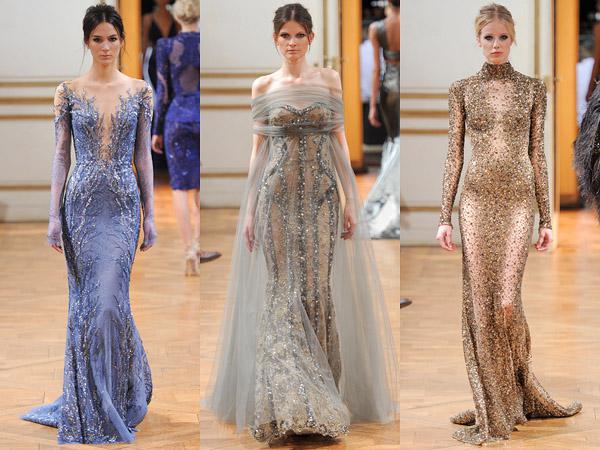 Zuhair Murad dress like the stars wear on the red carpet, and this time the designer did not disappoint their expectations. Lace precious shades - sapphires, rubies, amethysts - adhesive qualities machined shapes, shiny silver and gold sequins and beads. Uncompromising luxury.