They say, Who lead the, from, and rack up! In the 80s the public shock Madonna, now suffering revelation Miley Cyrus. You would think that Cyrus mimics Madge, and last but not ponahvatatsya away any of the younger generation.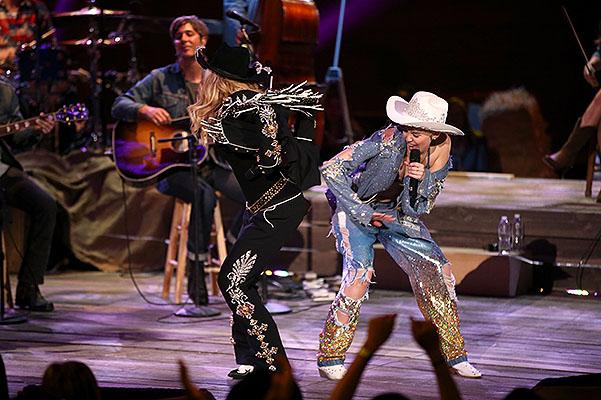 In particular, last night on the air came out of the American MTV show MTV Unplugged, where Madonna will perform with Miley. The singer performed two songs: We Can not Stop Miley and Do not Tell Me Madonna. And before the ether, as an advertisement, singer circulated on the Internet their joint photo, which shows that Madonna does not just approve of Miley, but also "borrowed" corporate trick Cyrus - demonstration of language.
"Do not tell us that we can not stop! #revolutionoflove », - he wrote under the image of 55-year-old pop queen.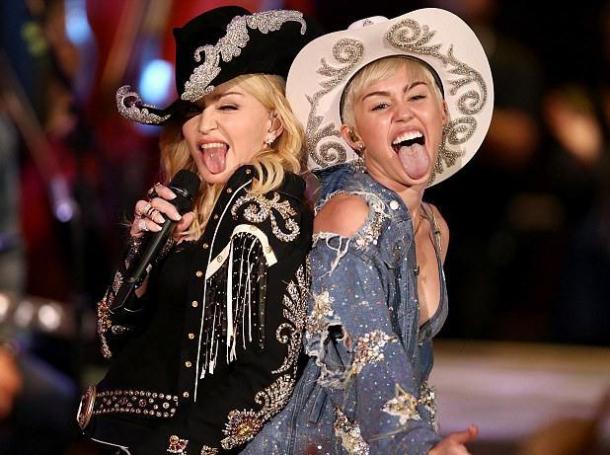 By the way, not only the language Miley shared with Madonna said after filming Miley gave Madonna a lesson TWERKING - popular erotic dance.
"It was unbelievable, pretty darn cool guys - Cyrus said after the speech. - It was one of those days when a light heart and high spirits to go to bed. I spoke with Madonna luxury cowboy boots. I do not know what it can be compared ».