On Thursday night a drilling rig "Deepwater Horizon" in the Gulf of Mexico was on fire.
As a result of the incident injured 17 workers, some of them are in critical condition.
In total, the platform employs over 100 people. All of them, except for the 11 missing persons, brought ashore.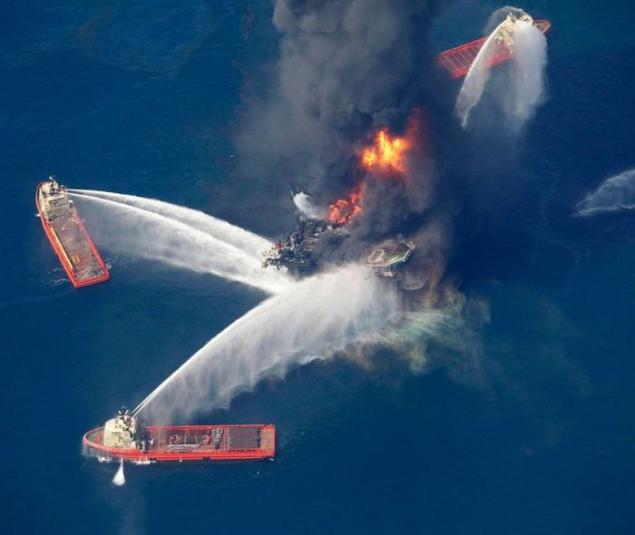 The pillar of smoke from the fire on the rig «Deepwater Horizon» Gulf of Mexico, a burning April 21. The platform is located 64 km from the coast of Louisiana.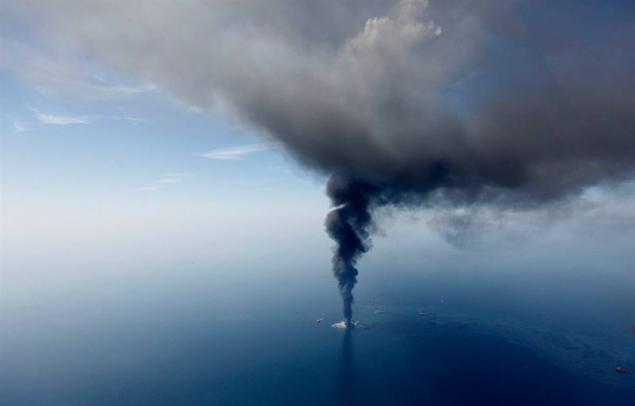 Doctors run with a stretcher to a Coast Guard rescue helicopter in New Orleans. Helicopter helped take the injured workers from a drilling platform «Deepwater Horizon», where today there was a fire.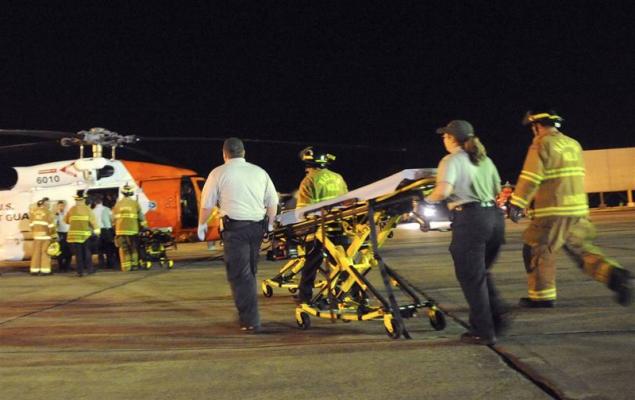 Drilling rig «Deepwater Horizon» lights on the water.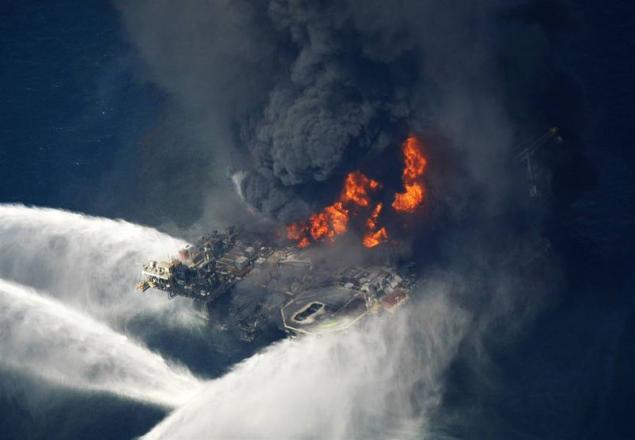 Firefighters and rescue teams are trying to put out the tower, which stands on a partially submerged pontoons and is fixed anchor to the bottom of the ocean.