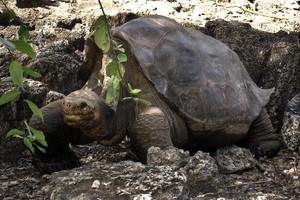 In Bangkok, on Sunday opened an international conference on Trade in Endangered Species of Wild Fauna and Flora Endangered. Participation in the event is the delegation of 178 countries.  
Delegates will discuss the more than 70 amendments to the relevant international convention, which was adopted exactly 40 years ago.
Among the most pressing issues - illegal international trade in ivory, as well as a discussion about the need for a ban on the hunting of polar bears.
According to the correspondent BBC BBC, one of the most interesting aspects of the conference was a political alliance between the two largest economies of the world - the United States and China.
They presented a united front for that sharply restrict trade Asian freshwater turtles.
The conference will last until March 14.