When Alice Brown stood at the well in the Californian Disneyland, she did not think her dream to see again the father of a Marine serving in Afghanistan realized.
Mother Alice captured the touching moment when her daughter makes a wish while standing next to Snow White.
"I wholeheartedly wish Daddy come home", - said the girl, her eyes closed.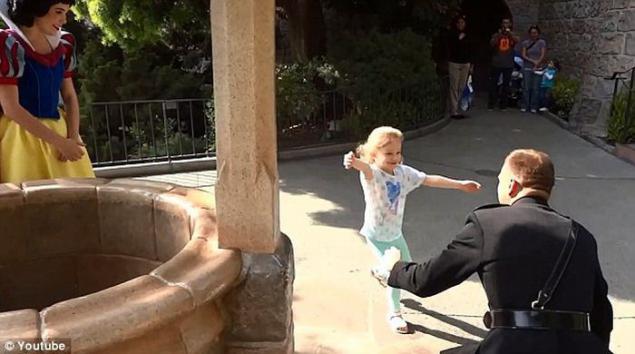 Make a wish, the girl opens her eyes and sees in front of his dad, Lieutenant Scott Brown, standing on one knee beside her. "Hi, baby," he says to her before she jumps into her arms.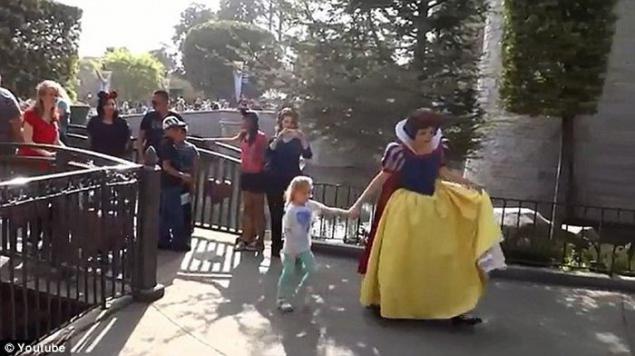 "Liz was very nervous because of the fact that his father was not at home for so long, she was my father's daughter," says her mother.
Since his departure from Alice and her 14-month-old brother Liam appeared in the form of a toy doll in the hands of the Pope kotoroy- picture. "Son was just 7 months old when I left, from the moment he saw me only in photographs," says the father.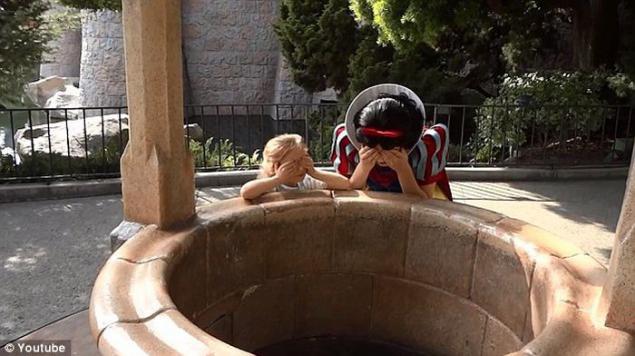 Once Alice realized that the well wishes come true, she immediately told her parents that she has another. "I want a puppy", 'said the girl. "No, you have a brother," -poshutili parents.
Lieutenant Brown will have to return to the service, but as long as the family is enjoying time together.