Russia ranked 44th place in the ranking of accessibility, quality and variety of food. A total of estimated power in 125 countries.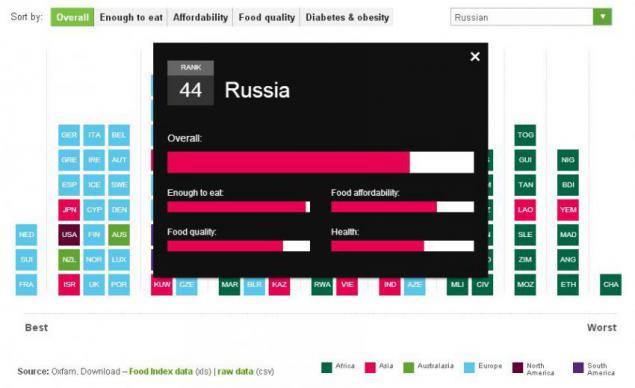 In the first place ranking are located the Netherlands, where experts considered the highest quality nutrition, yet affordable enough and diverse. The three were also Switzerland and France.
Interestingly, in the top-20 rankings were not the United States, Japan, Canada and New Zealand. Most of the leaders belong to the European region, the only exception is Australia.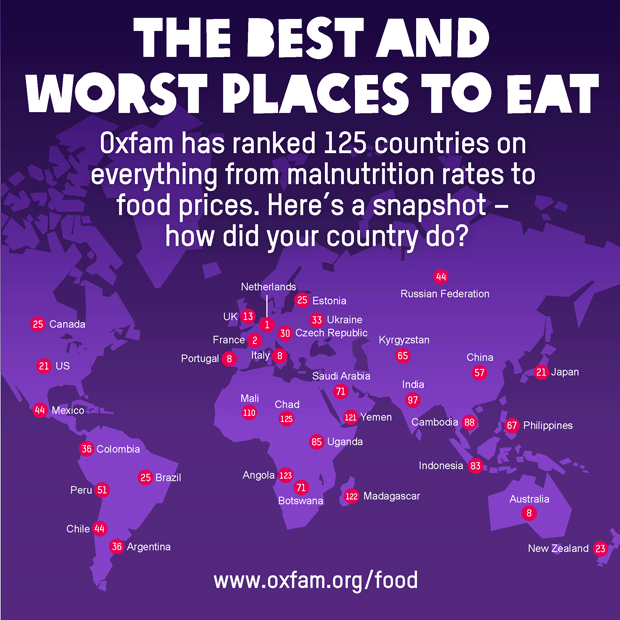 Worst of all are fed African countries, particularly Chad, Madagascar, Angola and Ethiopia. Africa has most of the seats among the 30 outsiders; from other continents in thirty entered Laos, India, Pakistan and Bangladesh.
Full list here
--img3--
Source: oxyxo.ru