X hour has come. Today, January 12, at the "Beverly Hilton" will be a dress rehearsal for the "Oscar" - 71 th awards ceremony award "Golden Globe". As befits such a day, in the same area will gather all of the most notoriously talented people in Hollywood to a fair fight to find out who of them is worthy to wear the title of "best."
Naturally, the fight will be not only in this field. At the forefront, called the red carpet, the actress will leave that dream not only film awards, and praise from fashion experts, lie in wait for them at multiple cameras directly during a live broadcast. This year, in a dispute over the best outfit will compete Jennifer Lawrence, Sandra Bullock, Julia Roberts, Amy Adams, Meryl Streep, Angelina Jolie, Kate Winslet and many other beauties of the world cinema. In the meantime, the fate of the statues and the last selected items to exquisite, remember the 12 best dresses "Golden Globe" of past years according to one of the American media.
On the 60th anniversary ceremony in 2003, charming Salma Hayek has appeared in a beautiful burgundy dress neatly cut, tailored specifically for her stunning figure of 95 - 65 - 98.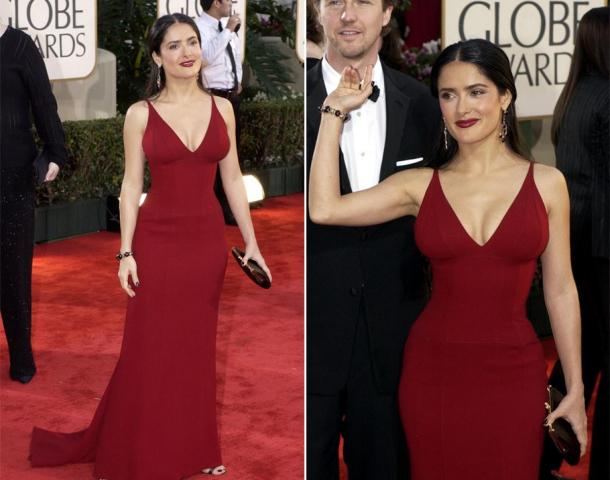 Angelina Jolie in a closed emerald Atelier Versace creation in 2011. A year later, the actress was not as modest and wore a red and white dress with a deep cut, causing the conflicting opinions at his own expense.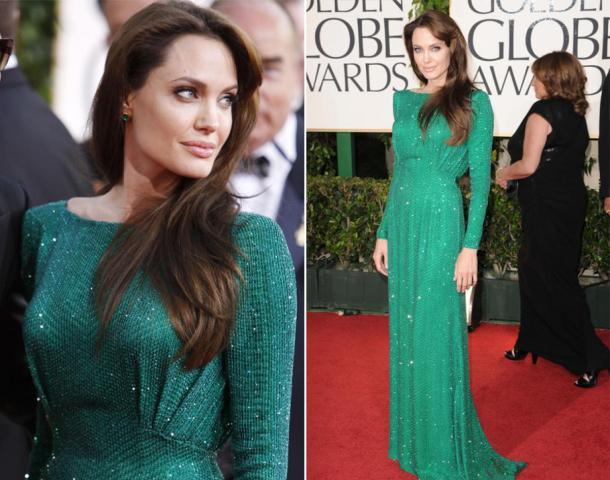 Mast-hevom 2011, no doubt, have been flowing dresses to the floor. Charming and consistently natural Scarlett Johansson wore a dress of delicate flowers champagne Elie Saab.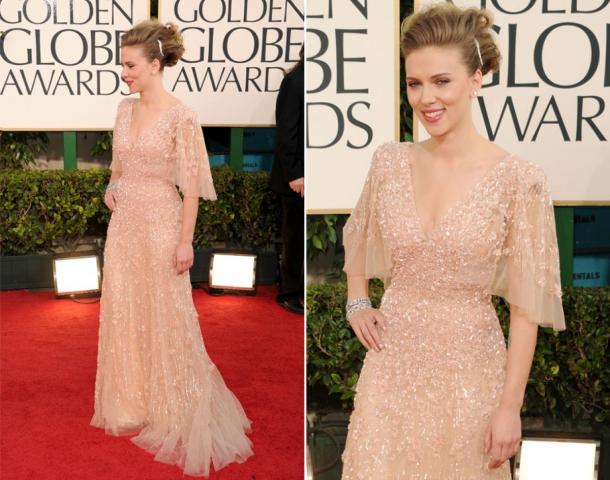 In 2007, Witherspoon appeared in an elegant yellow cocktail dress made of satin. Relaxed easy gait actress paraded in front of cameras, always smiling and talking to reporters.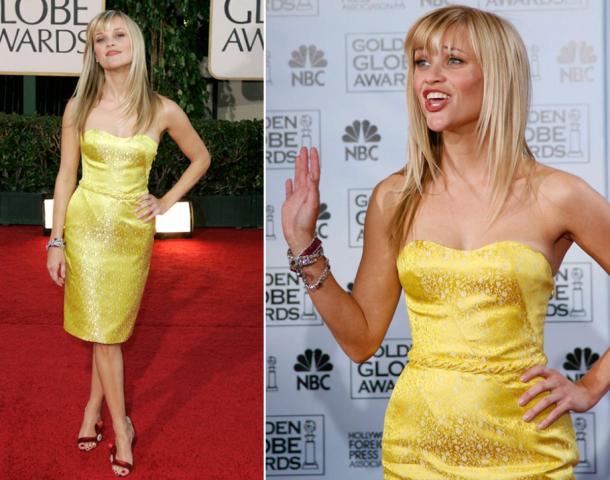 Nontrivial outfit Lucy Liu in the "Golden Globe" last year, not only decorated it herself, but the entire ceremony. Among predominantly beige, red and black colors of dresses of other actresses of her appearance she stood out. Blue dress with floral print - diversity, which sometimes is lacking in similar social events.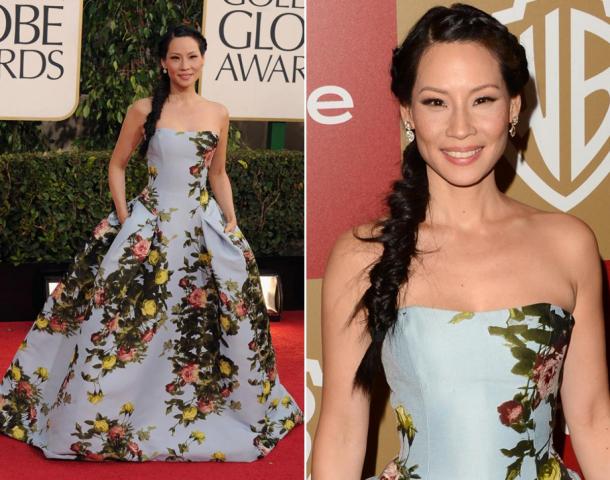 Wonderful outfit Olivia Wilde at the ceremony in 2011 was one of the pleasant discoveries. Hardly anyone could have imagined that Olivia will venture on a bold move - to outshine their appearance almost all the divas of cinema. The dress Marchesa, studded bulk crystals, it was truly a queen of the ball. This year, Wilde waits for the child, and we are waiting for another triumphant entry "Golden Globe" now in 2014.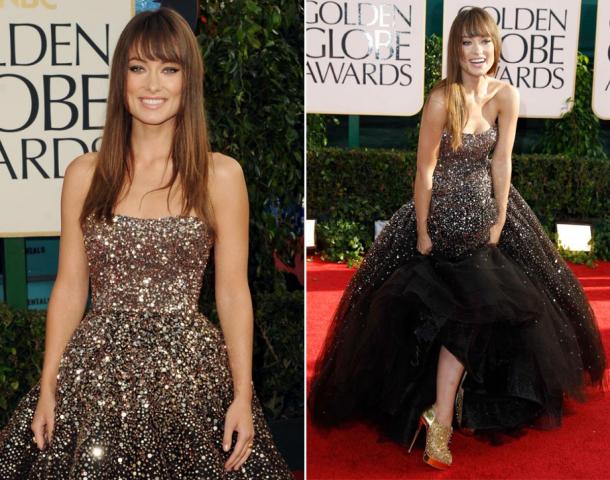 Despite the fact that in 2011, Emma Stone in a peach dress Calvin Klein was one of the favorites of fashion critics, the official end of the "Golden Globe" She did not wait.
"I was terribly bored. I just packed up and went home after I spent my nomination »
Although subsequent ceremonies, she still appeared, and this year it will take place not only on the red carpet, and announce the winner in one of the categories.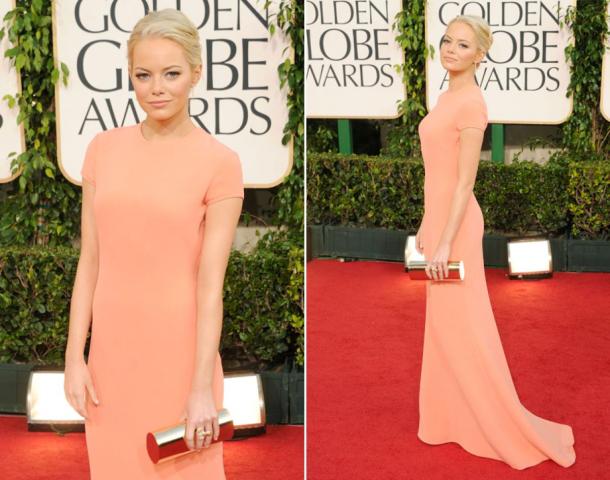 After the birth of her second child, Kate Hudson has become twice as beautiful. Last year it struck everyone with his appearance in the creation of Alexander McQueen. A successful, self-sufficient and strong actress quickly regained form and dress with glamorous accents looked at her body is just perfect!
Dress in the Greek style showed elegant Jennifer Lopez in 2009. The shade of yellow gold fits her like anybody else. Well, about a figure ... you still see yourself (although personally I was not very pleasant at such frankness would seem important and solemn receptions).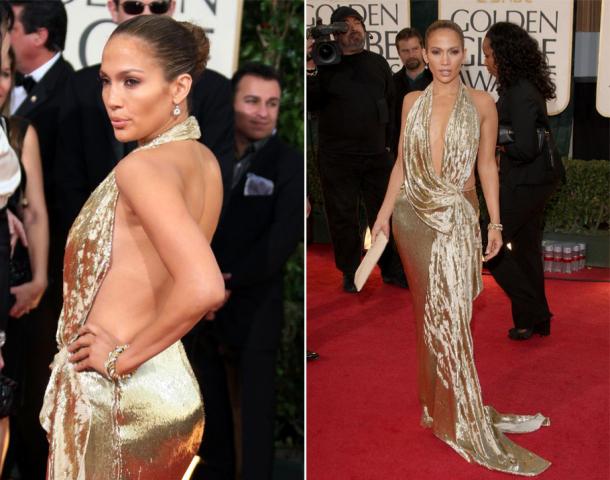 Taylor Swift joined the elite in 2013. The singer wearing a dress juicy pomegranate color with a touch of purple proudly declared itself. At the award this year, she will be sure Taylor will compete with Justin Timberlake, U2 and Coldplay in the category "Best Song».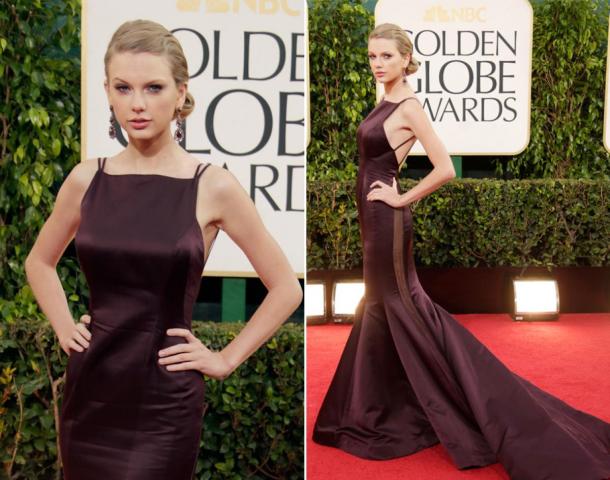 The elegant evening dress with a train Amy Adams catches the eye in 2013. 39-year-old actress brilliant shapes and brilliant sense of style.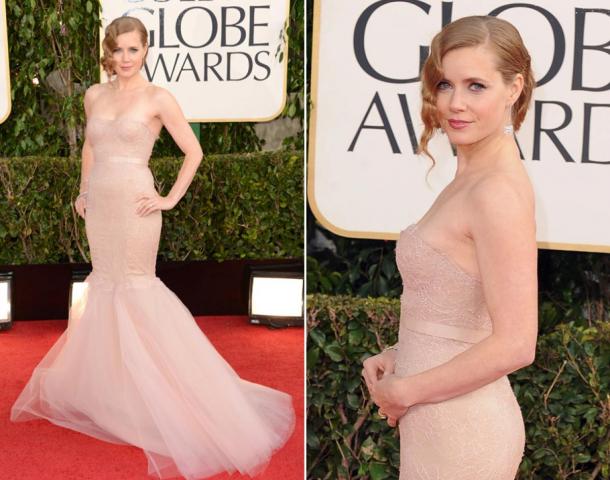 Best was voted another autfit Amy Adams, who showed the star in 2009. Even a dramatic note, the resulting fusion of style, color and material, played on touching Amy. Above all praise.