Along the shores of the Persian Gulf on a small island you can see the sail. And it is not immediately guess that it really is a unique and luxurious hotel Burj Al Arab. This magnificent building has already managed to put all the records and cause the admiration of millions of tourists. Under the cut we see its main attractions: the stylish and futuristic elevator (pictured) and a restaurant in which your dish is sprinkled with a real gold.
GLASS panoramic lift, sliding on the verge of the sea of ​​the famous "sails Dubai" Burj Al Arab, the golden hall futuristic corridor and into the matrix ... This restaurant SkyView, which is impressive from the outside and makes the brain inside. 200m above sea level, or 27y floor of the hotel. I love species restaurants and bars, is a view of the Arabian Gulf in the afternoon or at night the lights of the Burj Khalifa. Leisurely glass of champagne at the bar with a look - this is Dubai! One of the places that the mood of the town - tech and style.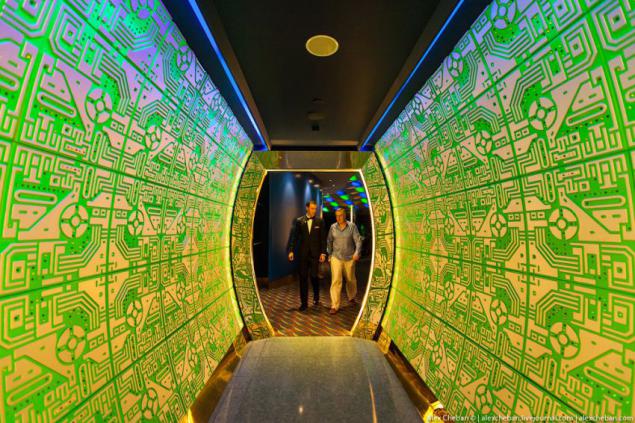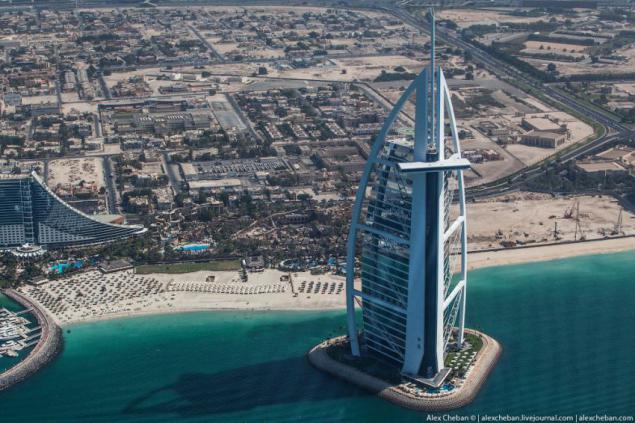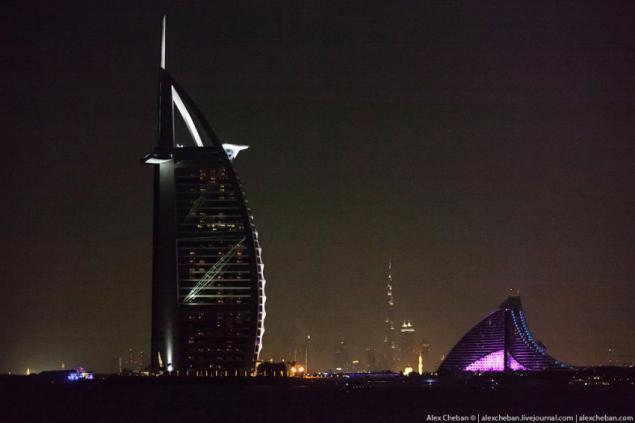 So it looks to the sea: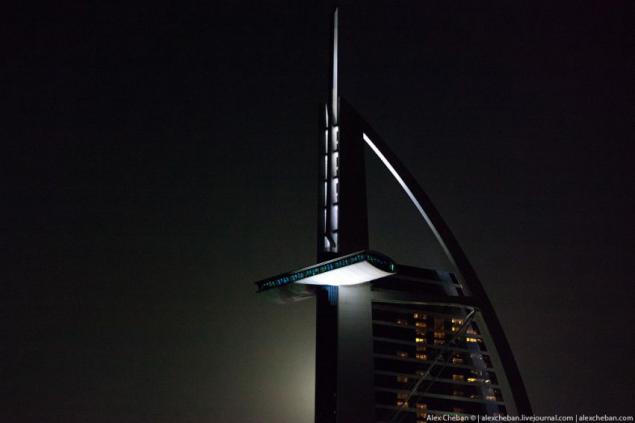 At 27y panormany level is a separate elevator. Hall upstairs: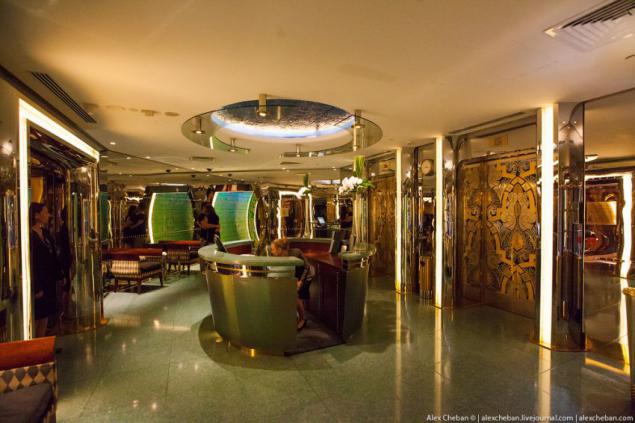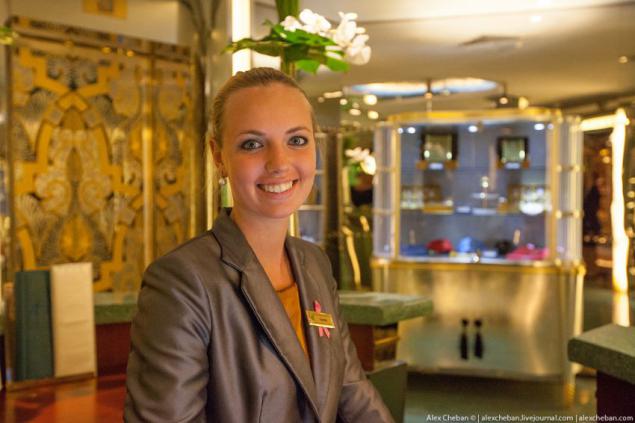 Passage in the matrix must be made of gold! This is the Burj Al Arab :)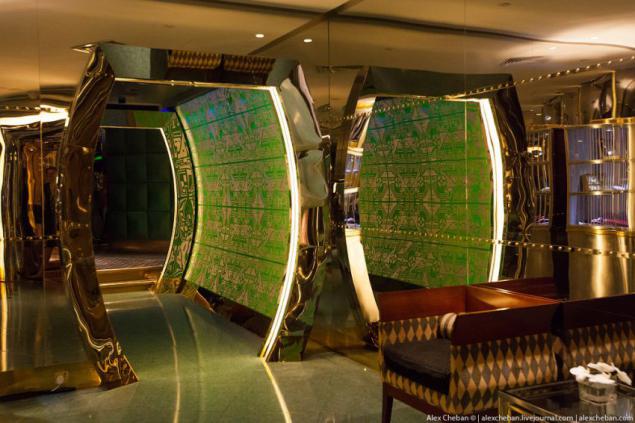 half the night working places as a club, and half restaurant.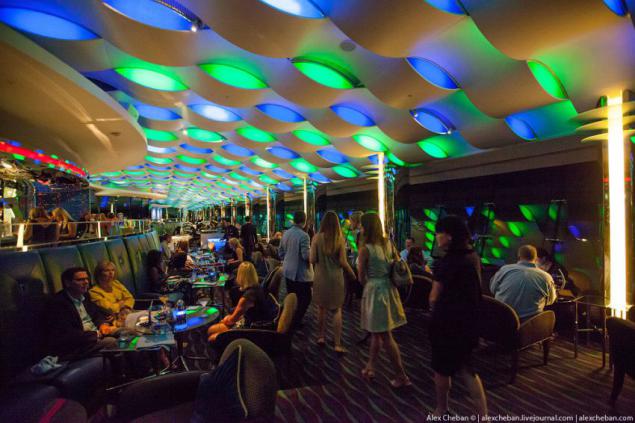 The club bartender approaches and asks, "What is your mood today?" And on the basis of response suggests a cocktail: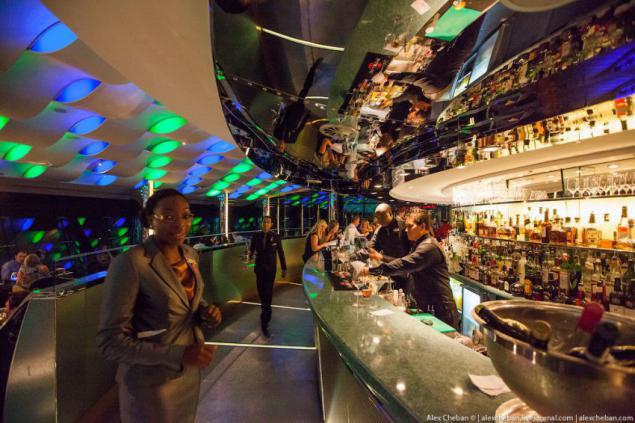 Lack of only one - it is impossible to photograph the city very much glare glass.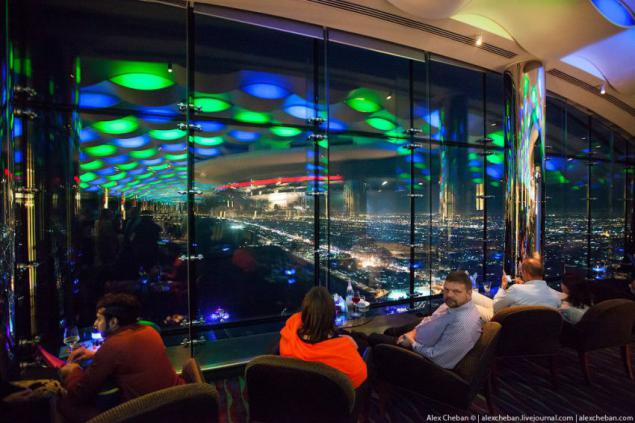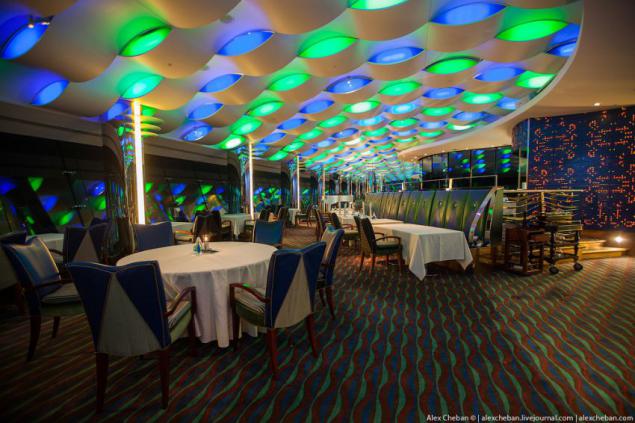 Bottom right hotel Jumeirah Beach Hotel: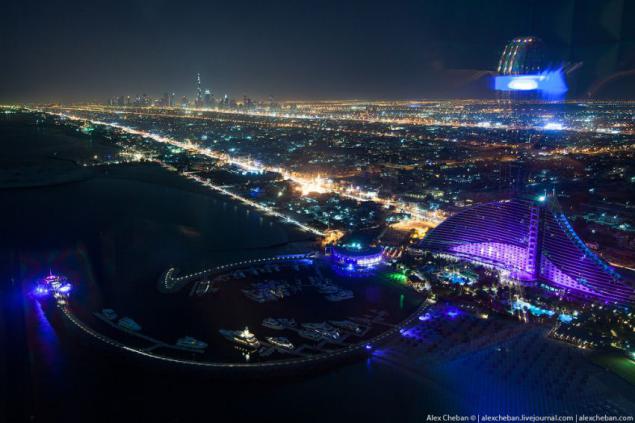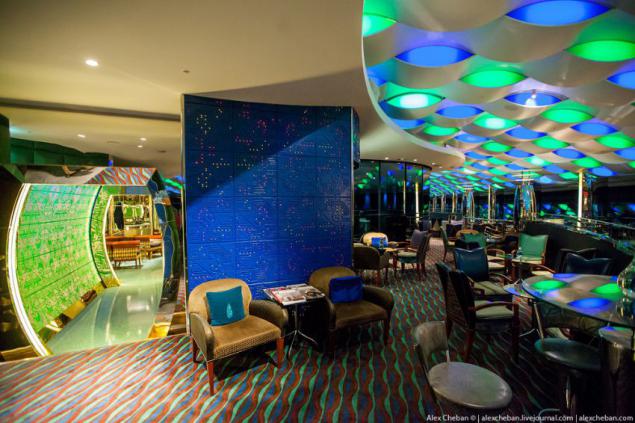 ... About food: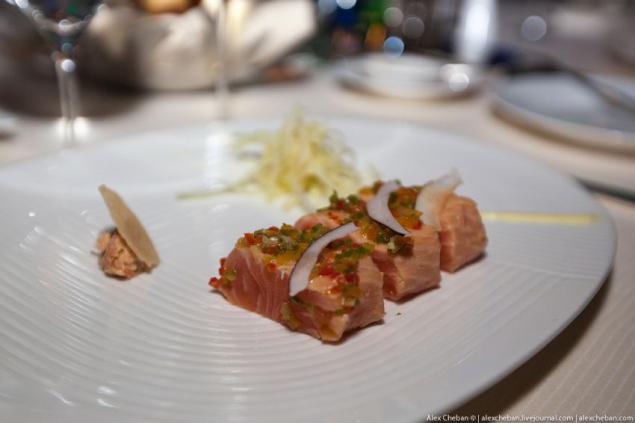 The obligatory dish of any restaurant in this hotel are the position of gold. Here, for example, soup and gold. The taste of the soup as soup, with the waiter before serving sprinkle it with gold. Of course, the cost of this dish takes off at times.
Wikipedia explains that the waiters could not explain to me: gold leaf - the finest (usually about 100 nm) of gold plates, which are typically used for decorative purposes. Because pure gold is used in the manufacture of tinsel, biologically inert and (due to the extreme softness) is unable to form the cutting edge even with such a small thickness, the gold leaf is also quite widely used for decoration of various foods and even has its own code of a food additive - E175.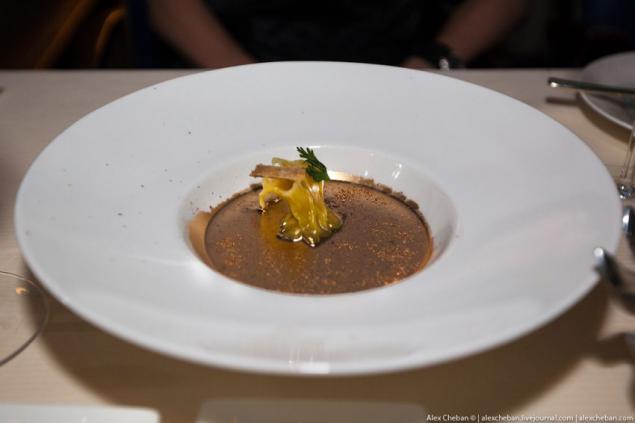 And the restaurant looks the day: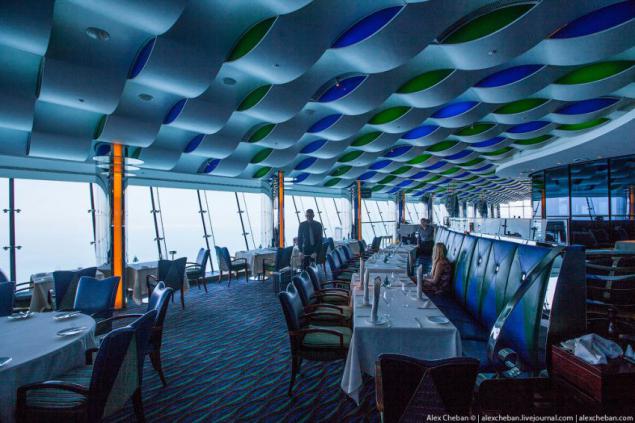 Hotel "Madinat Jumeirah" on the left and the right in the background area of ​​Dubai Marina. There I stood on the roof of an interesting, show photos soon :)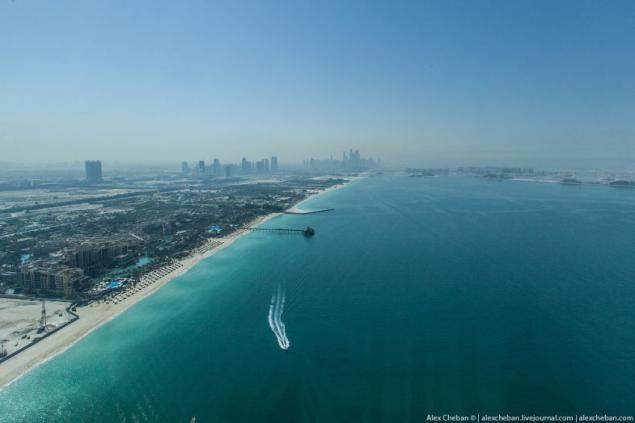 Palm Jumairah - man-made islands in the shape of palm trees, the hotel is located on the top of Atlantis: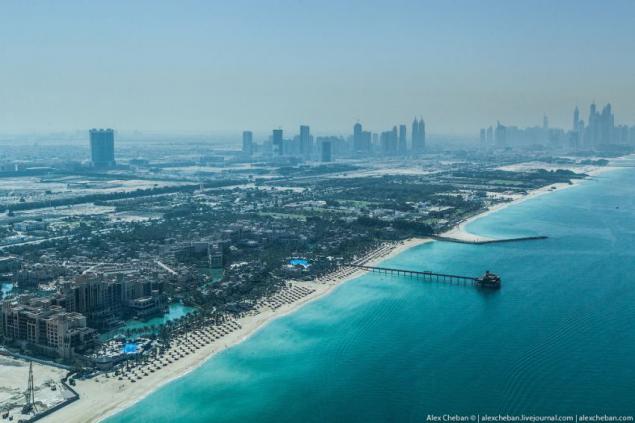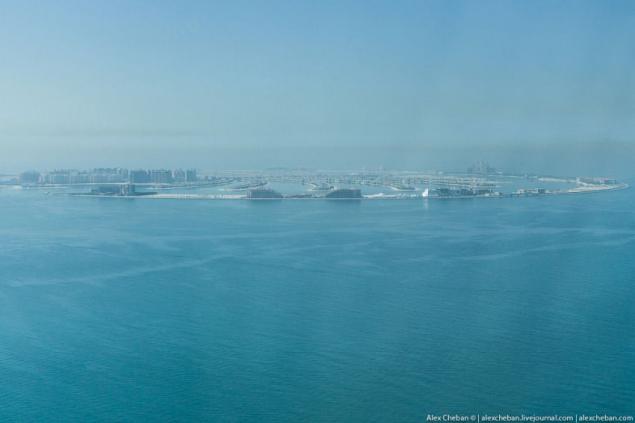 View of downtown and the Burj Khalifa: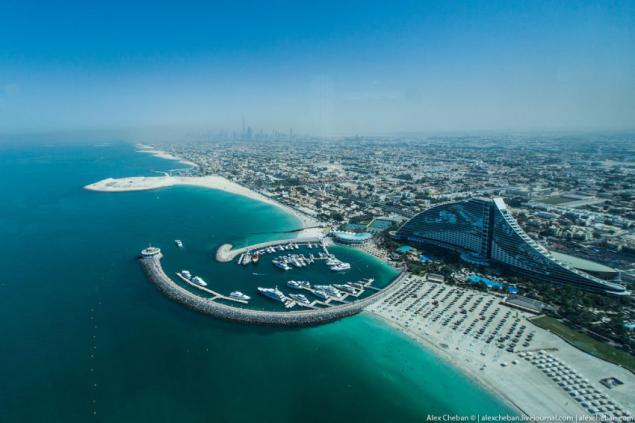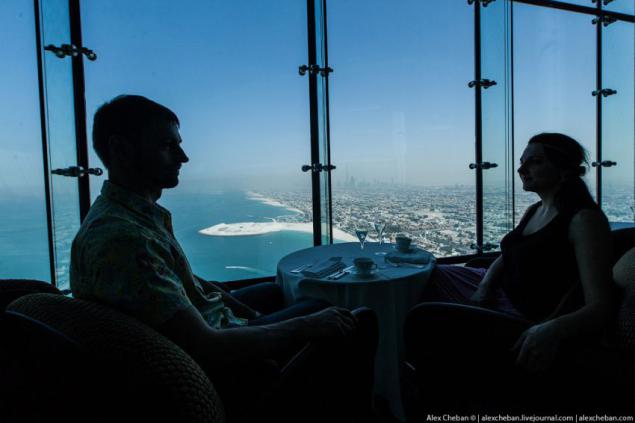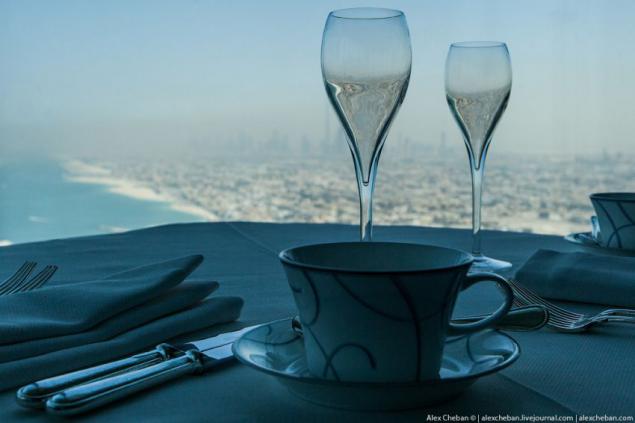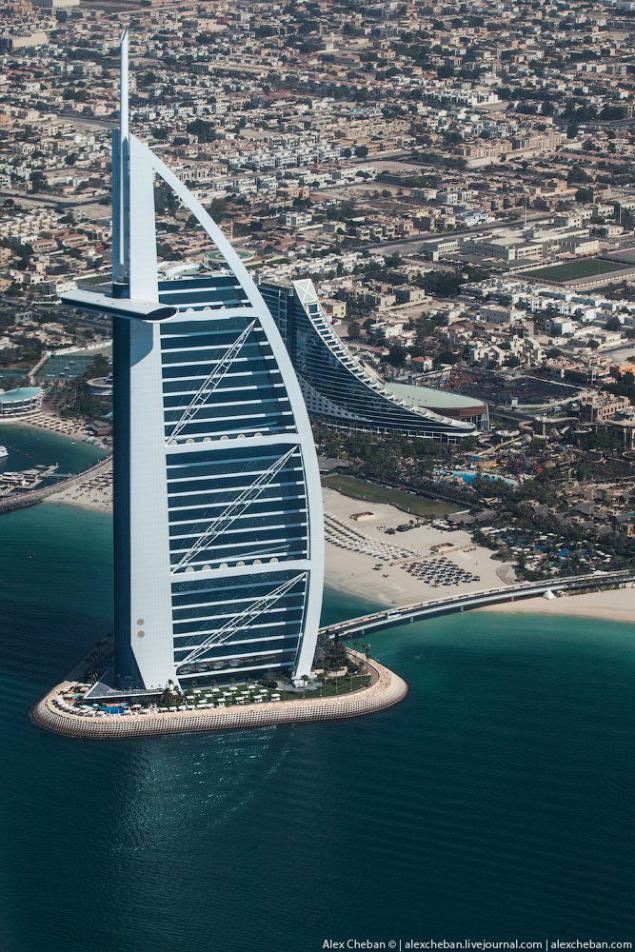 Will Dubai, certainly have a look! It's worth it.
Practical information:
Price: the average bill for dinner with alcohol of about 150-200 $ per person in the restaurant.
The cost of the cocktail bar - an average of 20-30 $.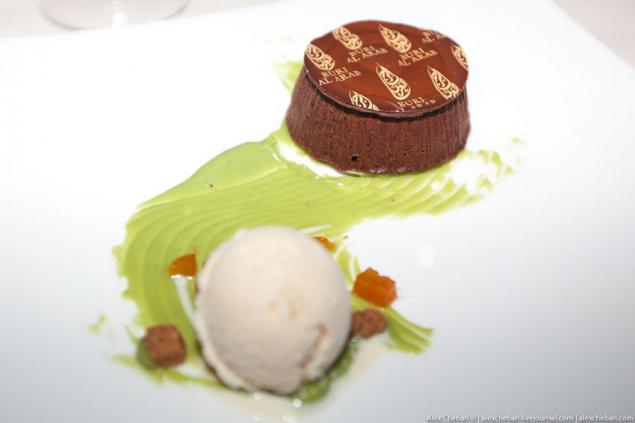 Source: alexcheban.livejournal.com