"Burj al Arab" at the time was the highest hotel in the world (321 meters). Now this record is broken, but the beauty of the building still does not take away. It is made in the form of an Arab boat, and proudly bears the nickname of "Sail".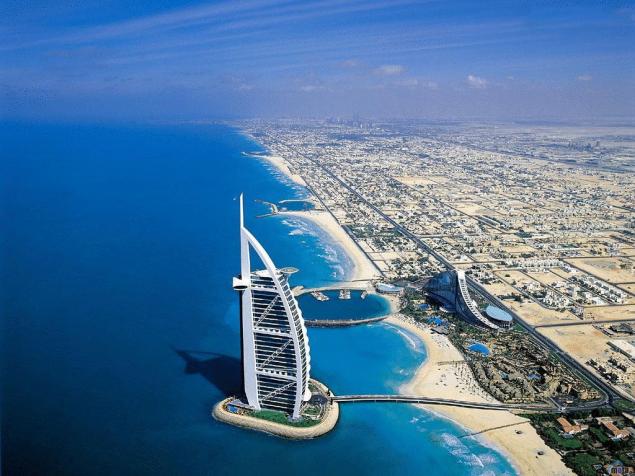 Building "Burj al Arab" designed by the British architect Tom Wright. Construction in Dubai began in 1994 and opened the hotel in 1999. It was designed to be a symbol of the capital of the United Arab Emirates, as famous as the Sydney Opera house or Eiffel tower. So I had to go on challenging engineering feats. The hotel is built on an artificial island, the construction of which took about as much effort and time to build the hotel.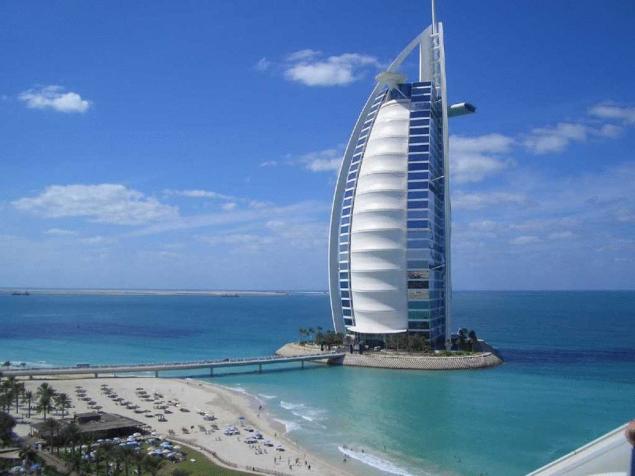 However, the hotel turned out to be really notable. Luxurious inside and out. The building is covered with cloth with DuPont Teflon coating which protects from the desert heat, dirt and dust. And glows, changing colour depending on the weather and time of day. And inside the surface with a nice milky-white light.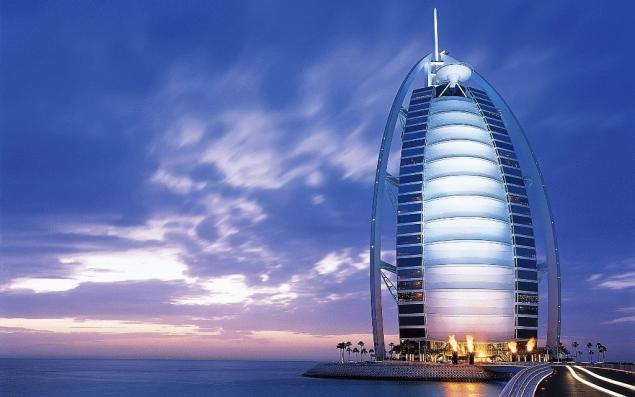 People, attracted to the light of the hotel, it is possible to get into it several ways. It is possible in the usual way – walking through the door and through the roof – there is a landing pad for helicopters. From the landing pad you can get straight into the Ultimate restaurant, the highest restaurant in the world. In that case, if you are the proud owner of a submarine, the hotel staff will also be happy to welcome you to their underwater restaurant Al Mahara, made in the form of a sea aquarium, and will give you the opportunity to dock.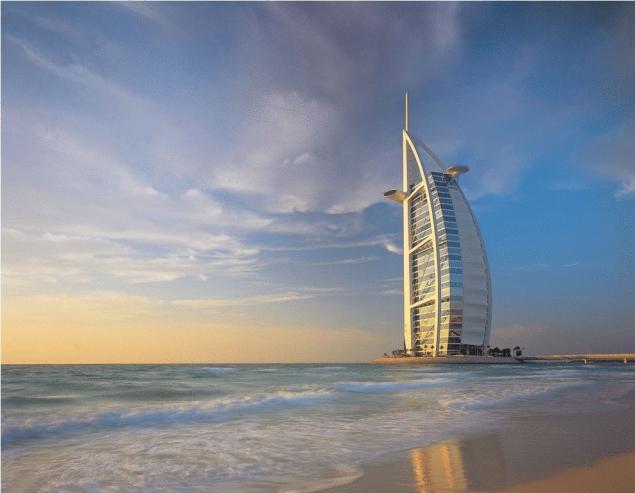 In General, the level of luxury "Sail" could give 7 stars if that was possible. And hotel in all the directories listed as five-star. Despite the size, the "Burj al Arab" only 28 double floors. This is one of the most expensive hotels in the world. The cost of staying in such a dual floor – from 1 thousand to $ 28 thousand per day. Everywhere guests are surrounded by marble columns, cast iron, gold plated, spiral staircases and mosaic in Arabic style.
Source: /users/155