5. After about an hour the sky broke in the clouds, but beautiful dawn never happened. At this point, we have strongly froze, so take pictures there and begin the descent.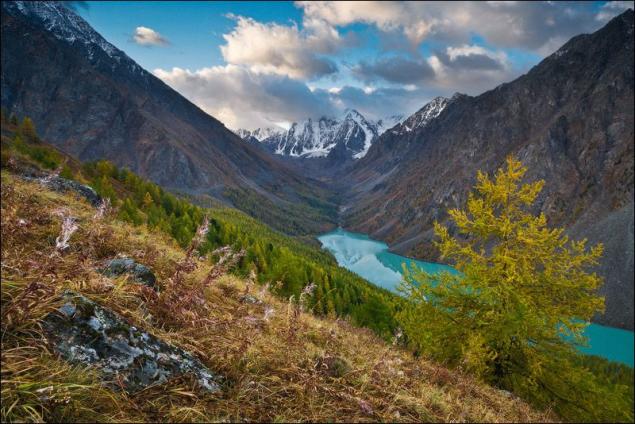 6. Memory photo with driftwood and lake views.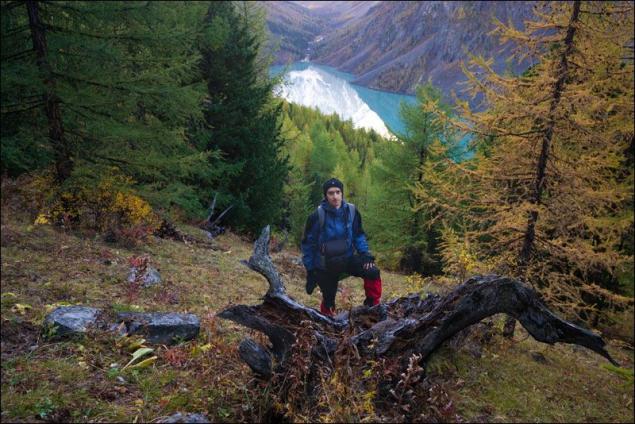 7. A top of larches already warm sun!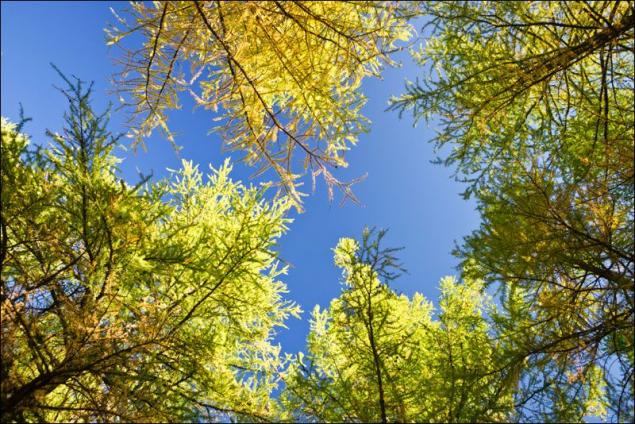 8. Somewhere in the middle of the descent came into the clearing, lit by the sun. Catch positive after prolonged cold morning.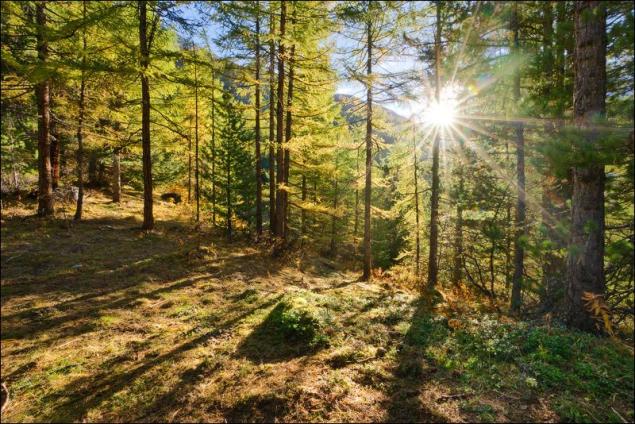 9. In the camp returned at 8:50, just in time for breakfast. We do often come after shooting just for breakfast or dinner.