Military airfield
This small military airfield is located in the state of Georgia, USA.
Lines runways form a neat pyramid.
Part 3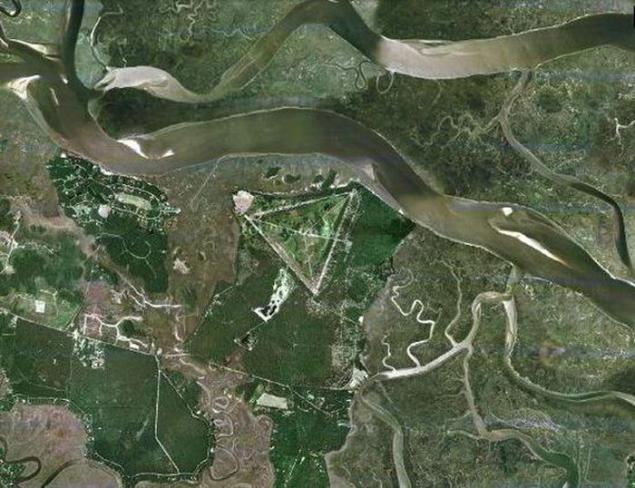 Larger photo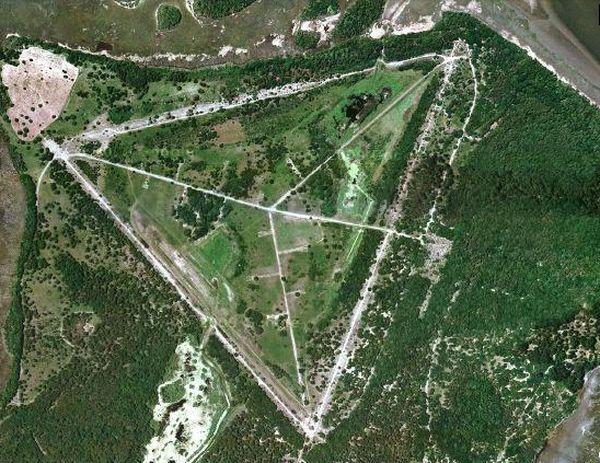 Google map
Museum of Coca-Cola is the old museum building Coca-Cola in Atlanta, Georgia. Currently, the museum moved into the city center.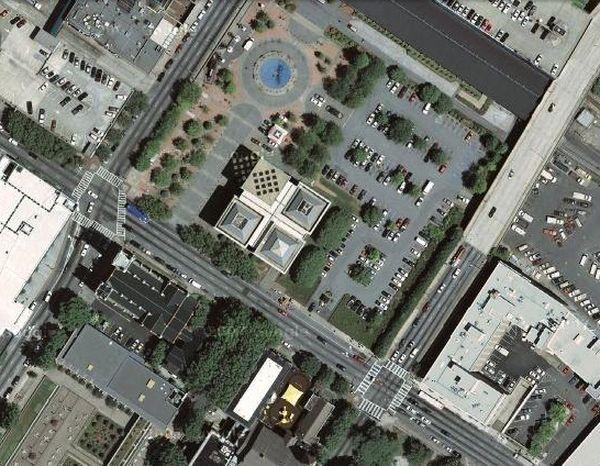 Google map
Quarry This quarry in Atlanta quarried stone and rubble for the whole state.