Taken here.
Will 7 photos and some text.
Canadian geographer Felix Paran-Deschênes made maps of continents, putting them almost all the line infrastructure - from electricity to the internet cable. These maps Russia, contrary to the expectations of its critics, looks like quite a developed country.
Paran-Deschênes, co-founder of the research project Globaia, doing this work for 13 years. On the card he put not only the luminosity of the night (today it is the most popular type of mapping to the public), but also automotive and railways, power lines and basic Internet cables and pipelines. In general, it will get global card infrastructure.
And if the same Russia and North Korea on maps night luminosity look like a "black hole" (in the case of Russia, more than half of its territory, in the case of North Korea - it all), the infrastructure maps show where the presence of highly developed life.
Thus if we consider in detail the map of Russia (it is at the top of the map of Eurasia), the striking number of "black holes" - the North European part of Russia (Komi, Nenets, Karelia, Murmansk region) and the northern part of Primorye and Khabarovsk edges. This is a real "bear the corners," Russia, like China's Tibet. More Eurasia such uninhabited, precarious areas not (only small islands in the jungles of Laos). Especially sad looks the same Karelia compared to neighboring Finnish territory.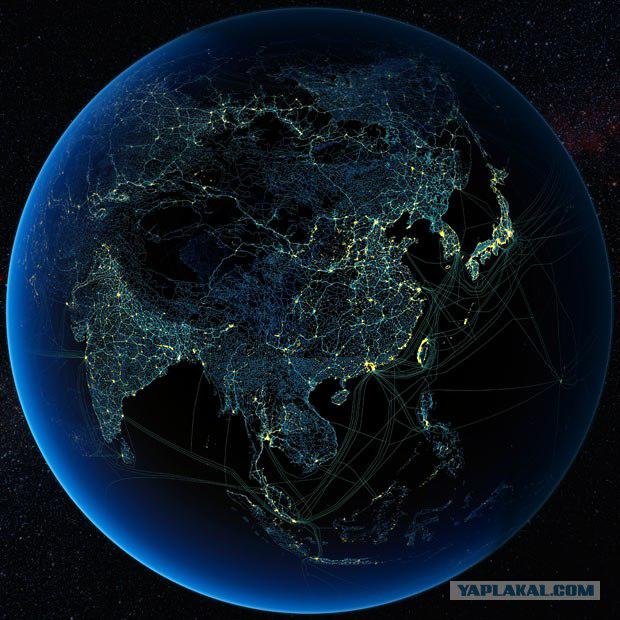 This map of Europe, but in "the unfolding»: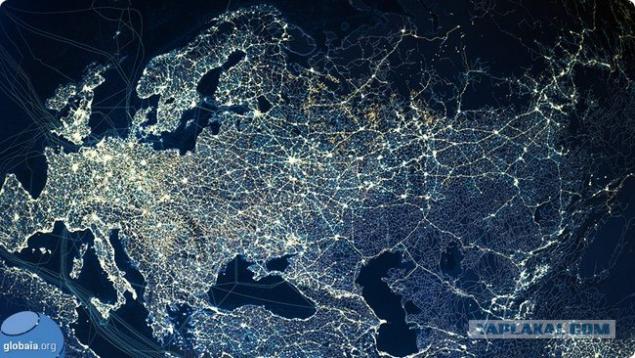 Against the background of the two big countries with similar levels of economic activity (agriculture, mining and processing of raw materials) - Australia and Canada, our country in terms of infrastructure invested in general looks very good. The following two maps it is clear that at least 2/3 of Canada - a "black hole" from Australia - 1/3.
Another thing is that for Russia to maintain the infrastructure in areas with severe living conditions (cold and permafrost, large distance from places with a high concentration of the population) is worth a lot of money. In contrast to the Russian Federation Australia and Canada equip infrastructure only in areas suitable length of life.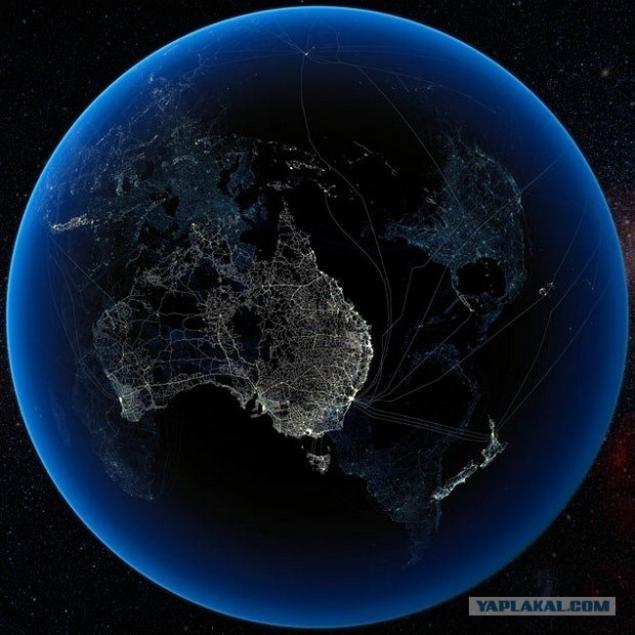 ...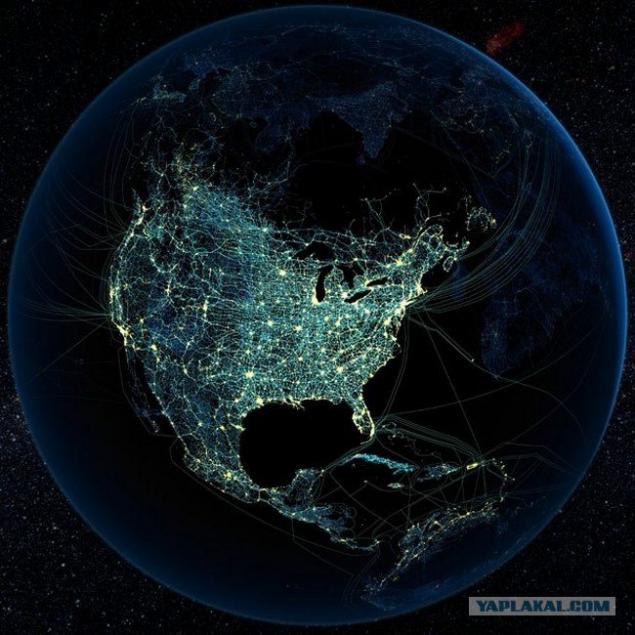 Africa map also shows that the relative furnished living there too (and even better than in Tibet or the Murmansk region):
Below - a map of air communications in Eurasia. It shows that the lowest concentration of flow - in the north of Western Siberia, in western China (Xinjiang Uygur region), Altai and Tuva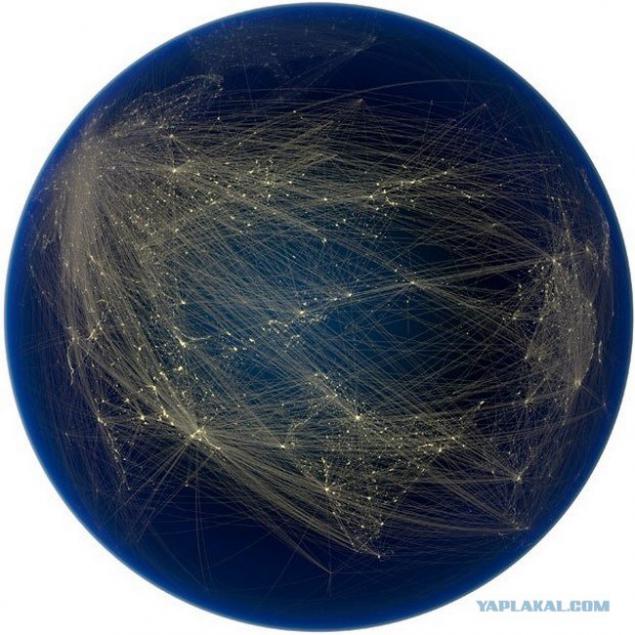 And at the bottom of a common transport map of the Earth. It is already clearly visible main centers of the Earth - the whole of Europe, eastern part of the United States (western part of the US highways and aviapotokov concentration at the level of the European part of Russia), the coastal strip of China and Japan.
Everything else - is "civilizational black hole».
That's all.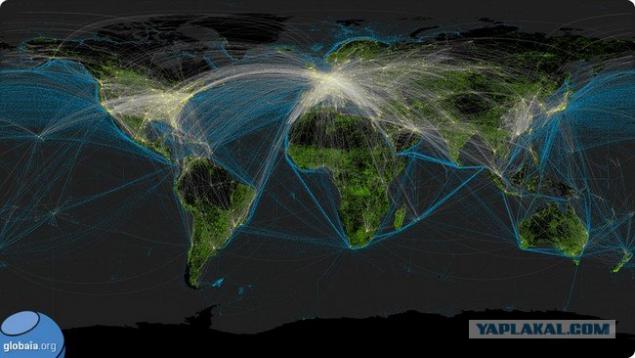 Source: