Strong black coffee has long been a hallmark of Lviv, as laid paving stones streets of the city are imbued with the aroma of the drink. For Ukrainian talented self-taught artist Alexander Wald cup of morning coffee has long ceased to be the exclusive source of energy for the whole day, coffee grounds, combined with a master sand used as "material" for creativity.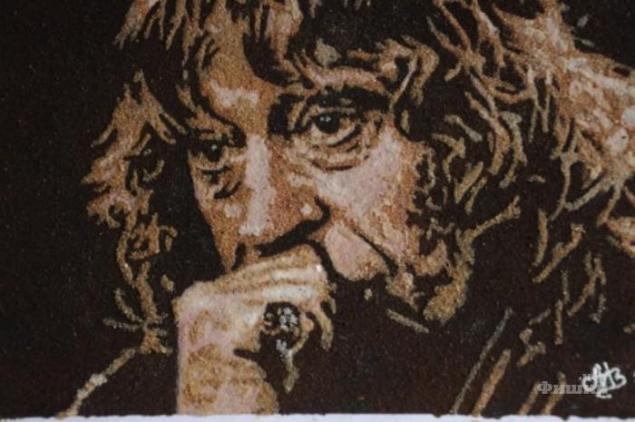 Original
Coffee painting in contemporary art is not uncommon. Karen Eland, Hong Yi, Saimir Strati - a whole galaxy of artists today took coffee creativity. Works of Alexander Wald striking for its originality, because he uses his masterpieces even grain and ground coffee. It is surprising that Alexander mechanic by profession, working in Lviv Circus, and the picture - it's his hobby. Like fortune tellers, the artist cares for tea leaves, because two or three cups, he drank every day, provide the necessary supply of "materials". Particular preference to a variety of coffee at Alexander is not the only exception - instant coffee as the drink does not leave residue.
Getting Started on a drawing, the artist first contours of the future causes the image on the canvas and then spreads the light and dark areas of the dried coffee grounds and sand. It is very hard work, because the creation of a small operation may take several weeks. Armed with jewelery monocle, the author lays out the coffee and sand, pre-lubricated fabric glue, after - opens lacquer finished work.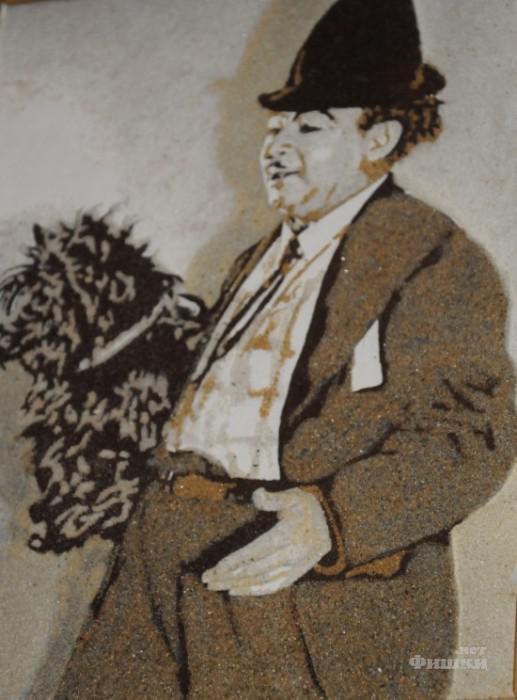 The collection Wald - about half a thousand pictures, but to stop there, he does not plan to. Most of the work adorns the walls of the circus, in which the artist works, he presents some pictures of touring artists. Most customers who want to buy the coffee image, order a portrait or icons, paintings purely symbolic value of - 100 hryvnia ($ 12). However, the money Alexander Wald usually spend in coffee shops.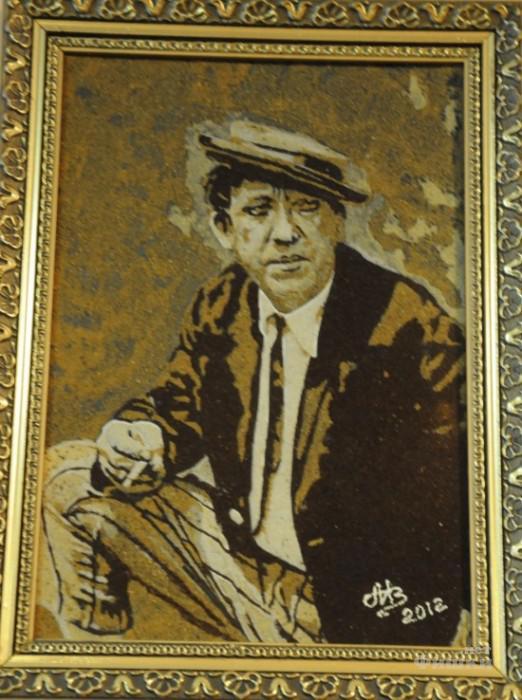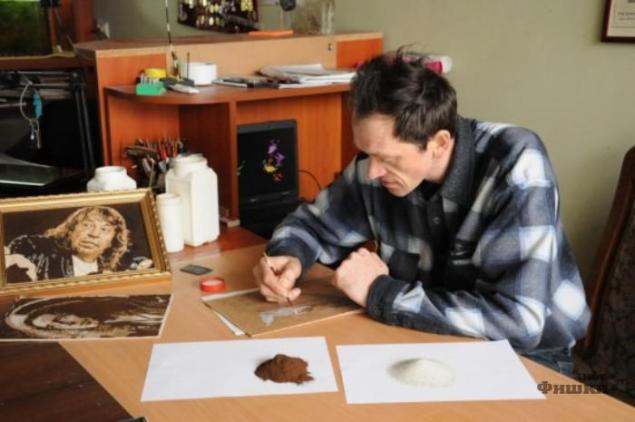 Source:
piitbull.livejournal.com/1267055.html