Almost every month on the Internet there are new fotomemy. Before you collected a selection of the most famous and interesting mass of tomfoolery and quite new and increasingly popular. Ketmen
Cats and Batman and individually - two inexhaustible source of memes and fotozhab, and together - and does a win-win combination. One young man, realizing this fact, took a picture with a cat on his head, and published it on reddit to the comment in the style of the Batman universe, "I am vengeance! I am the night! I ... KETMEN! »
Less than a week shot flew over the entire Internet and found imitators, whom can be any. All you need - is the presence of a cat, any device with photo features and the ability to connect to the Internet.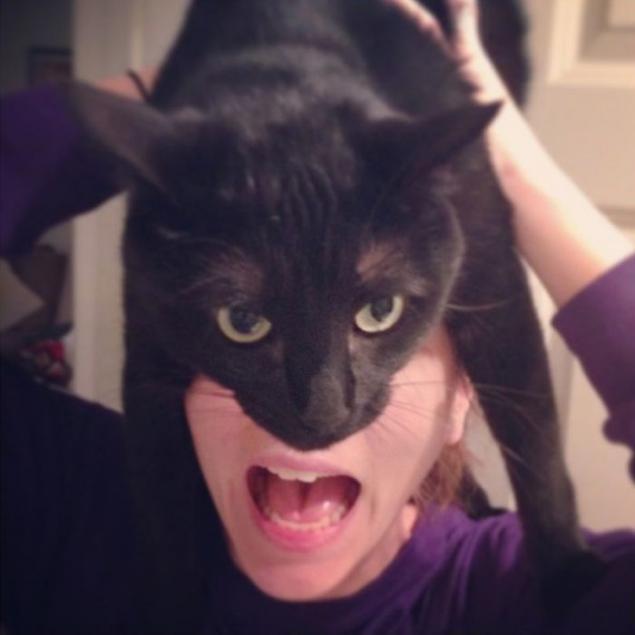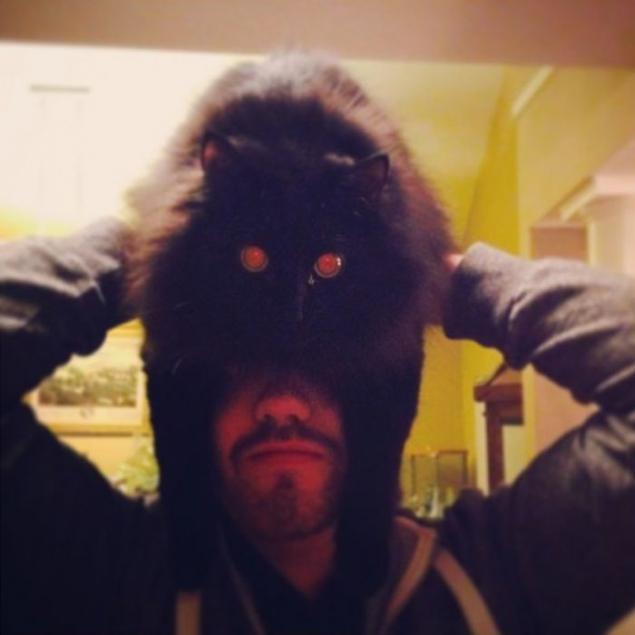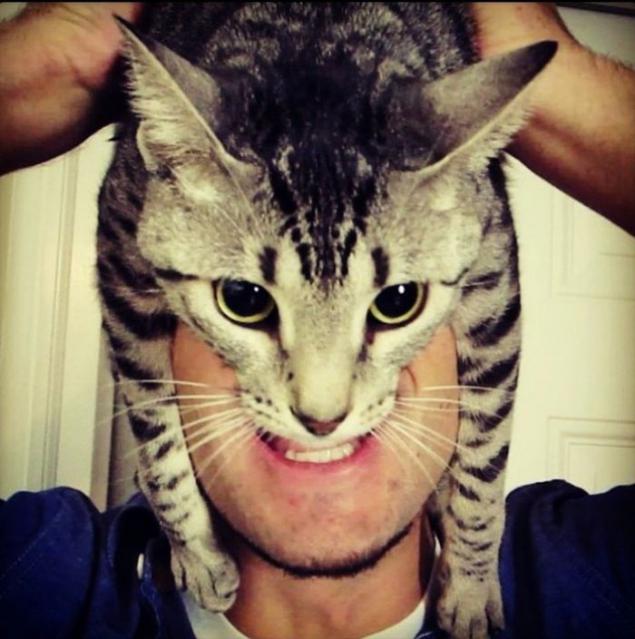 Beard of cat
Lower face seals can be replaced even better than the top. For example, they can be a great beard. The first thought of this before the man with the nickname Catasters, posted on Tumblr kotoborodu first. As soon as he originally photographed with your pet and upload photos to the Internet, as immediately owners of cats and dogs around the world continued a fun frenzy.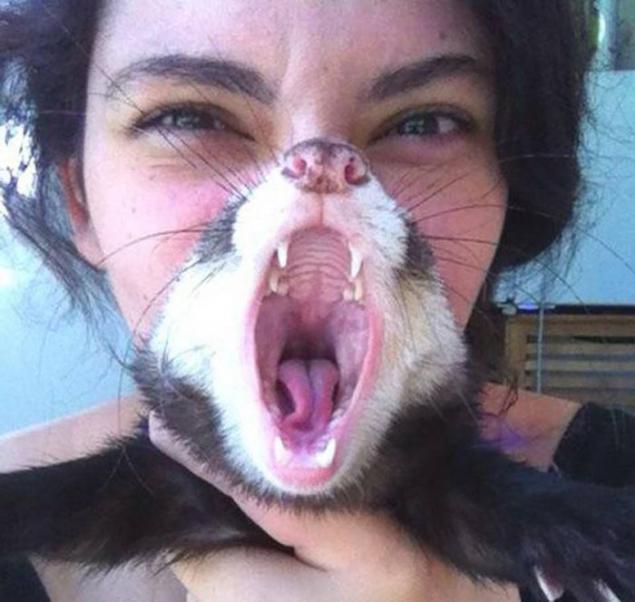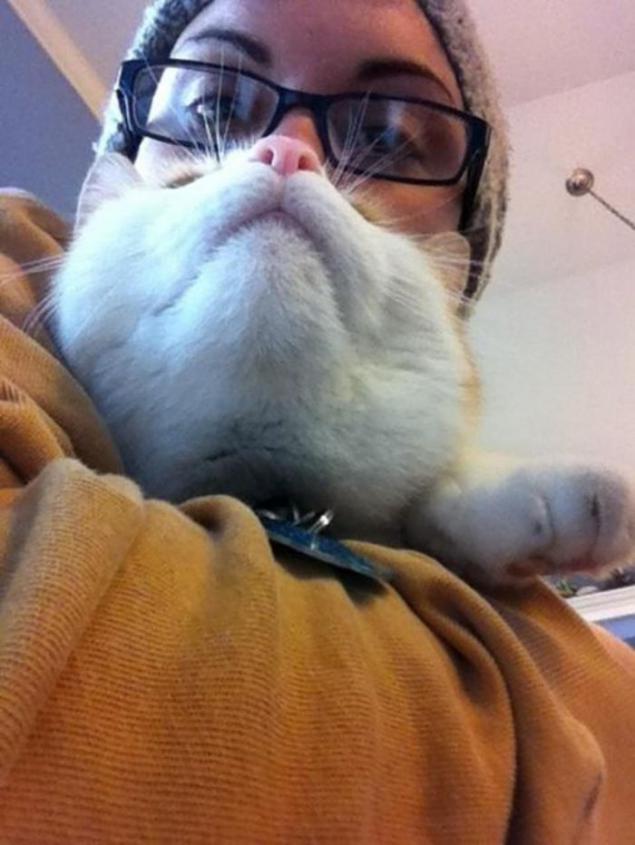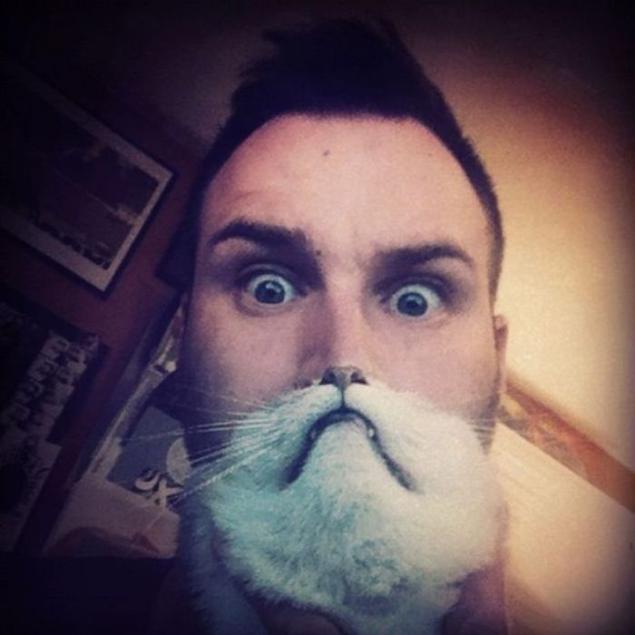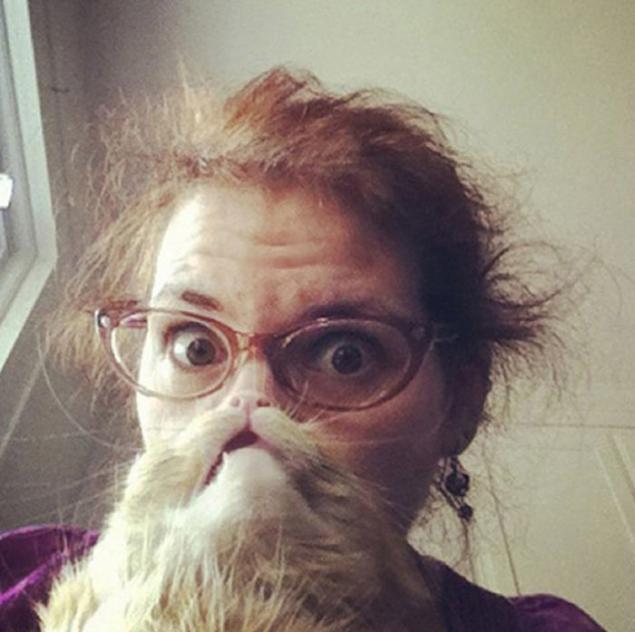 If suddenly you do not have a cat, the dog is also nice.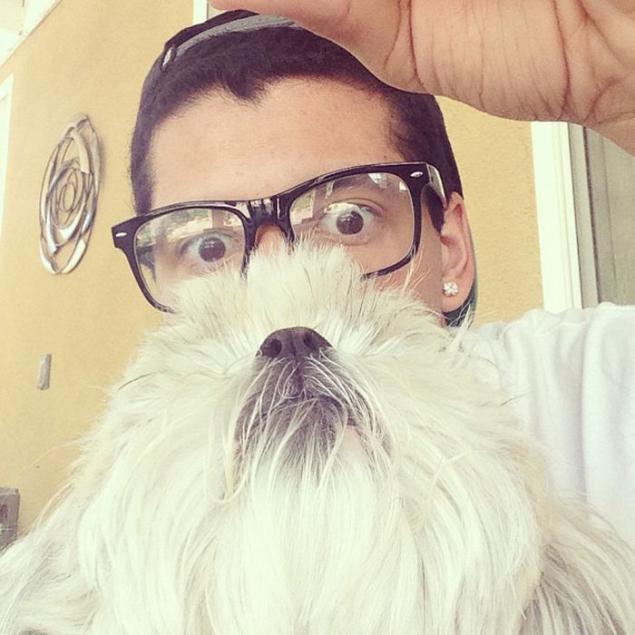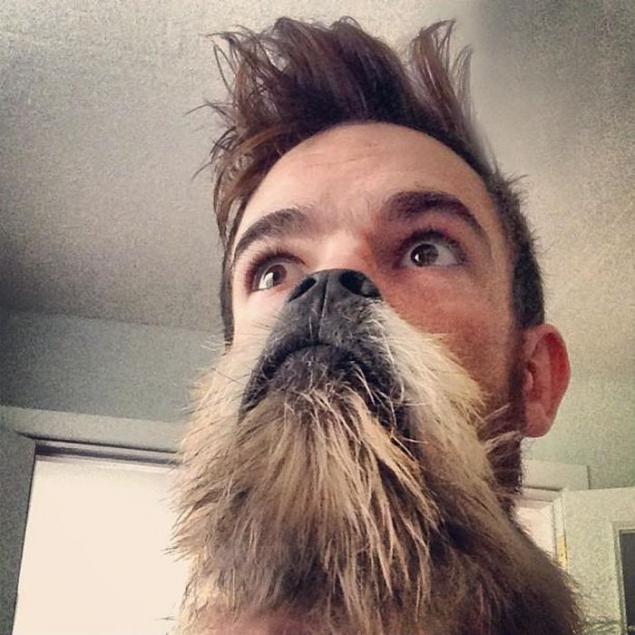 Extreme ironing (Extreme ironing)
People take with them to remote places ironing board, iron and a few items of clothing. Climbing the steep cliff, monument, going down into the water, or landed on a desert island, they are taken to iron the clothes brought with them. Simple tomfoolery is no longer called. Extreme ironing - a symbiosis of extreme sports and performances.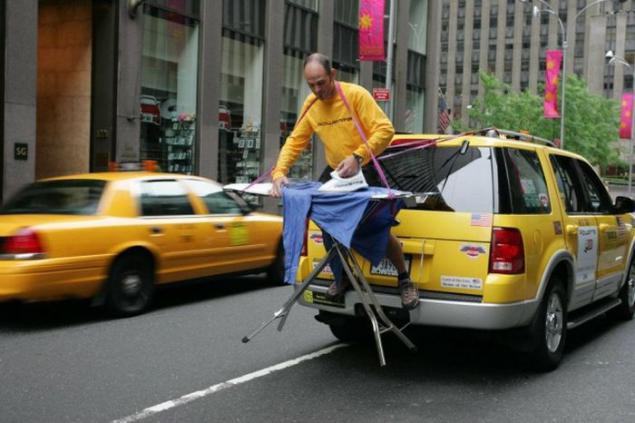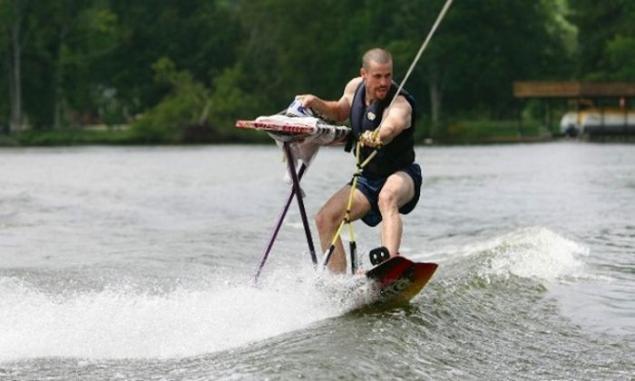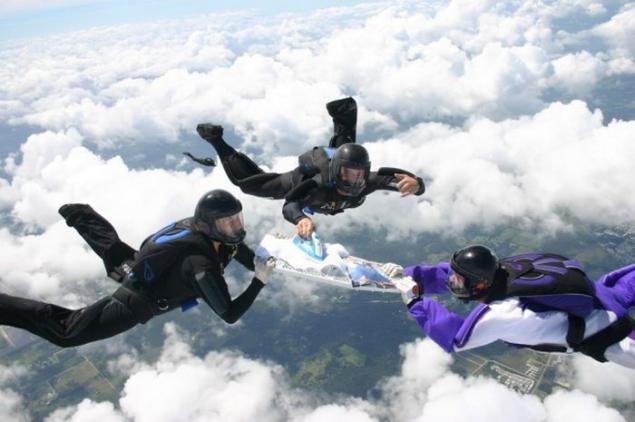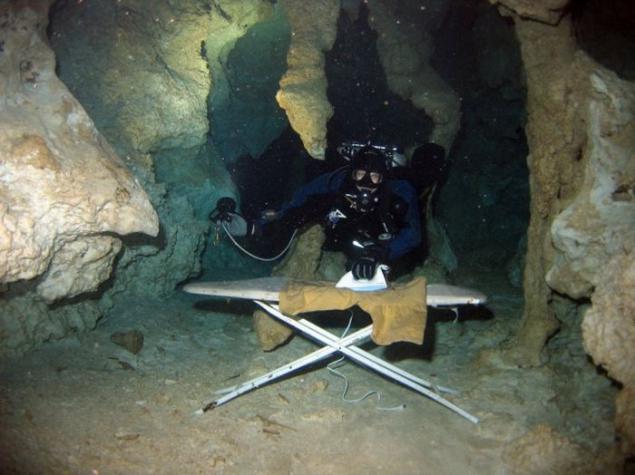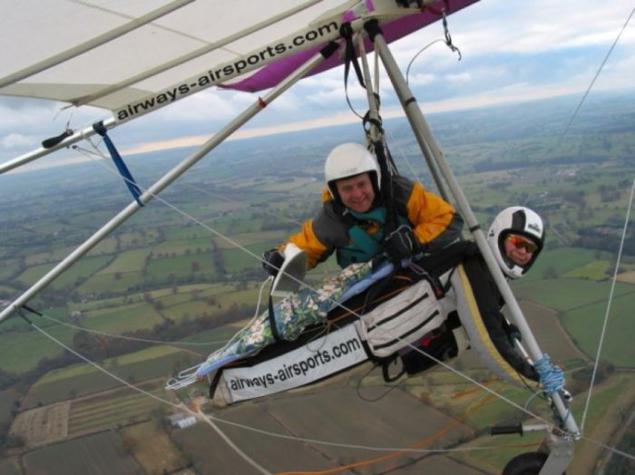 Veydering
If you're a fan of "Star Wars", you probably know about the famous Darth Vader suffocating traffic, which formed the basis of this fotodurachestva. The bottom line is in the photo, where you, as if wielding a dark force, lift people into the air and suffocate them.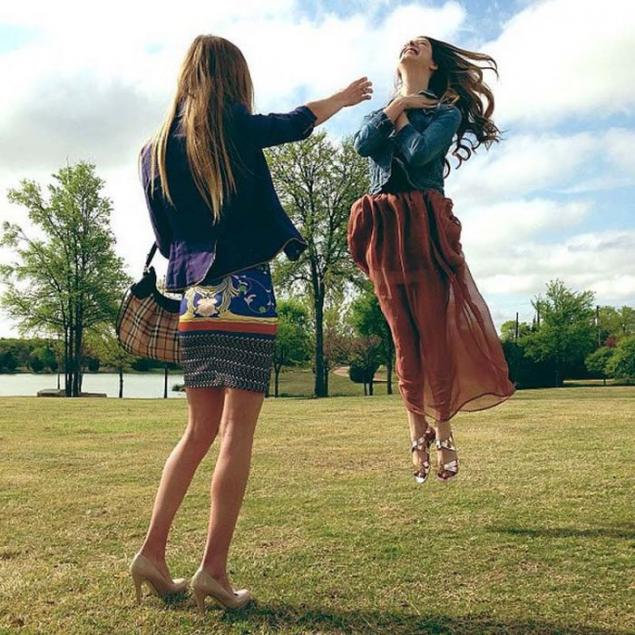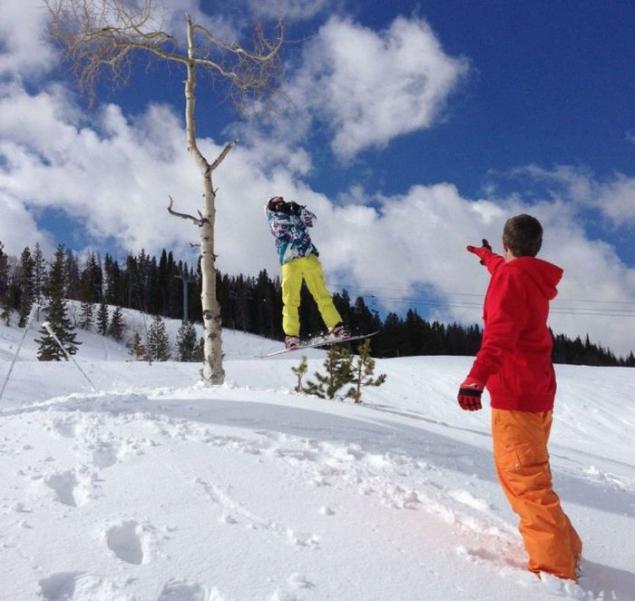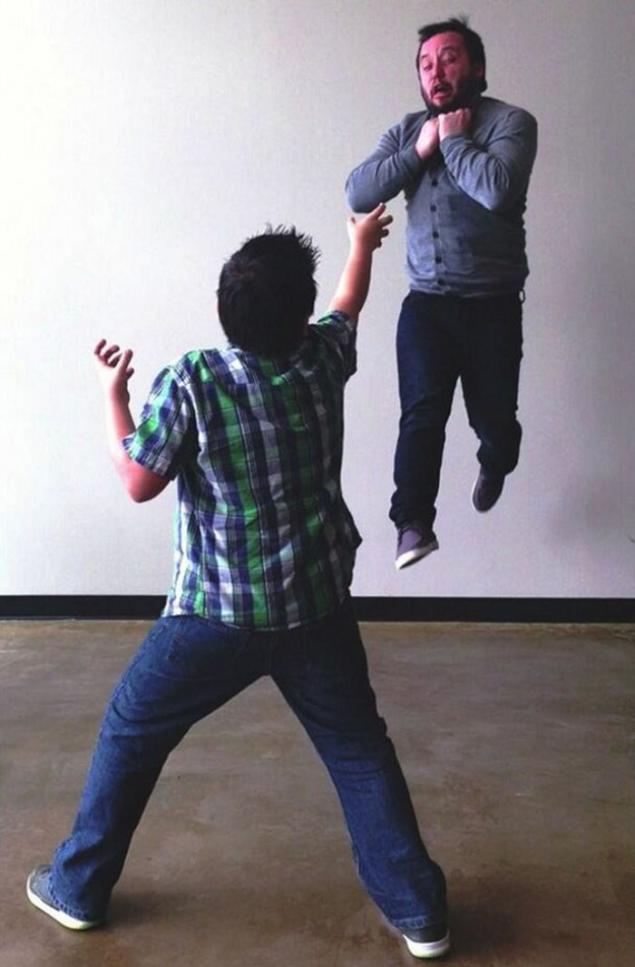 Bageting (Baguetting)
Baguette around the head, as well as electric, bow, gun and tie. Western Internet users invented for himself a new fun - bageting. Entertainment involves the use of French bread instead of a long household items, sports equipment, animals, children or even body parts. The rules are simple: you need to replace the above things freshly baked French baguette, take a photo and put it on the network.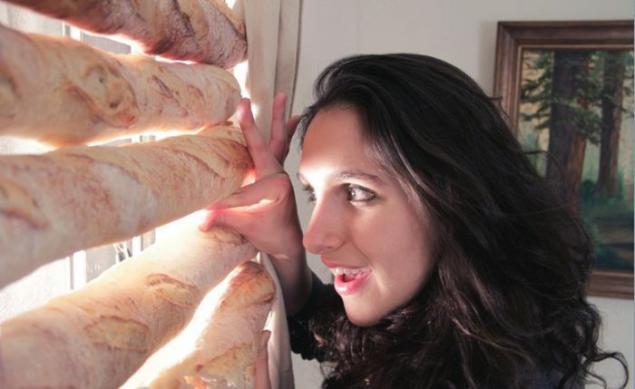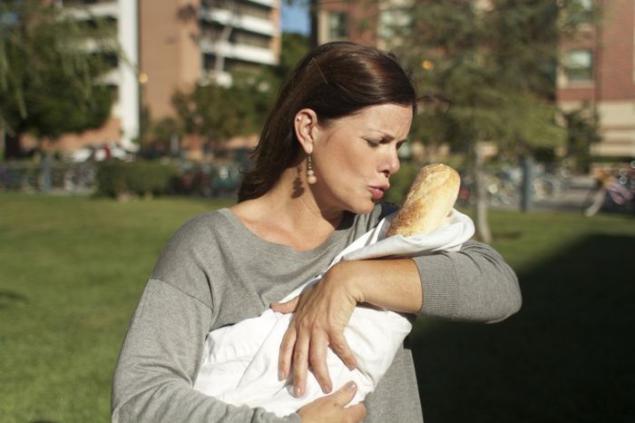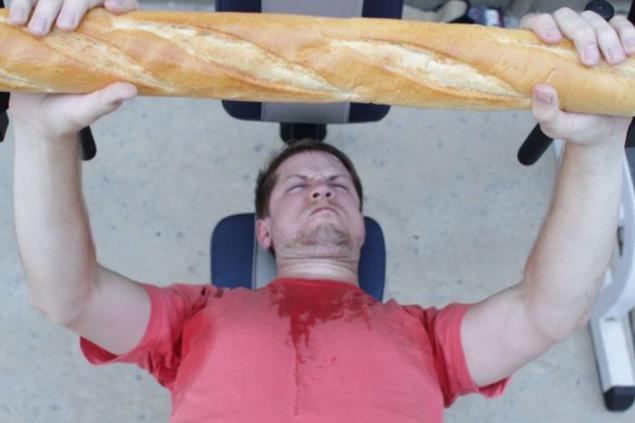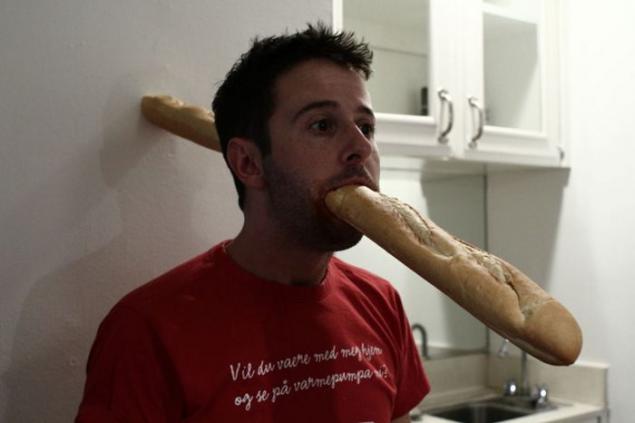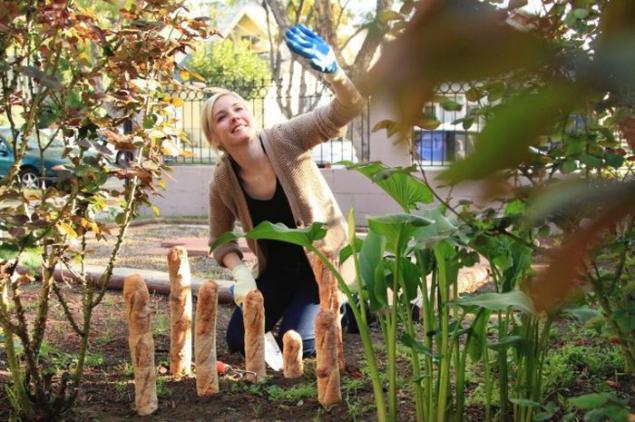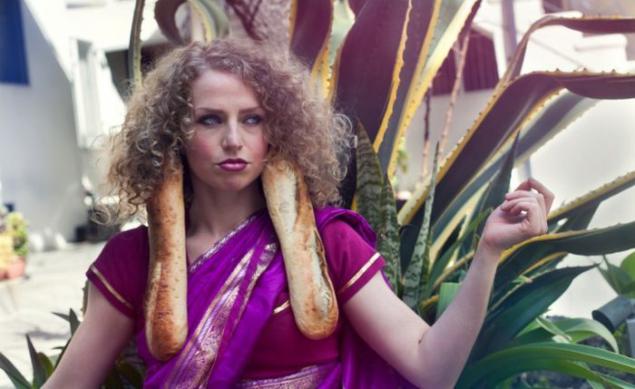 Dogs in pantyhose
This crazy of photographic invented by the Chinese. Someone had the idea to put a picture of your dog online in pantyhose, and it was contagious. The idea of ​​pet owners and they like to share images of their four-legged models on the site Weibo. In this case, some dogs dressed up, not only in colorful tights, but in sneakers and stilettos. It looks harmless enough: animals in the pictures do not show anxiety and discontent.
Hadoukening
This fotopostanovka powerful shock wave, literally scatter bystanders to all corners. Japanese schoolgirl of photographic invented in honor of the special attacks of the popular manga and anime.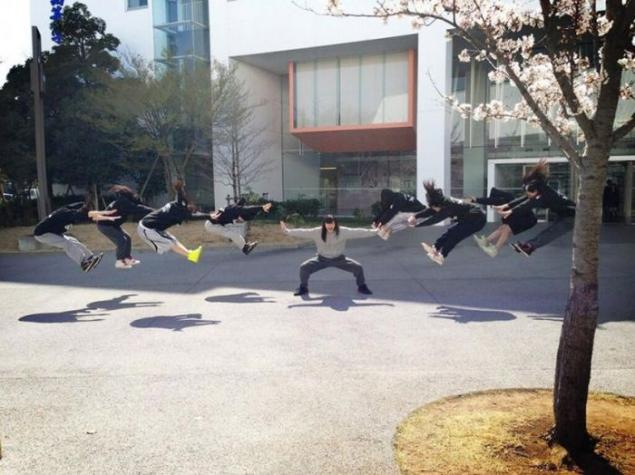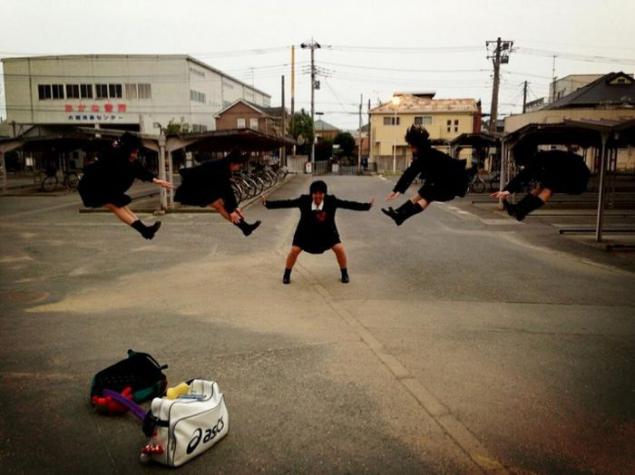 Free diving (Leisure dive)
New entertainment invented in the UK bored youth. Fans of fun called leisure dive - «free diving" just "hang" over the pools of water. When diving enthusiast must take a position as if he is just lying on the beach, resting his hand on the side. At this time, a special operator should have time to take a picture. And in order to have enough time to create the desired position, it is advised to jump from the tower or springboard. Witty look photo in clothing, for example, a business suit. This picture requires special skill as a performer and photographer. In case of failure of the frame, immediately repeat the trick will not succeed.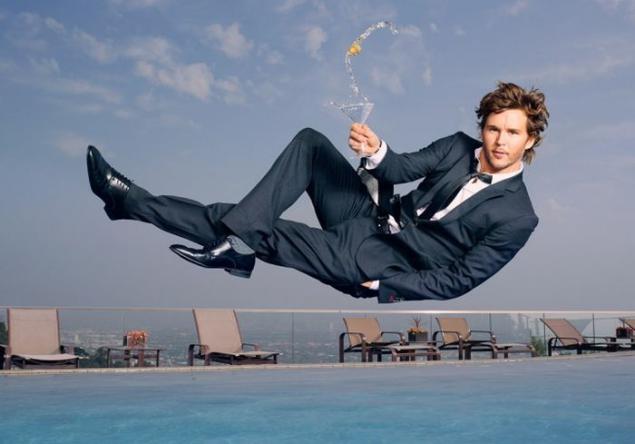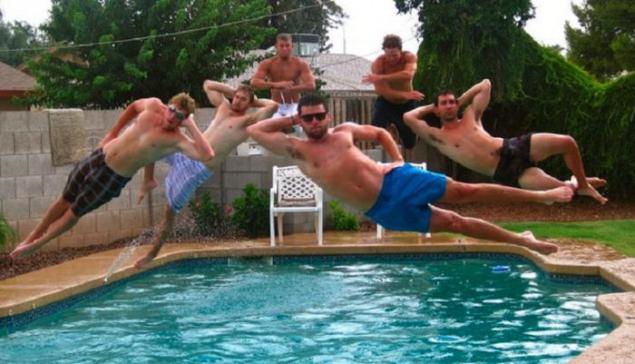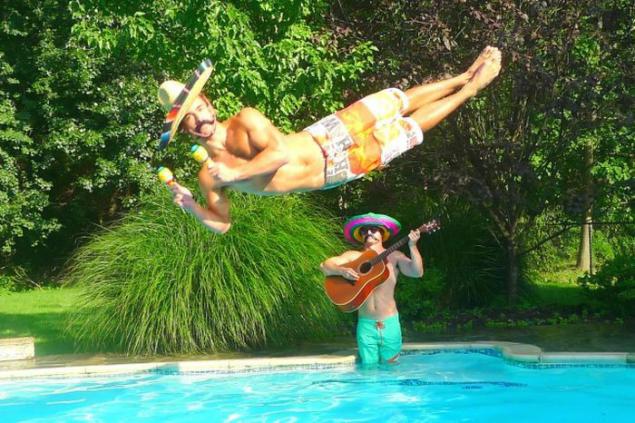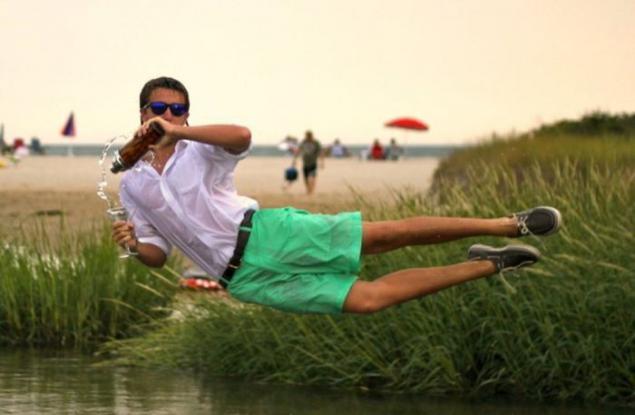 Planking
Planking (from Eng. Plank - board) was founded by the British Harry Clarkson and Christian Langdon in 1997. Today planking spread to the level of world movement. Grassroots give it meaning: it has become something of a cross between tomfoolery and performance-art.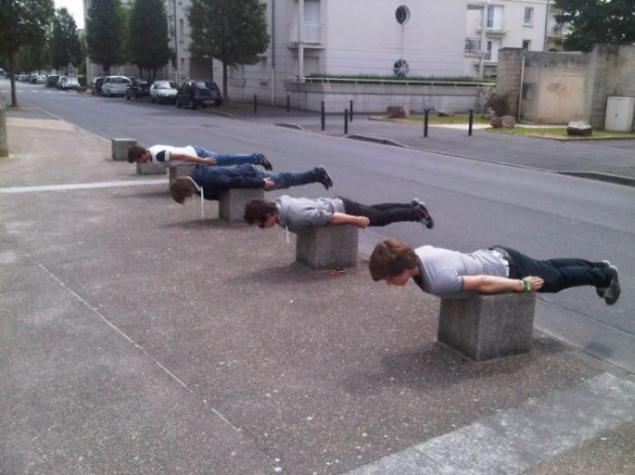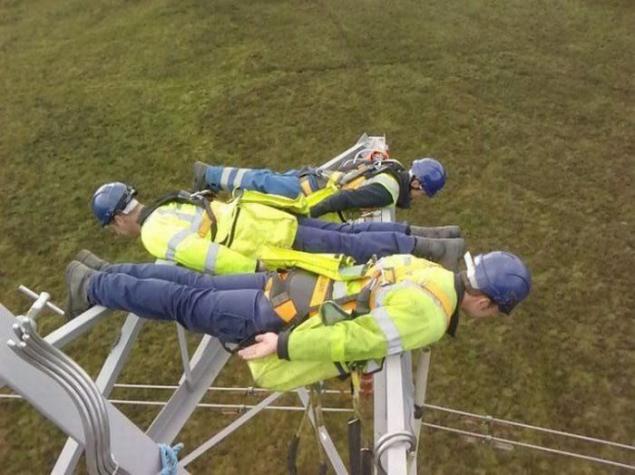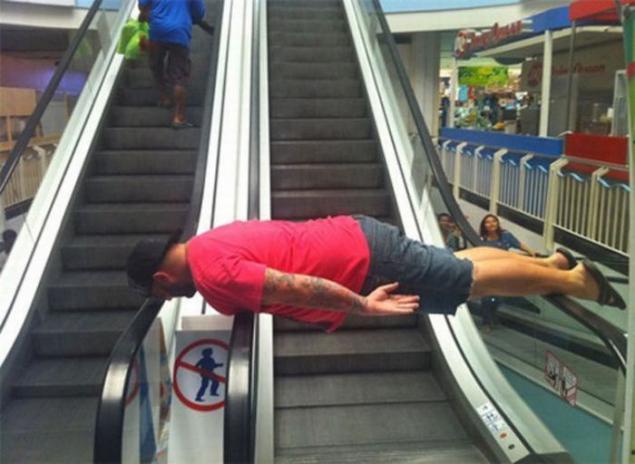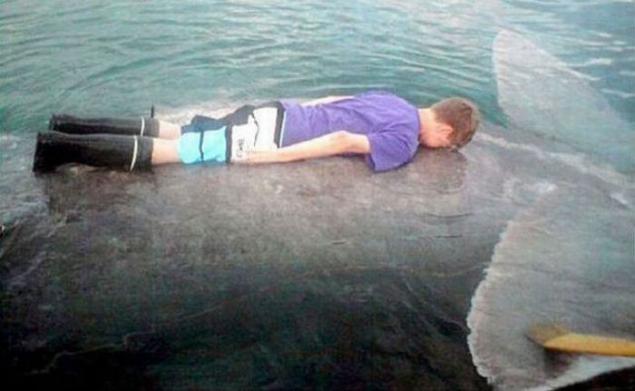 Horsmening
In horsmaning (from Eng. Horsman - rider), in contrast to all other types of planking, has cultural and historical dimension: it has created a photograph taken in the 1920s. According to rumors, while too so it was fashionable to be photographed. Another name horsmeninga - "Headless Horseman." An important difference from all directions planking - to perform posture requires two people.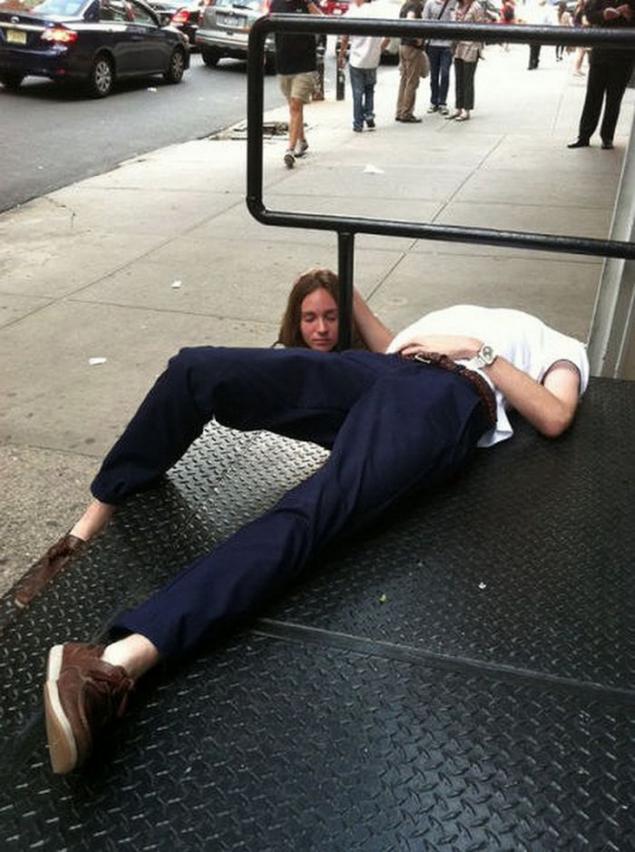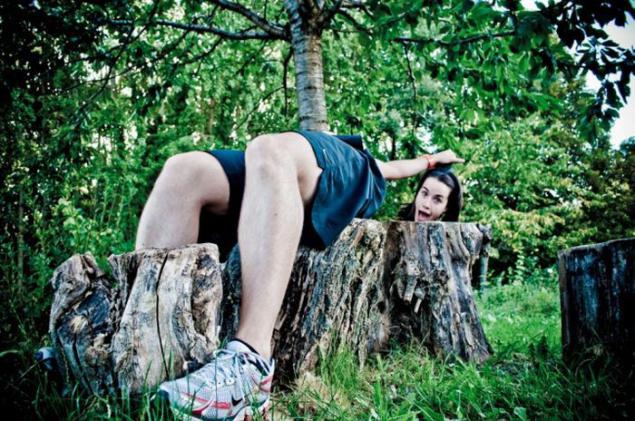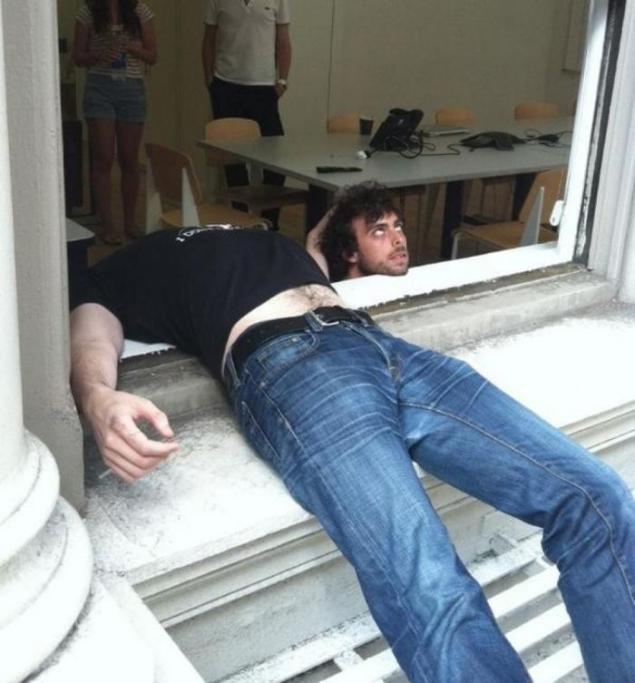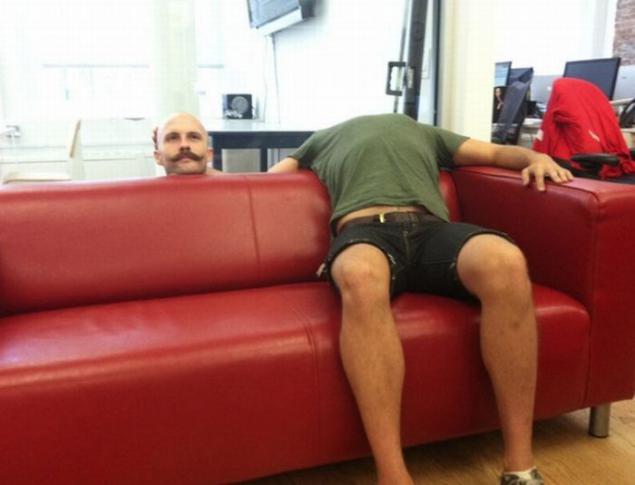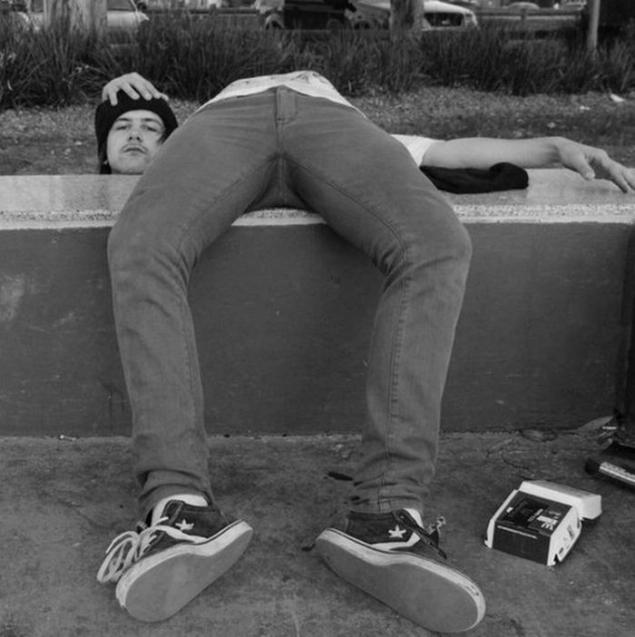 Kviddiching
Of photographic named after the fictional sport from books and the Harry Potter films. Need to be photographed on broomsticks in the jump. Even Russian soldiers succumbed to this massive tomfoolery.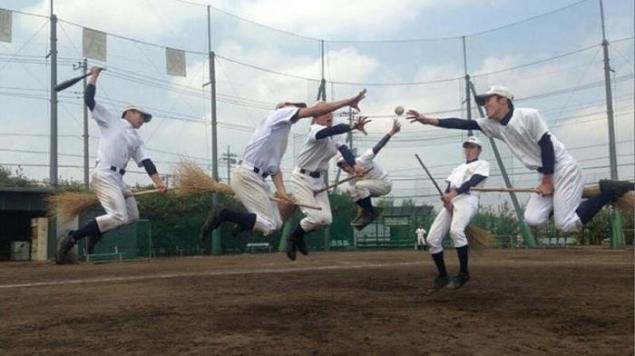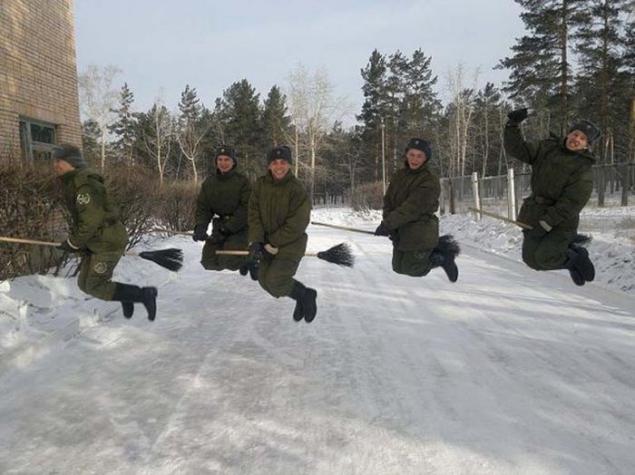 Source:
www.adme.ru