Summer heat ... Girls in microscopic bikinis substitute body under the scorching rays of the sun ... Sound familiar, does not it? But it is with us. What allowed to wear to the beach ladies professing Islam? Very interesting question! And the answer will be no less exciting :)))
Burkina! Heard, seen? I'll tell you that it is.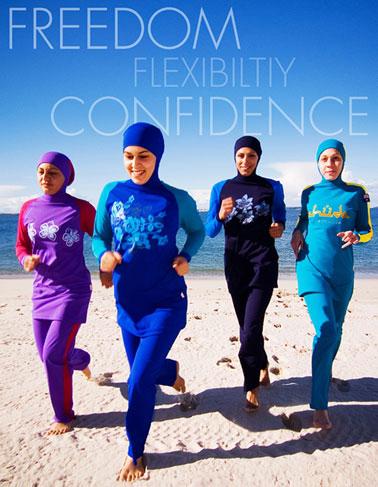 In 2007, the Australian designer Ahed Zanetti, a Muslim by religion, and a native of Lebanon, invited the sisters in religion, a new model for garments hanging on the beach and swimming. The name of his own creation Ahed given by combining two words - "bikini" and "Burke» (burqa), which means in French "veil».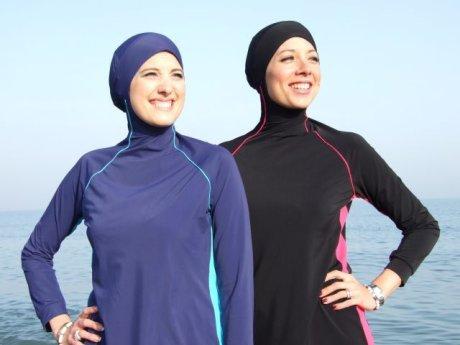 Since then, the orthodox Muslim women have the opportunity to visit the beaches and pools, without violating the laws of Islam. Apparel is a closed trouser suit and hat. Usually sewn polyester, which allows burkini dry quickly in the sun. By the way, this kind of swimsuit and still misses rays, so that Muslim ladies can even sunbathe in it.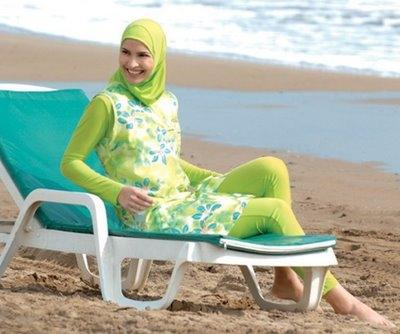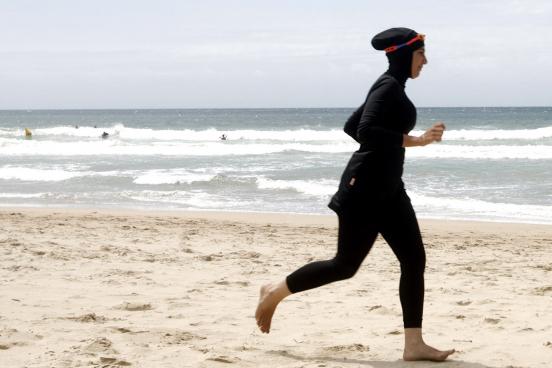 Burkina completely hides all parts of the body that are prohibited by Islam to the show, leaving open only the face, hands and feet of women.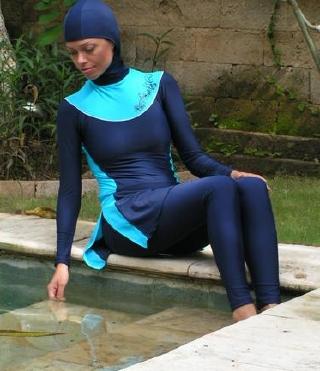 The first models were Muslim Creative finished in black. Now available a variety burkini all colors of the rainbow.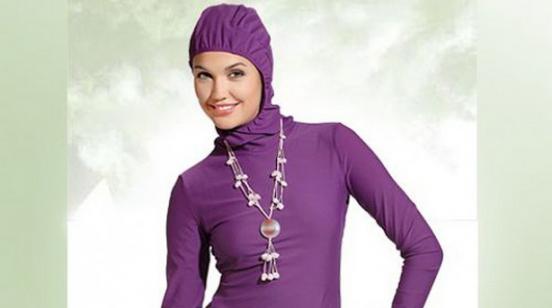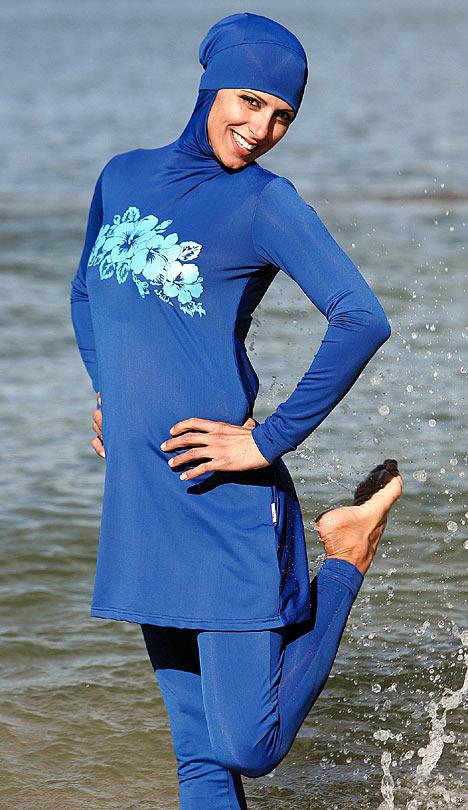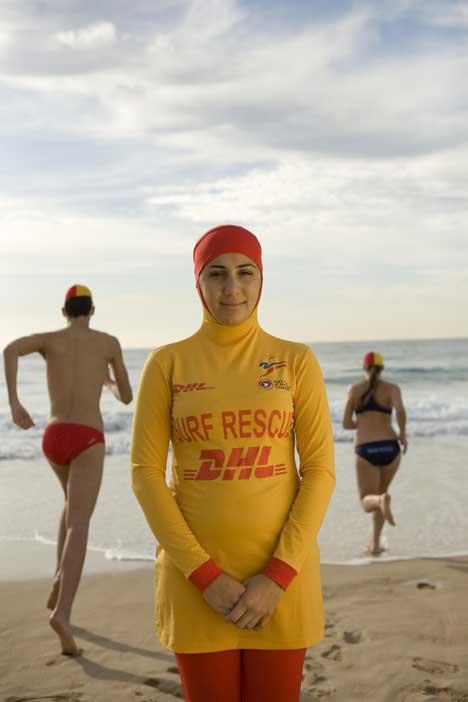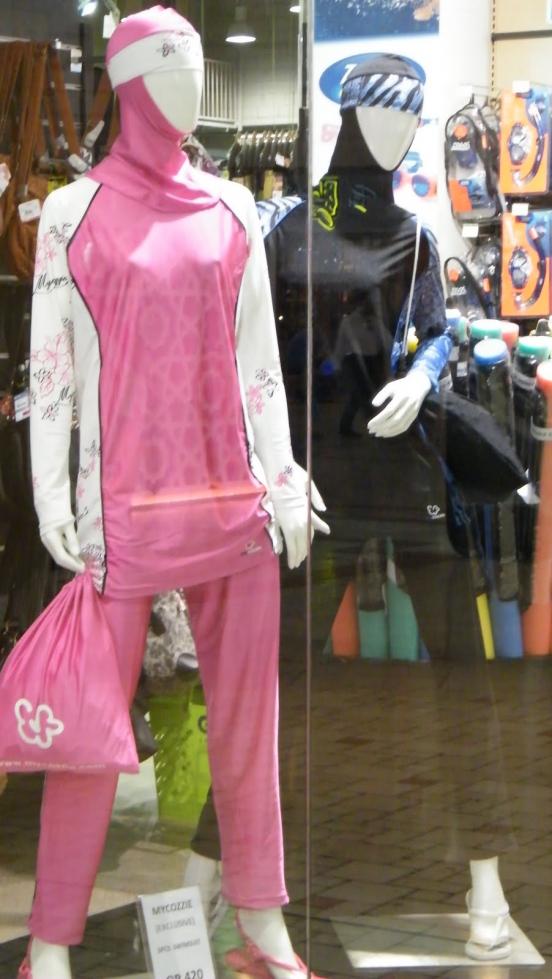 Needless to say the joy that led to the emergence of Muslim swimwear among adherent of Islam. Now they finally have an opportunity equal footing with men and children frolic in the water.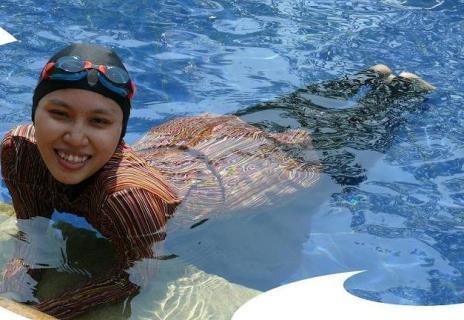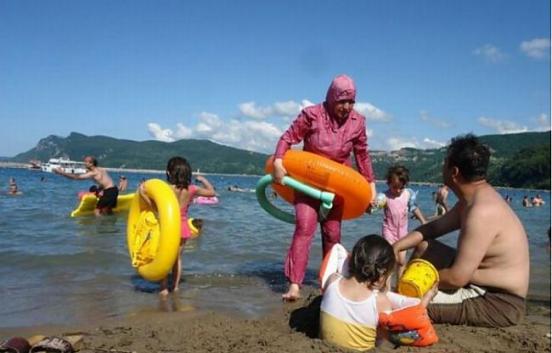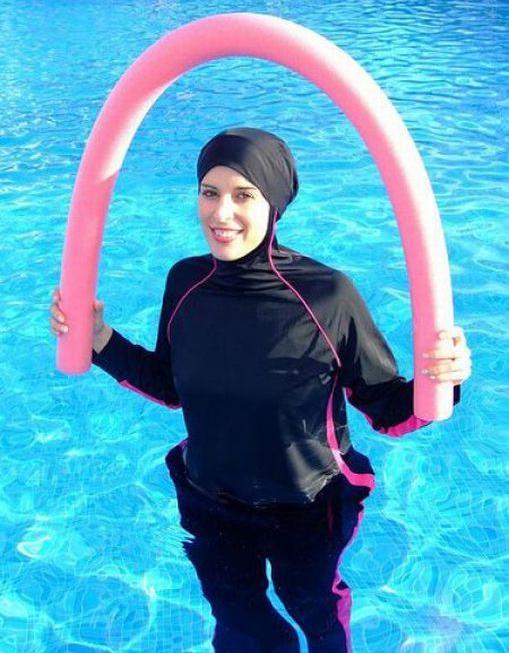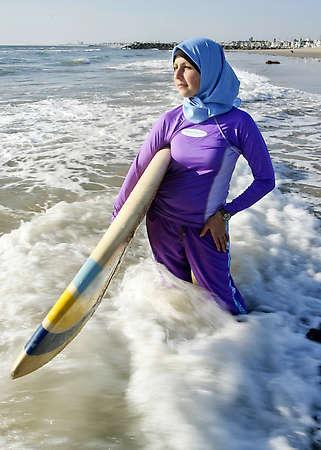 ​​
By the way, even some athletes took burkini adopted.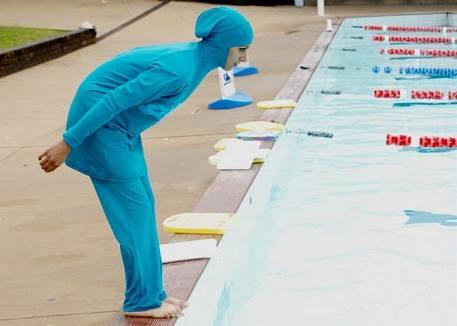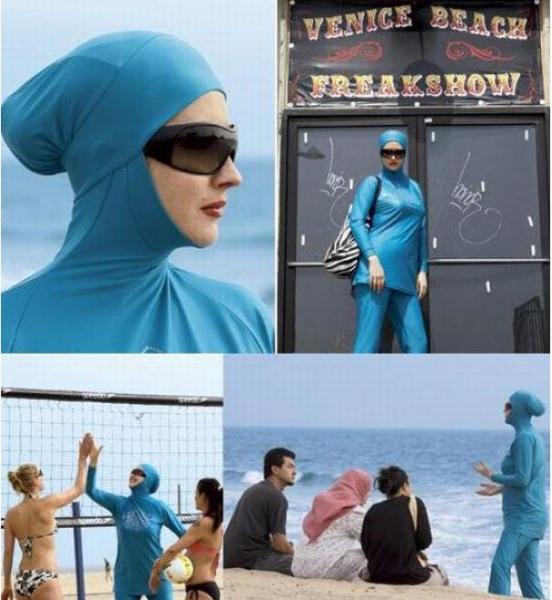 Needless to say, at this time the business of Mrs. Zanetti very successful. Every year it gets a lot of orders from the countries of the Islamic world, including even the privileged persons.
That kitchen queen Nigella Lawson put burkini ... :))