Death - is what millions of people are afraid. Some refer to the death, as given, which is present in the world, and some as unfair the law of life. But the death of one for all - and ordinary people die, and the idol of millions. I think that the death should be treated a little easier, of course, is not possible when the life of leaving loved ones, but it is necessary for each person who will sooner or later leave this world too. I will not exaggerate on this occasion, and offer a look at the last resting place of celebrities who have become legends during his lifetime ...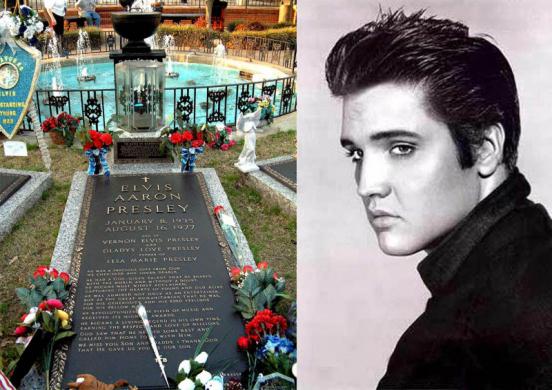 I have identified 16 people who were involved in completely different things, but they were extremely popular personalities of the XX century.
1. Incomparable blonde Marilyn Monroe found peace only after death. Pay attention to the fatal game of numbers in the date of birth and death. Monroe died at the age of 36, but no one still does not know why she died and why this great woman. Incidentally, immediately after the death of Marilyn lot of Americans have followed her example and kill herself (though still not clear whether the Monroe suicide actually).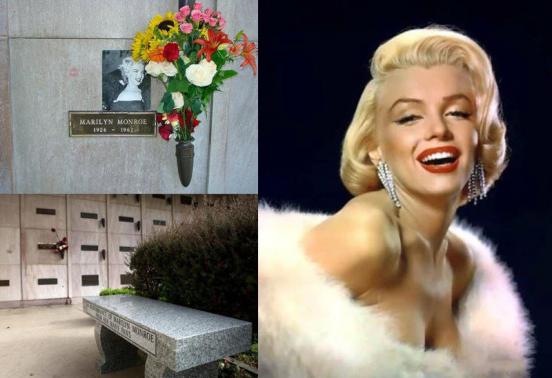 2. Elegant and sophisticated Audrey Hepburn lived a wonderful life, but at the age of 63 years died from cancer that has come to light only when moved to an advanced form (which, unfortunately, often happens).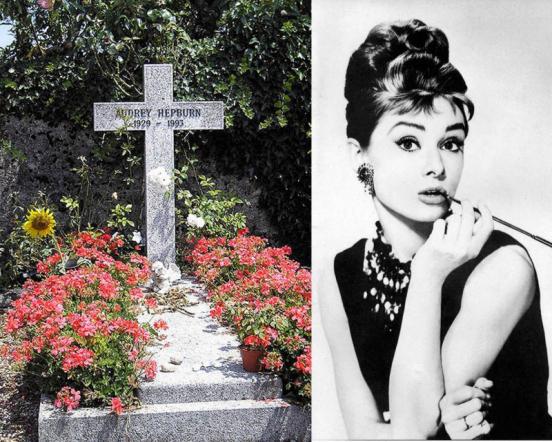 3. Federico Fellini in his lifetime was a great filmmaker. He shot a wonderful film, for which he and the audience loved. The legacy of a Fellini films will forever remain in the history. The famous film director, died of a stroke on the next day after had to celebrate their golden wedding with his beloved wife, Juliet. Federico and Juliet lived together for 50 years, his wife survived him only five months and was buried with a photo of Fellini in his hand.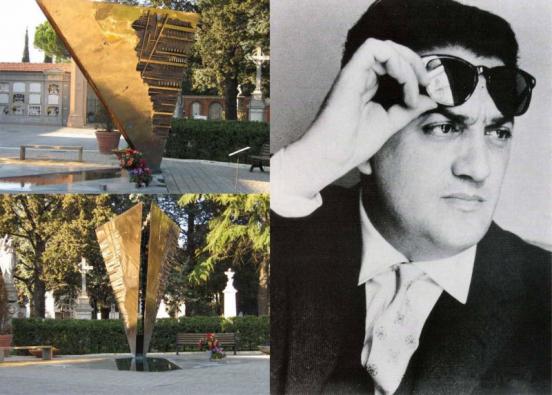 4. Female brand Coco Chanel rests in a wonderful location, where plants grow unimaginable beauty. Great Gabriel (this is the name received at birth, Chanel), died at age 87 of a heart attack.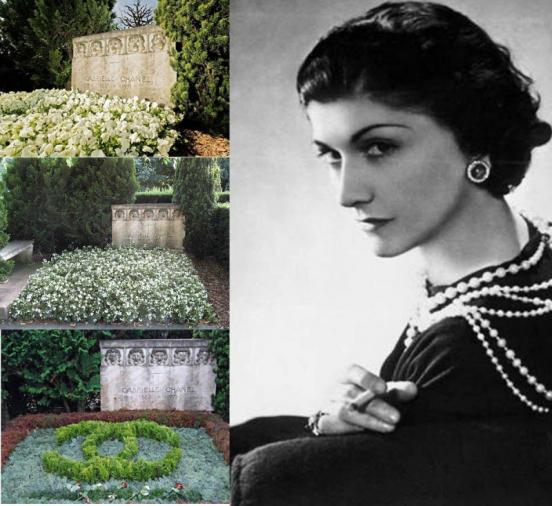 5. Marlene Dietrich - long-liver among celebrities. The actress lived for 90 years, but the last 13 years of his life spent literally imprisoned (the actress did not go out and constantly in his Paris apartment). Marlene died in the same apartment as a result of dysfunction of the heart and kidneys.
6. A handsome man with a delightful voice of Elvis Presley was awarded not only the incredible love of the public, but also the resting place of unimaginable beauty. The legendary singer died at age 42 from the critical dose drugs. Over the years, the singer was dependent on these drugs, which many call the drug. Him they were necessary - the singer can neither sleep nor to cheer up or keep in shape without these drugs. Rumor has it that Elvis did not die at age 42 and lived a few more decades (some even decided to check it out and open the coffin of the singer, fortunately unsuccessfully).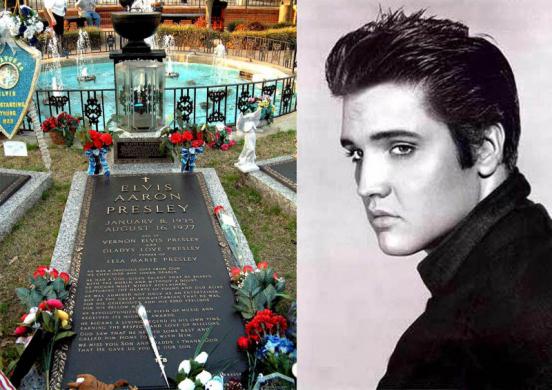 7. The voice of the people can not forget to this day. Frank Sinatra went to the other world, but his talent is eternal. The singer died of a heart attack at the age of 82 and was buried with his father and mother in the same crypt.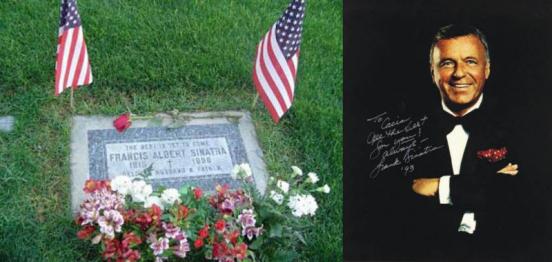 8. Charlie Chaplin film called versatile artist and is considered one of the finest mimes that time. The actor died at his home in Vevey and was buried in the local cemetery, but after a few months after the burial of the coffin was dug Chaplin for ransom. Almost two and a half months the coffin was the kidnappers later, police arrested the criminals, and the body was reburied. By the way, Charlie Chaplin was not only an outstanding artist and loving man - Chaplin wedding took place on 4 and 12 children were born.
9. The legendary band leader Quenn Freddie Mercury died of bronchial pneumonia, which developed the famous bisexual on the background of AIDS. Freddie Mercury was cremated, and no one other than his former lover Mary Austin does not know where his ashes, so bring along graves flowers at the monument of Freddie Montreux.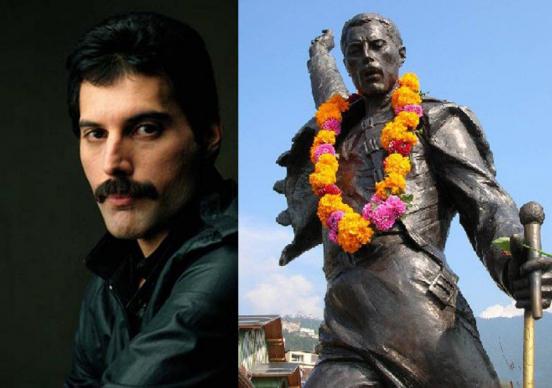 10. Brilliant actress and dancer Isadora Duncan, who lived half a century, was famous for its dances and novels. The loudest novel Duncan was married to Sergei Yesenin, who, unfortunately, did not last long. Great "barefoot" dancer died suddenly - she sat in the car and a minute later was dead. Isadora Red shawl caught on the rear wheel, after Duncan threw the end of the scarf over his shoulder. Shawl pulled tight head and dancer Isadora died instantly. Duncan is buried in Paris at Pere Lachaise cemetery.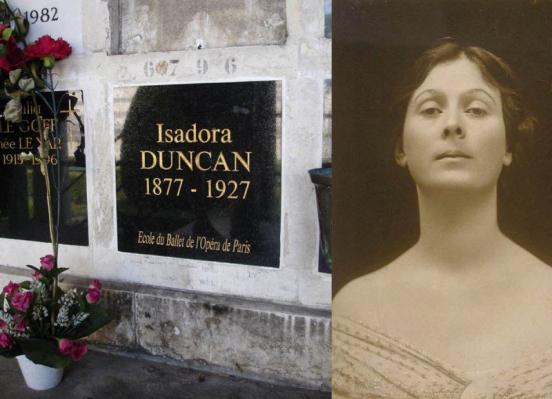 11. The martial arts master Bruce Lee, starring in 36 films, was the pride of Hong Kong, because it is here that he began his career in early childhood. The heart of this unique physical development stopped at age 32, when Bruce took an ordinary headache tablets containing aspirin and meprobamate. The components of the drug called Bruce Lee swelling of the brain. All Hong Kong could not believe that Bruce Lee is gone, because he seemed to be made of steel and nothing could break.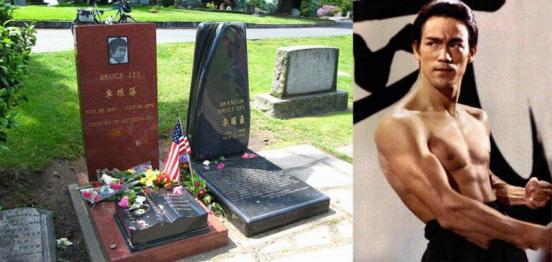 12. The maestro of jazz - Louis Armstrong died at the age of 69 years. Health of the musician began to deteriorate since 60 years, but despite that Louis played in full. Heart failure, which caused kidney failure - is the cause of death.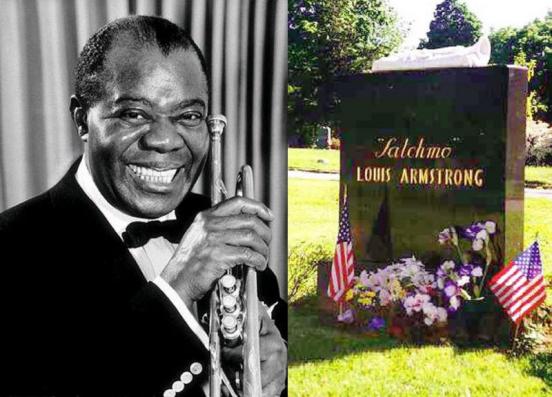 13. Man "read minds" - Wolf Messing was regarded as a genius, or a charlatan. Many believed in his abilities, and many do not have, but what Wolf Messing forever remain in the annals of history is undeniable. Messing died in hospital aged 75 after a long illness. Death caused pulmonary edema after kidney failure.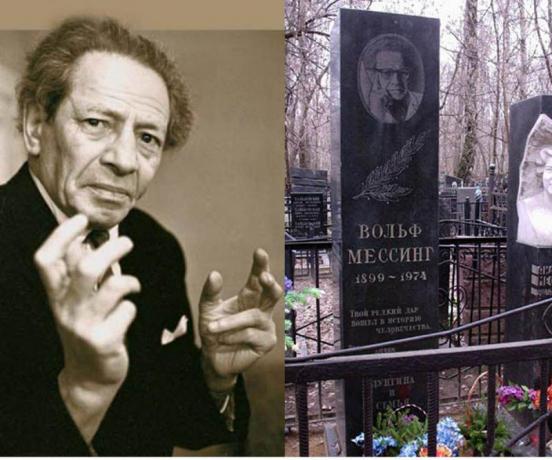 14. unique beautiful actress Grace Kelly will always be a charming woman, who had a great acting talent. Grace died after being hit in a car accident that caused her stroke. At the time, Grace was 52 years old. Almost a hundred million viewers worldwide watched her funeral, and Prince Rainier, who is the husband of Grace, until his death was a widower and was buried next to his beloved.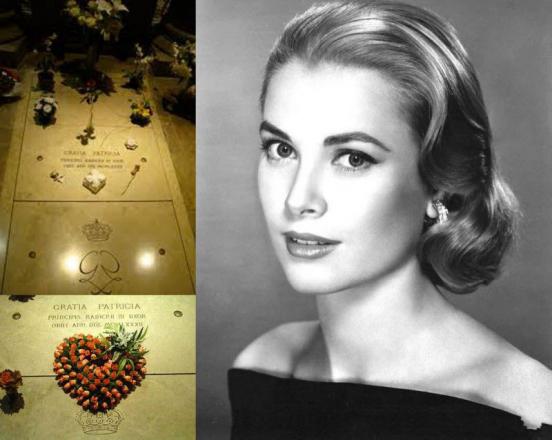 15. Known for her kindness and mercy of Mother Teresa died at the age of 87 years. During his lifetime, this woman has helped a lot of people, she truly believed in God and knew that the monk - its purpose. A year before the death of Mother Teresa's health sharply deteriorated - she broke her collarbone, suffered ill with malaria and failure of the left ventricle of the heart. Many thought that the devil has decided to punish the woman for the service of God. Mother Teresa died of cardiac arrest Sept. 5, 1997.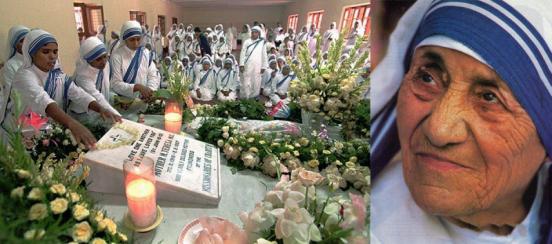 16. The Doors frontman Jim Morrison, part of the infamous "27 Club", was considered an incredibly charismatic man. His energy and drive can only envy, but he too carried away by the drug. The real cause of death of Jim nobody knows. Some argue that to blame drug overdose, some believe that Jim had committed suicide, but some believe that there was a re-enactment of the FBI suicide services. Many rumors, but the official cause of death is called a heart attack.