On the eve of the annual show "Victoria's Secret", which is held on November 9 this year, I decided to touch (touch it and do not touch as we would like millions of men), one of the leading "angels" of the brand - South African Candice Swanepoel. Several previous months we have repeatedly noticed Candice at social events, and she always delight us with their appearance, that model is, of course, the rate of "class." Candice 23 years old, she began her career at the age of 15 years and during those 8 years was able to achieve in the modeling world prestigious title of "Angel" Victoria's Secret. The brand "Victoria's Secret" knowingly chose this blonde, because she has a perfect body and a very, very pretty face, which we estimate today, of course, along with makeup.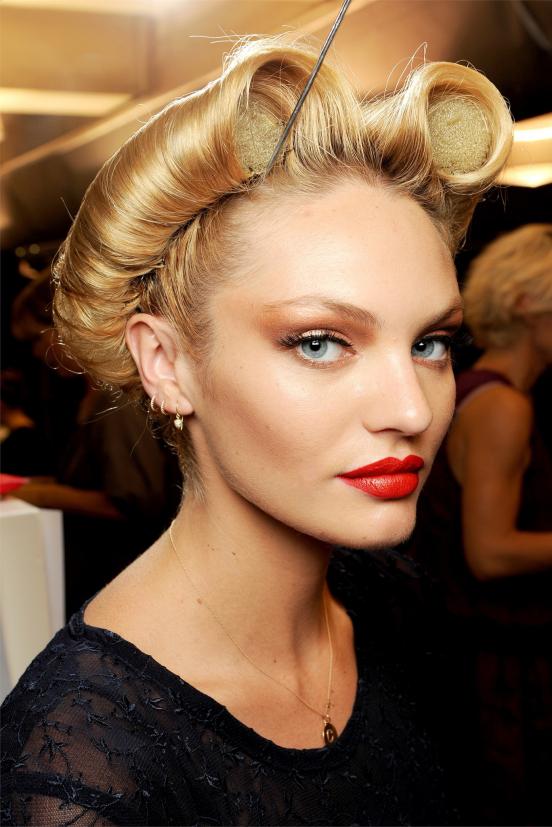 1. Corporate gesture "angels" - a kiss, it turns out at Candice just fine. Several years of training and your kiss will be the same sweet) Swanepoel simply charming girl. Blue eyes, full lips, blond hair - a dream if not all, but 80% of men exactly. And make-up perfectly emphasizes all its external advantages. Eyes underlined spectacular arrows, light pink lip gloss and blush cheeks light. Very beautiful makeup make her lately. Candice blossomed.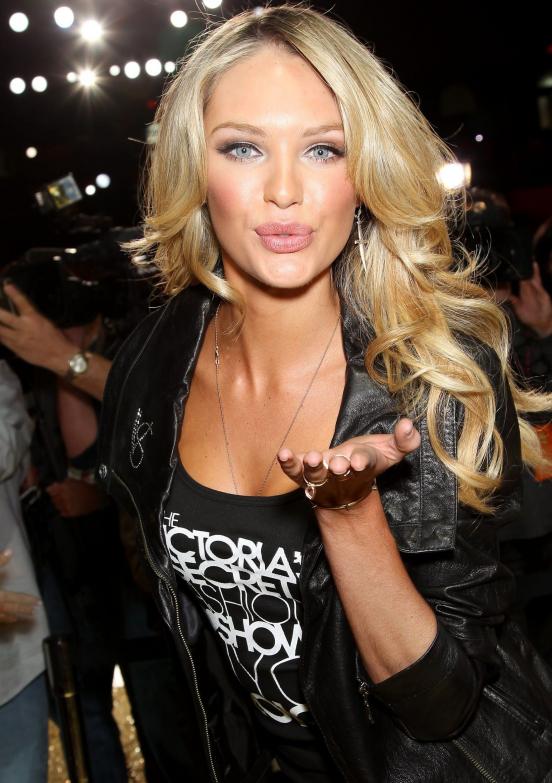 2. Again favorite makeup artists Candace - arrows, did the trick. In Birthday Candice looked wonderful! Young and full of life celebrated the beauty bezdik week ago. In the make-up is dominated by shades of pink that make Candice is not fatal beauty and gentle Nabokov's Lolita. I like this make-up, but for some reason on the lips no gloss or lipstick? The question is what is called in the backfill. And why do not do anything with the eyebrows? They have almost overgrown with moss ...
3. Here's a makeup sometimes impose models. Well, even in this guise Diavolski Candice good. Eyes unreal beauty!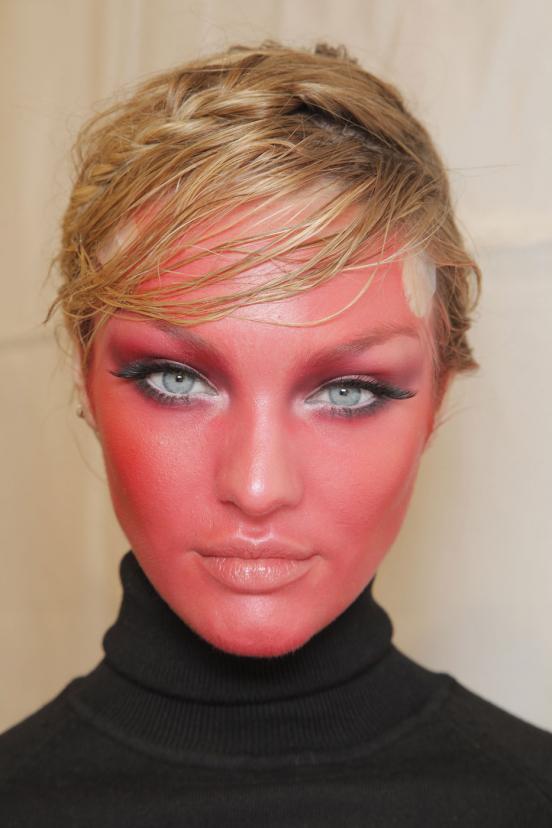 4. I do not know about you, but to me this picture pomereshilsya Andrej Pejic, though he is not ... Candice Swanepoel Makeup made from sweet ocharovashka strict lady, but the truth of this age, she did not add. Golden tones in the make-up and clothes I like, but how to make those responsible for the edge of the model, to pluck them, I do not know. If I could have given shape pokrasivshe for decency ...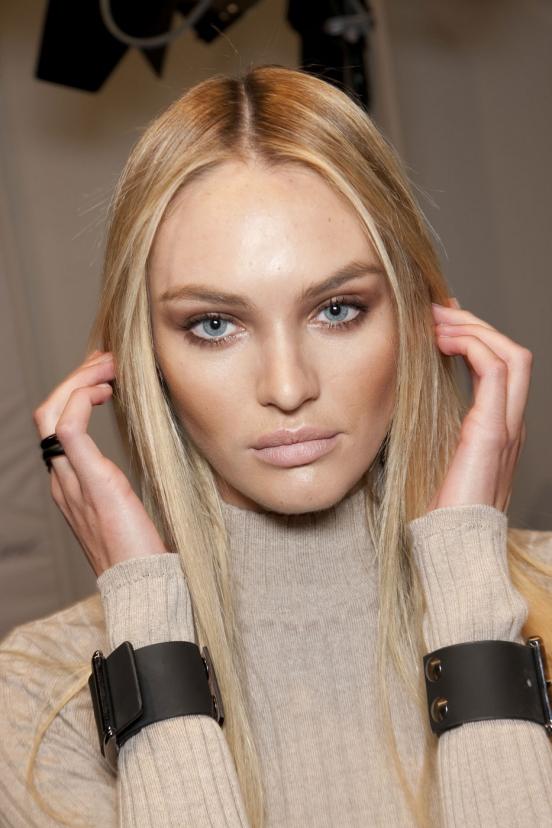 5. naturel.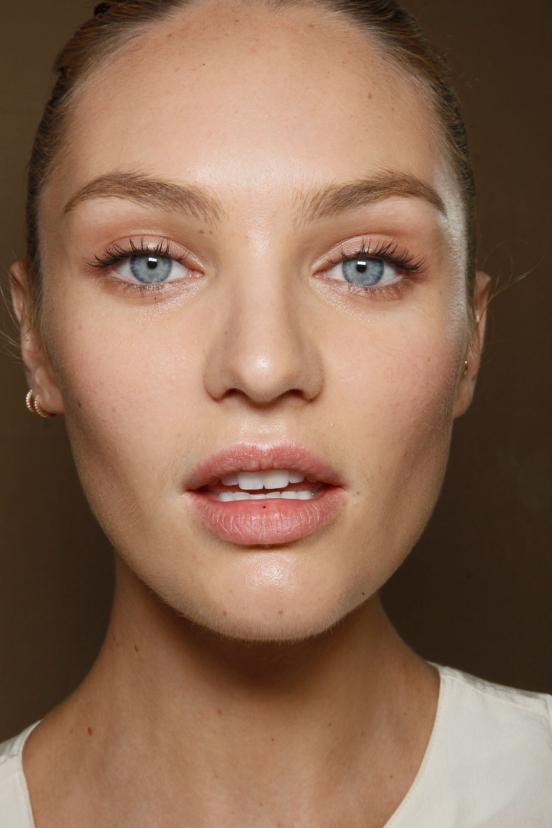 6. Candice often confused with Rosie Huntington-Whiteley. Maybe they stepsisters, eh? In this photo Candice really like the Rosie Rosie or vice versa is similar to Candice. In any case, Candice looks nicer, but Rosie attractive. Makeup on the photo looks at Candice simply delicious! And I will not even find fault with the shadows that are smeared up to the eyebrows, I like everything. Candice goes very bright red lipstick.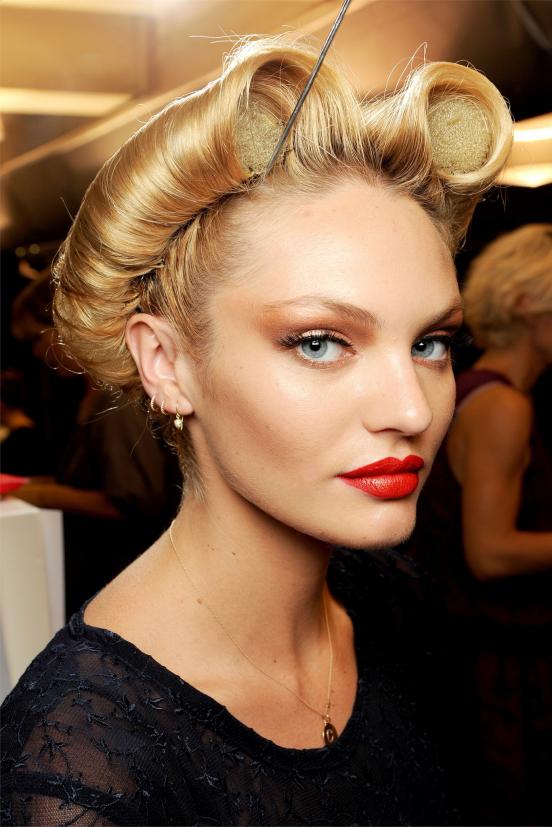 7. Another variation of make-up for the podium. Not well at times make such nonsense on the faces of the models that will not look without laughing.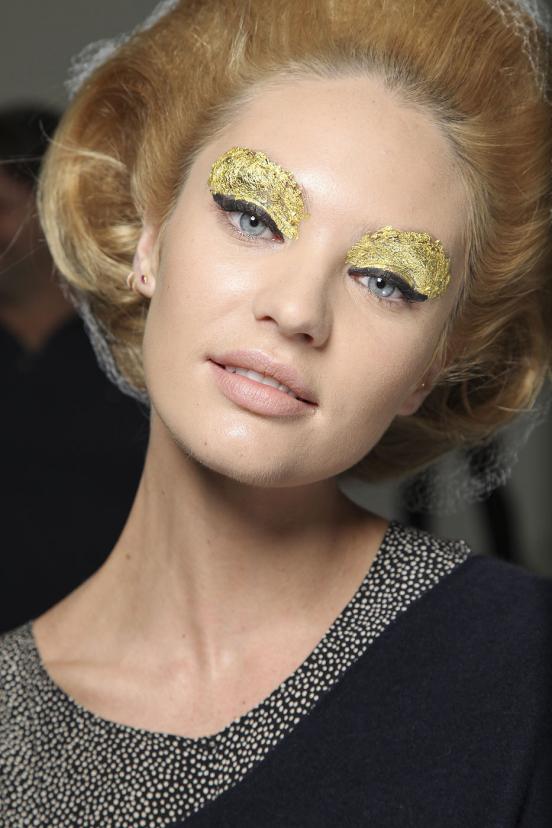 8. Is the film "I - a legend", it's time to shoot the film "I - mole" with Candice in the title role. Horror-awful. Shadows and true colors such as a calf in moths. Brought here the other day a few, now they just hate! One plus - lips Candice very beautiful, without gialuronok.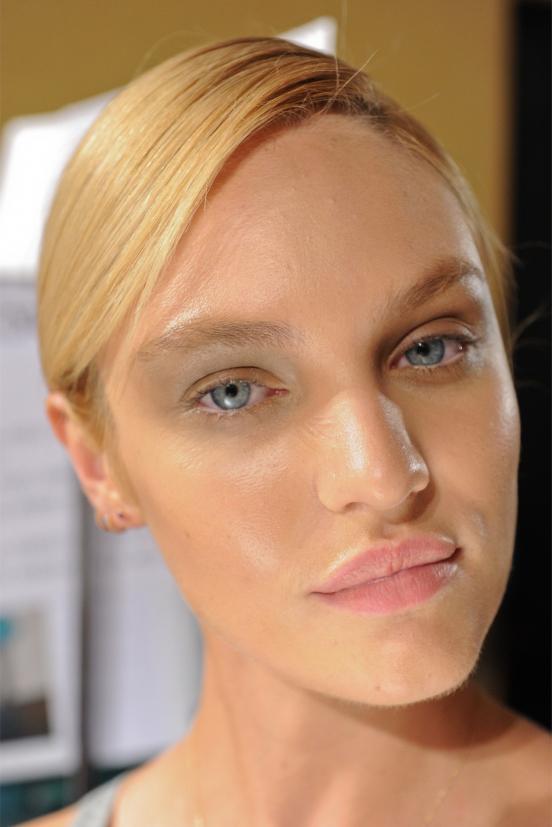 9. retro diva! Always, always believe, Candice I associate with a nice little sweet girl, but then she just gorgeous woman. Here it is - the power of makeup! Beautiful sensual red lips + eyes languishing framed arrows = good.
10. Here girlfriends veselushka. Well, who is cooler?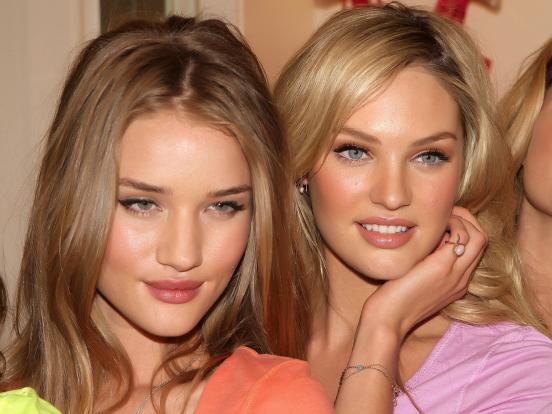 11. All at the Games! The figure Candice just prohibitively beautiful, I'd like to match it ... But about makeup. Ubiquitous arrows certainly fine, but why always forget about the lips ??? Give Candice shine in hands, be people!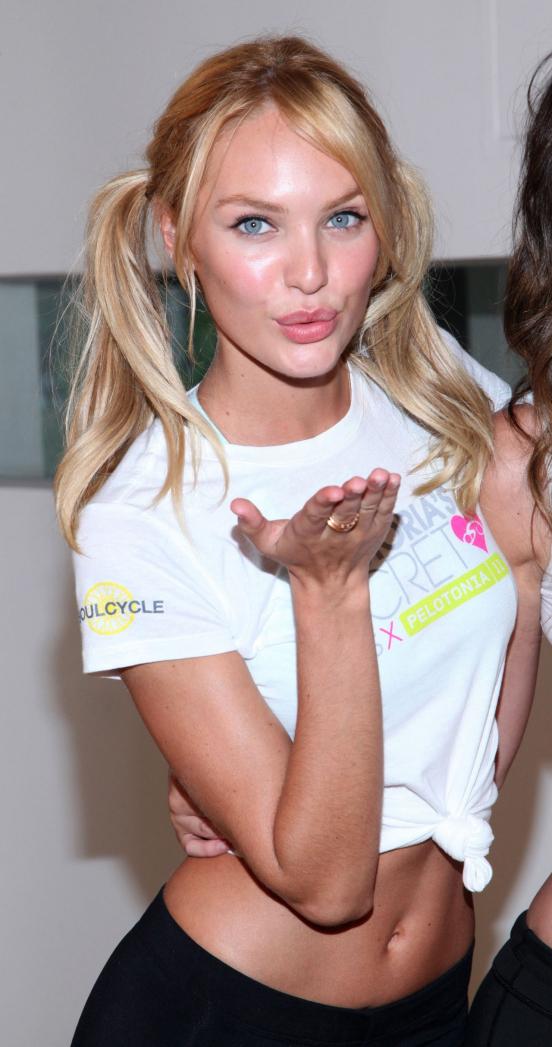 12. Gold, you're my golden ©. Light make-up - a great summer version (requires the summer!)))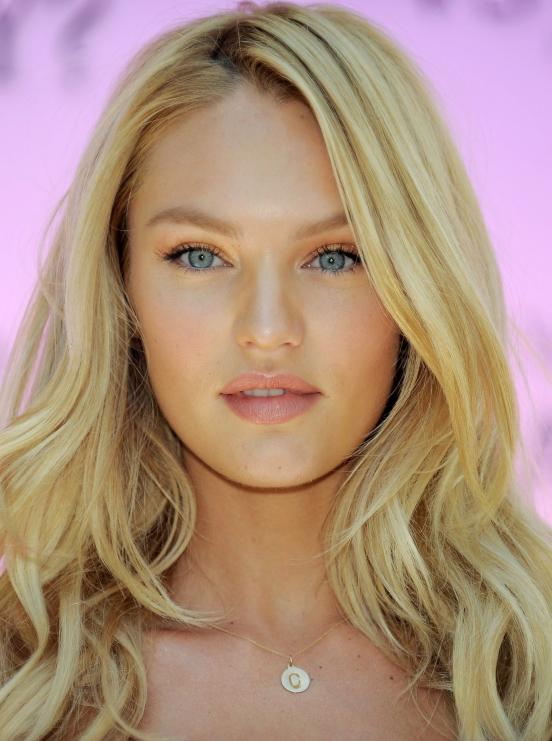 13. "Oh, what her enormous eyes!" - I admire, and I think that kind of crap all the rest? If you want, you can take this Smoky ice on a note, very much it is beautiful.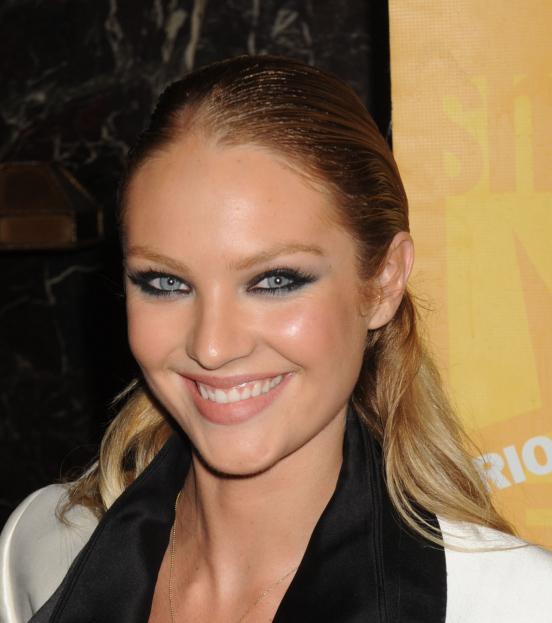 14. I'm tired of admiring Candice, but this picture is simply the best makeup. Best of the best. I will try to somehow make exactly the same, you only need to buy a liquid liner, but I still pencil, pencil yes. After all, it is more convenient to do eyeliner arrow, is not it? Make-up is perfect, and some styling ... Candice Walk through the streets of Russia in this way, all the guys neck folded.
15. The figure of Madame Tussauds? But no, it's a real live Candice. Make-up is very similar to the previous one, again elegant arrows take everything for themselves. Golden shade, by the way, perfectly in tune with them. Haircut does not like it, but everything fits Swanepoel, such a person is.
16. One can not believe that the model is native to Africa, but it is. Beautiful girl.
17. What did not see on the fashion catwalks. Thank God, this South African can not tolerate such a make-up in my life ...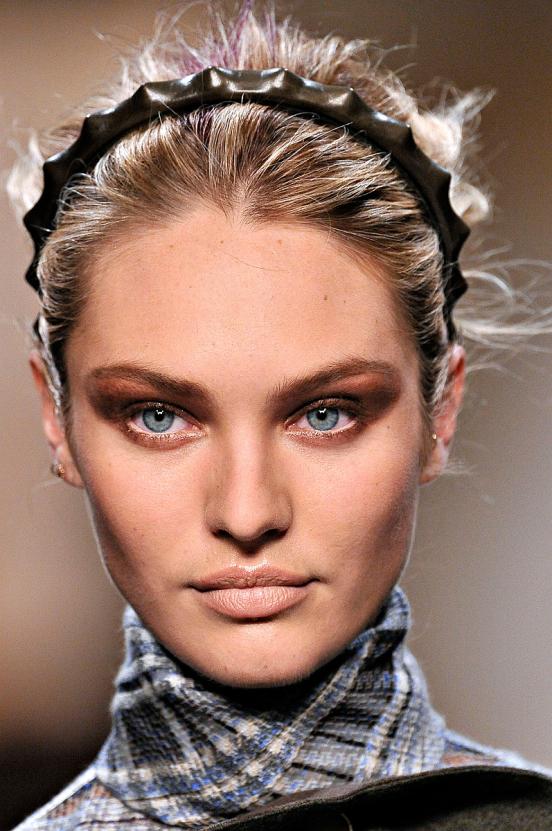 18. Again naturel. It seems she immediately younger than today. Facial features are correct, although it is now more models minuses than pluses.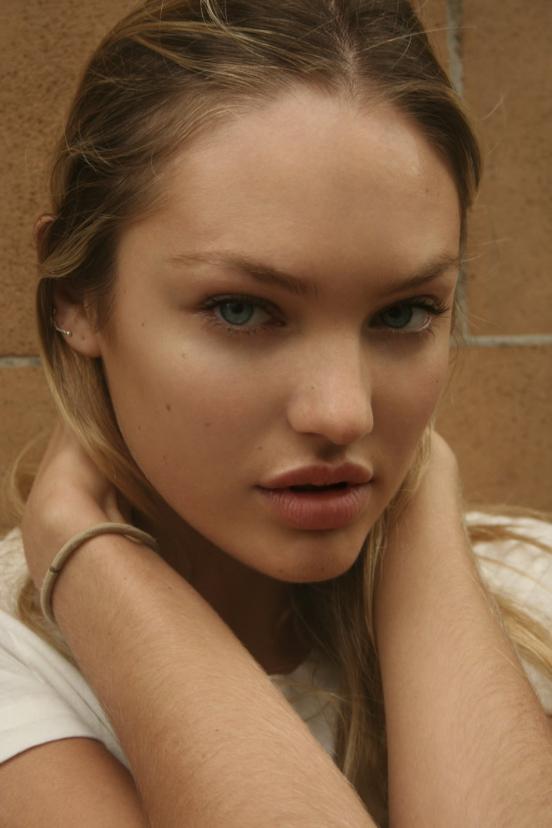 19. Always wanted to be a blonde to make up that's so bright lips and look at 100, but I'm not blonde, but sorry. It seems to me that brunettes red lipstick does not look as beautiful as on-haired girl.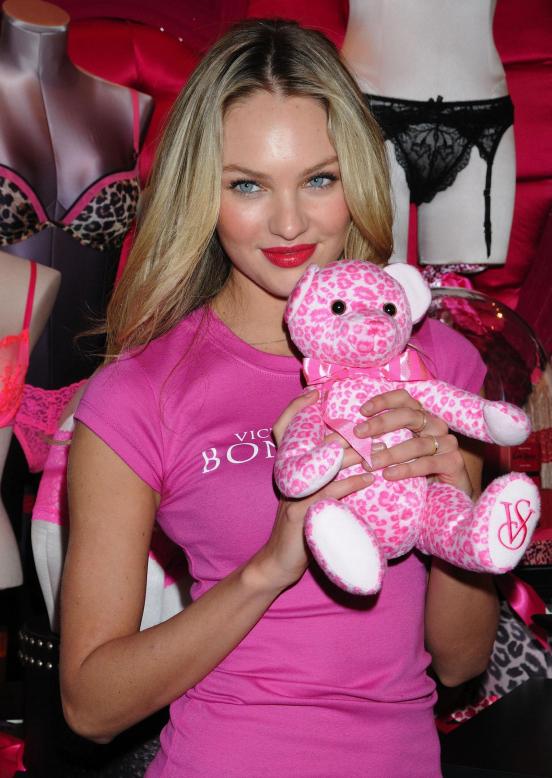 20. By the way, Candice natural brown hair.