In June this year, Boy George, lead singer of the once popular pop band Culture Club, turned 50. And though he was not so popular, and the group is no longer stands, Fight vigorous, full of energy and has recently released his new album with their opuses as di -dzheya.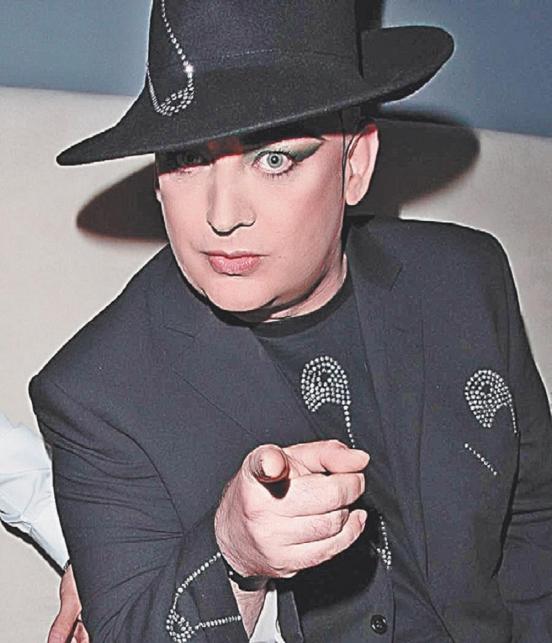 Even as a child, George O`Daud distinguished himself as an extraordinary personality: at school he preferred art and music, dressed brightly and extravagant. At age 15, he was expelled from school and the boy had a ball. Then he realized that he did not like everything - Boy attracted to men. Thanks to his friend Marilyn Fight began attending night party, where he noticed a music producer McLaren and invited him to the vacant seat backing vocalist in the group Bow Wow Wow. In 1981 he founded the group Combat, which changed several names, eventually becoming the Culture Club after entering the final composition. Glorified group song «Do you really want to hurt me».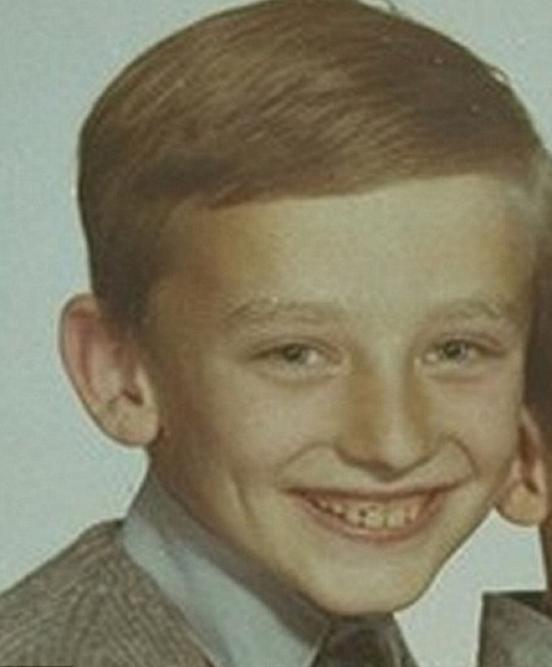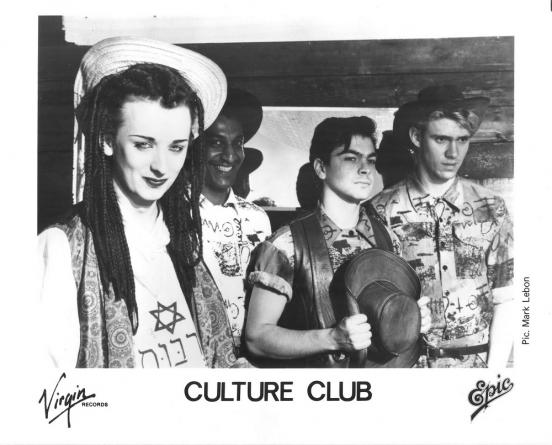 The children were on a par with the popularity of Michael Jackson. The fight got what he wanted. About this fame, he never dreamed of. Right and left he gave candid interviews, one of which confessed to his affair with drummer Jon Moss.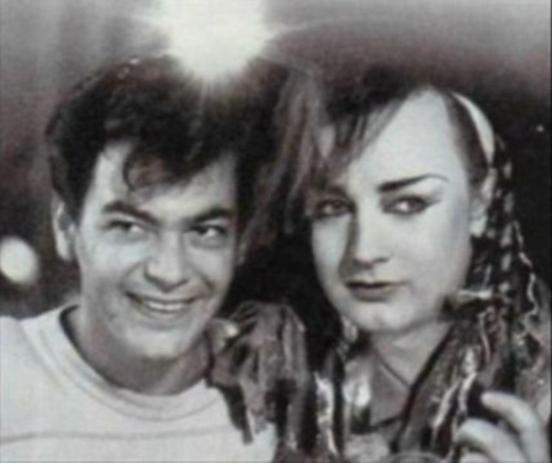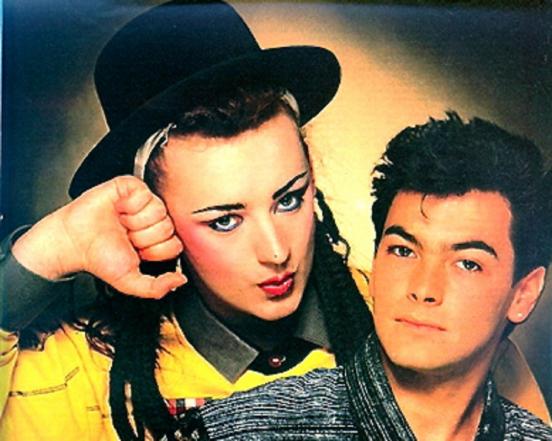 Moss, in turn, denied everything and talked about his bisexuality. The break with Boehm was due to the endless Moss relations with women. At the same time Boy "began to play" with smelling drug, and soon the whole world knew about his passion. He started having health problems, besides all the prints and the ubiquitous reporters tried to catch him on drugs and reaffirm terrible sluhi.Chtoby avoid unnecessary gossip bout with his new lover left London to India, where physically and spiritually cleansed, He became a vegetarian, and even wrote a hymn to Krishna. Upon arrival in London Boy became a philosopher and Buddhist. Later, he made peace with Johnny Moss and together they recorded a new album, Jesus loves you, the lyrics of which were full of freedom.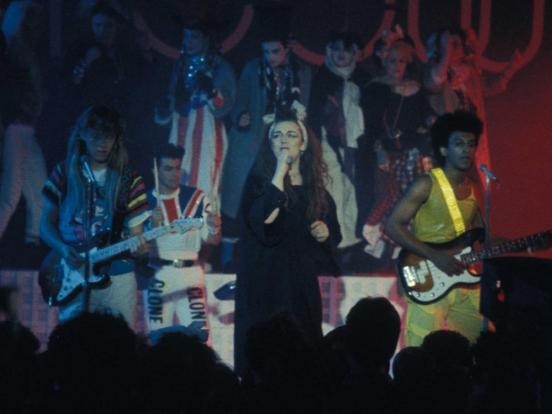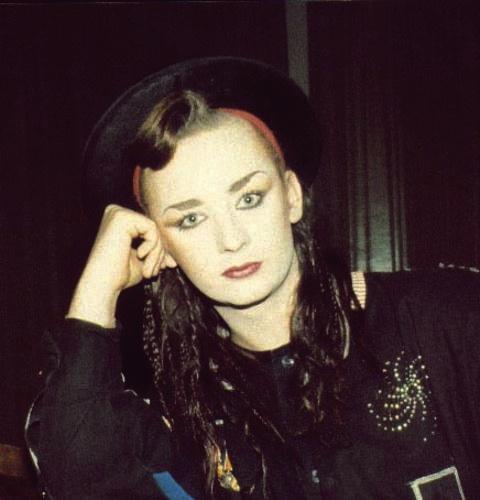 The fight took up DJing and he liked it, because he enjoyed the money and at the same time. In 1995 he wrote his first book, Take it like a man, which has become very popular because of its frankness and humor.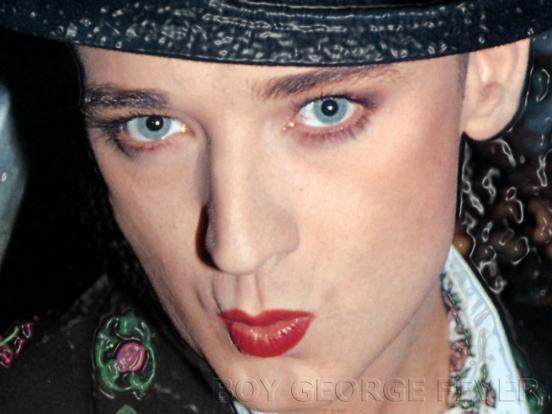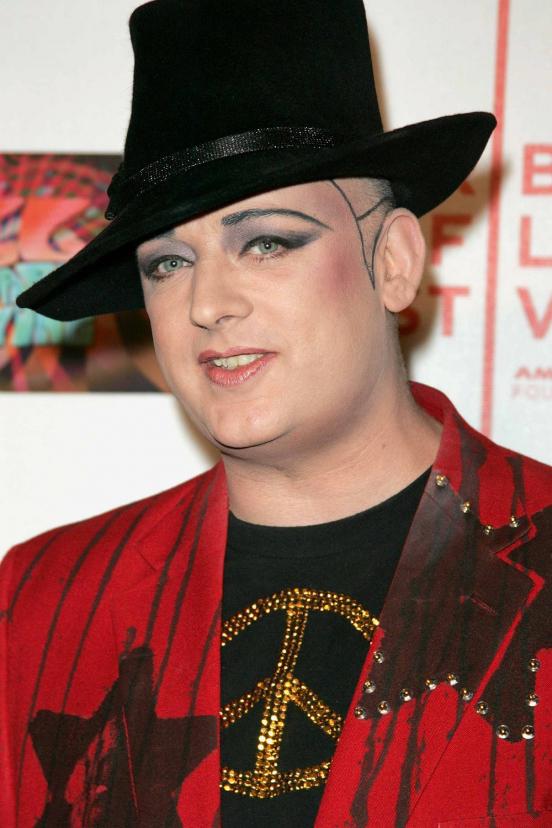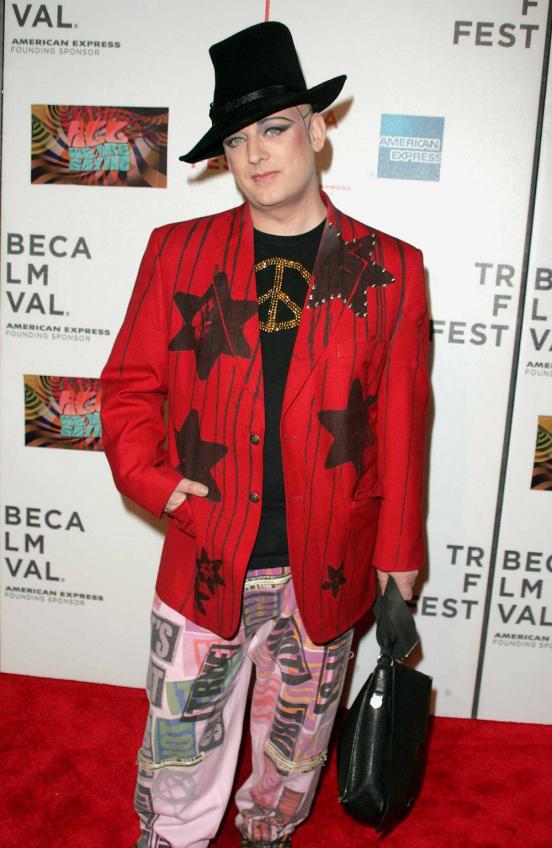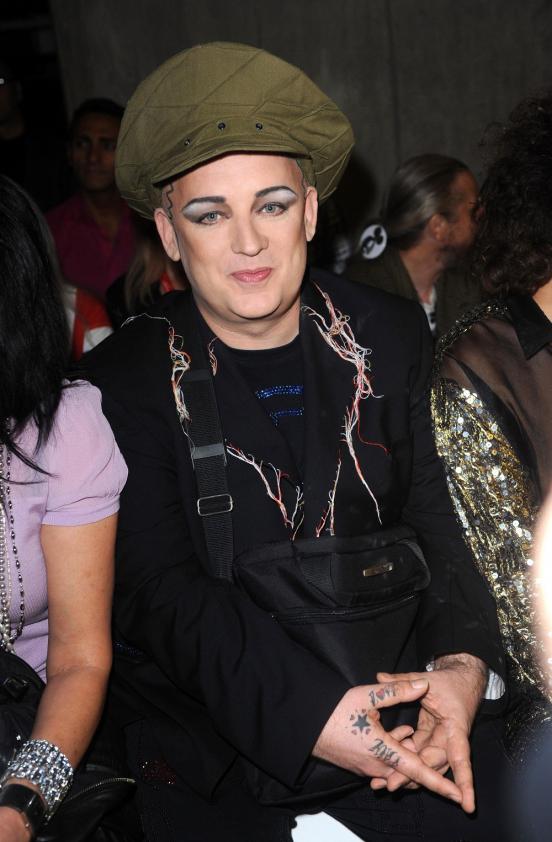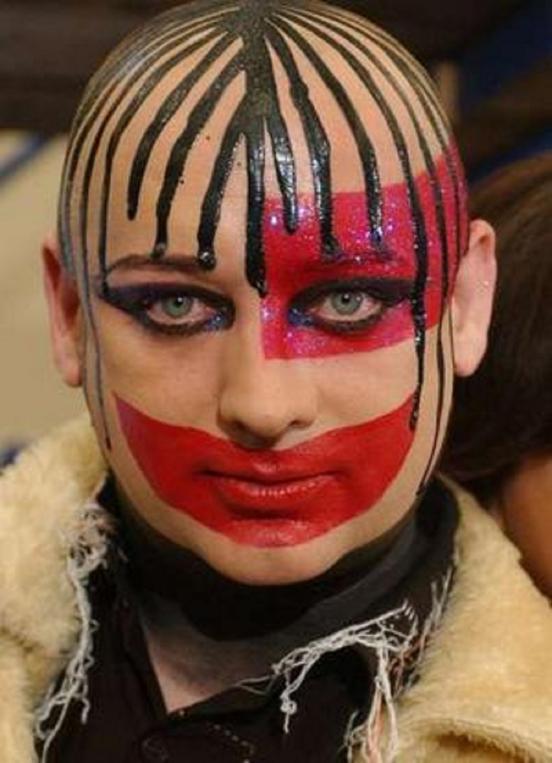 In 1998, the band Culture Club reunited and to the delight of their fans 3 months touring across the United States. Now a group of calm, but the frontman is working tirelessly.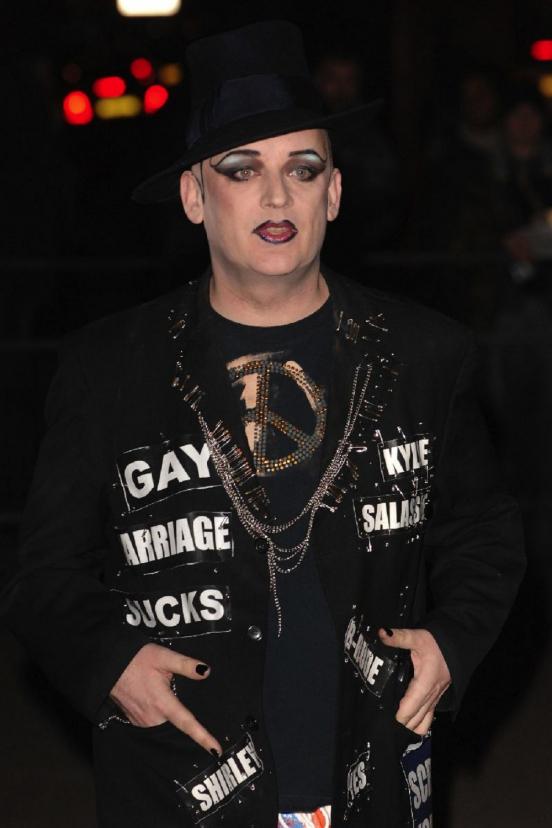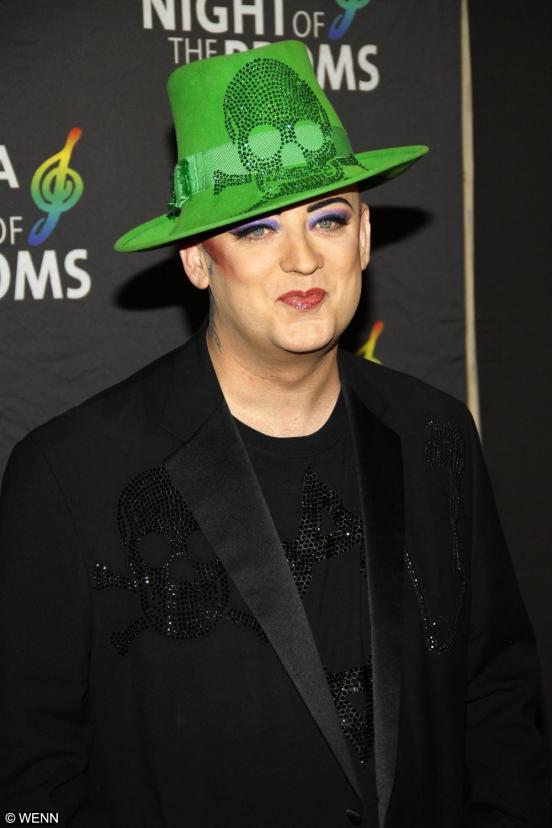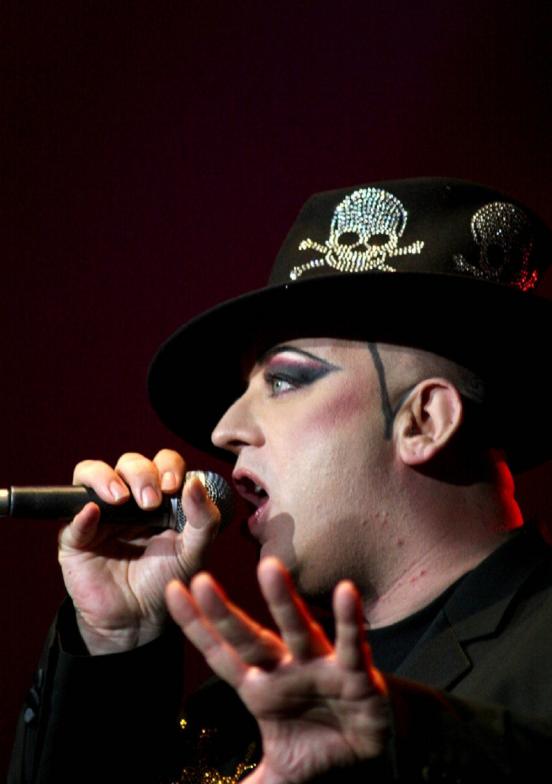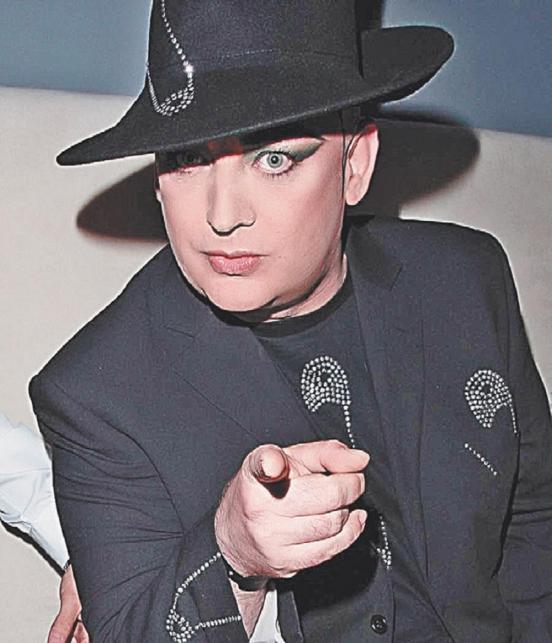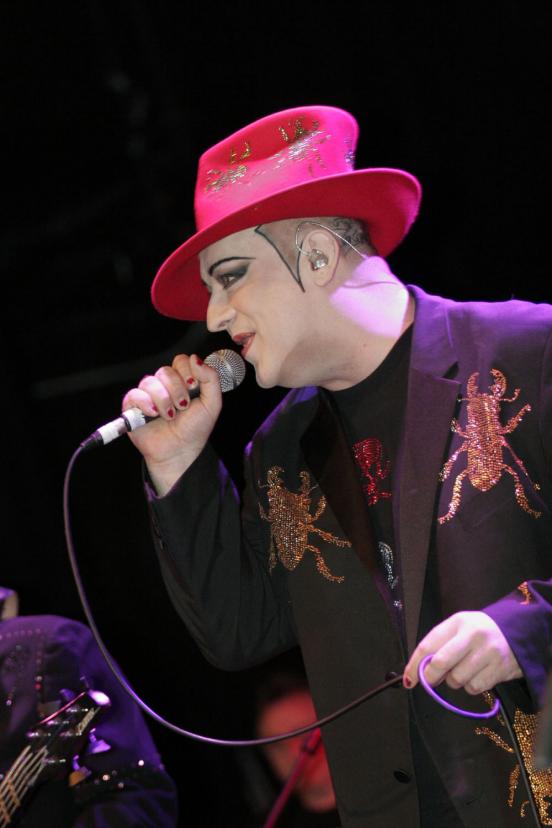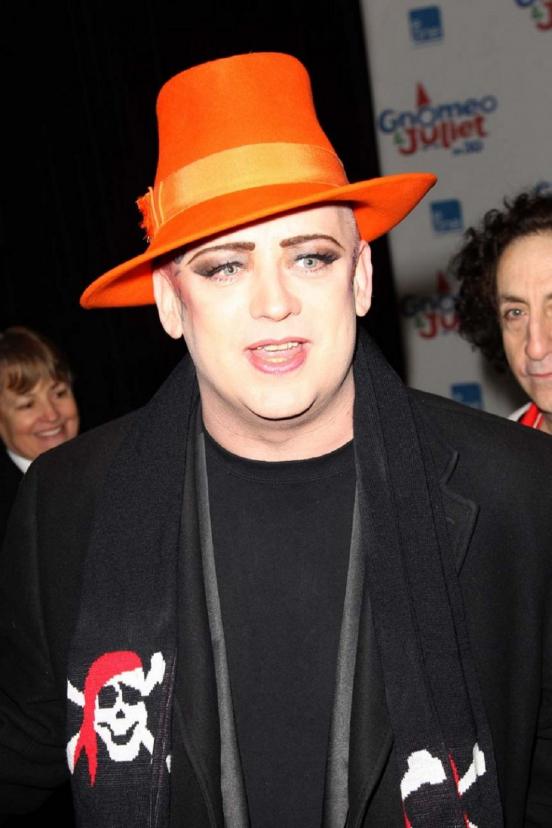 In April 2007, Boy George was charged with false imprisonment of a young guy (on call, by the way), he handcuffed, and was serving a prison sentence of 15 months. Coming out, Boy admitted that there he insulted and humiliated, and he's glad to be back on the loose. Who Fight continues to work as a DJ, often gives interviews on television and live a full life ... without drugs!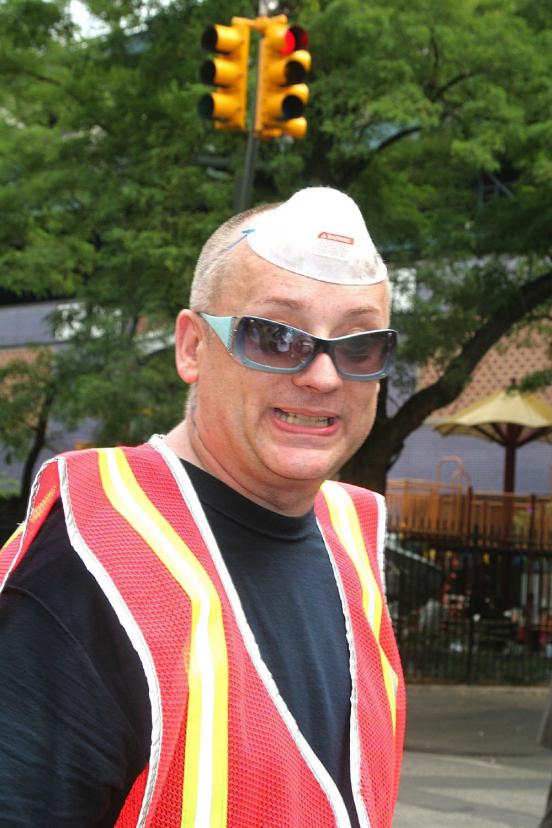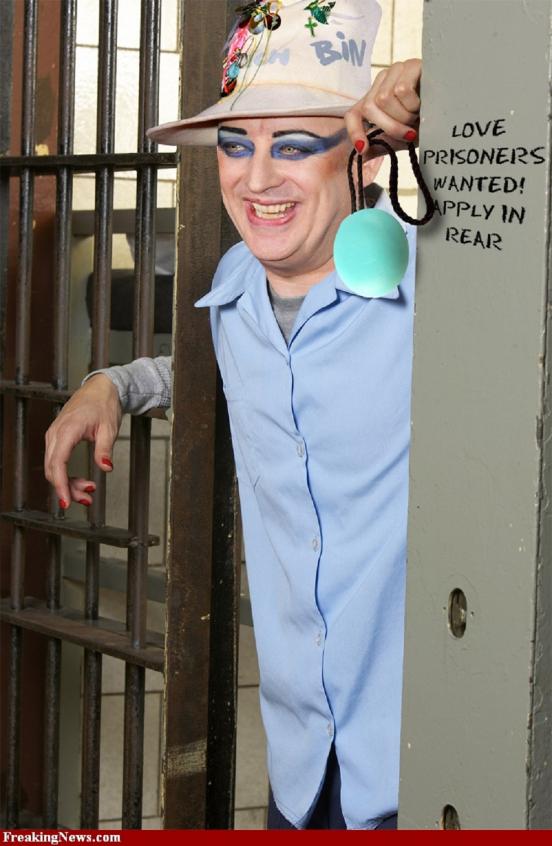 As you probably have noticed, Boy George loves hats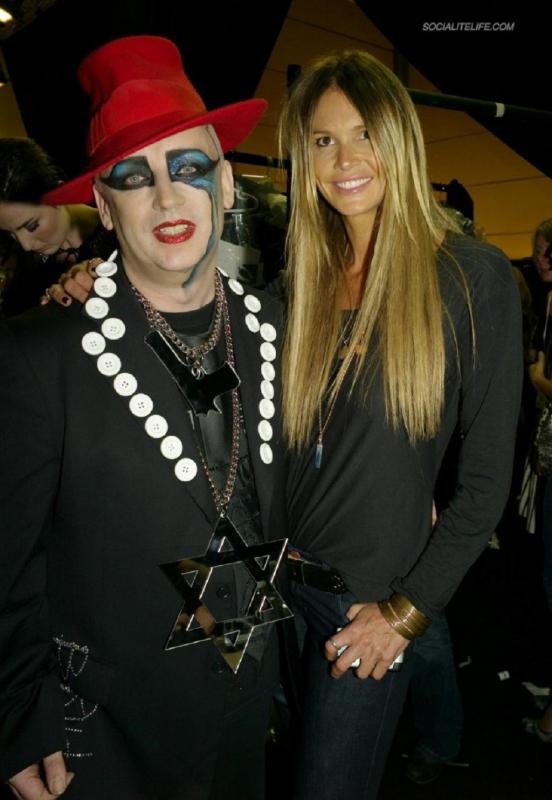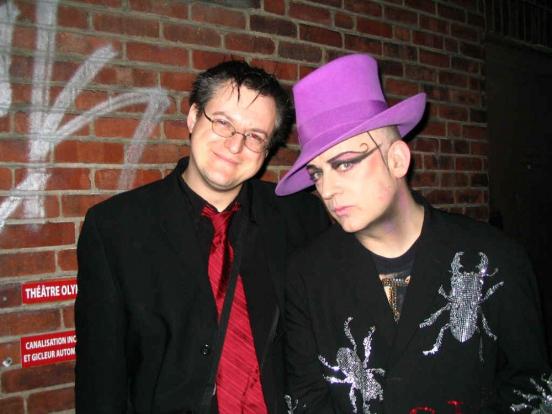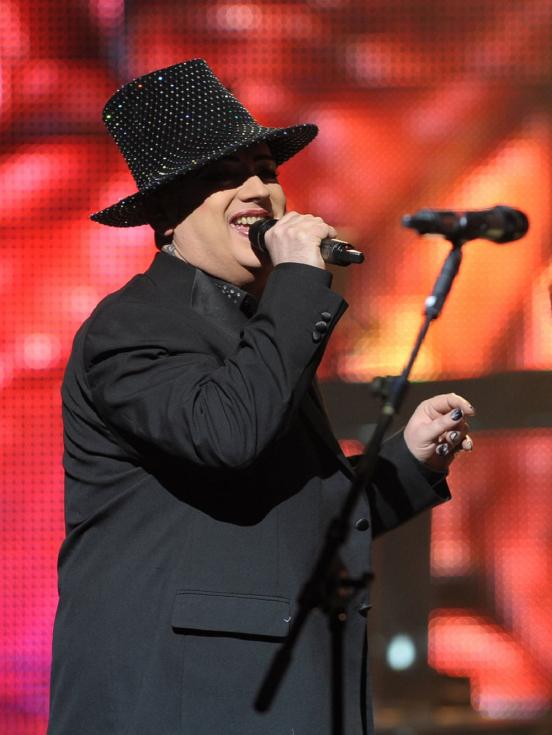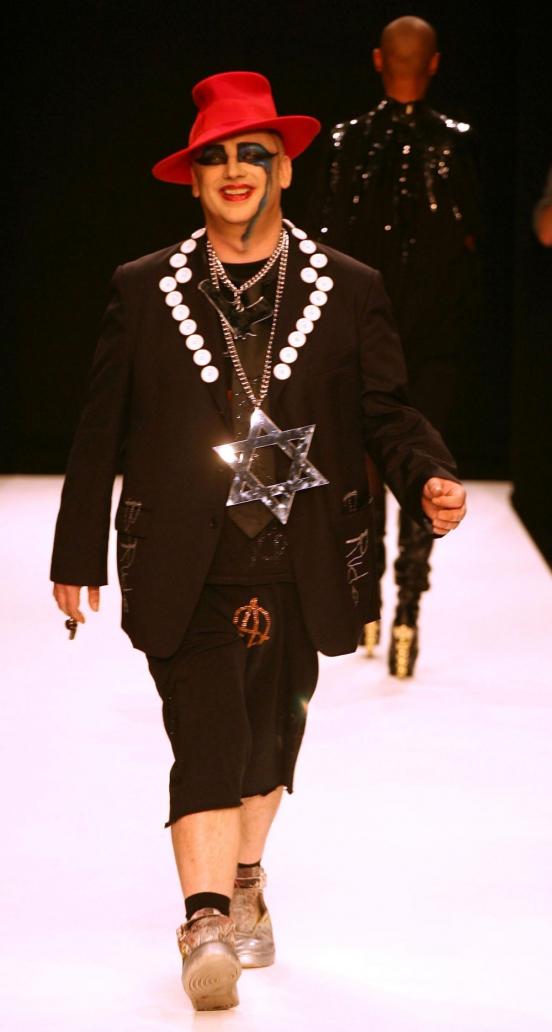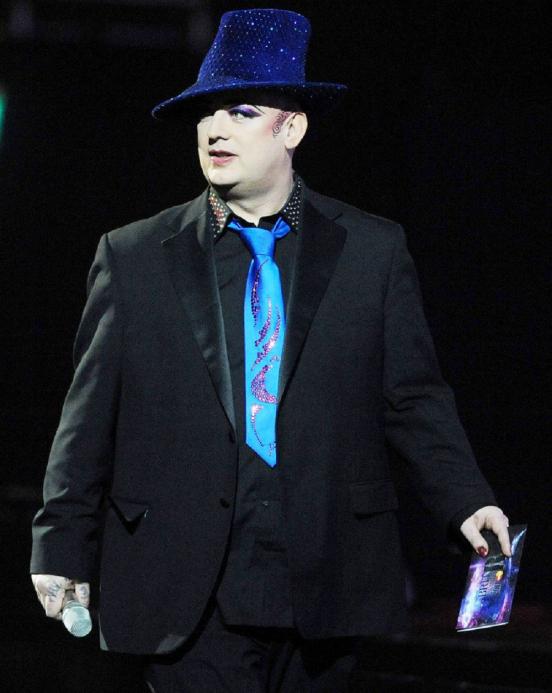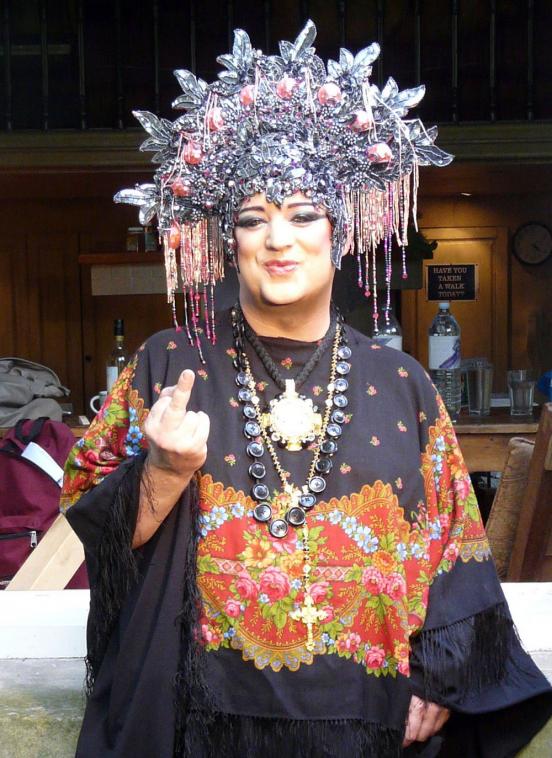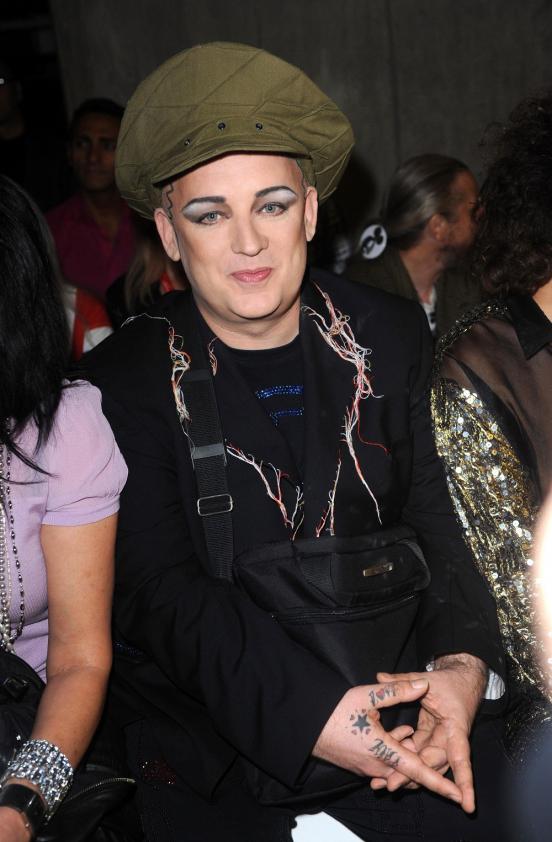 And that's what he looked like and looks like without all the surroundings and cosmetics. In my opinion, a very nice man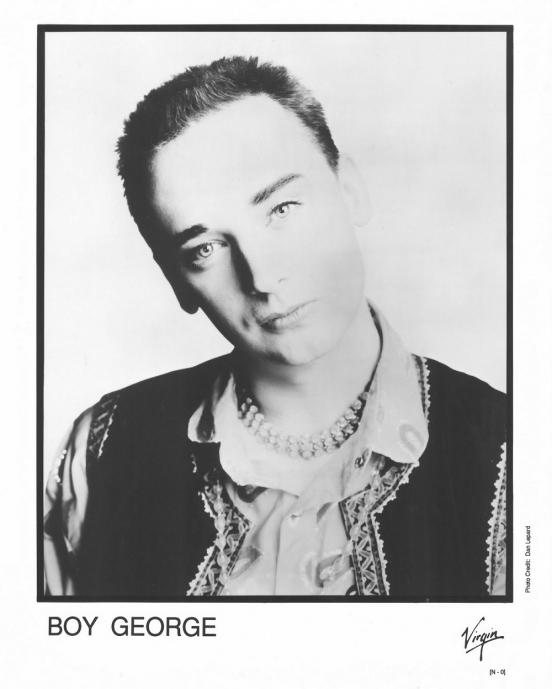 Here are a few photos from the early
If not for the hands, would think it was a woman))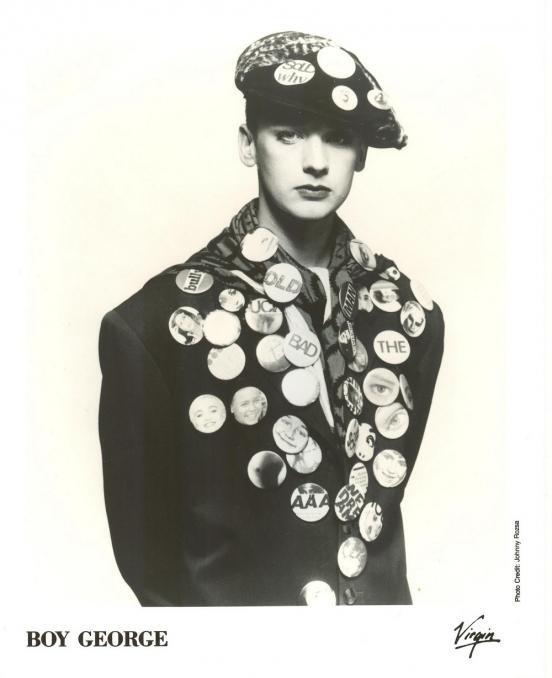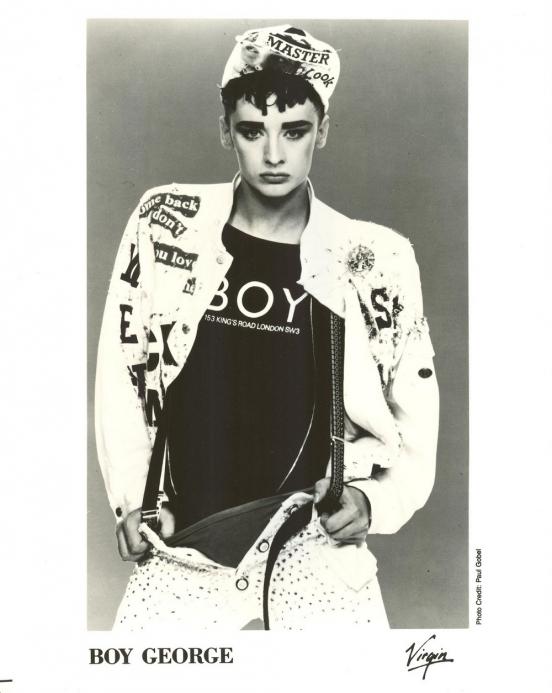 Something from our Sergei Penkin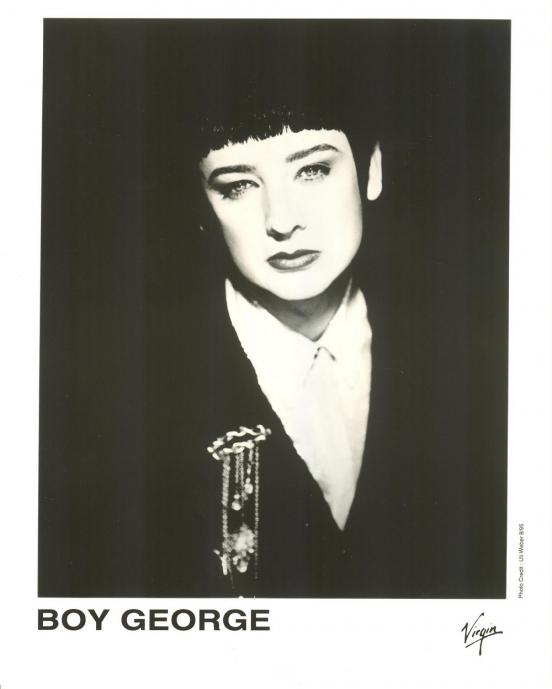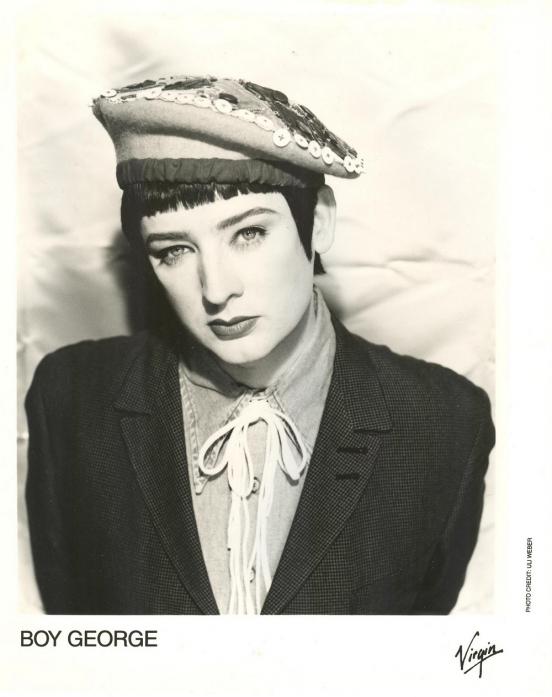 What you do not have Adam Lambert?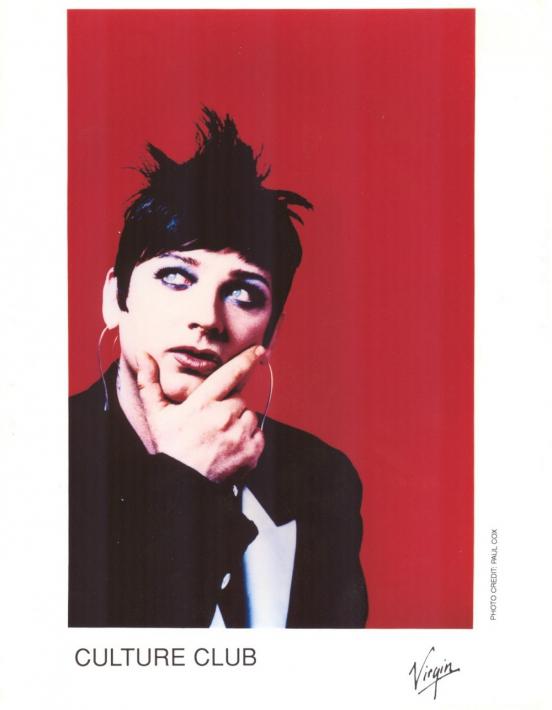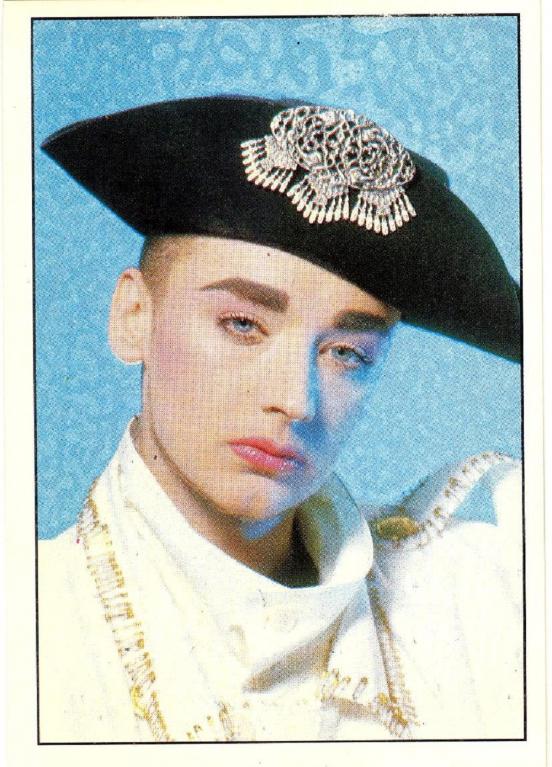 And finally, one of the most famous songs of Culture Club