Norman could not boast of any call themselves representatives of the generation of great Americans. Rodils in Johannesburg, already in 1939, and the photographer became only in 1969 ... In general, when he moved to New York and started taking pictures, he turned tridtsatnik, and hopes for success had very little ... However, Siff considered the greatest portraitist of celebrities of the last century, and his work for a fantastic buy for the money this type of work. I think it is now can not regret the choice made and abandoned quarry medical worker ... or regret (it's not my thing).
What I wanted to say something? A! So ... what I love Siff, so it's a striking depth of his work. In general, the impression that he sees these people almost through ... But let's have order ... for tsiferki ...)
1. Steve Jobs. Still alive, as always thoughtful and surprisingly interesting. Perhaps it is - the only normal analogue photography, where the late Steve in their black trousers ...) Personally, I love it!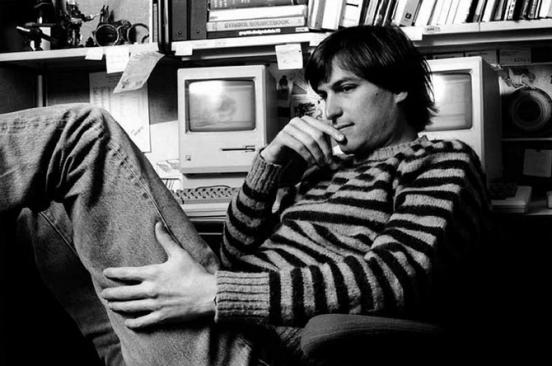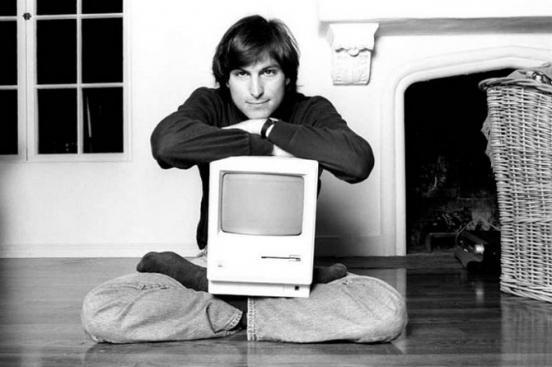 2. The group "Kiss» ...
Damn ... that I have always pinned names like «KISS». But I know that all of this - the abbreviation, and in fact there is something to do with Satanism in the title, and still every time touches ... Nothing unexpected from their photos did not work ... they are always shocking, daubed and otglamurennye to toe. Well done guys! Hold the bar in general ...)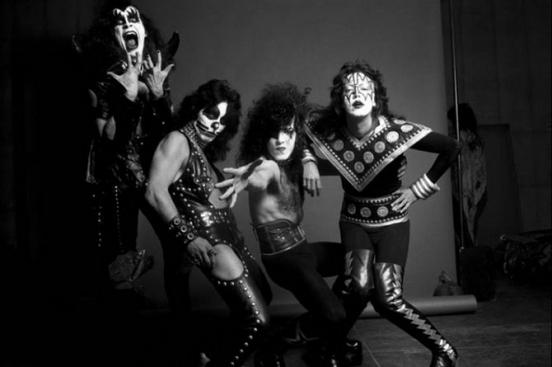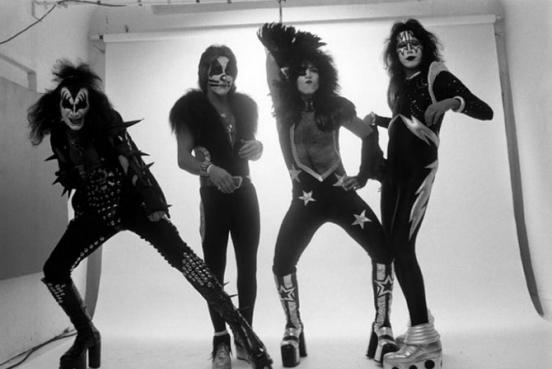 3. John Travolta
Wow what lapulechka !!! Well, look at this ... obalduya this beer, curls, tum, oblyapannuyu beacons and satisfied bulging little eyes! Truth is beautiful? The second photo identity Nitsche so ... but first - a masterpiece!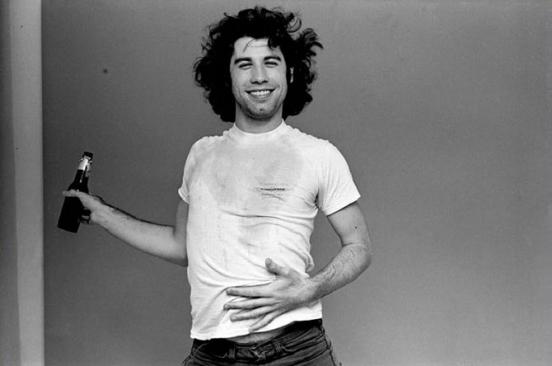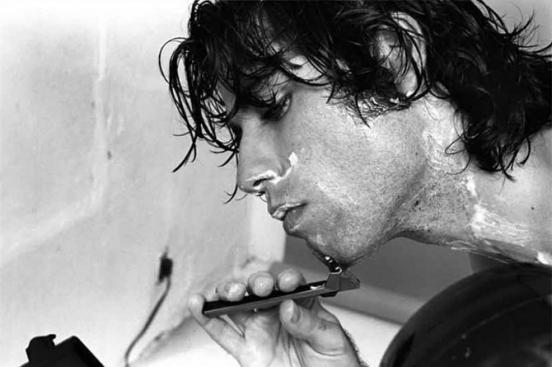 4. "The Jacksons Five»
And I almost forgot that Michael was a little black ... You know, I always felt that he did not deserve all these problems. Well, some of it a pedophile because he himself was practically a child all my life ... It is a pity that the fate of so rudely breaks creative person.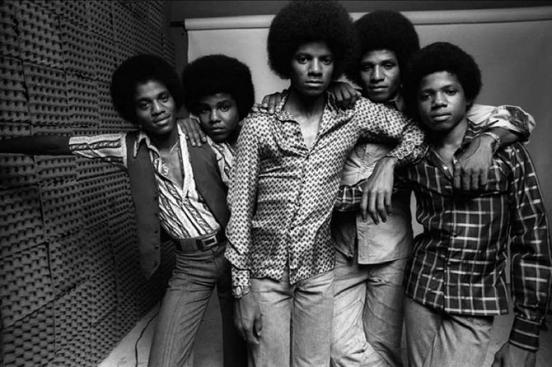 5. Ray Charles
How can you not know this sparkling jaw? I read somewhere that his smile was named the most recognizable phenomenon of the century. Opensource projects, eh ... because of him, I passionately loved jazz, and even now in columns plays Attomik Fayerbolls. There is a very good quote: "Bad people do not smile" ... forgotten where it came from.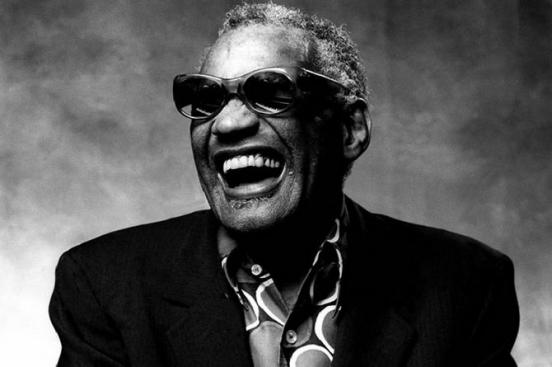 6. Blondie
No, she was always scared and depressed right now ... That ... is on the bench with a terrible depressive mine ... just like Cobain ... I like the play of light and contrast in this picture ... very well.)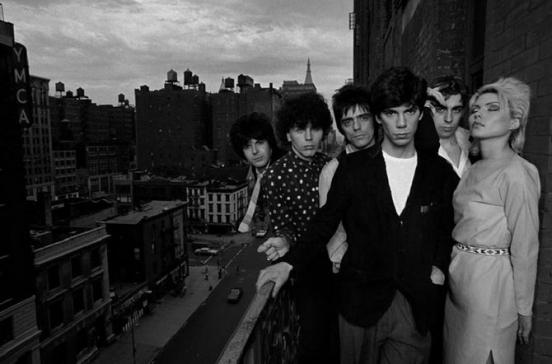 7. Aerosmith
Lo! Someone caught Steven Tyler with your mouth closed! Do not ... Girls, I'm kidding ... But I liked kompanirovka people because Steven has always stood out for its charisma, but here it is effaced, and you can see the other band members. In short, all beautiful and all dressed up ...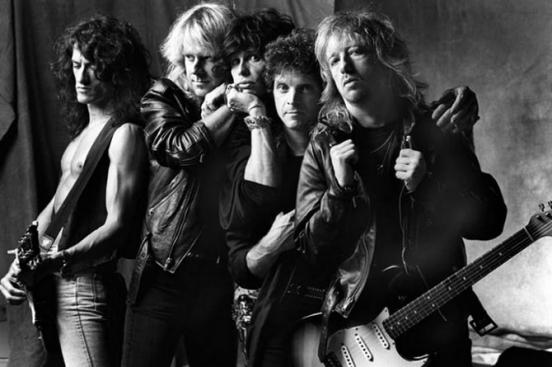 8. Rolling Stones
The first photo I would not know ... but it's still fun and it was. I really like Mick Jagger ... This is - a very vivid example of charismatic personality ... So charismatic that appearance here does not matter. I must admit that it is - a true genius of rock, which has already earned a huge monument in life.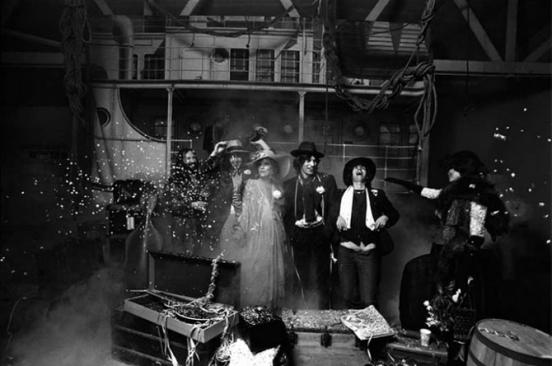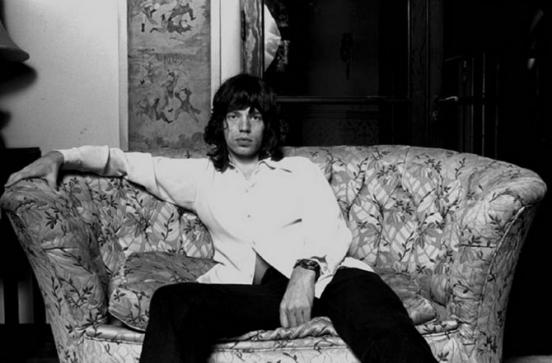 9. Frank Zappa
AH-AH-AH Frank! That's your hair with a washcloth and associated! ..)) That even kill me, but I never liked the chemistry on the peasant hairs ... me more smooth like)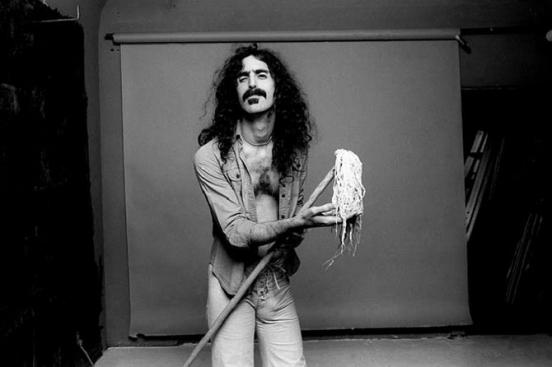 10. Cher and Gregg Allman
How I wish Olma, as so stupid drunk! Sher beautiful here, and indeed by the couple looked very good ... but no luck ... ah, not fate ...
11. Dennis Hopper
My "Easy Rider"! How do I love this artist! Probably more than he did, I only like Garry Oldman ... Anyone who has ever watched a movie with his participation will understand me ... in this man - the whole abyss of the universe with embedded galaxies! It is a pity that the eyes are closed ... I think a lot would have shown ...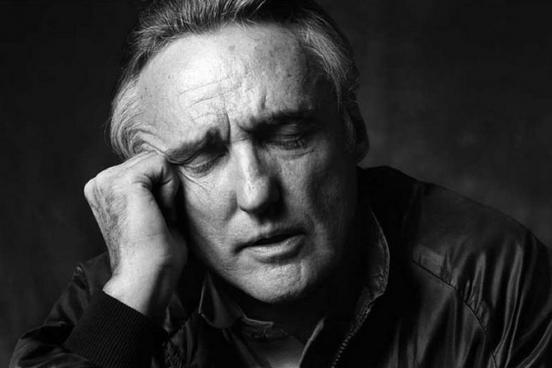 PiSi: Oh, how I hope you understand me ... Yes, I'm probably - a terrible romantic who loves old things and black and white photos ... Well, let them, because the love of such a law is not punishable)