Who: Jennifer Aniston
When: February 2011
Jennifer Aniston is not afraid of change! If we are to get a haircut - do not equate the ends and go directly to the "bob." Hair Jen become considerably shorter, but its charm has not diminished one iota!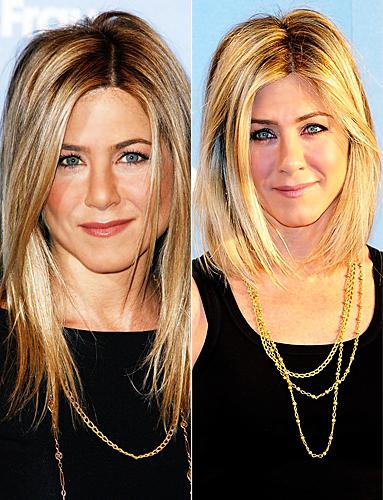 Who: Blake Lively
When: April 2011
Blake Lively in April last year, dyed in red color for the role in the film "Provincial". But as soon as the shooting ended (as it happened in June), the actress returned to the blond, but this time chose a shade darker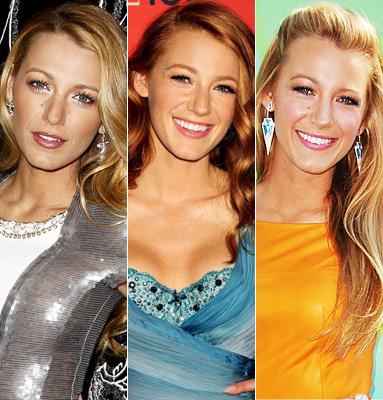 Who: Evan Rachel Wood
When: June 2011
Evan Rachel Wood in June killed fans of the radical change of image. Get used a long time, but in the end, many agreed that Evan is so. And I am very sorry for her hair ...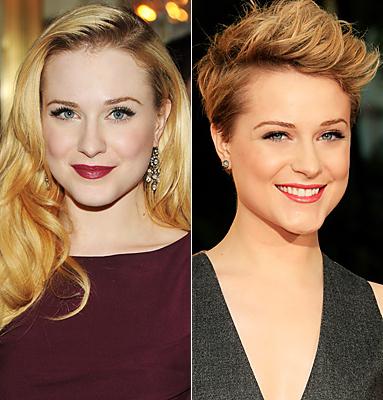 Who: Rose Byrne
When: September 2011
In Rose's patience was over, and she decided not to grow hair. Moreover, the neat squares no worse regrown "Bob»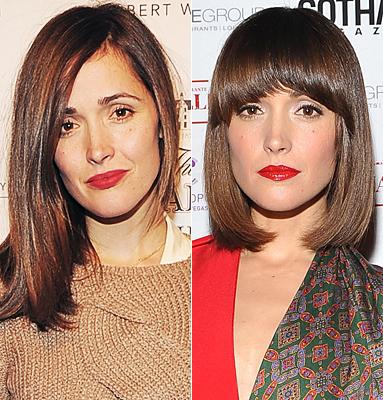 Who: Carrie Underwood
When: September 2011
Carrie did not experiment with the length (and thank God!) But just refreshed image of a bang. In my opinion, it should not have done. No bangs, she looked glamorous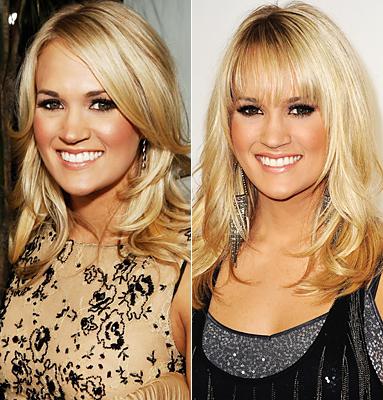 Who: Hilary Duff
When: March 2011
Both photo shows that the tips of the hair at the ends of Hill shout "Help!". I had to shave them, and not clarified. But what's done is done ...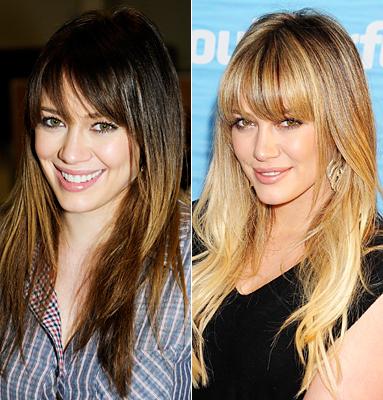 Who: Drew Barrymore
When: November 2011
There are two in one - and long parted, and the color changed. IMHO: in vain. Juicy red color did Drew younger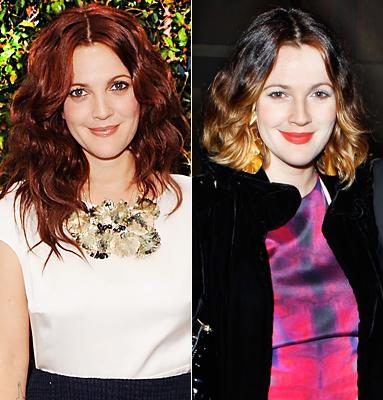 Who: Emma Stone
When June
Journey from red to blonde and back. Emma is beautiful not for fun, but for business: her character in "Spider-Man", Gwen Stacy - classic blonde. I absolutely do not like this way, well done, I come back to your color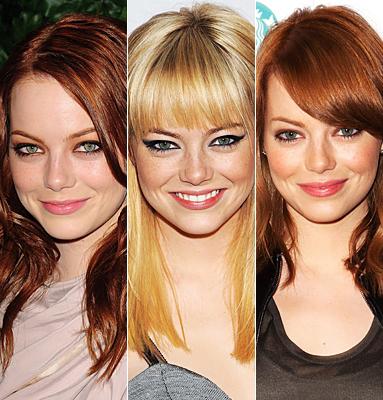 Who: Scarlett Johansson
When: April 2011
The same situation - Scarlett dyed for the role of Black Widow in "The Avengers." For short hair this color looks like something is not ice ...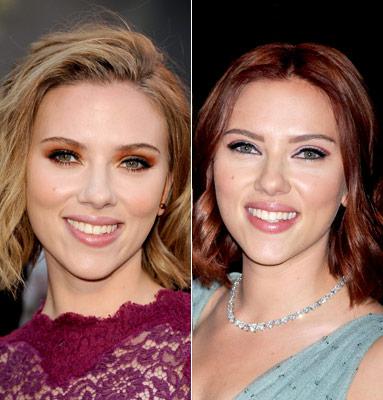 Who: Jessica Alba
When: the whole pregnancy
It is said that during pregnancy the hair is growing very fast. Jessica is proved. Although short-haired she was cutie, romantic curls are her more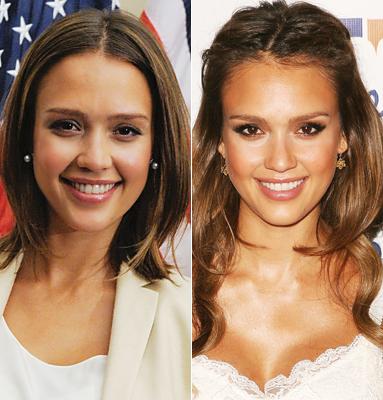 Who: Katherine Heigl
When: March 2011
In recent years, Kathryn hair getting shorter. What's the next step will be - «hedgehog»?