Shannen Doherty screen life can be divided into two periods: the first - the TV series "Beverly Hills, 90210" and the second - the series "Charmed." And in fact, and in another project she looked fit, important and striking character, but because of disagreements with the creators and fellow actors Doherty had to leave both of these series, which subsequently became considered profitable, and even the popular cult. Does it have a complex character? They say that, yes, and there is not need to go far, you can simply look at the number of marriages - 3 times the actress has been married twice and failed. She had no children. Now the 41-year-old actress continues to storm the TV, but not acting in serials, and releasing his own show, "says Shannen", where she has already shown excerpts from the wedding and intends to show his private life with her husband. The idea for the PR is good, but remembering Jessica Simpson and Nick Lachey, Kim Kardashian and Kris Humphries and other couples do not think it is to happen to the good, but you never know ...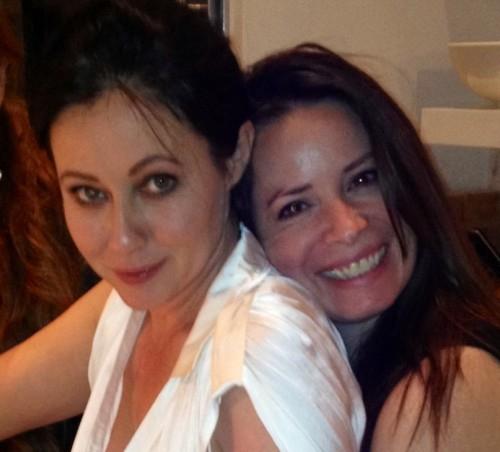 In any case, I will not watch this show, even if it will translate into Russian, because Shannen want to remember the very witch Prue. Still, as a child loved this show, and spoil the impression of the actress not eager (you never know what it is "real"). But on the photo it seems that it naidobreyshey hearted man and a very underrated actress, whose only two really stand the role.
Childhood and adolescence Shannen: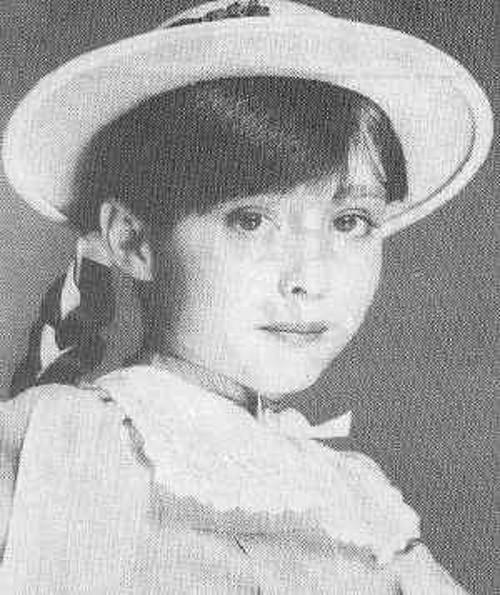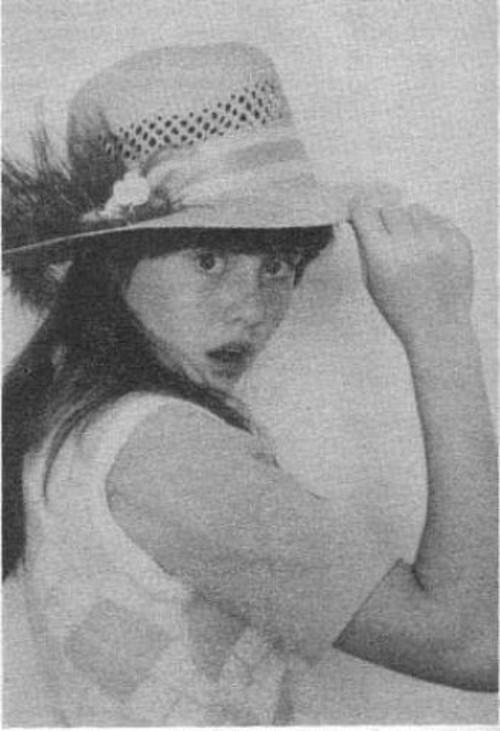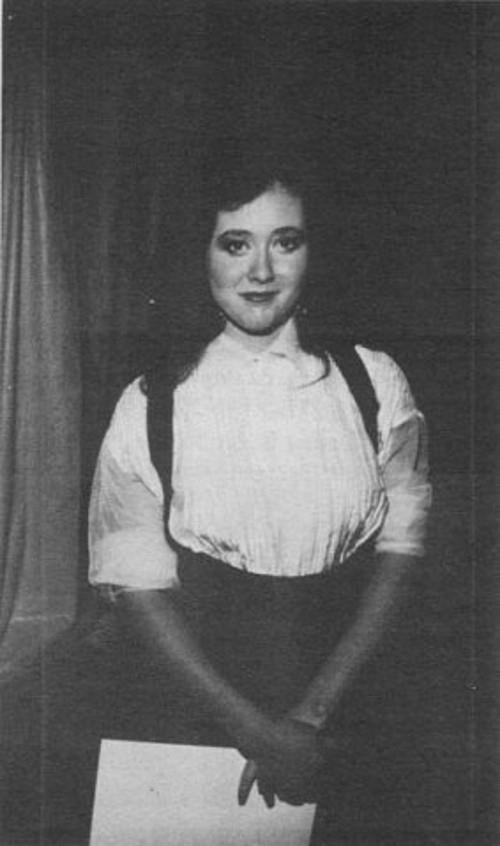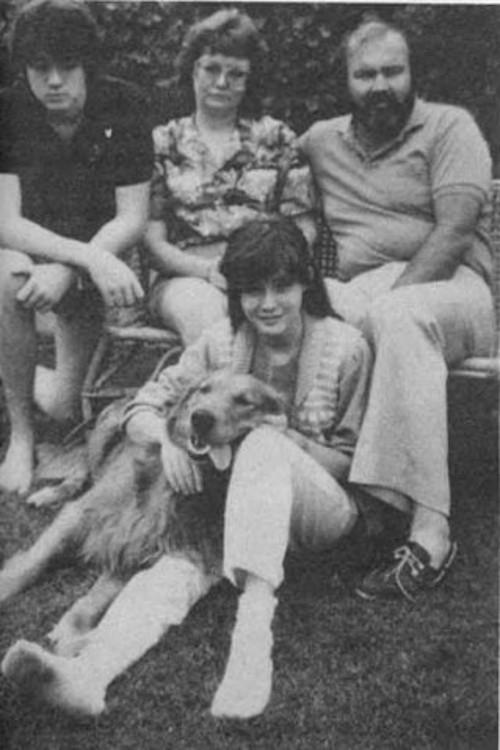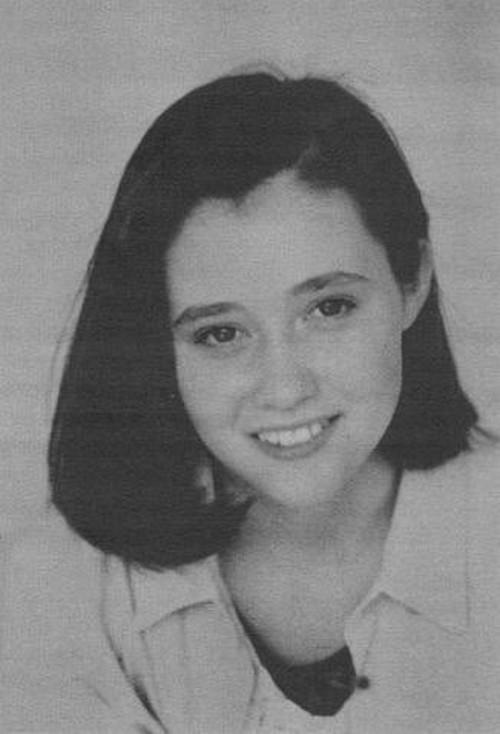 Shannen Doherty and Chris Jacobs - correspondent Entertainment Tonight: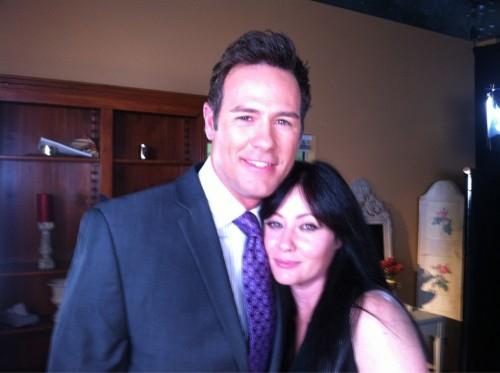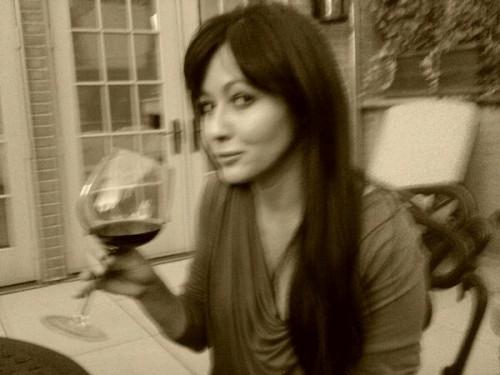 Sometimes the stars and go to mak ...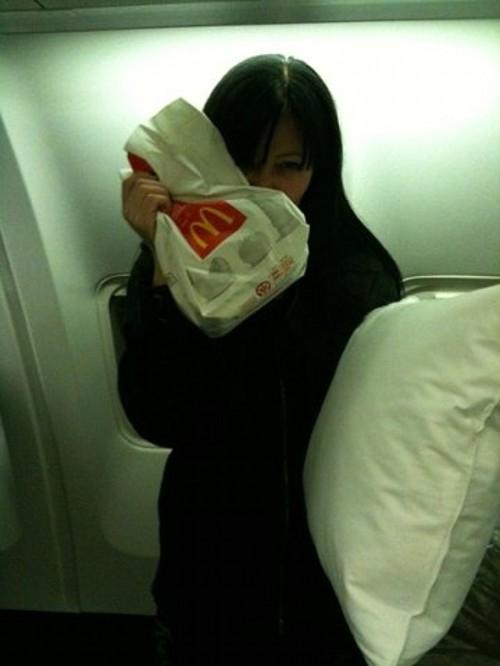 Shannen in 2005: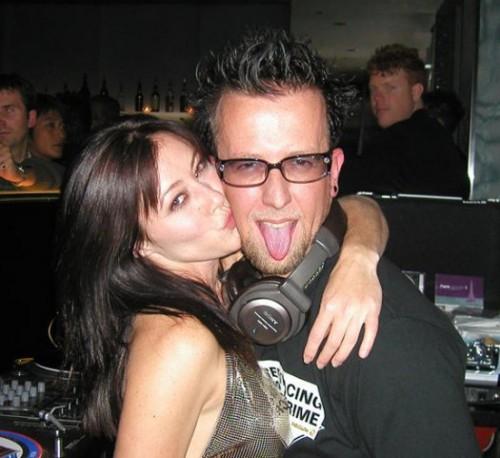 In 2008, with a close friend: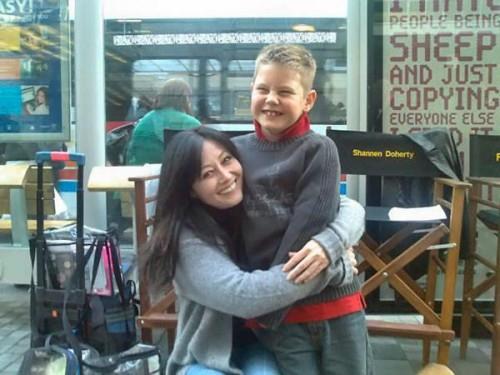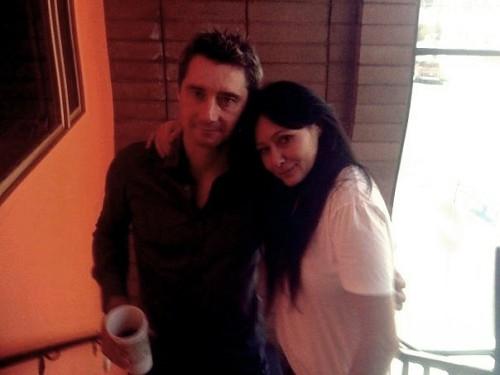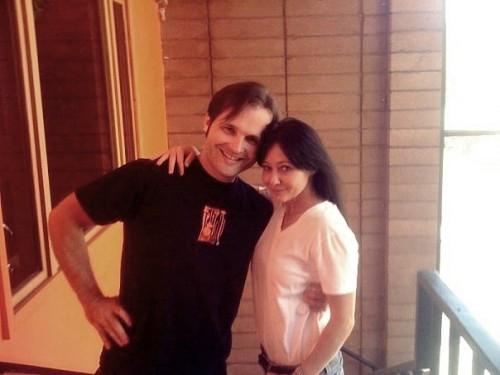 Actress photos from the shooting of reality "Shannen Says" (the first picture she and her third husband):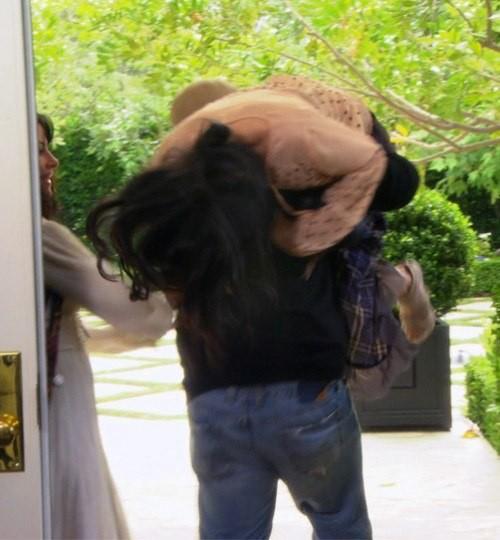 In the car (thinking about eternity ...):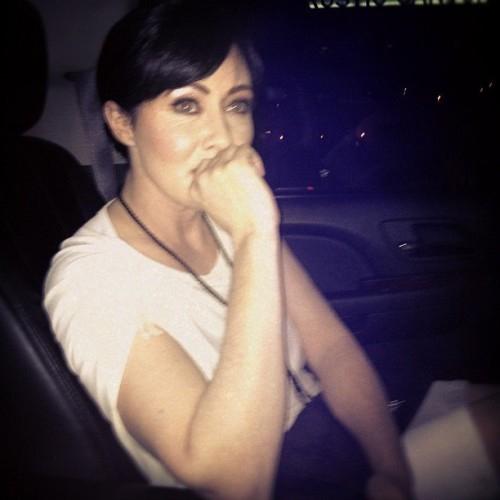 Doherty with a colleague on "Charmed" and a friend in the life of Holly Marie Combs: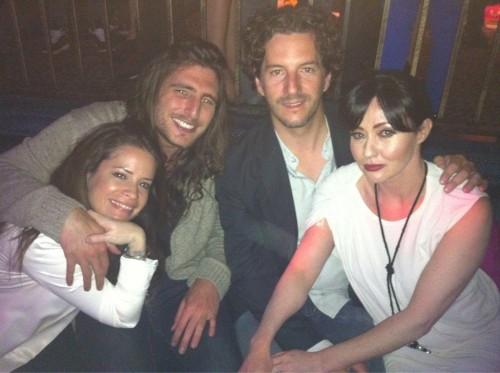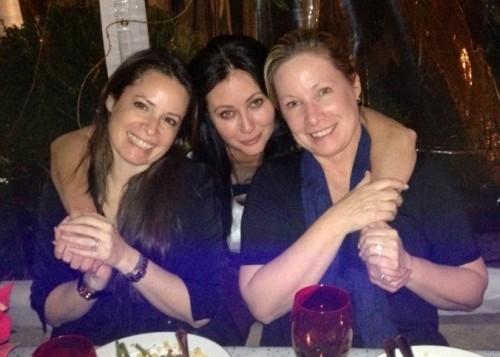 At a dinner with friends:
Interview: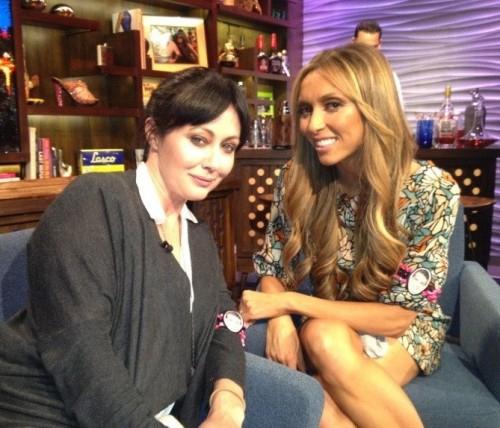 Shannen with fan-waiter: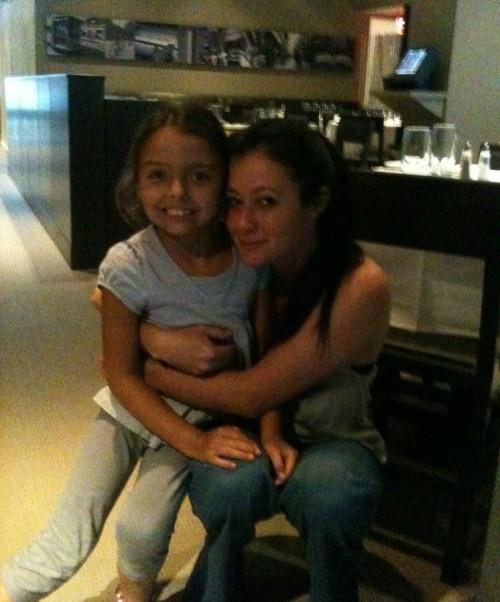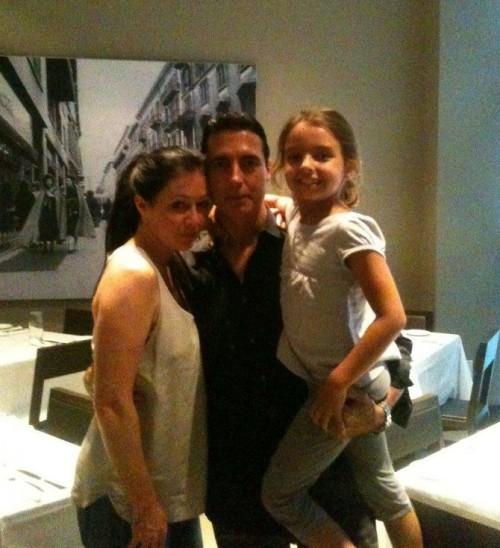 The actress and her husband in the cheese shop: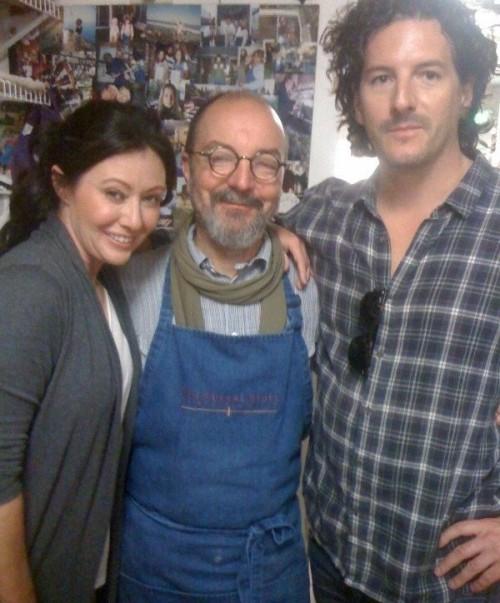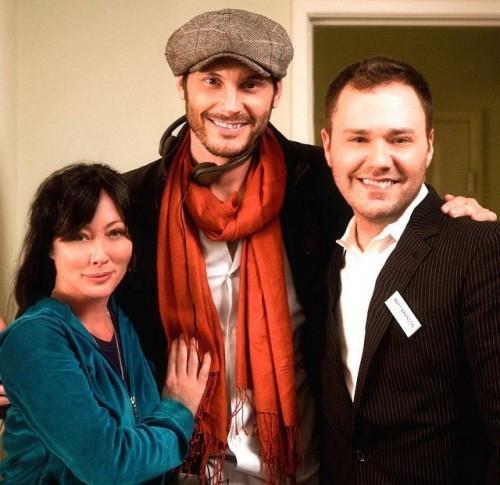 Pets Shannen:
Leroy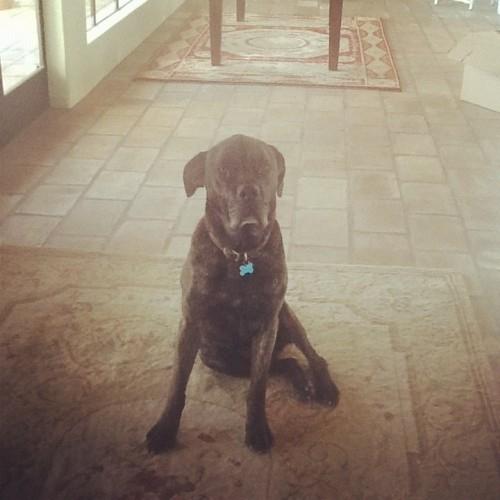 Bowie