Use day T-shirts instead of lifelong tattoos - this is not a new trend among celebrities. With expressive inscriptions stars can reflect your mood and your opinion on any occasion in just a few words, because very often these t-shirts are made to order. We shops (where they give, then take it) also has similar little things with inscriptions, and so if the summer you have the desire to buy such a t-shirt you can see how and what they are celebrities and look at yourself inscriptions.
Rihanna
If I were a horse I wore flannel, but I'm going to the disco, and wear "Shannel»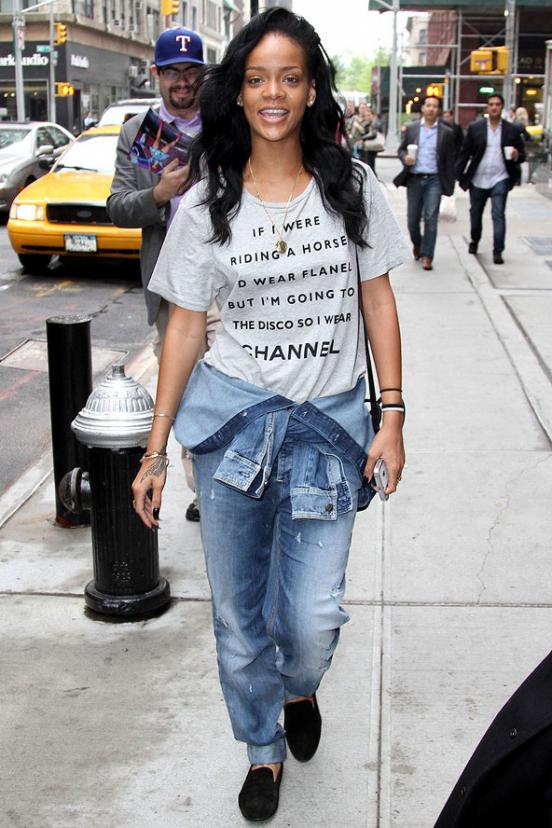 Nicola Roberts
To have or not to have!
That's what, in fact, the question is ...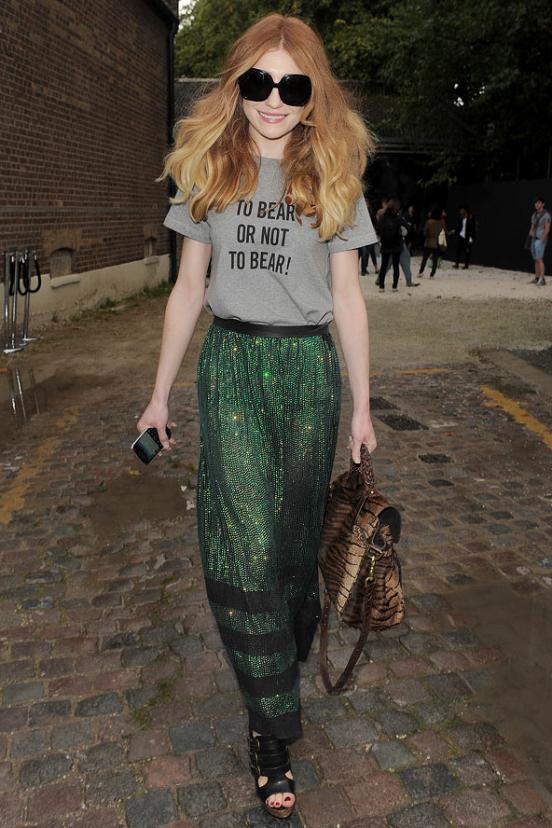 Naomi Campbell
"Like a Virgin»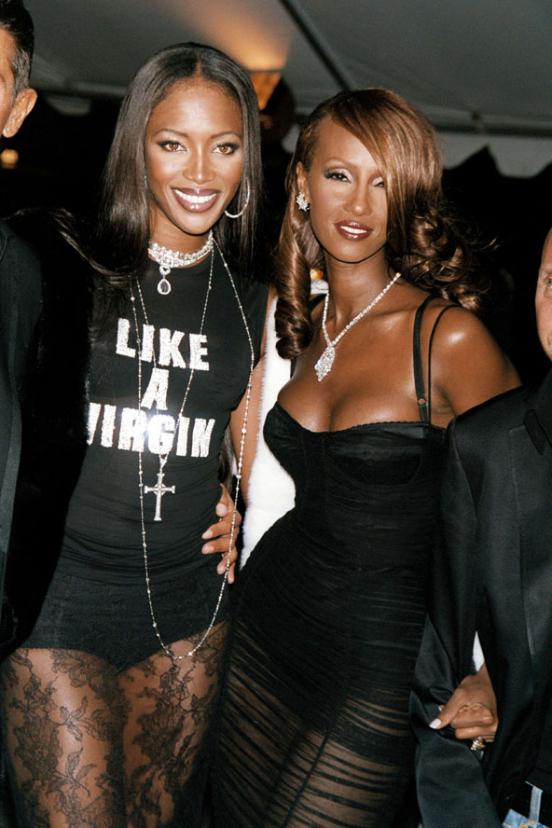 "Naomi hit me ...»
Pure mockery that of an assistant, get the phone to the head of Campbell that of the maid, the words slap the star, because emblazoned on the back of continued ...
& quot; ... and I liked it & quot;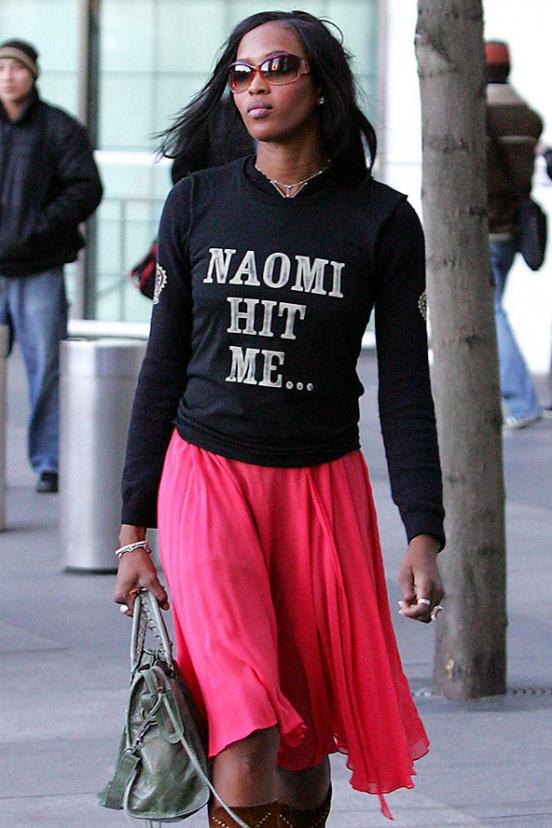 Rupert Grint
"I love Tom Felton»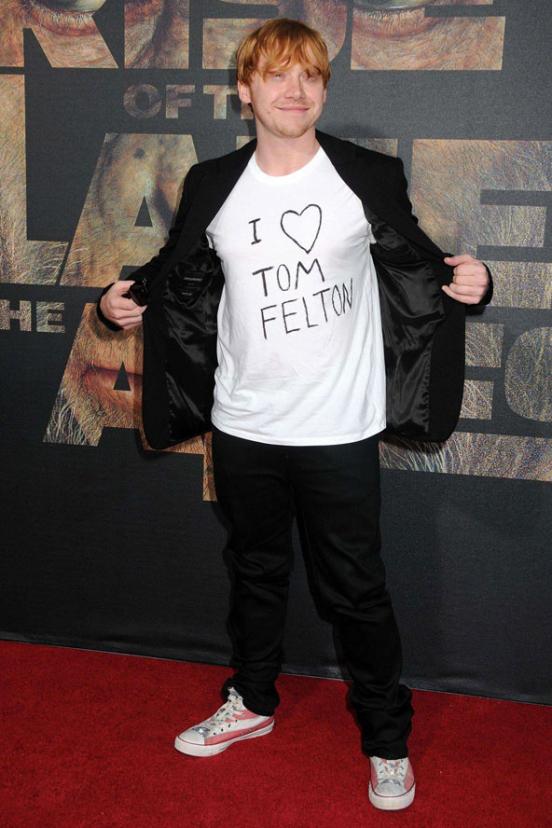 Krysten Ritter
"Enslaved boys»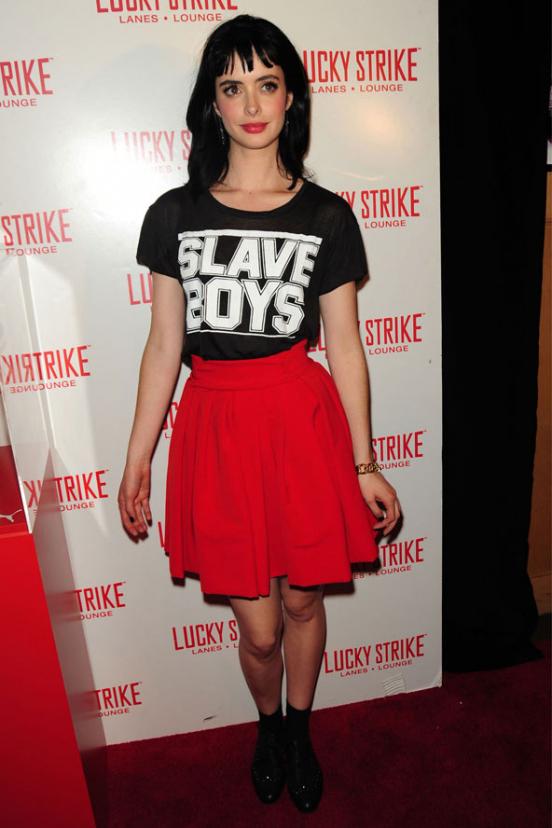 David Hasselhoff
"Do not Hassel not Hoff»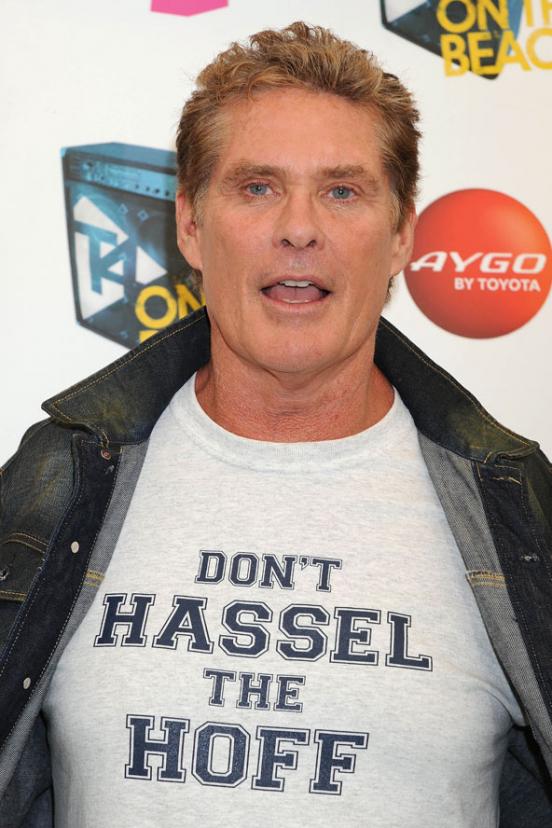 Jennifer Love Hewitt
"I need coffee»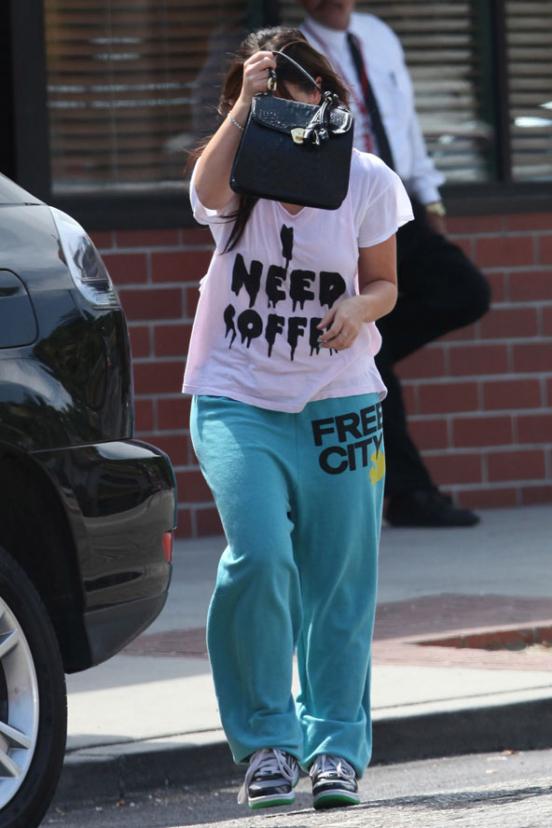 AnnaLynne McCord
"I love my boyfriend»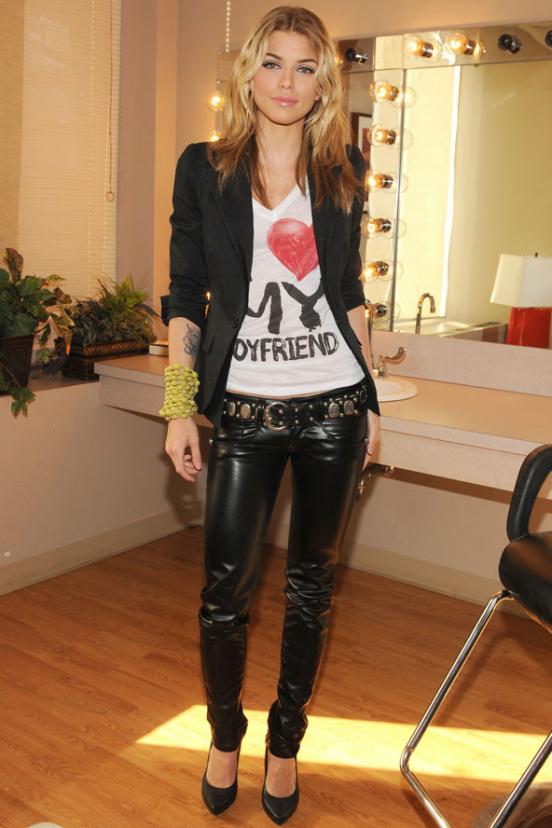 Russell Brand
"You will go to hell for what he thinks your perverted mind»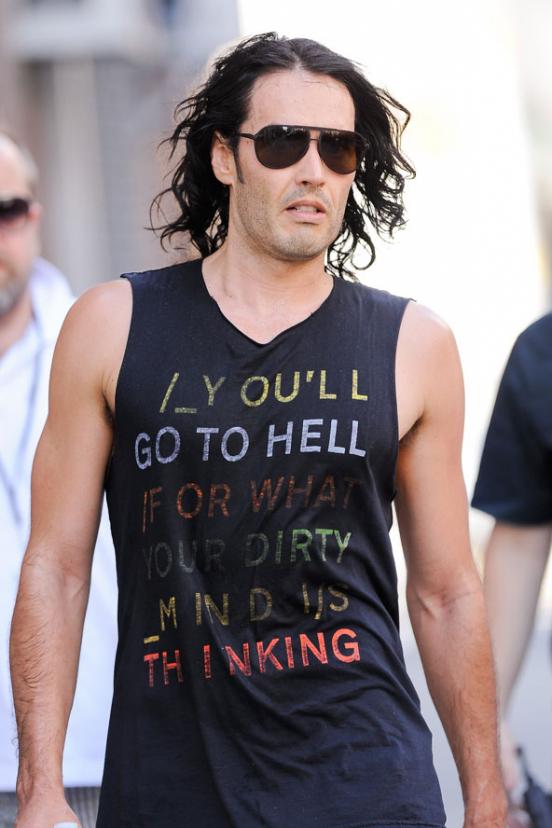 Katy Perry
"Girls just wanna have fun!»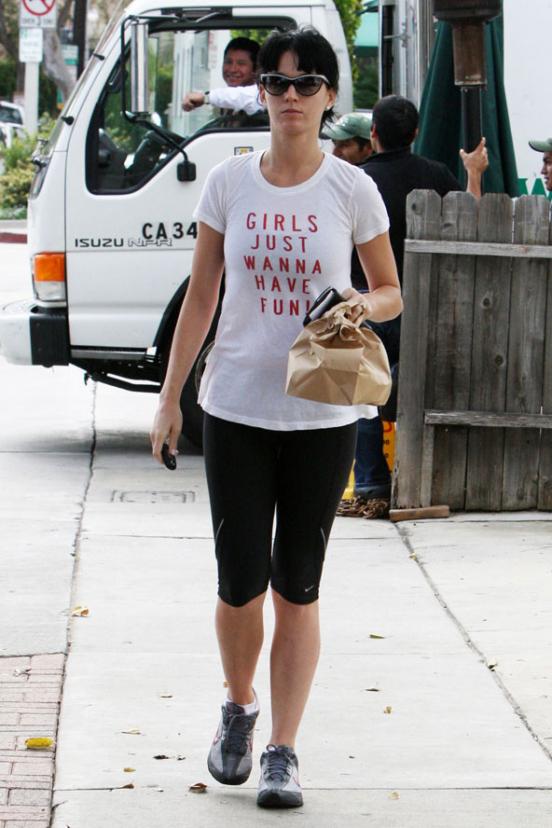 "Beware!»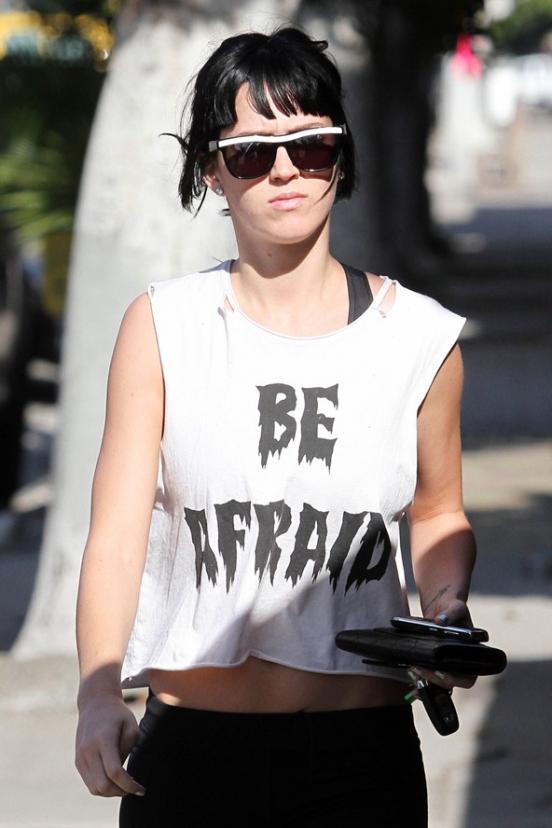 Paris Hilton
"Teenage Millionaire»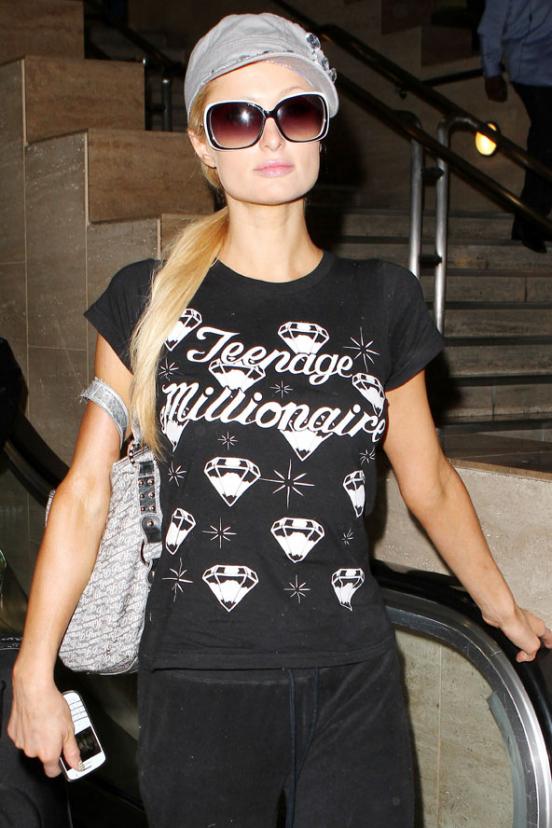 "I love shoes, bags and boys»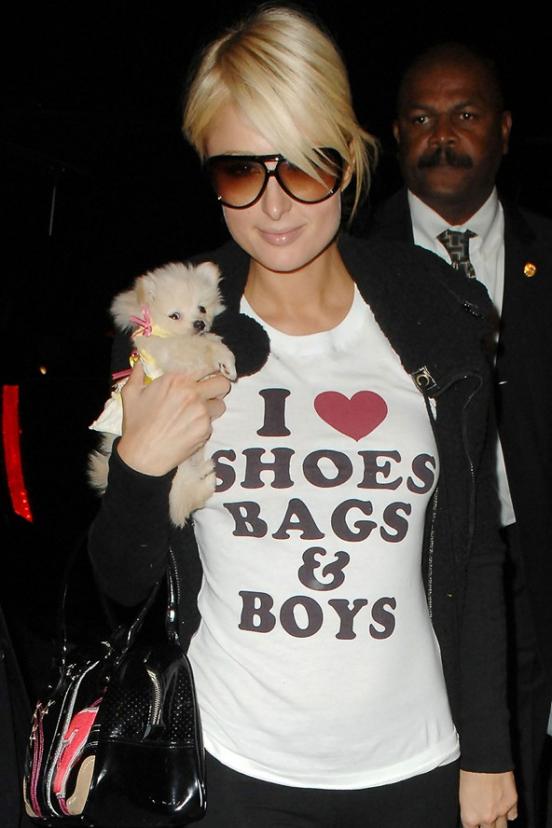 "I have the heart of Los Angeles»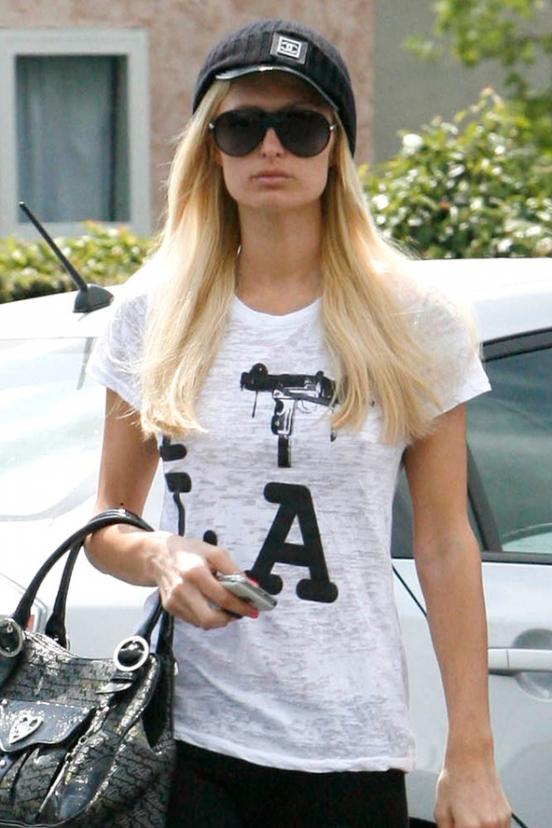 Lindsay Lohan
"Get a Coke and a smile»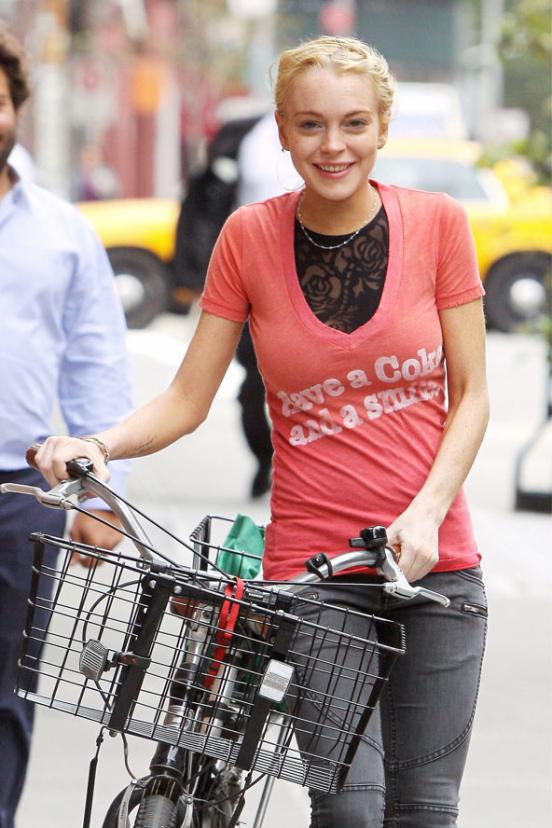 "Skinny bitch»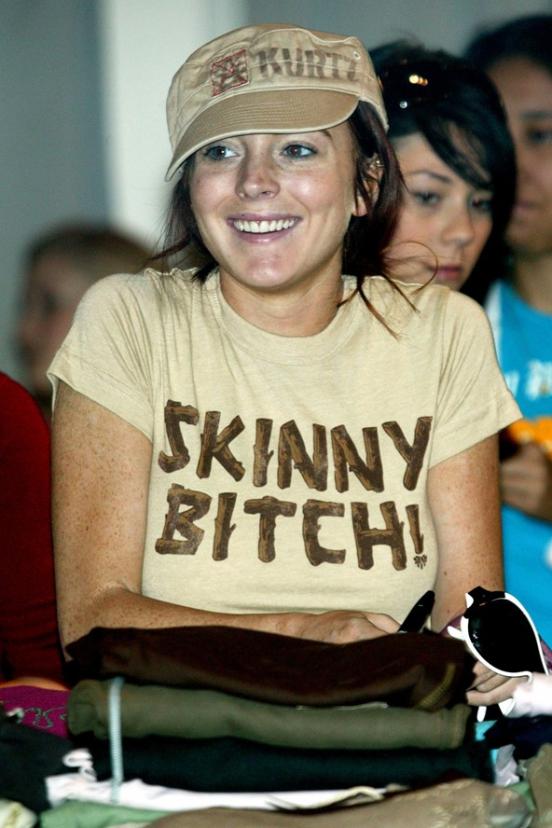 Kristen Cavallari
"Move your ass»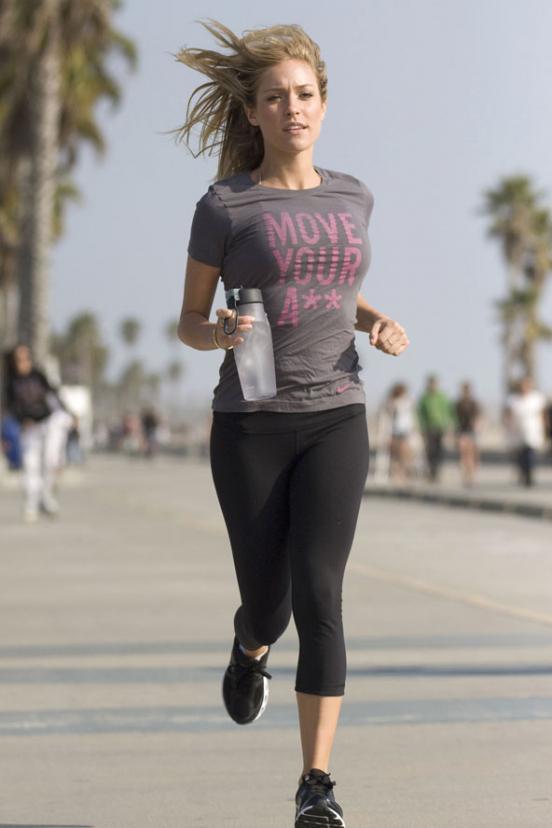 Flynn Kerr-Bloom
The kid clearly gave us to understand that he has a double surname:
"Kerr-Bloom»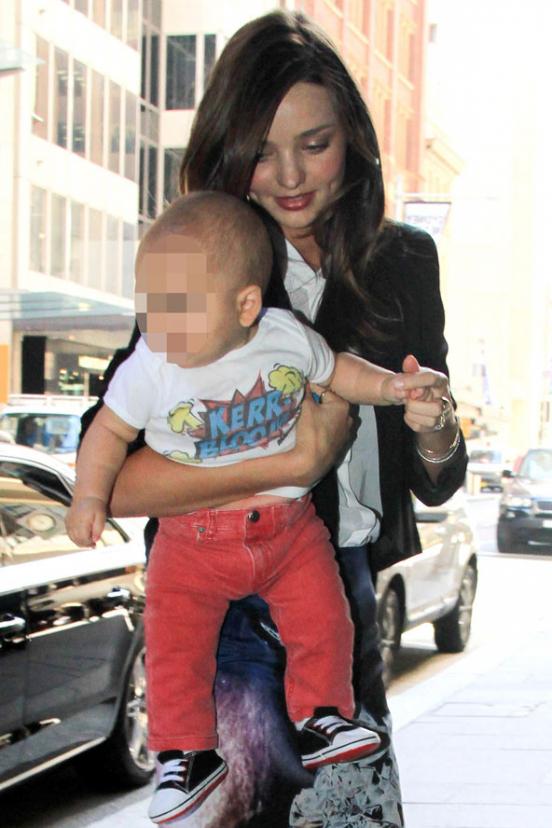 Pete Wentz
"I love Nate Henn»
Nate Henn - a US citizen, who represented Uganda charitable organization "Invisible Children" and the victim of a terrorist attack in the Ugandan capital of the bar during the broadcast of the final match of the World Cup in South Africa. Nate was killed as well as 73 people who were at the time of the explosion at a school.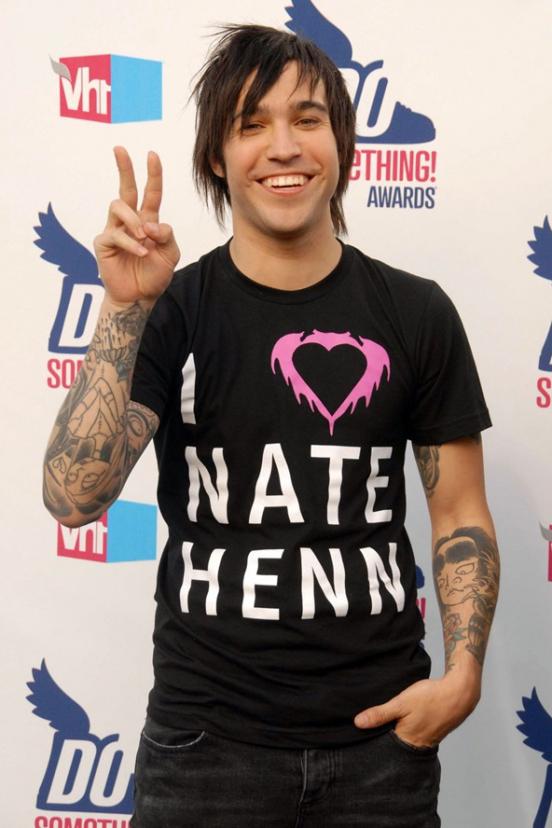 Alesha Dixon
"Let's be excited»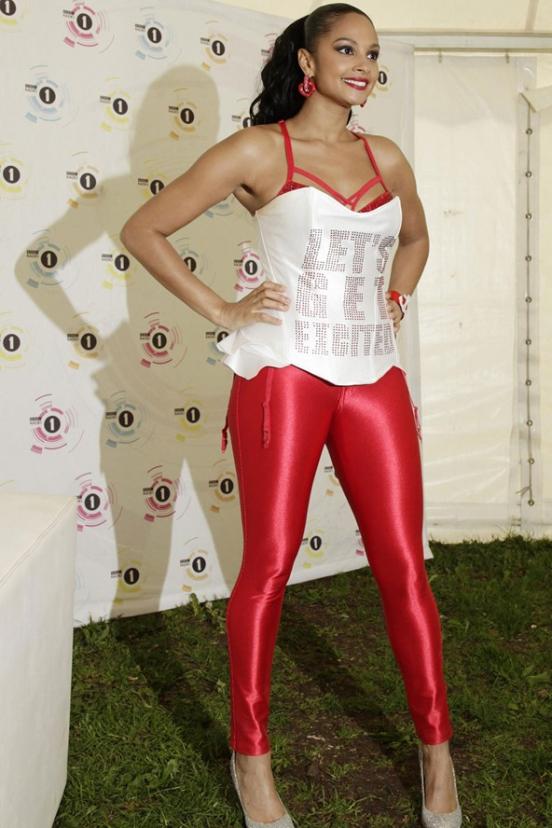 Cheryl Cole
"I left my heart in Beverly Hills»
It was she about her then-husband, footballer Ashley Cole.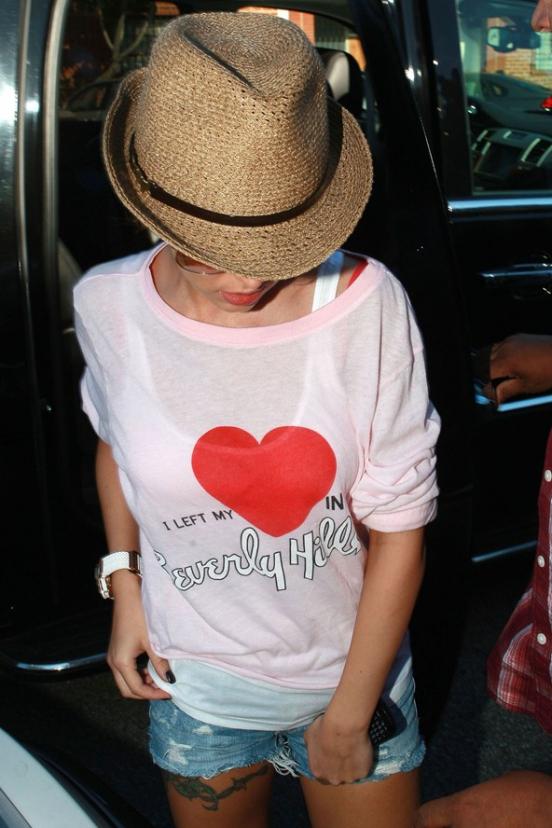 Alexa Chung
"In a deadlock»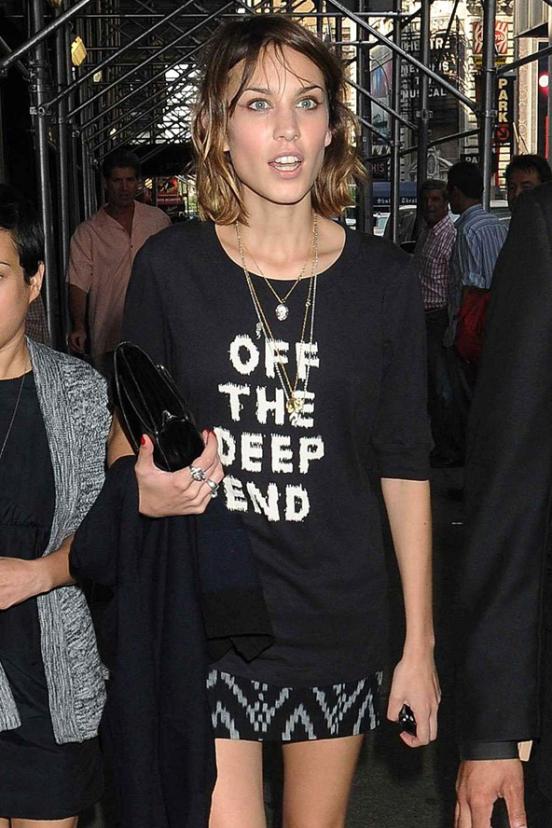 Katie Price
"Team Katie»
During a divorce with her husband Peter Andre Katie decided to draw attention to the process of using a label that would hint at the fact that "who is not with me - is against me» ...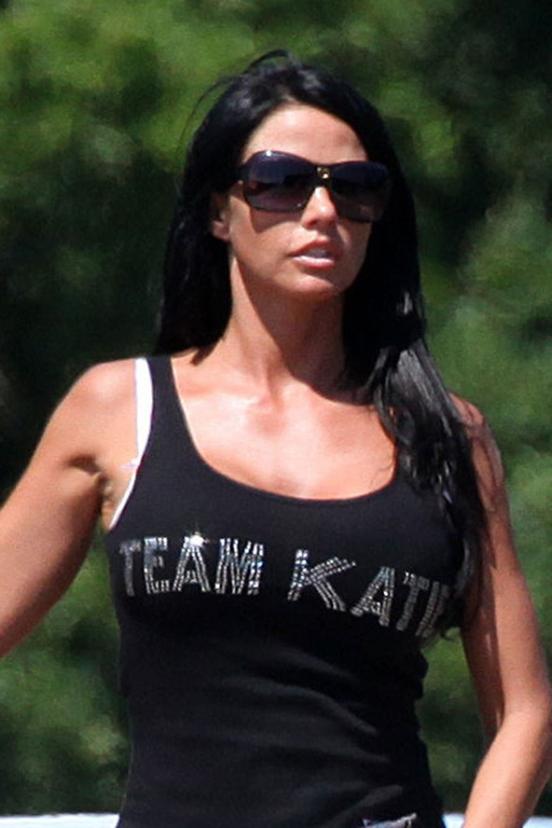 Peter Andre
"Command the children»
... But Peter did not succumb to provocation and did not t-shirt in his honor and the good of the children born in a marriage with Katy, subtly hinting at the fact that to him son and daughter will be better.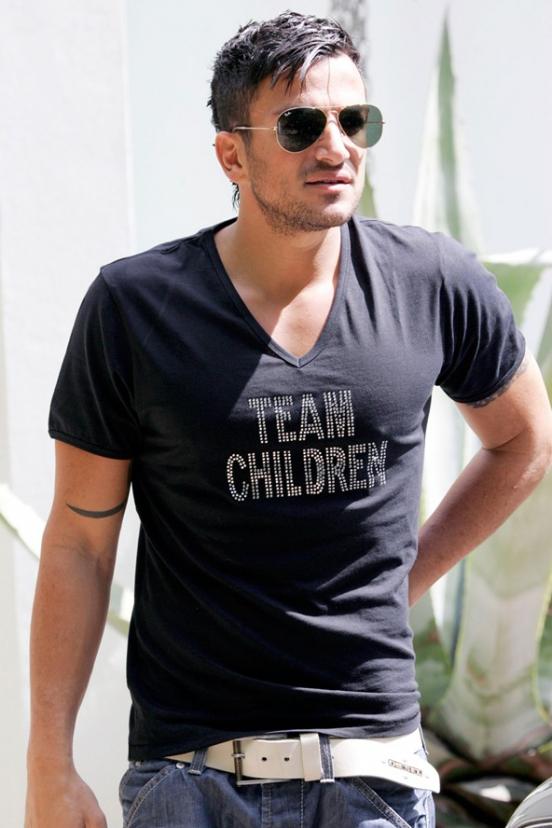 Matthew MakKonehi
"Life is beautiful»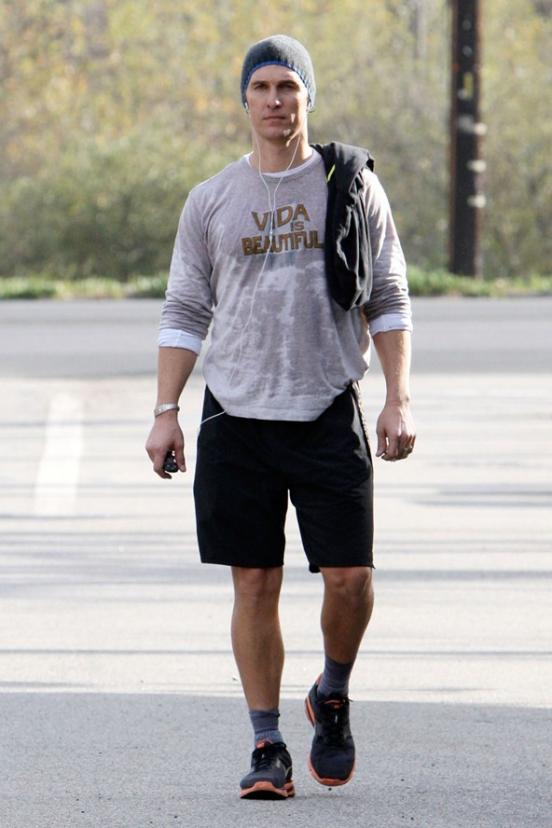 Jessica Simpson
"Mediocrity, but sociable»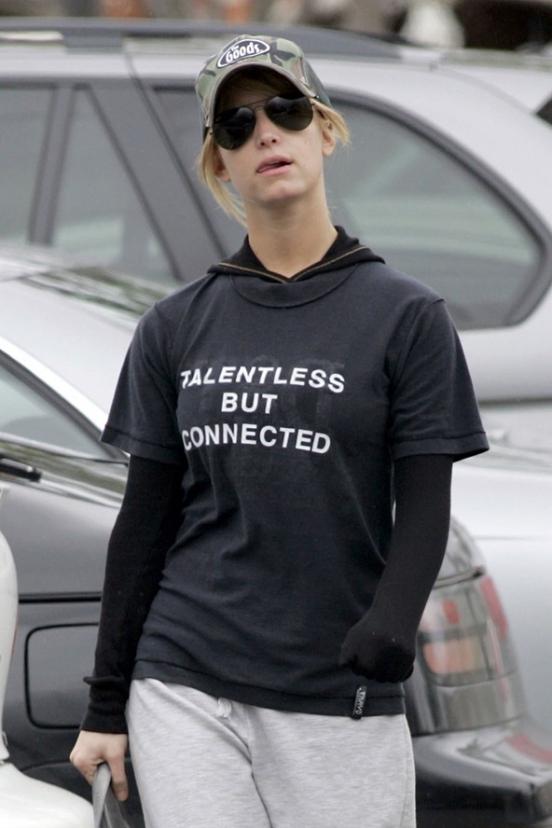 Britney Spears
"I - the American Dream»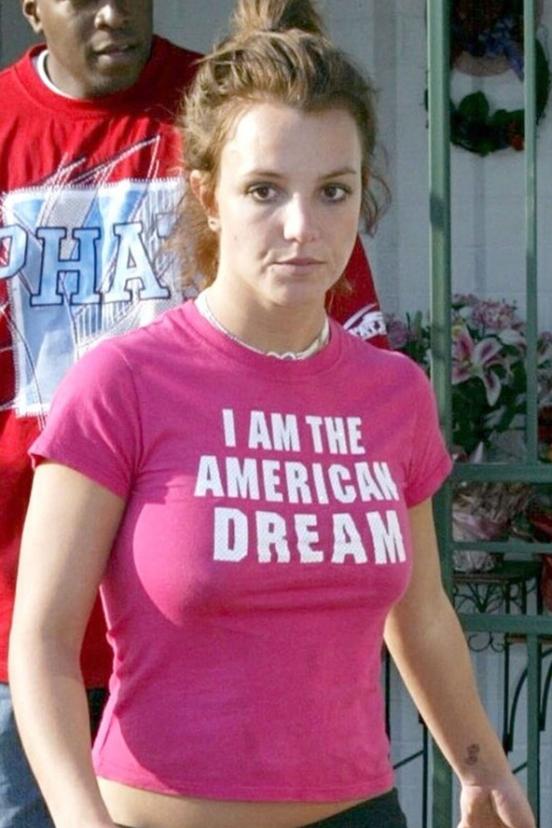 Madonna
"A member of the cult»
Kabbalah, all the cases ...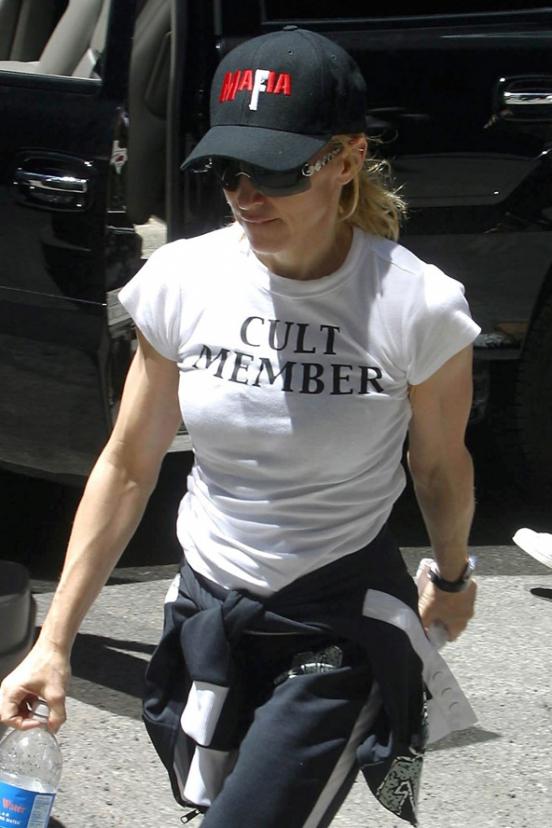 Eva Longoria
"I want more privacy»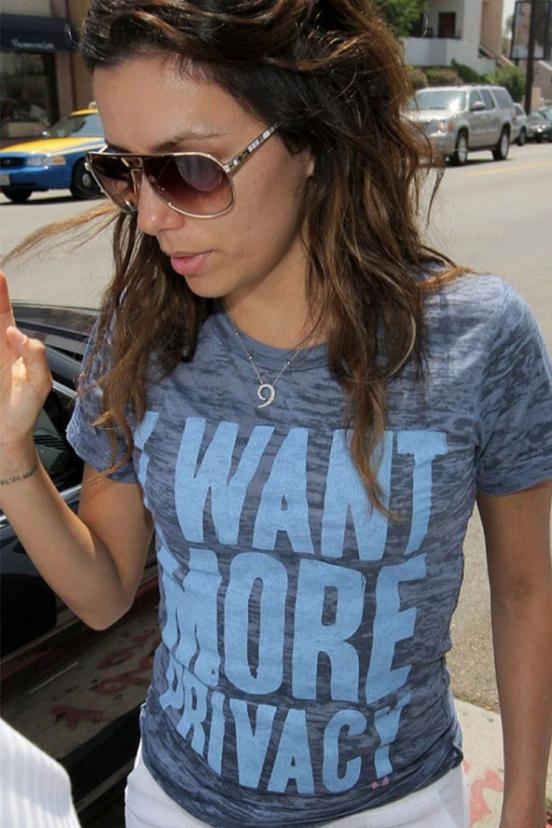 Lenny Kravitz
"Love yourself - it's secret»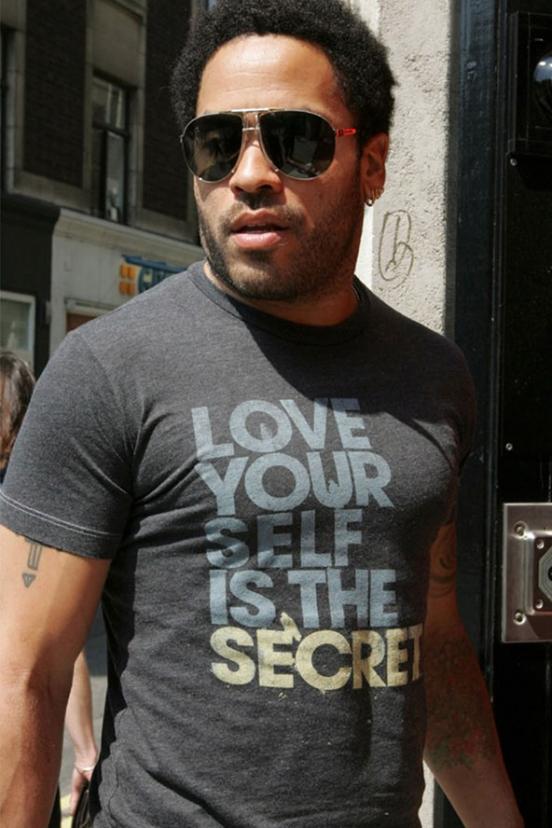 Halle Berry
"Green Life»
Actress good for the environment.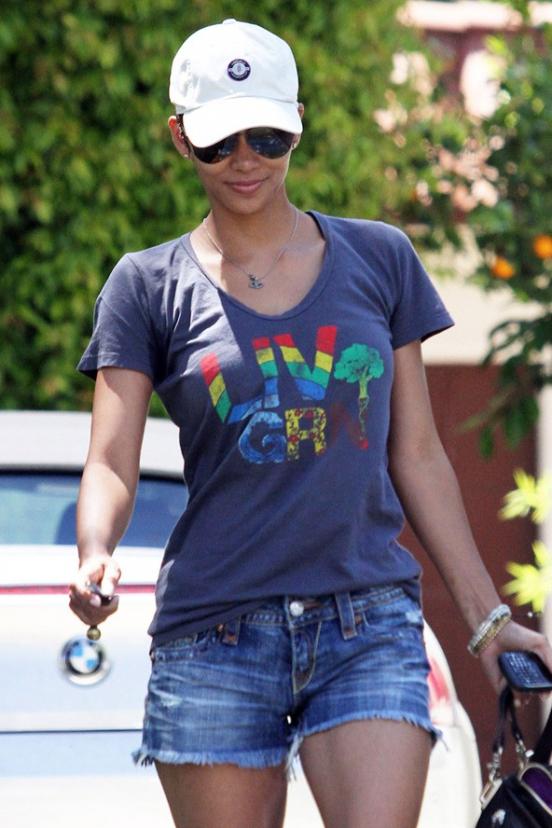 Chloe Kardashian
"Like a Virgin»
(frazochka popular, as is the name of one of the best albums of Madonna)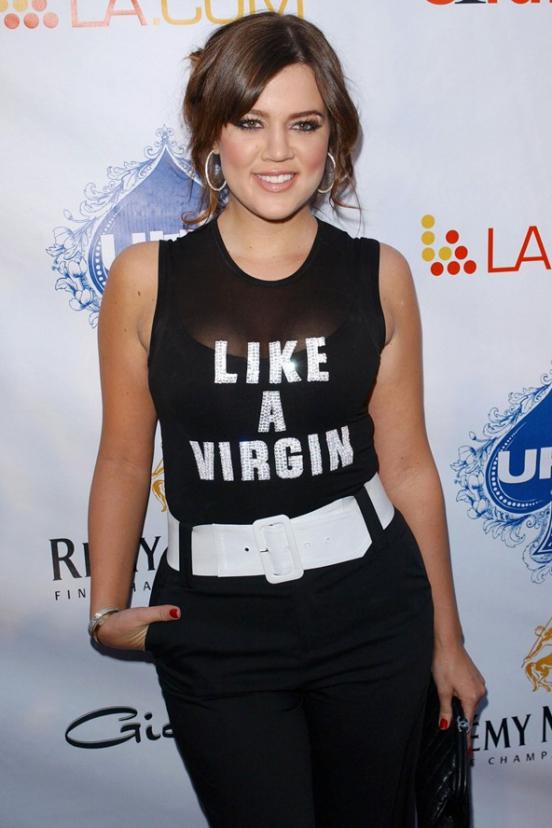 Laura Bailey
"She died from kissing»