The first part here
The second part here
Shoes Christian Louboutin «Bis Un Bout»
Christian Louboutin genius breathed new life into classic pumps with ankle strap and created the perfect pair of shoes with a futuristic plastic insert, which is relished many celebrities. Indeed, the shoes look just great!

They have at least three advantages. Firstly, interesting design - such shoes can hardly go unnoticed. Second, the rich color palette - from the classic black and neon yellow and pink to green iridescent. And, thirdly, these shoes are relevant in any circumstances and for any clothing - even with an evening dress, even with a light cocktail, even with the classic pair of jeans and a light T-shirt.
Emma Stone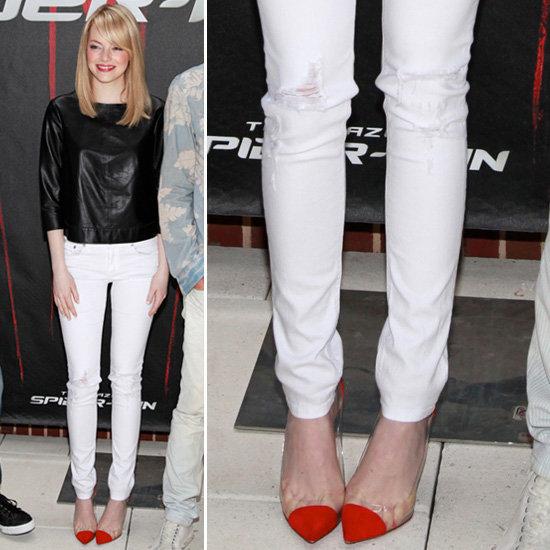 Beyonce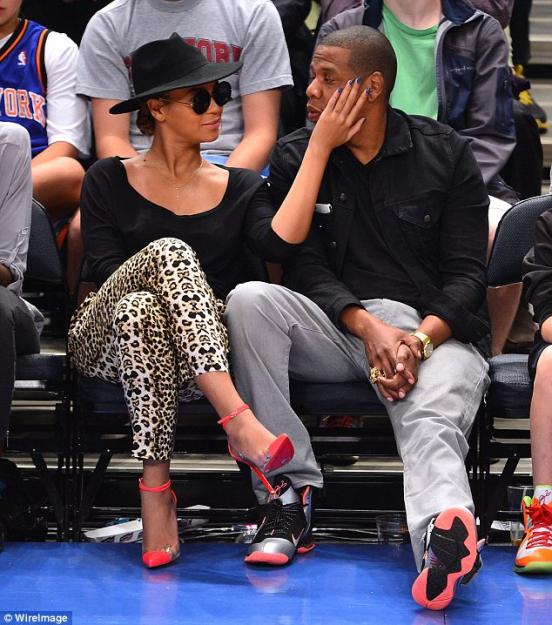 Solange Knowles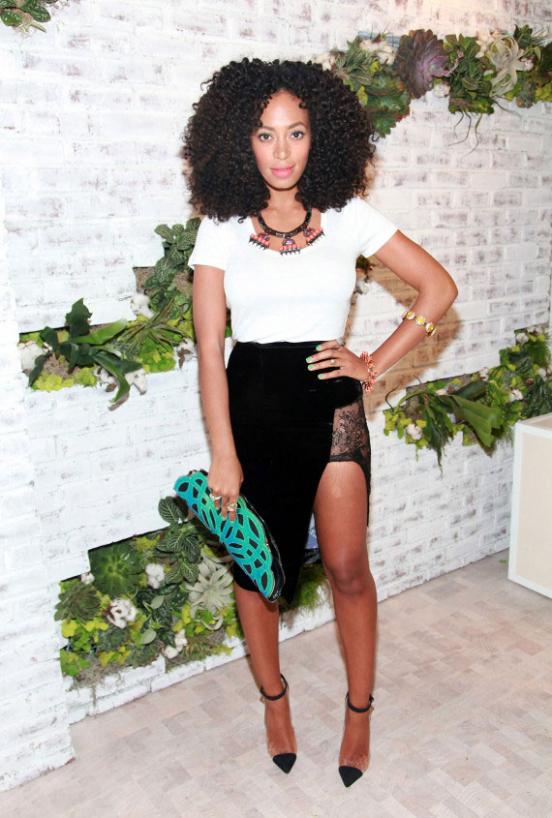 Debut «Bis Un Bout» took place on the red carpet at the Grammy Awards in February this year, when Rihanna (first photo) and Alicia Keys put on a black pair of shoes to black same outfits.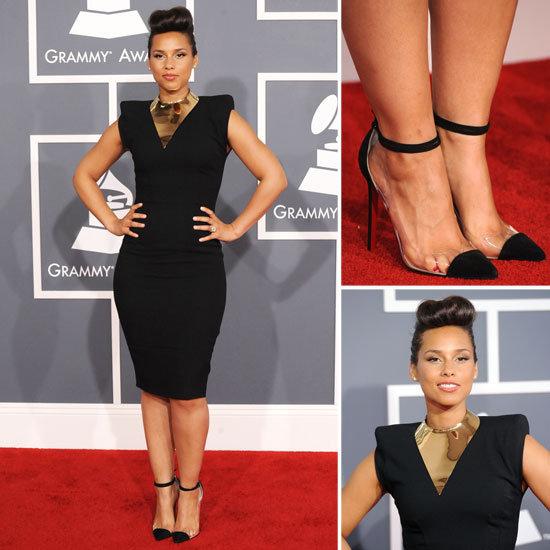 Shoes Aperlai
Continue shoe theme in mass trends shoes brand Aperlai. The brand was founded in 2009 Alessandra Lanvin (woman married a grandson of the infamous Jean-Marie Lanvin and acquired such a well-known name around the world), and has already managed to catch the fancy of the famous women of fashion thanks to the original design of the shoe and interesting colors.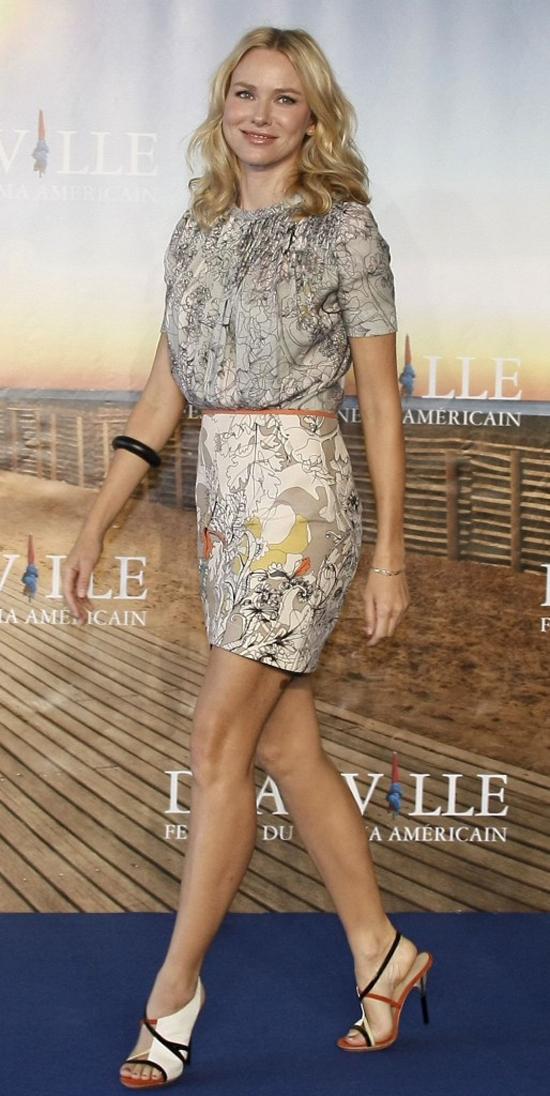 In contrast, from the foregoing lubutenov, we are not talking about one particular model of shoe that has captured the minds of fashionistas, but the shoes brand as a whole - they have a recognizable style and difficult to confuse with other brands of shoes. Each pair Aperlai certainly decorated plastic insert at the bottom of the heel, made of reptile skin and always decorated with thin straps contrasting colors.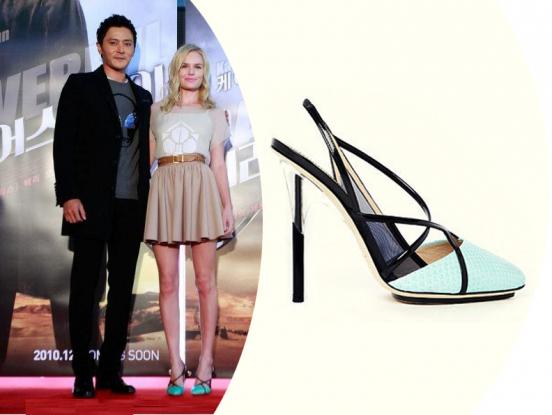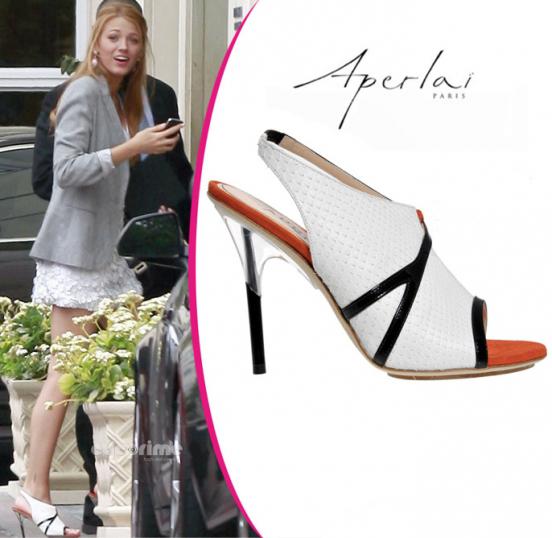 By the way, each pair of shoes called the woman's name. For example, Kate Bosworth is "Jane", Blake Lively and Ginnifer Goodwin - "Karin", and a pair of Jada Pinkett Smith is named "Lara».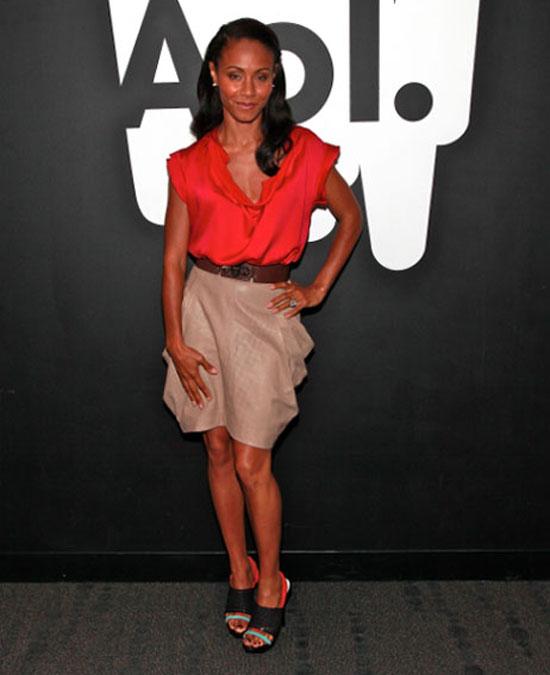 Bow tie
Bow tie - another trend that transcends the female from the male wardrobe. A couple of seasons ago, he was decorated not only white shirt and trouser suits that make a classical ensemble with this accessory, but also gentle feminine blouses and even cocktail dresses.
Kardashian sisters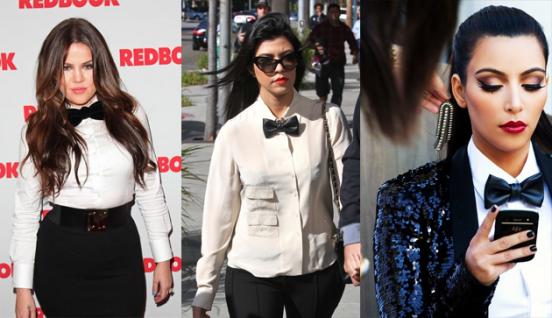 Christina Hendricks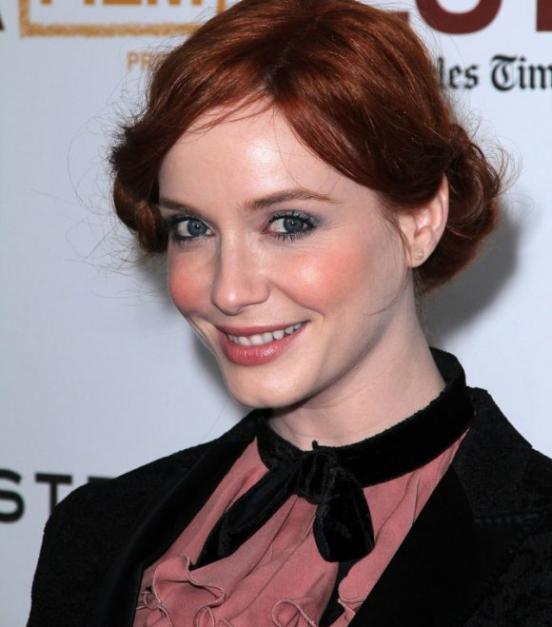 Diane Kruger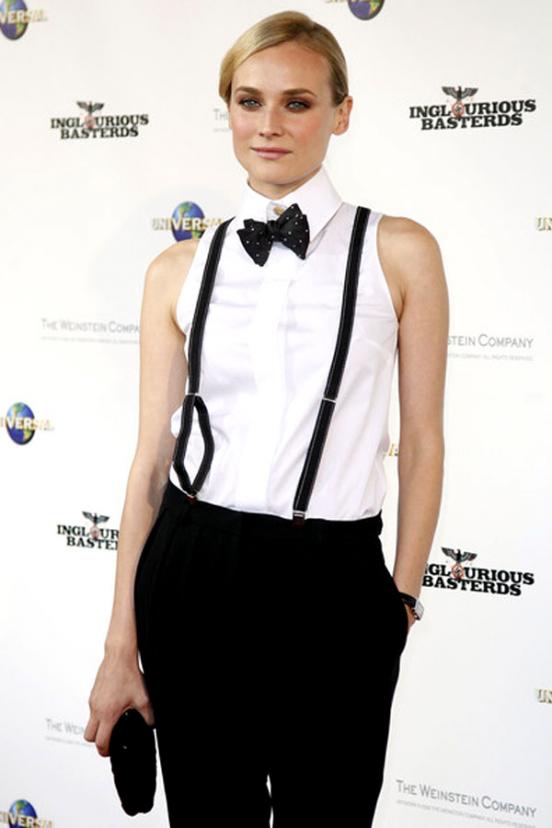 Chloe Sevigny - a big fan of this accessory. Its outputs in white shirts and black butterflies no longer count as evening black dress she dresses nice accessories in the form of bow-tie, but not made of cloth, and precious stones.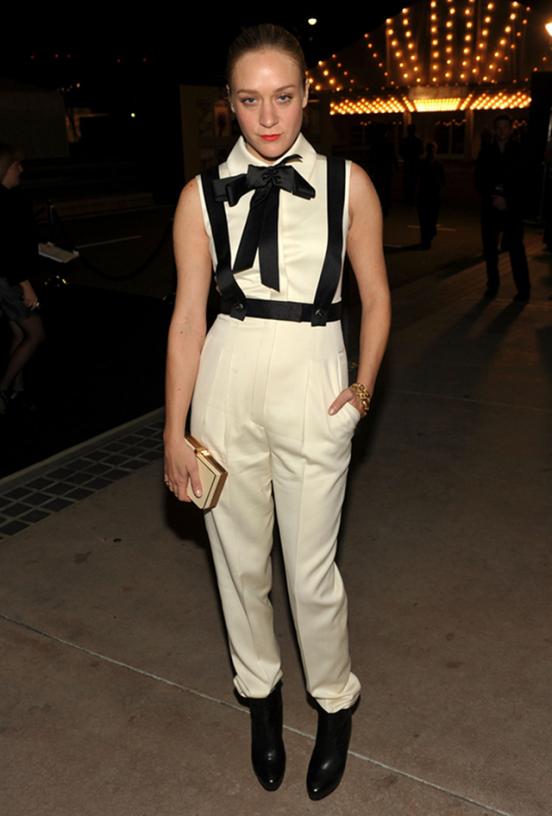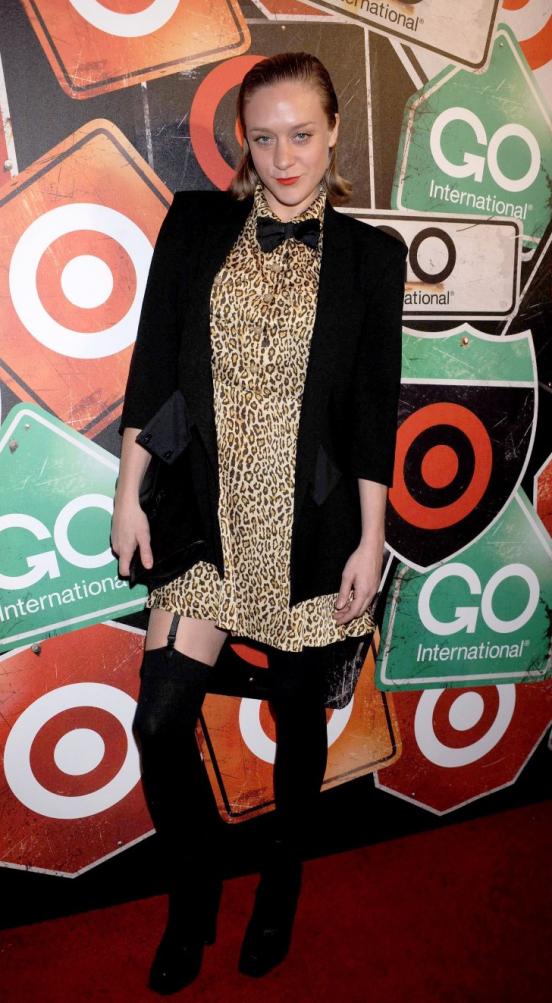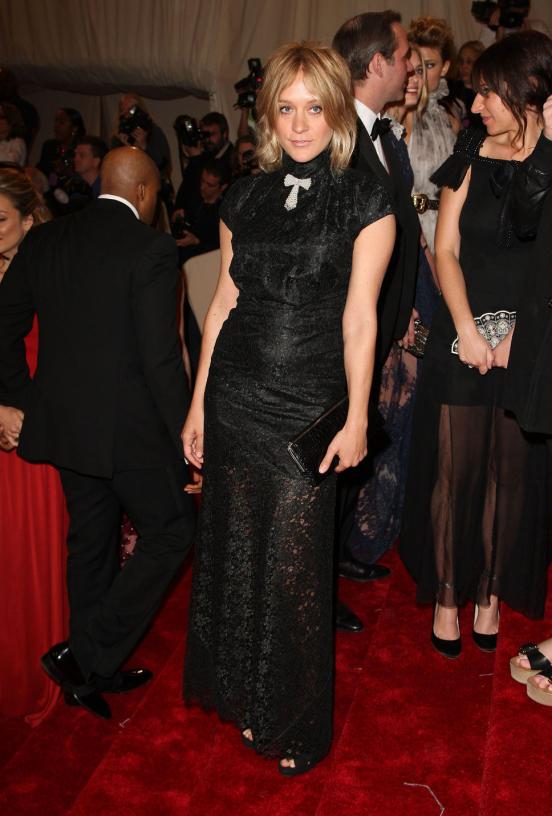 Despite the insane amount of colors of butterflies (today they produce a variety of colors, with and without prints, and a variety of materials), the most popular option accessory has been and remains a classic black, made of silk, and for the more adventurous ladies - and leather. < br />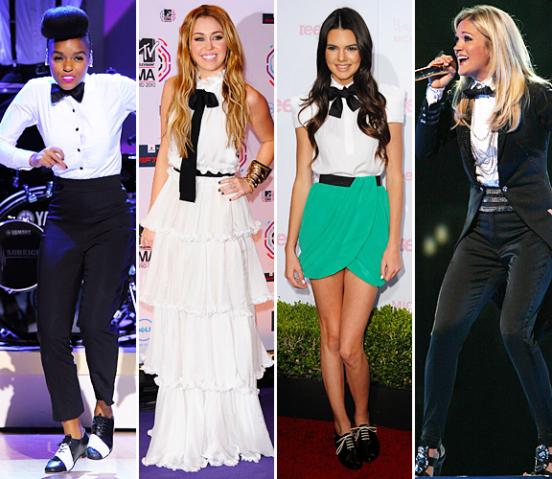 Prints Givenchy
Prints fashion house Givenchy always been incredible beauty, but in the last few seasons, Ricardo Tisci just surpassed himself. It all started with the fall collection 2011, which became the main theme of luxurious patterns in yellow and purple tones. Designer incredibly managed to combine in a single composition buds irises, panther and golden chain entanglements and get superekzotichny print, bordering with unprecedented luxury.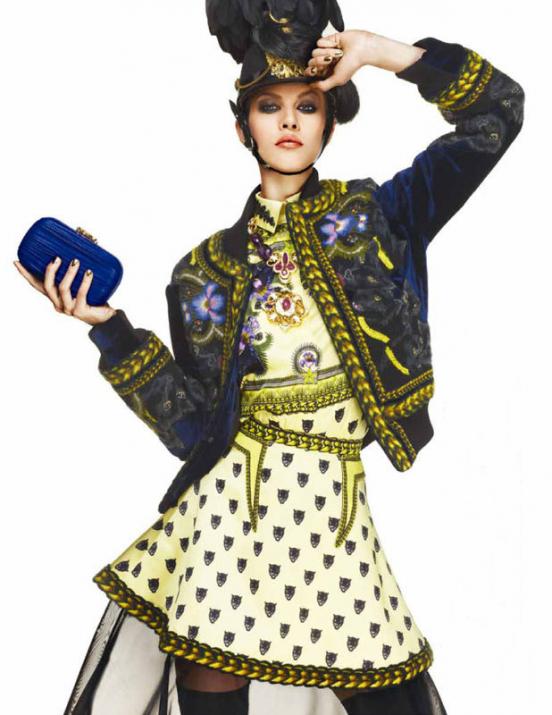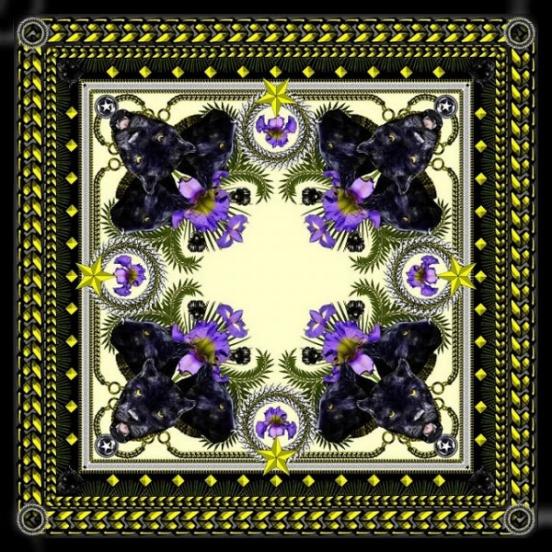 The original design came to taste the many fashionable women, who provided him popularity for several seasons.
Fergie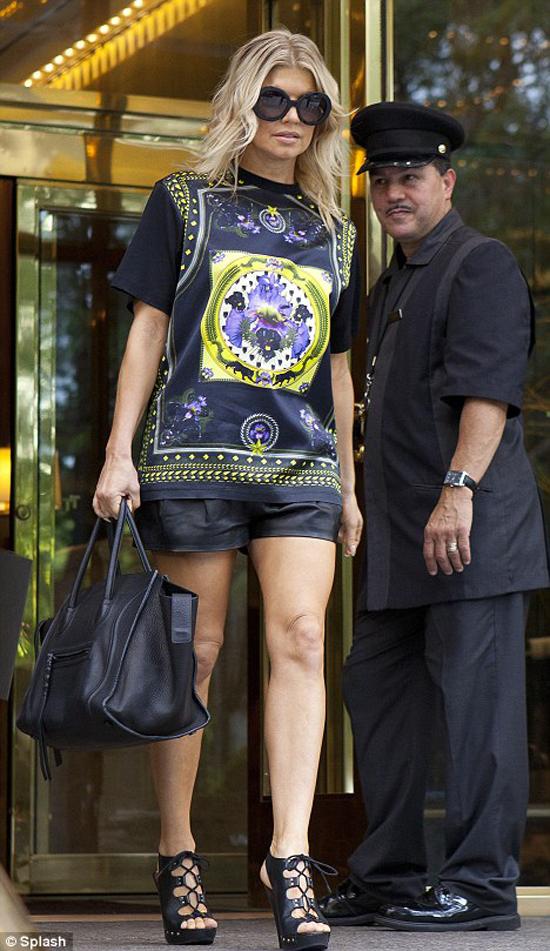 Debbie Harry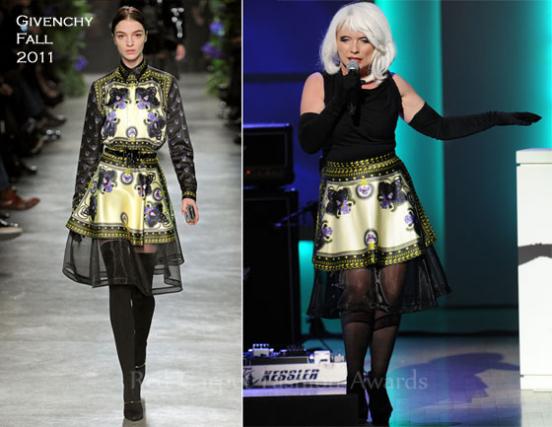 Sky Ferrero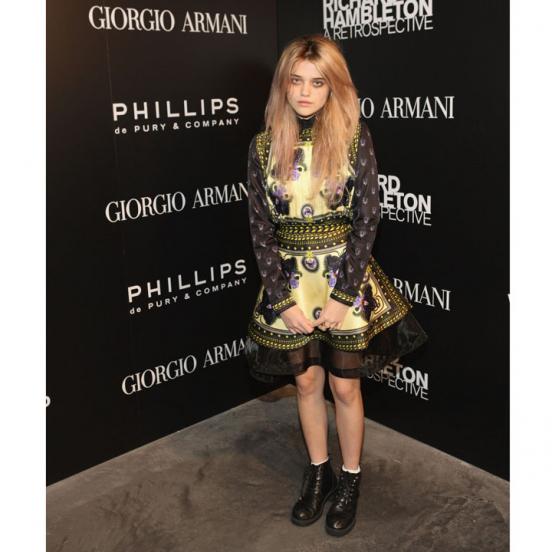 But finding creative Tisci not limited to just one collection in the next year (for rezortnoy collection 2012), he released another stunning print, amazing. The main theme of the pattern were again flowers, but this time the company they will make no felines, and birds of paradise. New designs were more playful than their predecessors, though not inferior to them in exotic.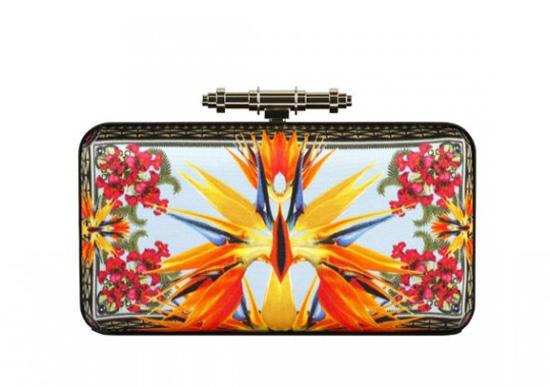 As is often the case, among the variety of models in the collection of the girls attracted a stellar one dress that they take turns walking their on secular parties.
La La Vasquez and Fergie
Kim Cattrall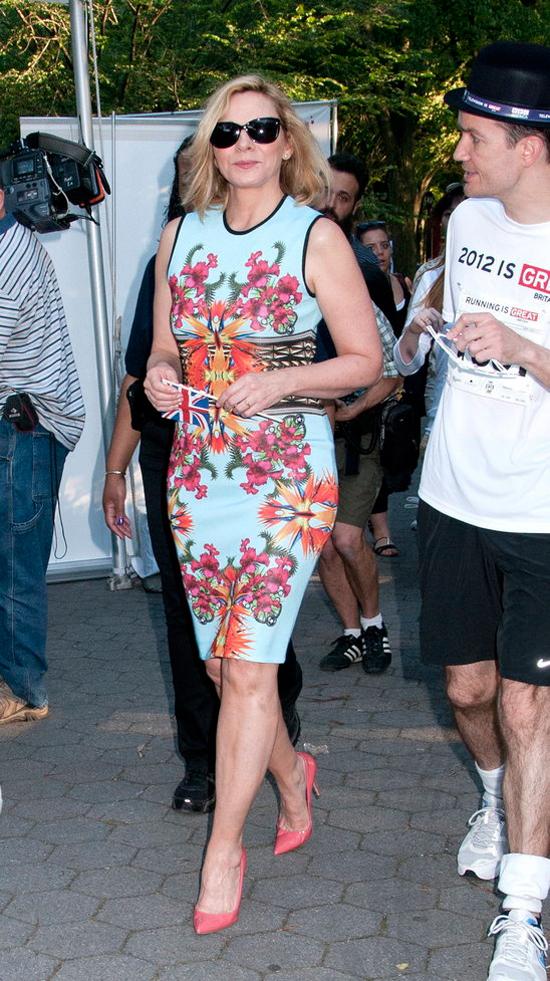 Snow leopard from Dolce & Gabbana
But Givenchy prints were not the only weakness of the celebrities last autumn. Competition heavenly colors of the French house was snow leopard from home Italian. Domenico and Stefano gave birth to print, which can hardly be called SuperDuper, but which, nevertheless, won the hearts of fashionistas thanks to its brightness.
Leighton Meester's Blair Waldorf image
Chloe Kardashian
Bag «Flamenco» by Loewe
In the spring of 2011, the Spanish brand introduced to the public a bag with at least the Spanish name of "Flamenco". Cute leather accessory immediately fell in love with fashionistas and received the status of the new it-bag. What is the secret of this handbag? In my opinion, the case in the original design (not so many fashion houses produces bags in the form of sacks), a rich color palette for every taste ... and pretty tassels, without which the bag was not so attractive.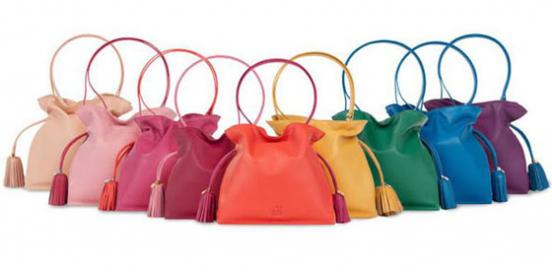 Now, almost every self-respecting fashionista has a vibrant «Flamenco». Judging by the photos, the most popular color enhancement has become a mustard yellow (unsurprisingly, it goes well with any clothes). As many have preferred a gentle pink shade and beige models with contrasting color handles like Leighton Meester.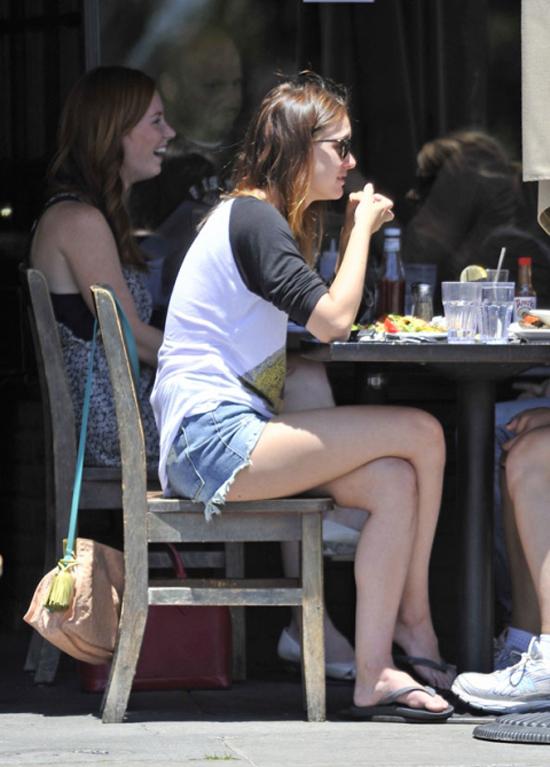 Ashley Greene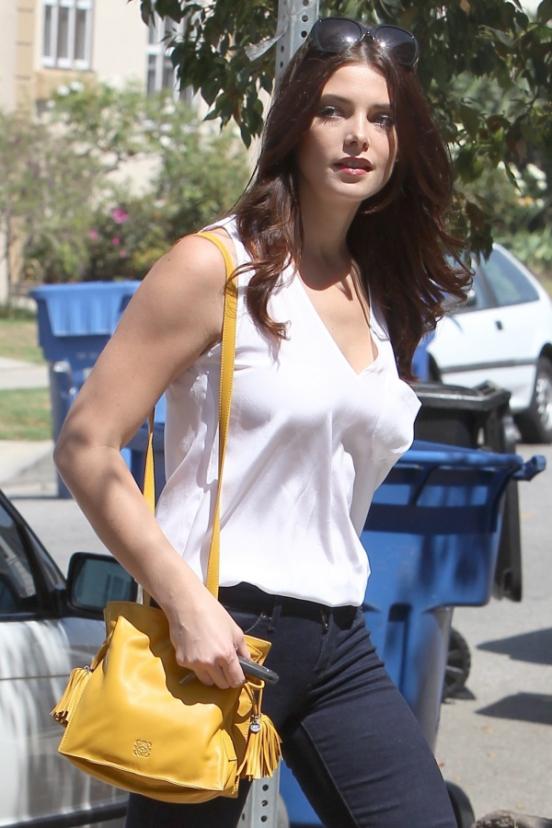 Claudia Schiffer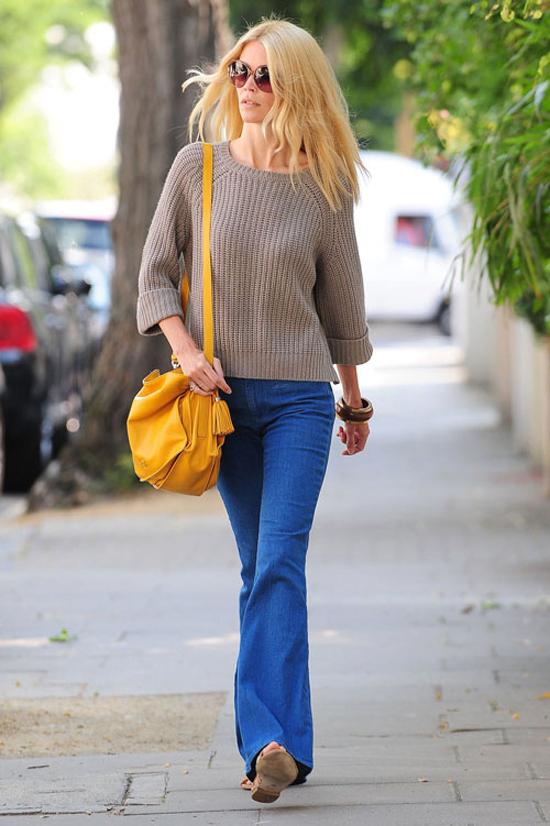 Emily Blunt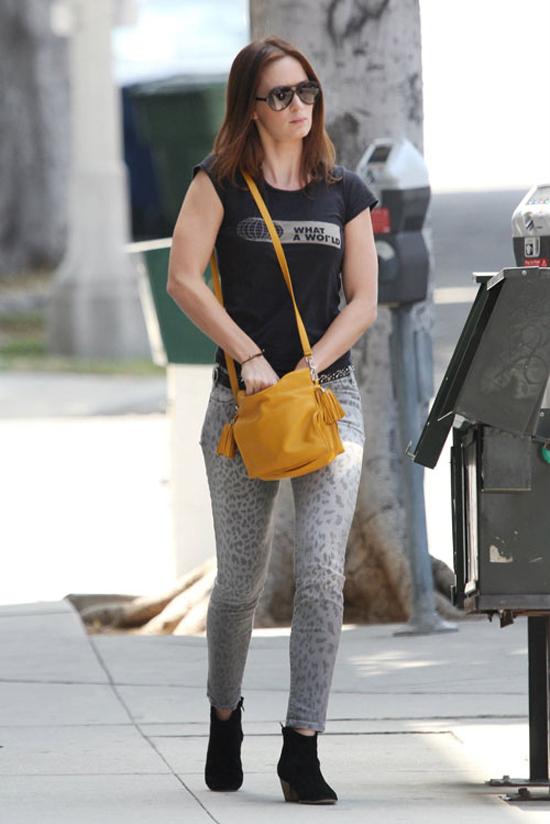 Kylie Minogue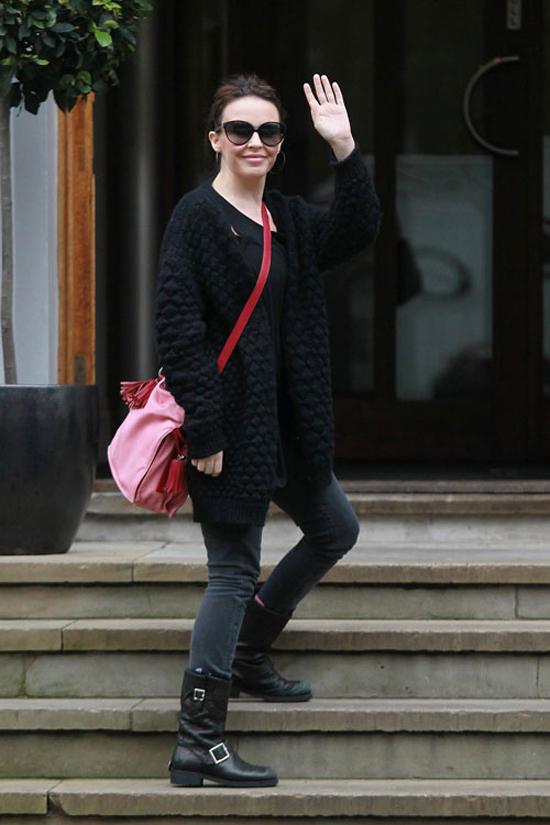 Daisy Lowe
Kristen Bell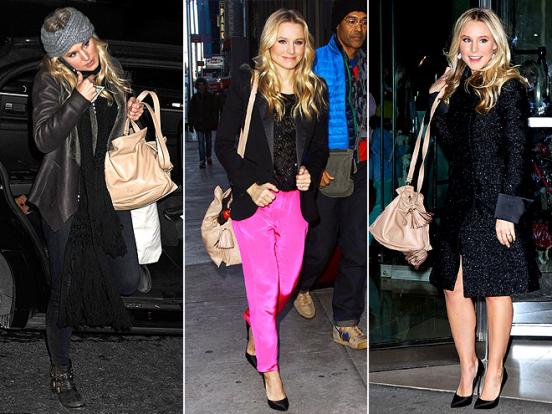 Freida Pinto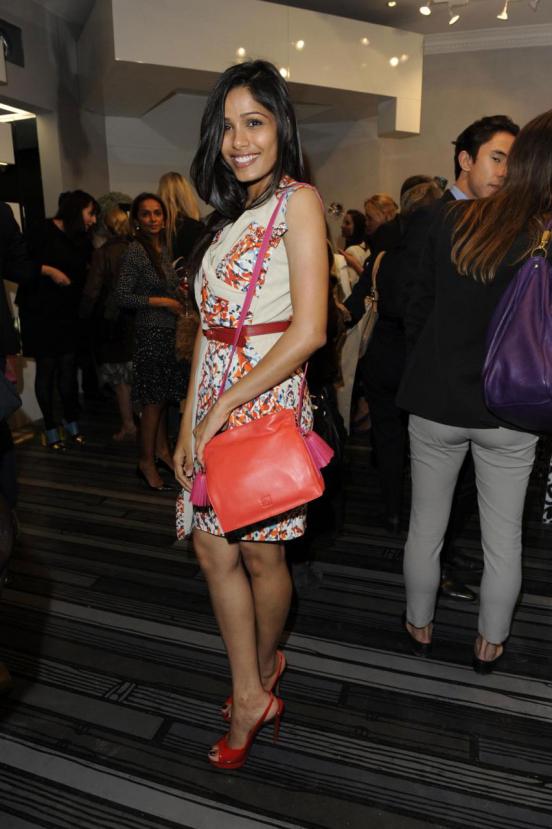 Ballerinas «Kitty» by Charlotte Olympia
Ballet has been for many years remain the most fashionable and comfortable shoes. Each season, designers have produced many models of ballet shoes for every taste and color, but last fall special attention from celebrities awarded to a couple - ballerina-cat from Charlotte Olympia just won the hearts of fashionistas around the world.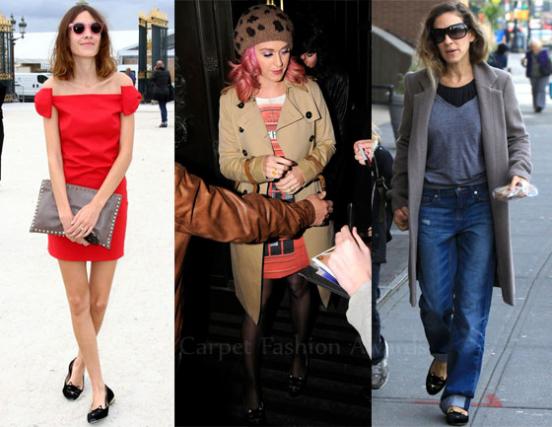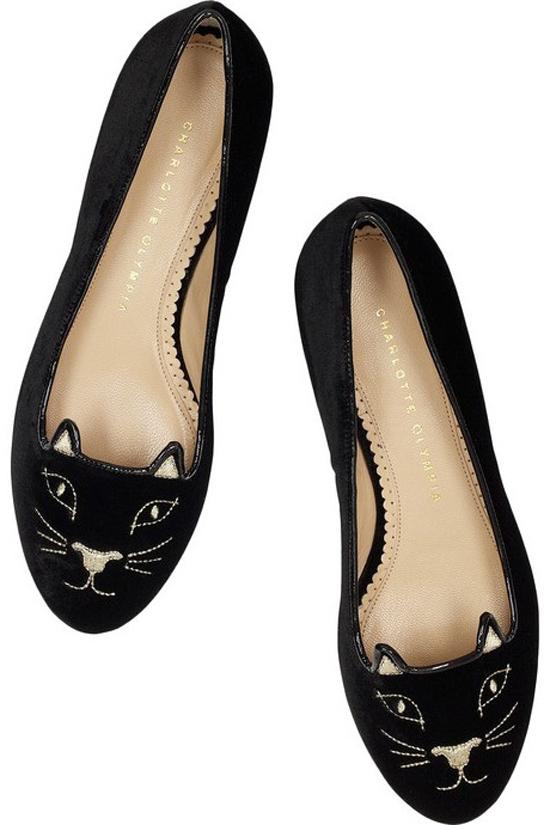 Kylie Minogue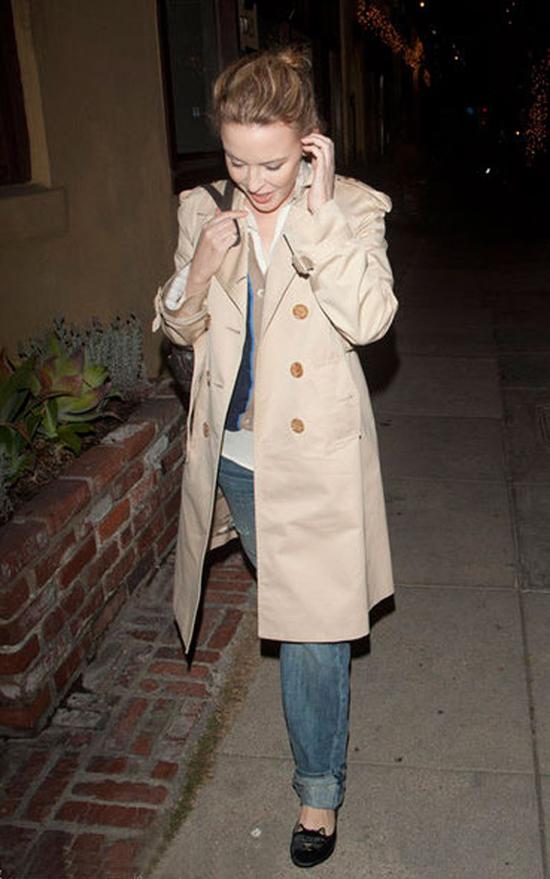 Initially, the model was presented only in classic black, but as the ballerina gaining more and more popularity, there is a "kittens" in red, and leopard print.
Poppy Delevin
Beyonce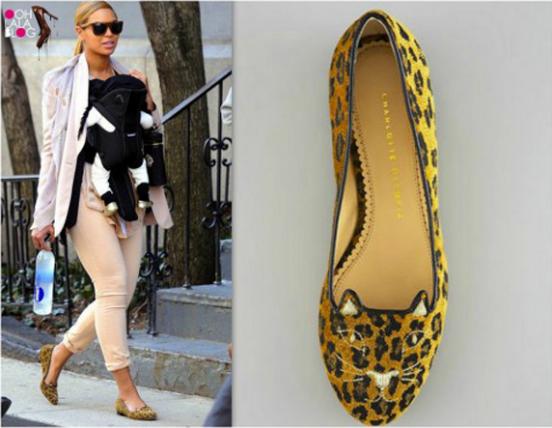 Furthermore, after ballet flats finally consolidated their positions trendy, Olympia has released more elegant and feminine model "kittens" - on the heels.
Alexa Chung