Just recently, I got a very interesting lecture titled «Facecode, or how to find your style." I was inspired by the idea that each of us can find their unique style, turning to face his own features. We can throughout his life to try and admire the style of romantic ruffles and bows, and remain dissatisfied with themselves. Perhaps reading the code of your face, we finally an example of what is given to us by nature and relax?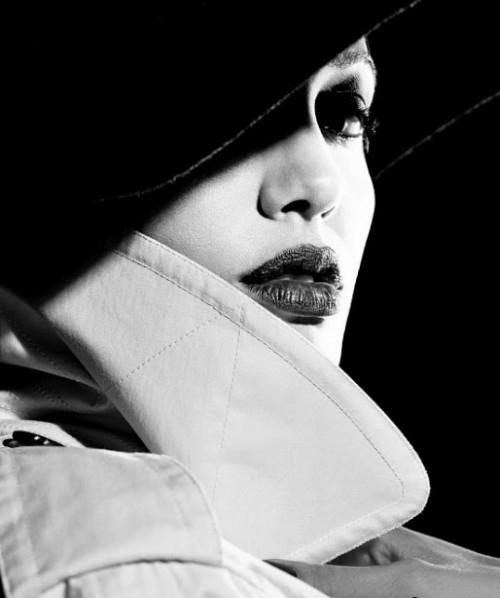 Actually no need to invent anything, any particular style is already encrypted in us, the main thing - to understand, to see and to prove. Today's publication, I fully devote drama.
Total distinguish six styles:
1. The dramatic style
2. naive romanticism
3. natural style
4. classic style
5. romantic style (complex romance)
6. sporty style
Let's start from the image.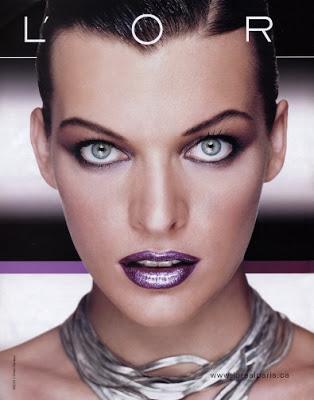 I think no one in any doubt that this is a Milla Jovovich.
Mila pronounced face dramatic type, which is characterized by a certain monumentality, texture, she arched eyebrow line, clearly outlined Mysik forehead. The nose is quite massive, the tip pointing down, slightly overhanging. Makeup is bright, but not excessive, on the contrary, emphasizes the texture of the face and relief. The image feels dynamics, the pulsation of life.
Here is another picture for comparison.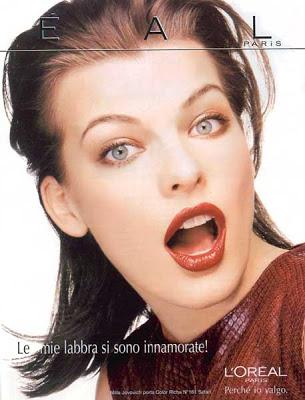 The same is lovely, but in a simplified manner. Hairstyle formless, flat face, no relief, no raisins. But since it is advertising the tone for the face, the emphasis is on the smoothness of the skin model, so the company's stylists L`OREAL can forgive a mistake.
Typically, the model of dramatic type appear on posters cosmetic brands. Their faces engage the attention of well-remembered. A person should not be proportional, correct. Certain highlight can be a big nose, deep or wide-set eyes, full lips, etc.
Another owner of bright faces dramatic type is Eva Longoria. And by the way, is also the face of the brand L`OREAL.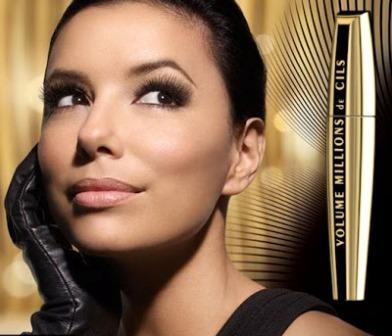 The curved line of the eyebrows, clearly traced the contour of the lips, raised nose, easy half-smile and thoughtful look uniquely riveting attention to the model. It seems to me a kind of refinement and elegance gave way laconic leather glove in the frame. This girl - definitely a star gala evening, which for a moment thoughtful, who was she to give preference to the next dance.
Dramatic style characterized by sensuality, wealth and sexuality.
Obvious examples of the dramatic style of stars will, of course, Angelina Jolie, Sophia Loren, Monica Beluchi.
If you have learned in this self-image, and you want to look sexy, cheeky, but not matter, you can prosherstit Inet on the subject of the best images of Angelina Jolie, Mila Jovovich and Miranda Kerr. Their stylists did not just eat bread.
I will give a few examples.
Below is a photo from the last Angie Oscar. In my opinion, only the lazy have not seen this picture. Attention! Angelina and her leg))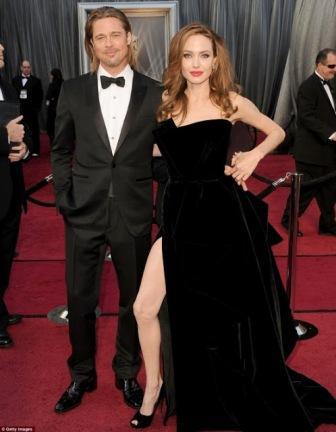 Jolie luxurious image, we see
Velvet
large flounces
deep cut
asymmetry chest
lush voluminous bottom
Now some images of Victoria`s Secret angels Miranda Kerr: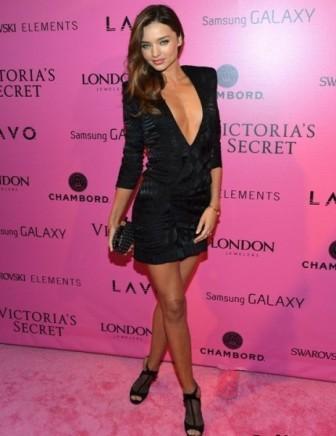 daring mini
deep neckline
pointed shape shoulder
dense fabric with a shimmer
translucent fishnet shoes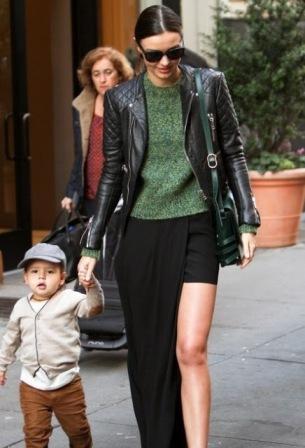 leather leather jackets
the sharp contrast between maxi and mini
saturated green sweater
Thus, the dramatic style peculiar to the following forms:
tight
volume
corsets
asymmetric
deep cuts and cuts
mini
maxi
pointed shape, such as lapels on the jacket
high collars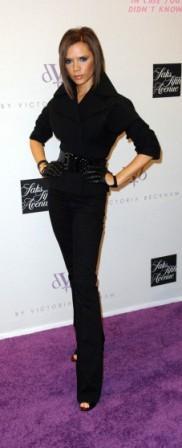 Strict criteria for drawing no, it can be as small peas, and geometric abstraction, the main thing is still the shape and material.
As for material, it may be:
Velvet
Atlas
silk
Leather
fur
Lace
Jacquard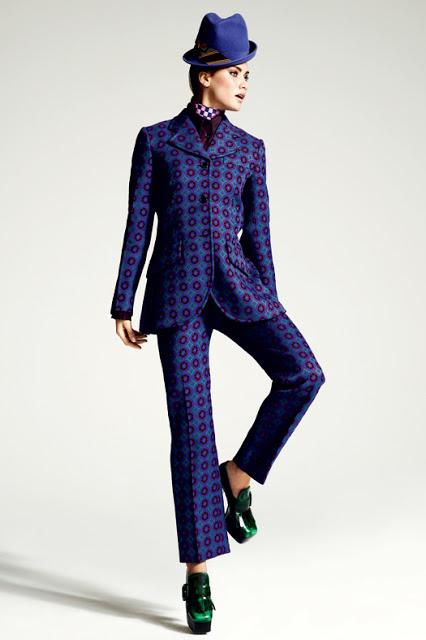 This is an example of jacquard suit)) For example, I had no idea how this looks jacquard.
The colors should be rich, juicy, rich, luxury, whether burgundy, emerald green ooze purple.
We will run a little accessories, because they often play a key role in shaping the image. For example, give it a kind of perfection.
Let's start with the shoe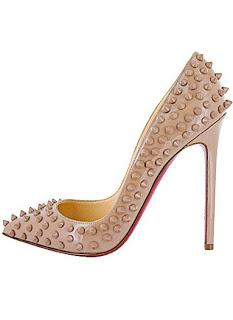 The couple from the new collection of Christian Louboutin 2013. It has a fairly concise form, all the raisins, of course, in the decoration. Spikes bring some aggressive and shocking.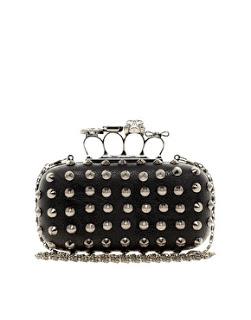 Clutch by Aldo. Here, of course, the whole peppers in spikes and fasteners, stylized brass knuckles. It is a courageous decision.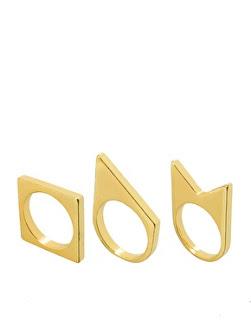 Rings Juzt Access Exclusive geometric shape.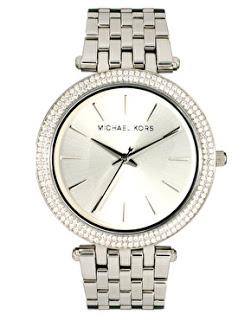 It is enough to watch from the massive American designer Michael Kors, size and shape resembling a very masculine, with thin sharp labels instead of numbers. However, the watch look very feminine thanks to the elegant crystals that lined face.
In general, rock beauty, as a rule, always dramatiki)))
In the next post I would like to tell about the naive romantic. In my opinion, this is a wonderful creation)