While Prince William and his wife Kate celebrated Christmas in London, the other members of the royal family traditionally met celebration at the estate Sandringham, in Norfolk. Morning Queen Elizabeth began with service in the church of St. Magdalene, where she was accompanied by numerous children and grandchildren, and her husband, Philip, who was forced to miss the ceremony last year for health reasons. Despite the fact that the beloved grandson of Her Majesty - Princes William and Harry, who is serving in Afghanistan - were unable to attend the service, miss Elizabeth did not have to - at the gates of the church it waited nearly a thousand subjects who literally showered gifts upon the representatives of the royal family bouquets, gifts and Christmas gifts.
Of course, the queen of do not say, but Elizabeth is very cute and funny old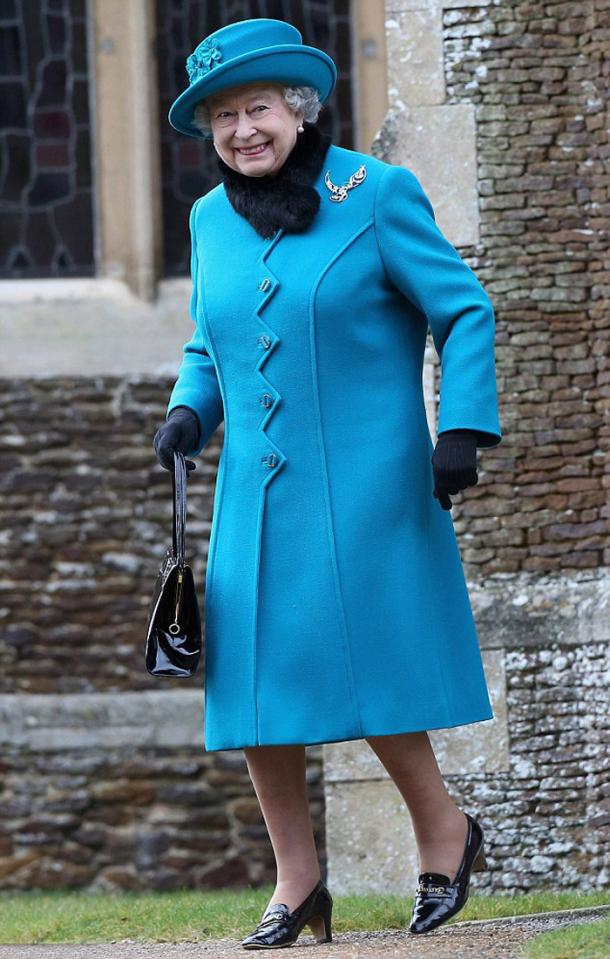 The queen and her granddaughter Princess Beatrice and Eugenie accept gifts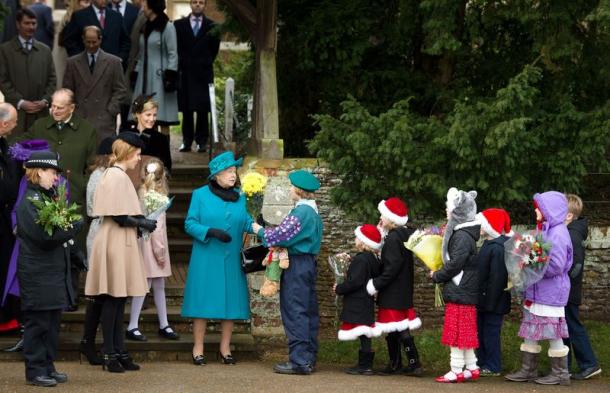 Countess Sophie, Prince Edward, and their 7-year-old daughter, Lady Louise Windsor and Prince Philip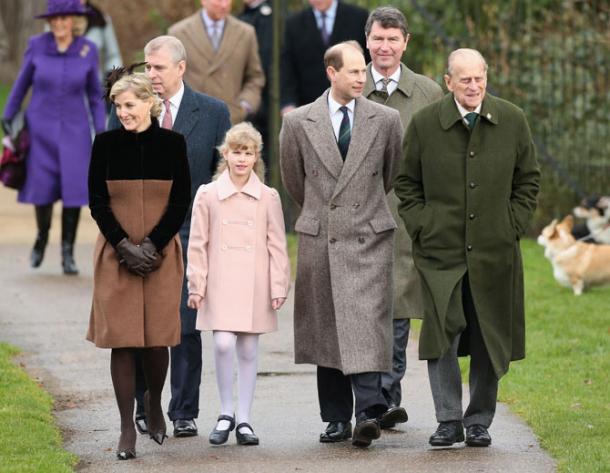 Prince Charles and Duchess Camilla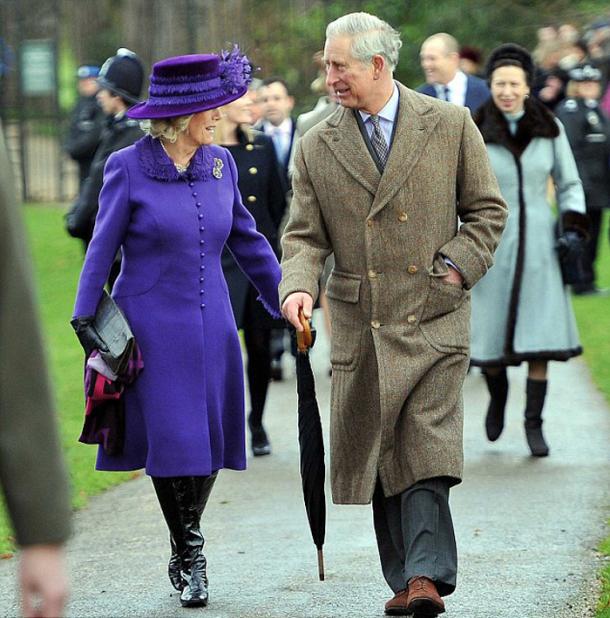 On the same day the Queen, according to tradition, he gave a video message to his people, in which she congratulated British holidays and thanked them for their contribution to the development of the country. Incidentally, this year's video message broadcast in the format of 3D - in spite of his advanced age, 86-year-old Elizabeth is trying to follow the newfangled trends and to keep up with modern technology.