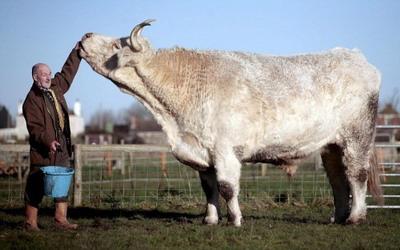 We are what we eat. Not really refreshing. But still. About genetically modified crop production we get enough bulk and variety of information. On the methods of growing chickens on poultry farms are also quite heard. Yes, and saw who it was interesting.
Well, if a person keeps in mind some no care of yourself, a loved one, he is trying to do more or less sensible choice. That is, to buy products that are seen him more environmentally friendly, or something. Potatoes with carrots and onions - grandmothers. Beef (chicken not talking about) in the store - no, no, just on the market.
Yup. Here recently spoke with an acquaintance. Expert on animal nutrition. He dispelled my last illusions on this score. A picture by omitting unnecessary details, such as a whole - 99% of beef and pork sold in the markets of Ukraine, in fact, "In vitro meat." In animal feed, Bude is a large farm or a small individual farming, not just added as part of the standard menu so many chemicals that say about the rest of the diet can be as a supplement. Because on the other is not profitable. And "grown" in a natural way the meat will cost us in the market about 250-300 hryvnia per kilogram. With regard to imports (Argentina, Mexico) comment was: "Can you imagine a normal bull weighing three tons? And they're in the majority of these grow ».
Here we go. So whatever "we are what we eat"?