Not long did the maternity leave Adele, who became a mother last October - the singer once again hungry for glory and is ready to return to the stage. Moreover, the reason for the return turned out to be very good - Adele perform at the 85th award ceremony "Oscar" to be held in Los Angeles on February 24th. On stage, the Hollywood Theatre "Dolby" singer will perform her hit «Skyfall» from the eponymous James Bond film, which is nominated for best soundtrack of the year. Adele has already received the "Golden Globe" for this wonderful song, so its chances to take over the most prestigious film awards in the world is automatically doubled.
It is a great honor for me - to be nominated and sing in front of people who do not cease to shake my imagination. I have never experienced such a moment, and may go through it only once in a lifetime.
- Says the singer and the organizers of the show echoed her:
We believe that the performance of Adele's become one of the most memorable moments of the ceremony.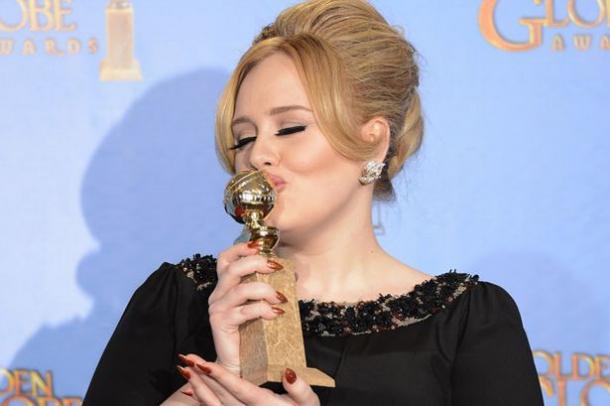 Perhaps the vast collection of awards Adele will soon be added another pretty statuette
Ceremony "Oscar 2013" is not limited to only one mention of the legendary "bondiane" - this year the famous story about the 007 is 50 years old, after which the organizers of the anniversary ceremony intended to dedicate a separate part of the franchise of the ceremony.