Who haircut who painted, and who made all at once. The brightest stars of the changes over the past few months.
Charlize Theron
Sometimes it happens. Charlize Theron decided and still separated from his luxurious head of hair for the role in the action adventure "Mad Max: Fury Road." Step desperate, but as it turned out, the actress he went only benefit: Charlize is now not even thinking about how to grow and even more so to build its former beauty. With brown-haired boy for her and more convenient, since Theron had a little son, and prettier, but here you can make a reservation - an amateur.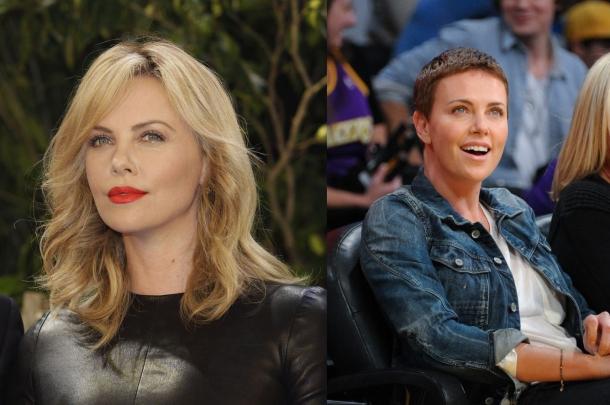 Michelle Obama
The second period gave her betrothed, but, thank God, the term of the president. Now, for the fifth year in a row, Michelle - the first lady of the United States, and in order not to be known as ordinary, she decided to change the image. Currently, Mrs. Obama proudly flaunts front of the cameras with a fashionable hairstyle and long bangs.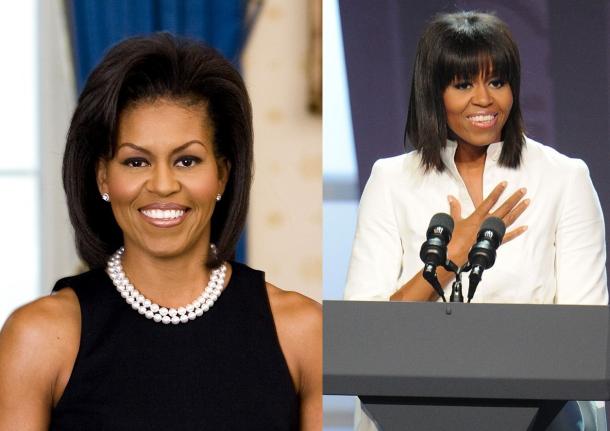 Beyonce
Much the same can be seen on the head of Beyonce, though her hair is longer, and the color is interesting. BBC has made changes long before Michelle therefore been speculated that Obama borrowed the idea from her friend and ardent supporter of her husband.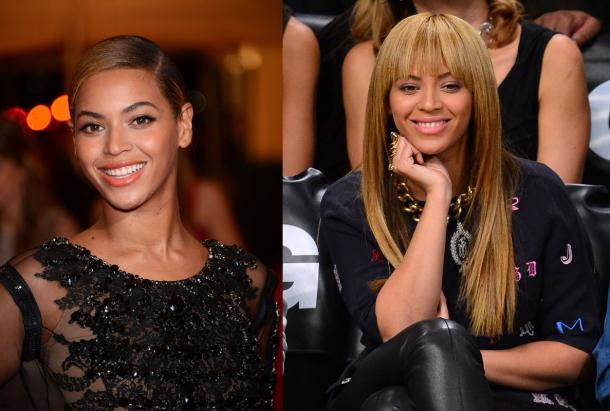 Megan Fox
Birth of first child greatly changed Megan, but it's still beauty Lepa, chervlena lips, but brovmi the Union, as stated in the infamous Soviet comedy. Fox became more feminine, sexy and wild left with black hair color.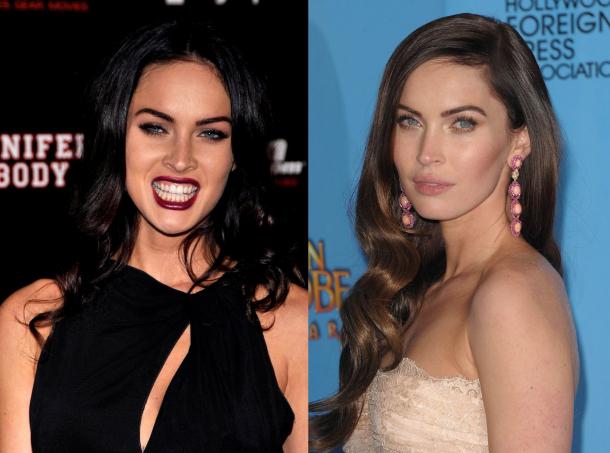 Bonnie Wright
21-year-old Bonnie wanted to experiment, but it would be better, these experiments have remained unfulfilled, because the dark color of her hair is clearly old, even though she's only 21 and about any age can not be considered. I hope she still come to its senses ...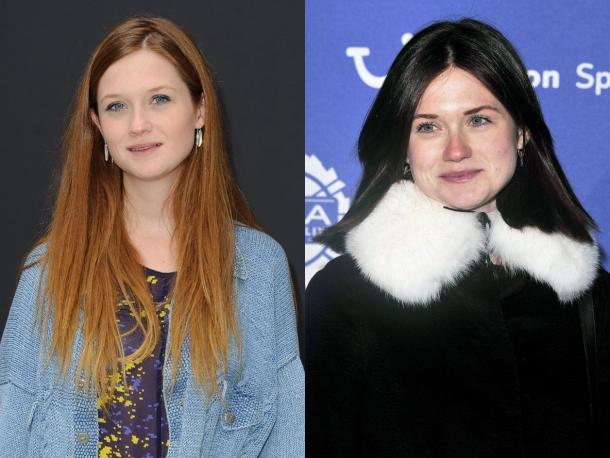 Emily Blunt
But Emily Blunt, on the contrary, looked younger. And she did it easily and simply using bright hair colors. Now Blunt is not the brunette, or even brown-haired and blond.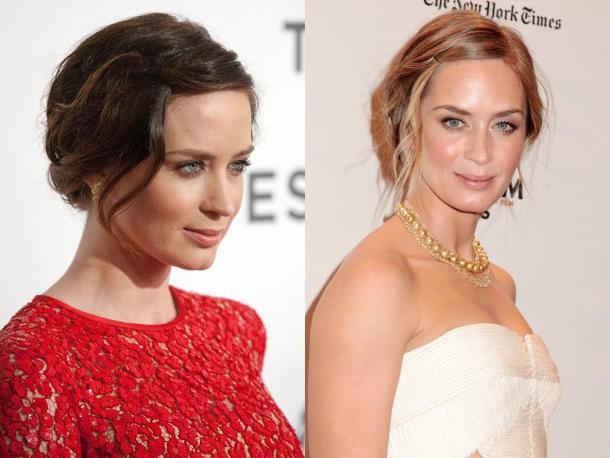 Natalie Portman
Several directors were asked to Natalie at the time of becoming a blonde beauty, and she, as an actress, agreed. While it lasted, "blond" long and is already a few months later Portman appeared in his familiar role.
Rihanna
Chris Brown is already on the hook, so with a short haircut, which is so like her boyfriend, the singer said goodbye. Hail naroschёnnye locks! By the way, with long hair and Rea younger and fresher. A mile away you can see that the girl, not a boy with good styling.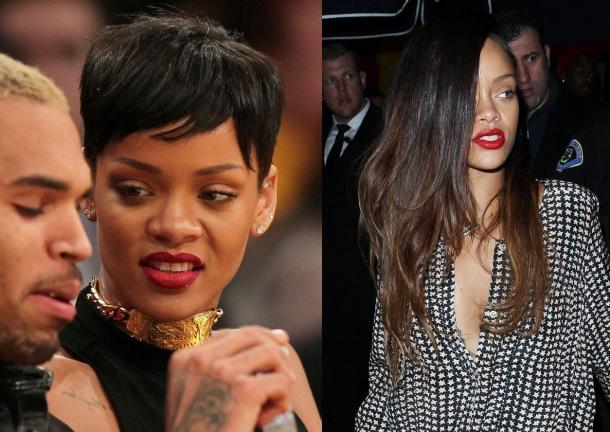 Jennifer Lawrence
It was necessary, it was important! With Jennifer blond complexion is not written.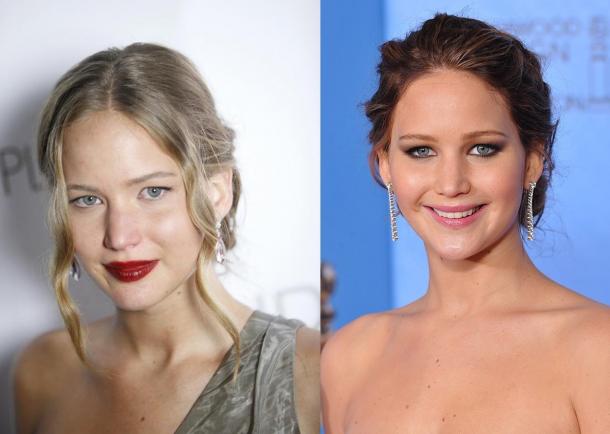 Rosie Huntington-Whiteley
Model visibly brightened. The new contract or a change for the better?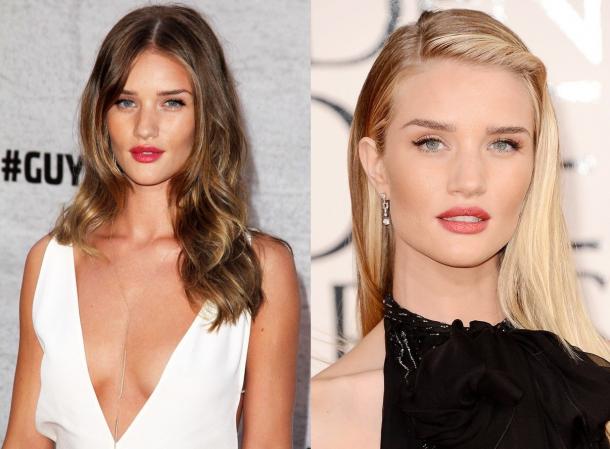 Kerry Washington
High forehead Kerry Washington hid thick bangs that significantly changed its appearance. Great looks, though she was not 25, but more than ten years.