Part I - here.
Helen Mirren
Life blonde good, but life is rosy at times better. So I thought 67-year-old Helen Mirren and toned his hair pink. Some say that the actress began to look fresh (supposedly just nuts), while others believe that it looked like a granny out of the tram (some good visual memory, after all). Helen herself explains his choice craving for experimentation:
"I suddenly decided that it would be cool to dye my hair pink. I was inspired by staining with Briton, who won in the show "America's Next Top Model." I can even say I imitated her! Why not? »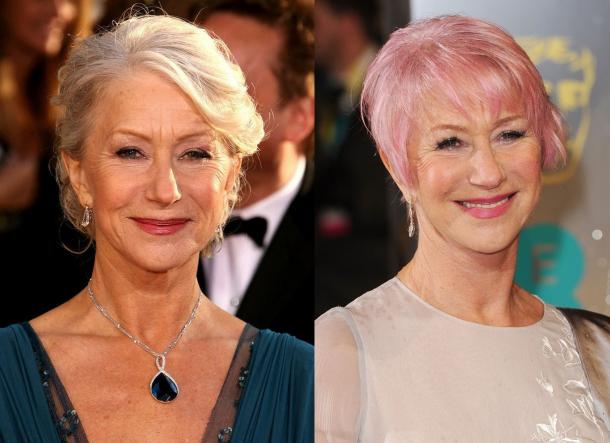 Rosario Dawson
I do not have time to shave the temple at 23, so why not do it in 33? Rosario Dawson as Helen Mirren, adequately assess their age, but to make fun of his own hair - the most lovely thing that in 10, 20, 50. The way that the new hairstyle Dawson very fit, just remember her bold screen heroines ( not the fact that she lives in this, but obviously not good looks came good girl).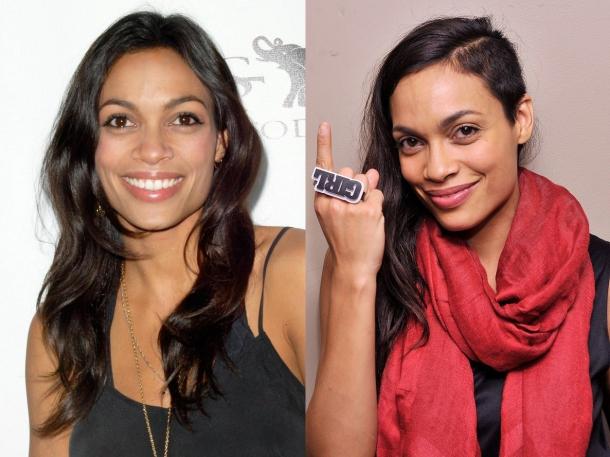 Leigh Lezark
Nothing, just nothing. Brunette with blue eyes are always brighter blonde, so I do not know why so Leigh wanted to spoil their appearance. Not to say that everything is so depressing (she even younger), but for me the blonde from Lezark well, just no.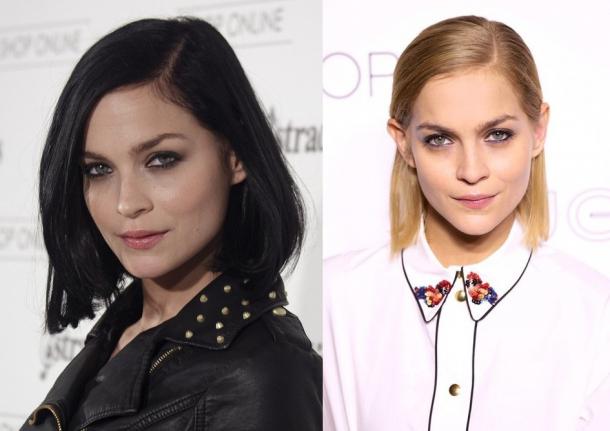 Rihanna
Record for changing hairstyles continues its triumphal march. A few days passed with Streaked Rihanna short hair, but the ceremony «Grammy» appeared with luxurious hair graft. Parted in the middle successfully hid shaven temple (from Rea universal mop).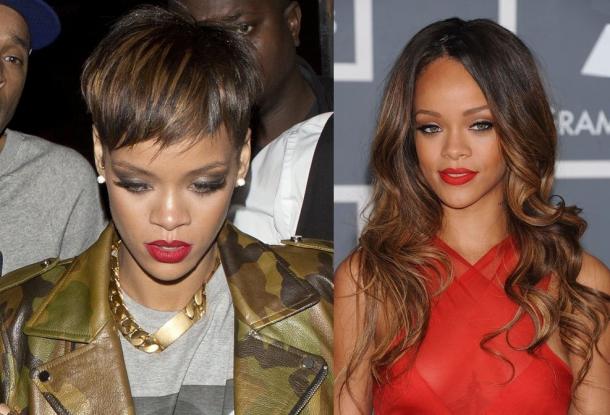 Kelly Rowland
As the Kelly will lead the red carpet ceremony "Oscar", therefore (well, just so) it is necessary to look at all 100. To do this, Kelly did bang a la Beyonce.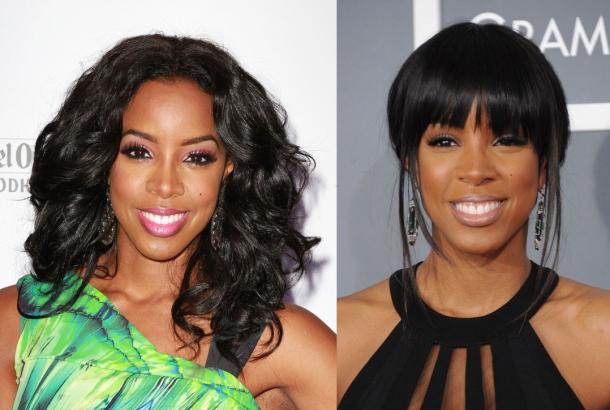 Zosia Mamet
The star of the television series "Girls" at some point decided to (or suggested to her) that she too greyish appearance for TV. She considered this at least a month (for some reason I'm sure), and finally decided to disguise in a light color. What happened, you can see for yourself. Not bad, but why it is so light powder? The vampire or something, instead of Zosia.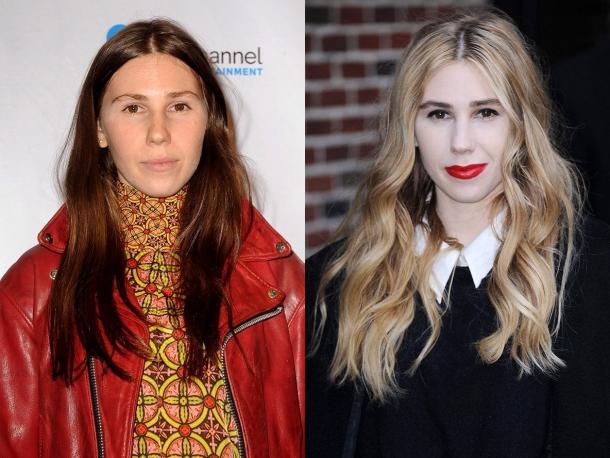 Kat Graham
Another TV feature - Kat Graham. As it does not tarnish upreknёsh, but probably in the new episodes of the series "The Vampire Diaries" Bonnie will meet with his counterpart blonde whose eyes still not green, and blue smack.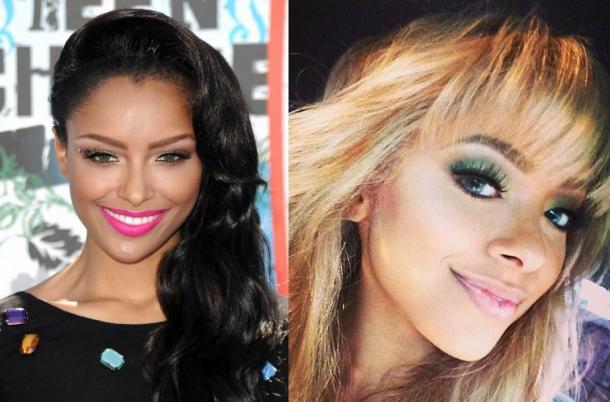 Brooklyn Decker
Perhaps Brooklyn tired of listening to jokes about blondes boyfriend or a tennis player because of want, but somehow now the model-haired. In fact, little has changed, but I see a completely different person.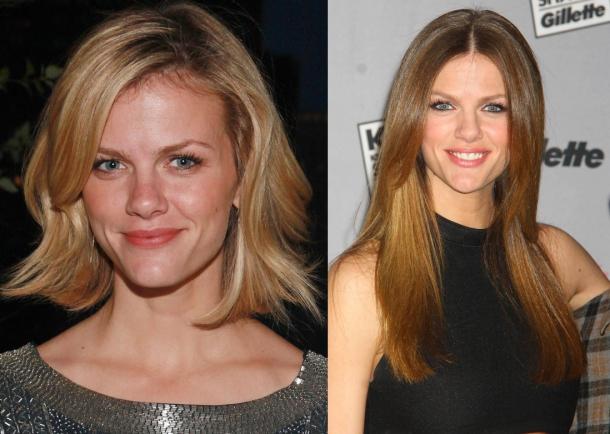 Jennifer Aniston
While Jennifer starred in the comedy "The Changeling", we can see these things, it would appear, having exchanged their beautiful honey-gray color on the platinum blond. Let's be honest: no ice. Well, it's a wig.