In front of one of the most anticipated shows within the Milan Fashion Week, the audience sat in the hall and in the twilight of impatience - everyone knew that Miuccia Prada certainly prepared that can not fail to delight.
And at first sounded music from the movie "Betty Blue" Jean-Jacques Beneksa, and on the walls of any graceful light installations: flying birds, silhouettes of girls, black cats, running fans, spiral staircases ... nothing like?
Even if there is nothing, then, seeing the characters of the show, everything would be clear. Model as if descended on the podium with screen classic Hitchcock thriller in which they ran in the rain or from the villain, or ran hastily out of the shower - specifically stylists made it through wet stacking.
"Wet elegance" called his collection Miuccia herself. Immediately it should be noted that despite the "wet", along came a delightful and elegant.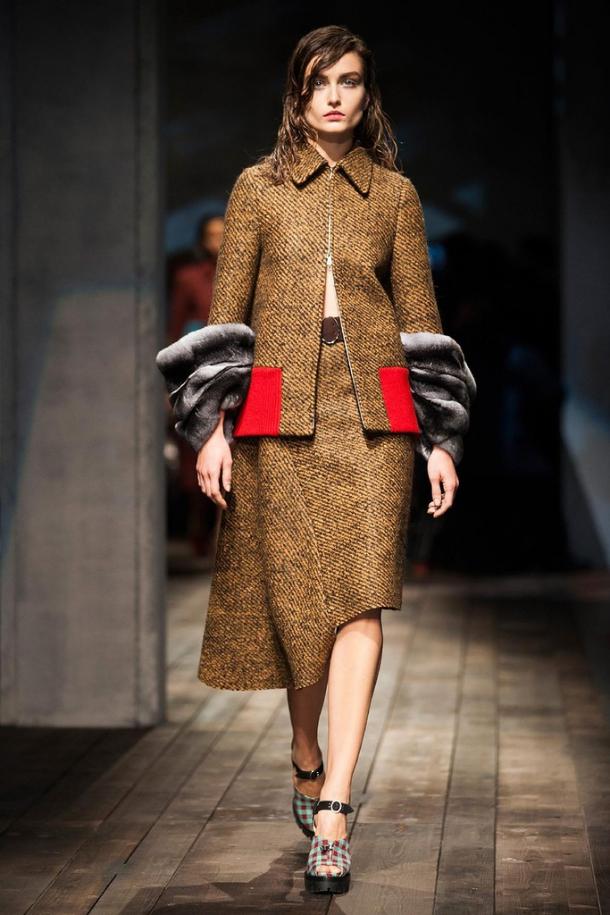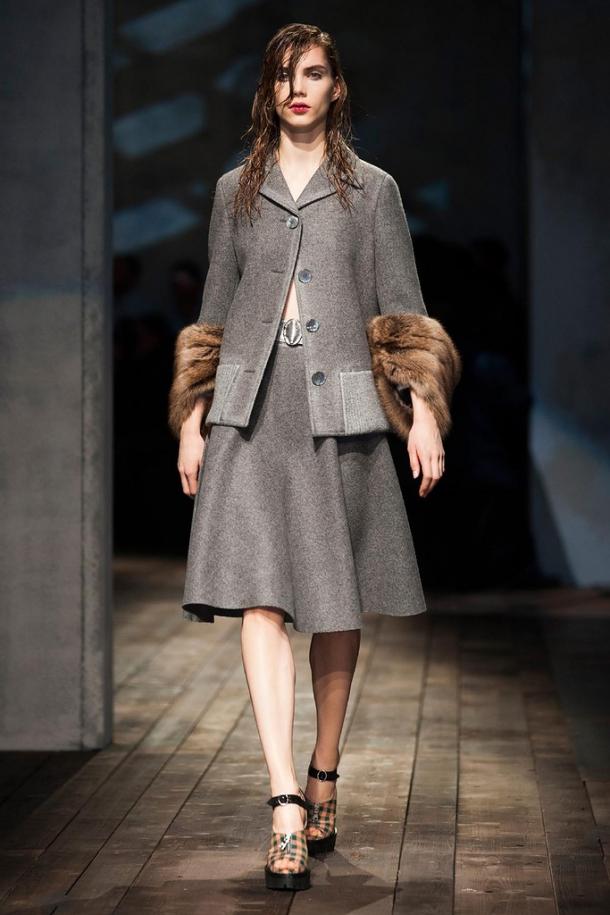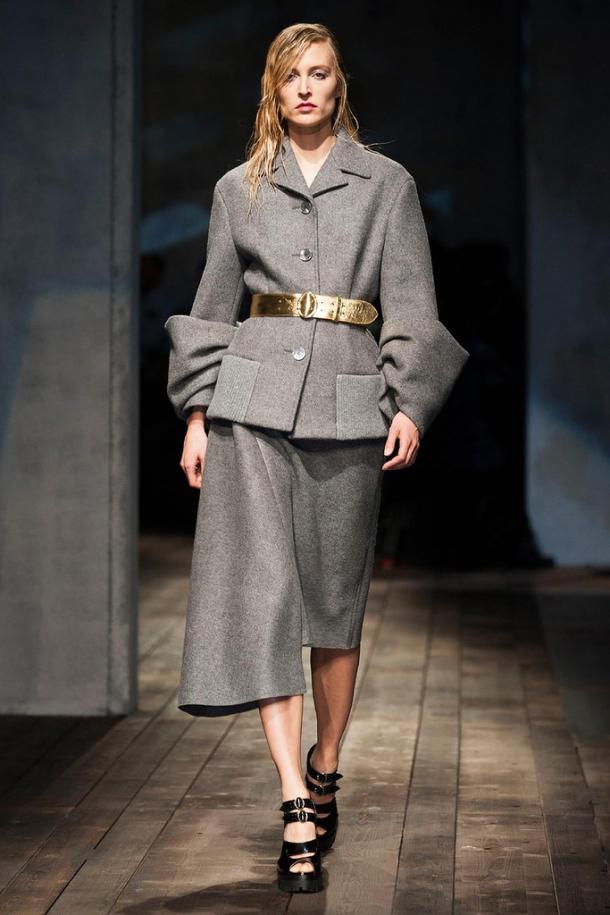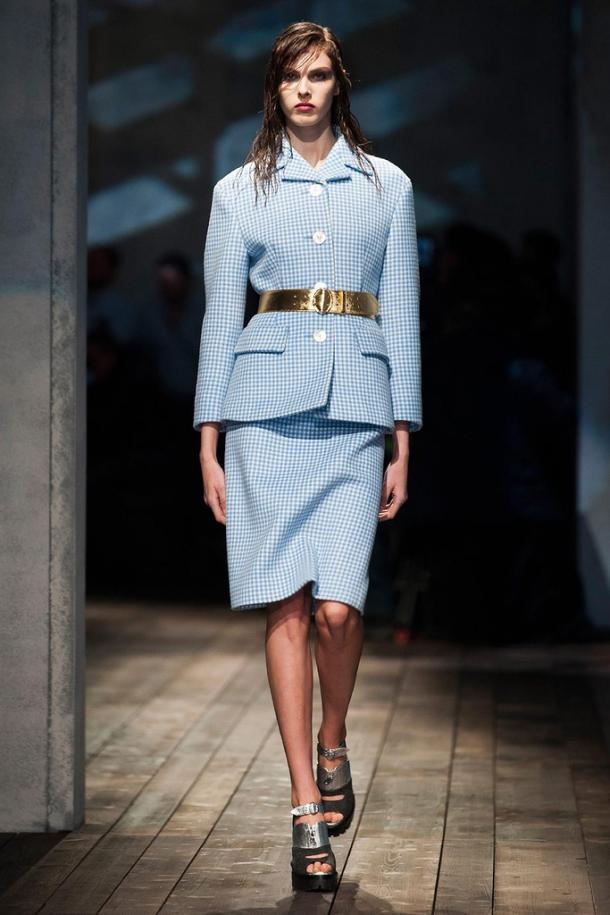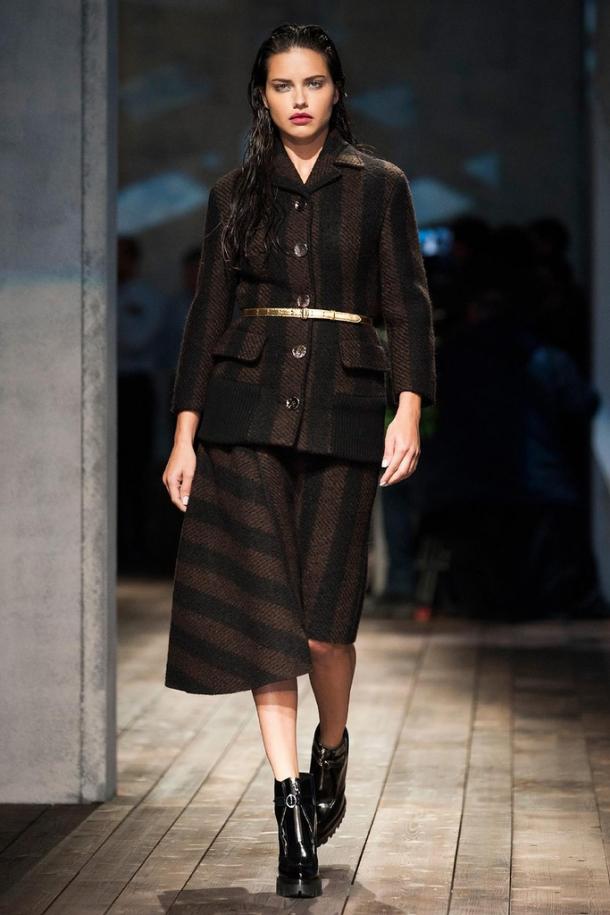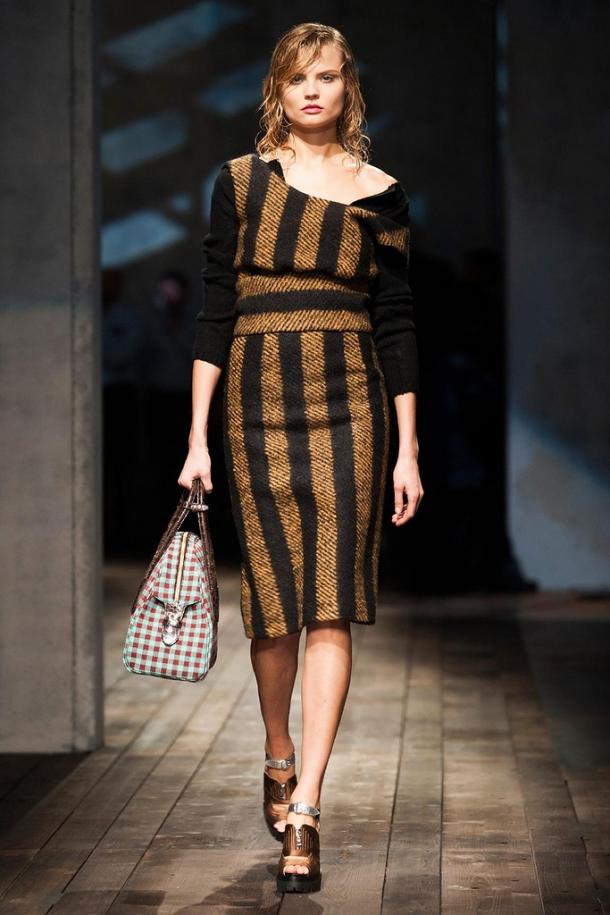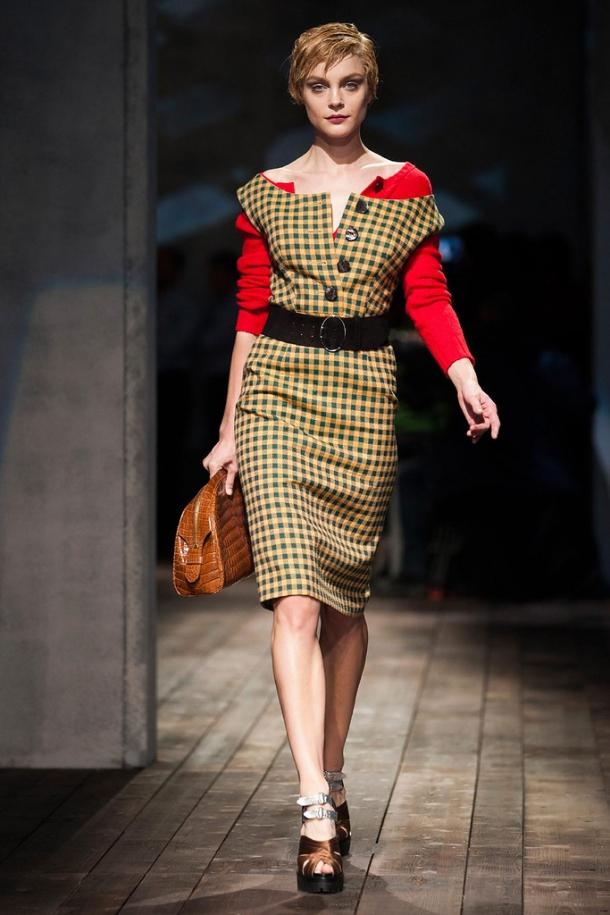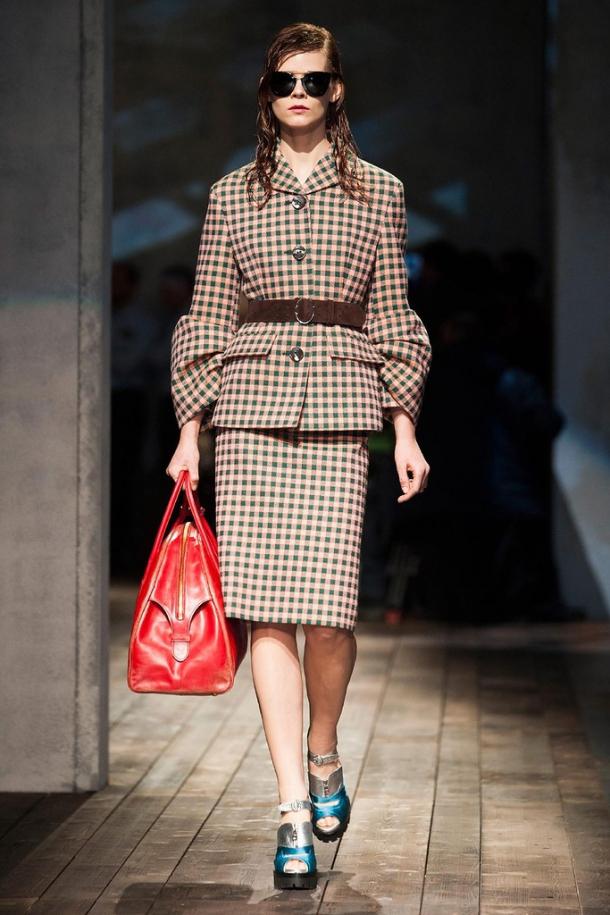 In a new collection of Prada Fall-Winter 2013-2014 includes woolen coats with fur collars and sleeves bufonami, tweed dresses, jackets and mink flared plaid capes in delicate pastel shades, which were tightened wide straps with glitter metallicheckim.
This time the designer to focus precisely on the fact that it goes better than anyone: coats, dresses and furs. A checkered print, back in fashion and presented in the male line of Prada, took a red thread through the entire autumn collection.
Materials collection for the most part "winter". Metallized leather, mink fur, leather and tweed Aligator became the basis of outerwear.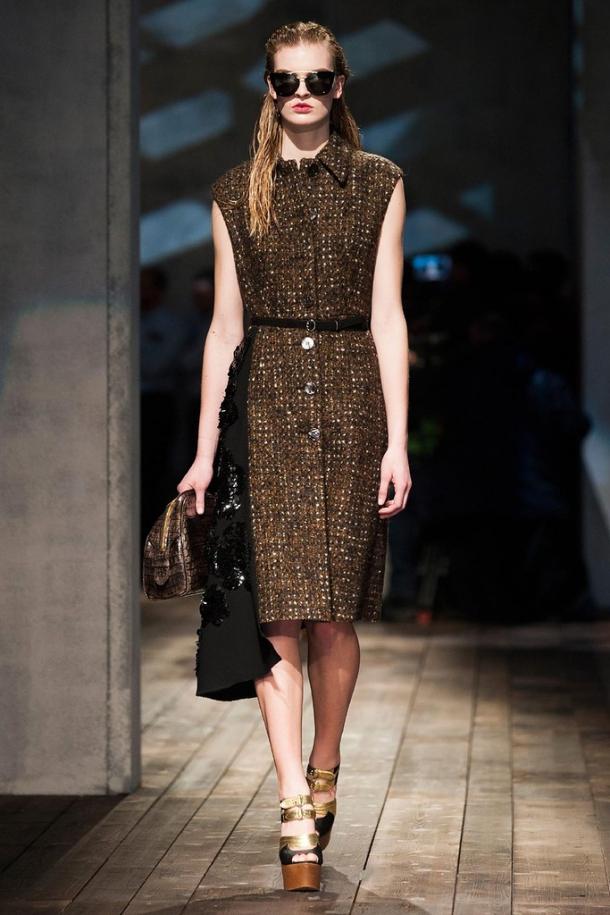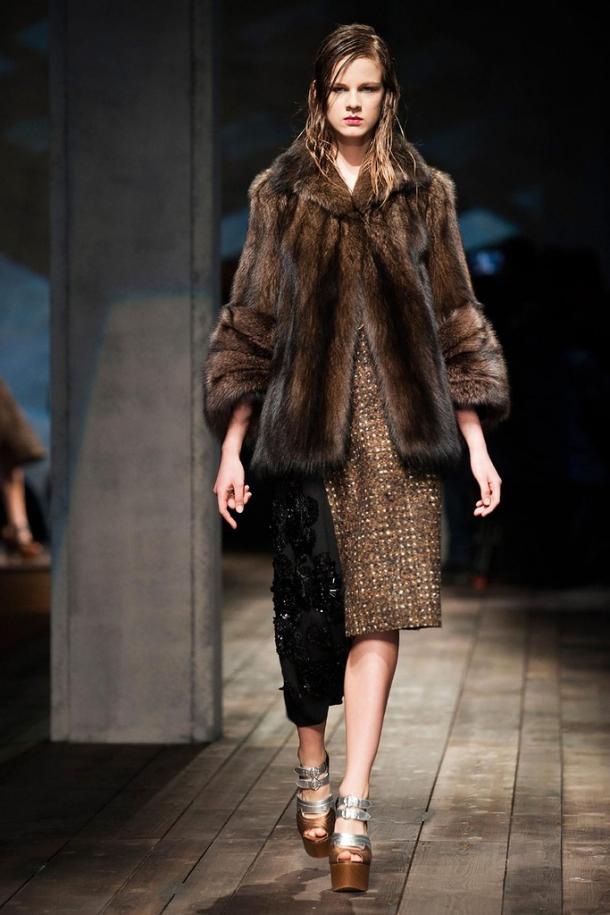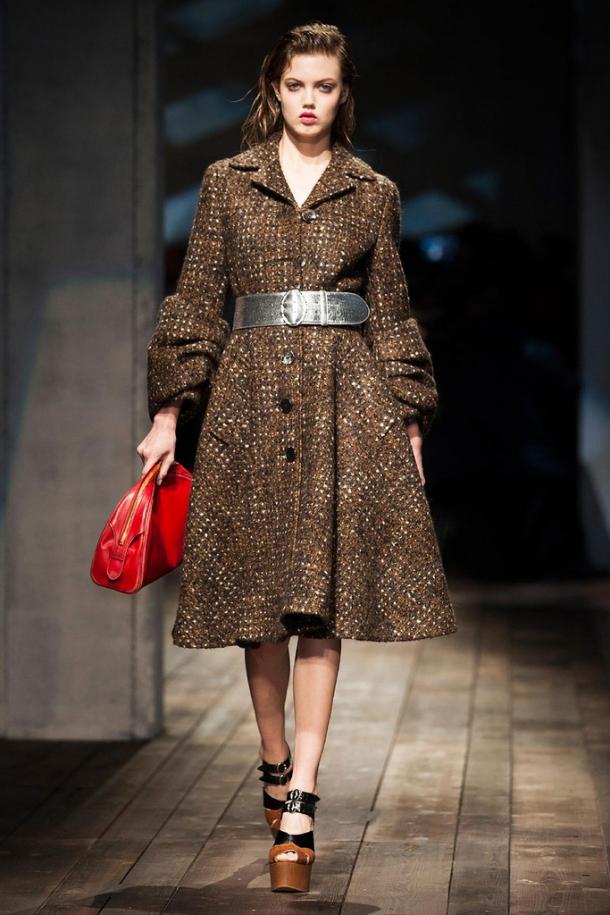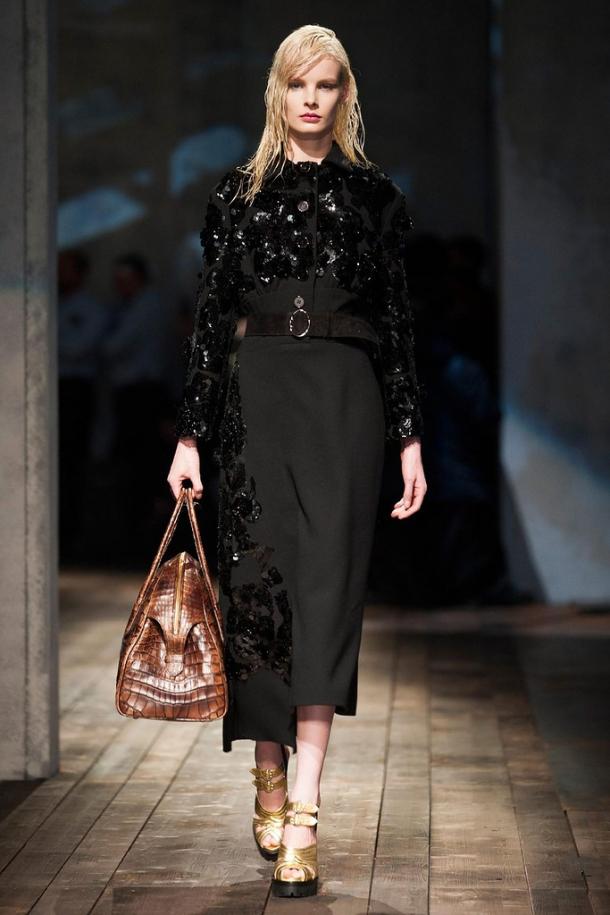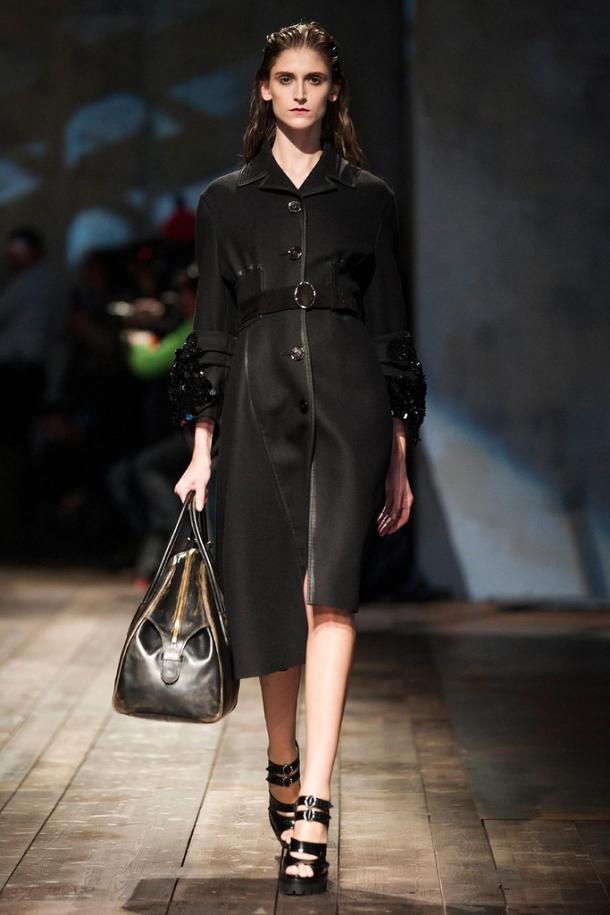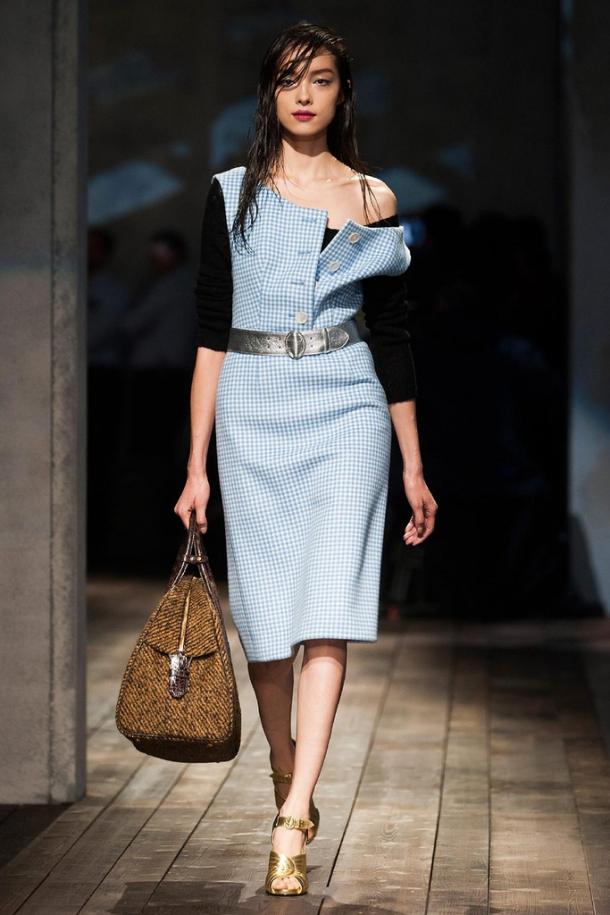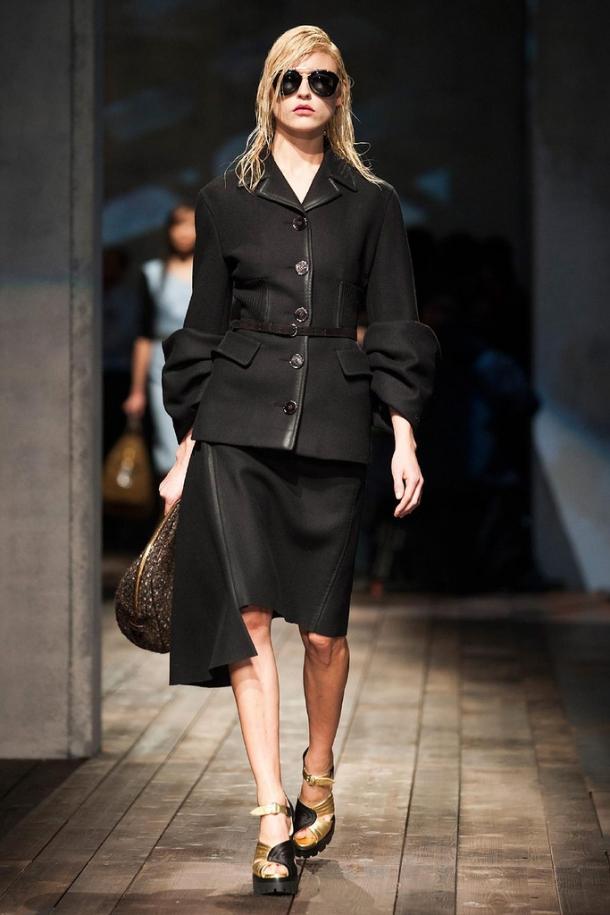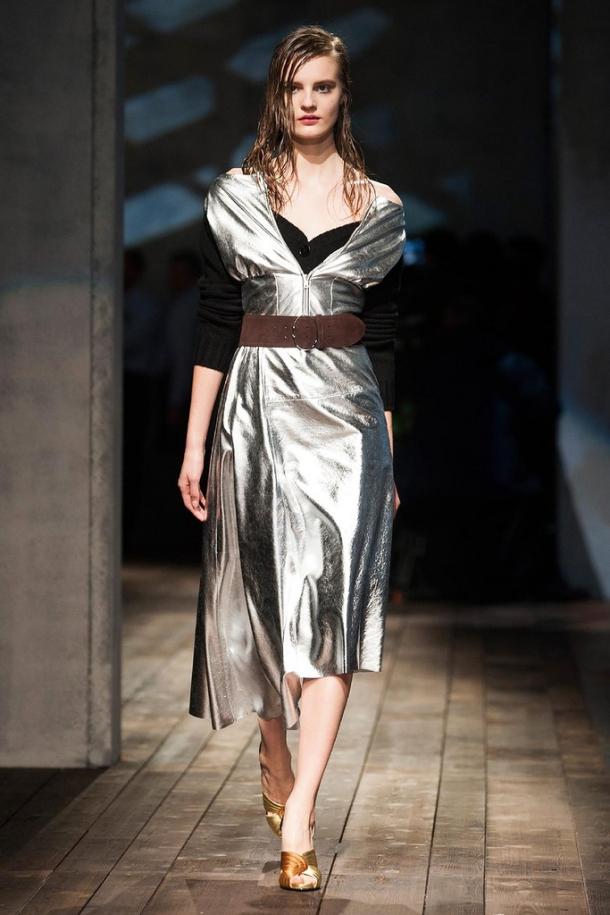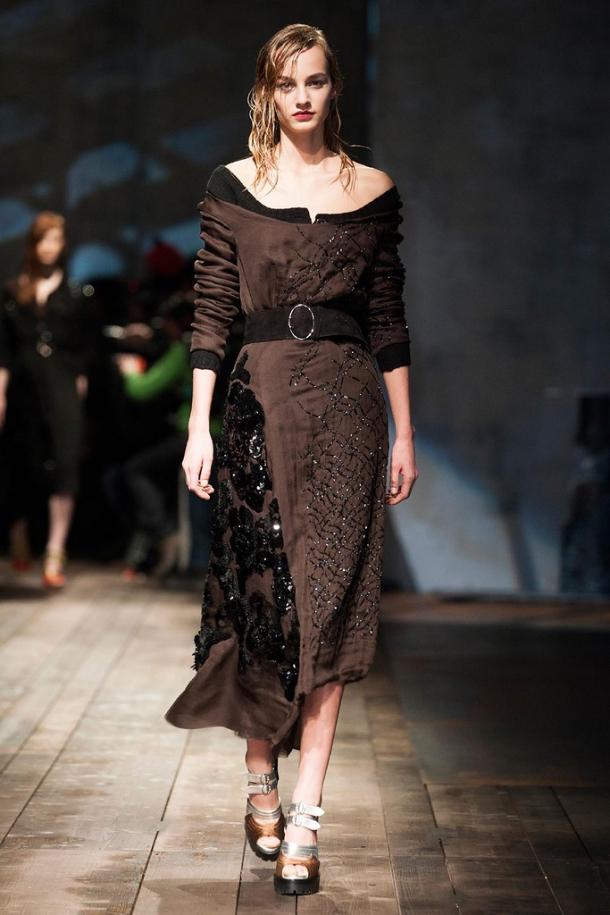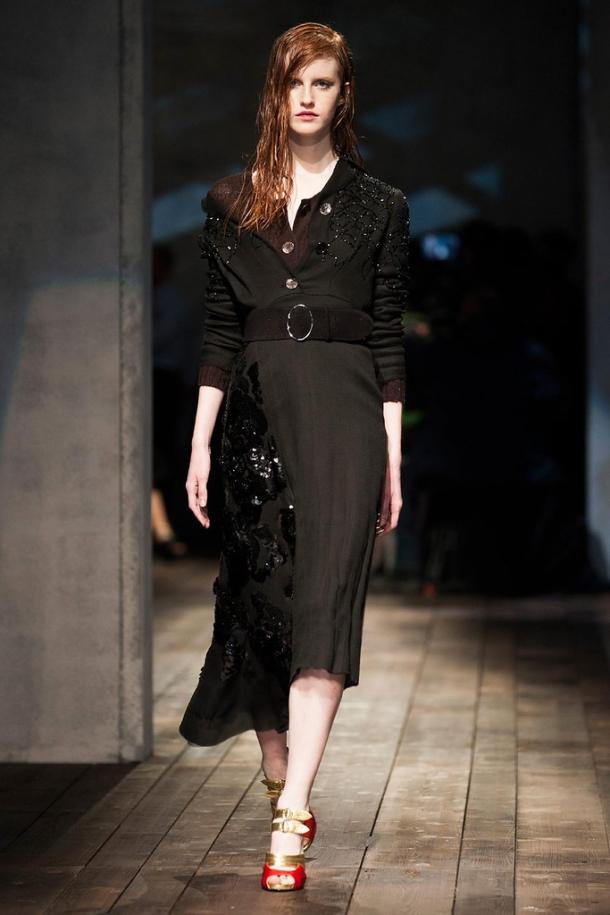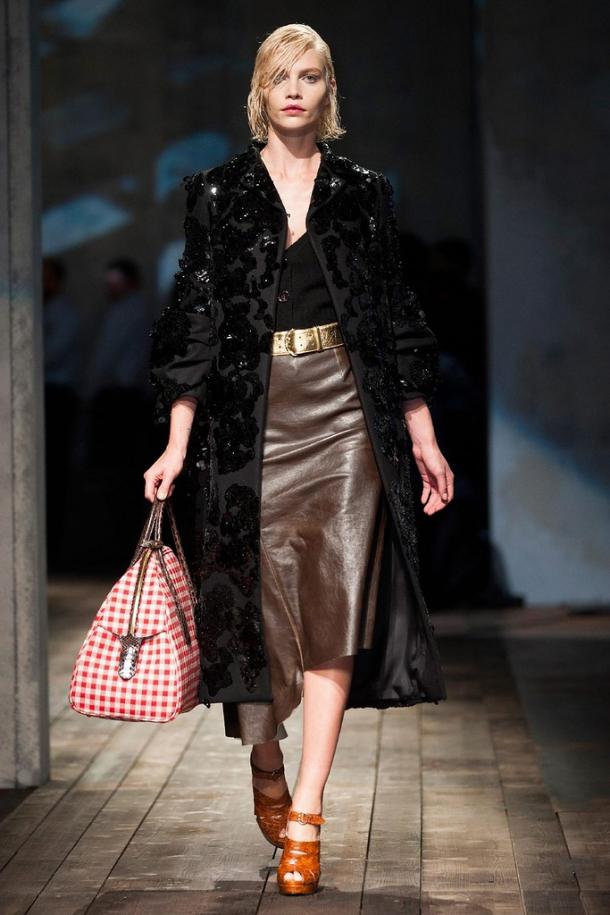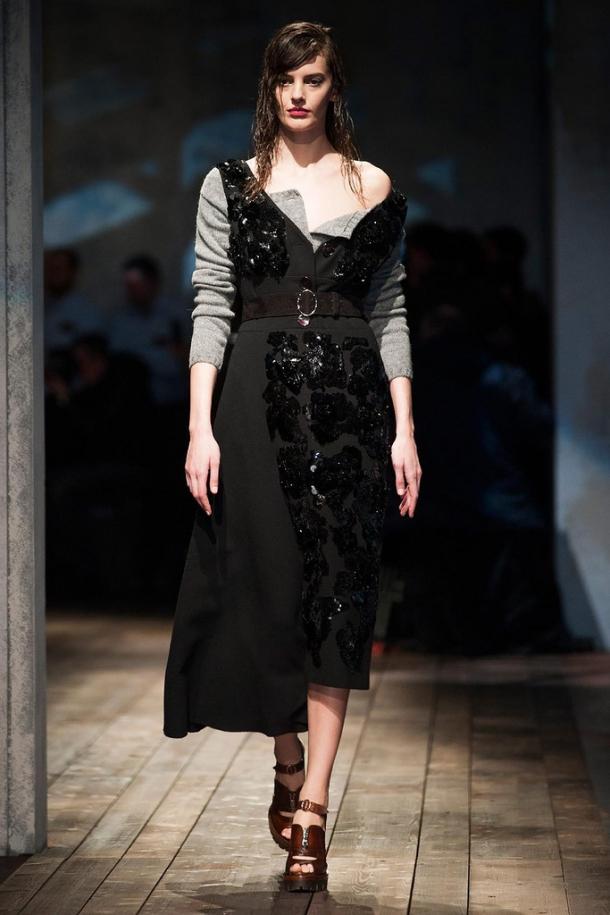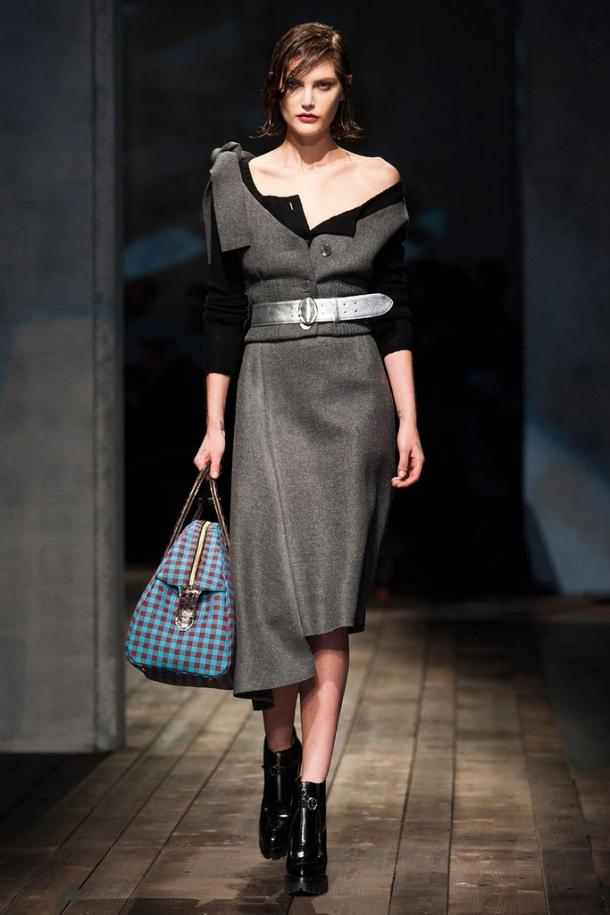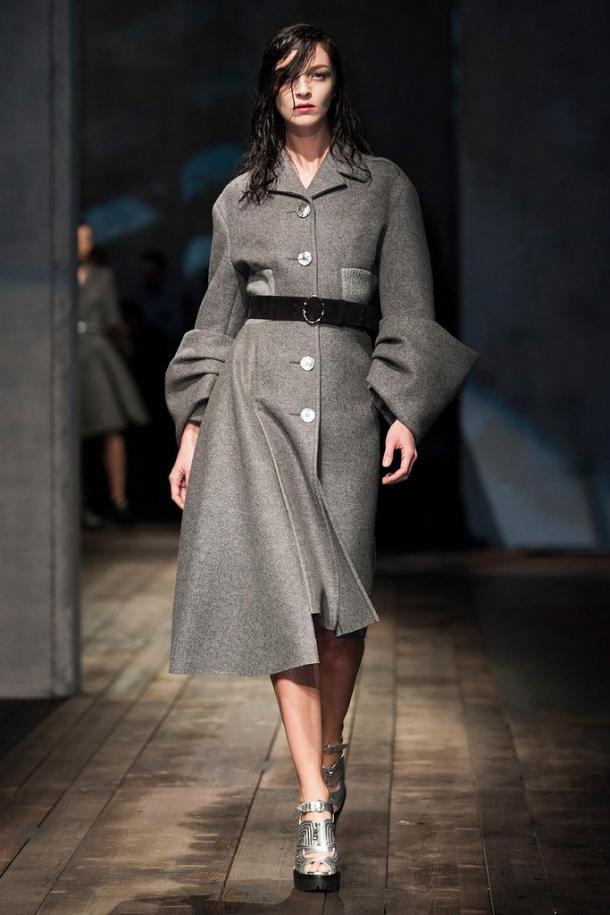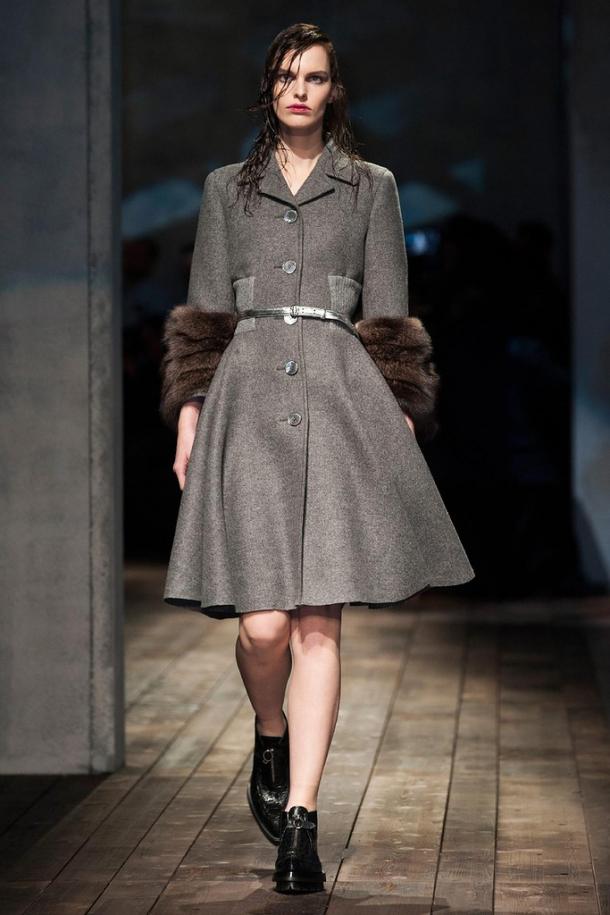 The color palette of the collection of Prada Fall-Winter 2013-2014 got very rich: it is based were articles of tweed brown, gray, pink, red, ice blue, mustard, green, burgundy with the addition of black shades. Leather coats, suits, skirts in red, turquoise, black, brown and gold tones.
A pastel yellow, pink and blue tones Miuccia took for their sundresses, costumes and, of course, plaid coats, which are predicting will be one of the important highlights of the coming season.
Peerless clutches of tweed and leather Aligator and bags into the cell is likely to become the most popular accessories 2013.
Natural make-up and the effect of wet hair completed the image of the girl in the spirit of the current Prada - elegant and confident.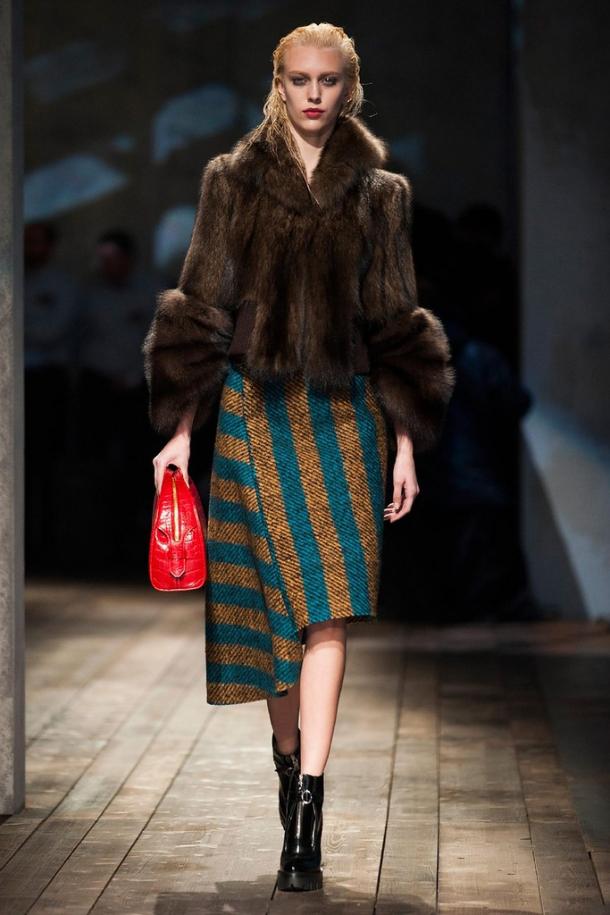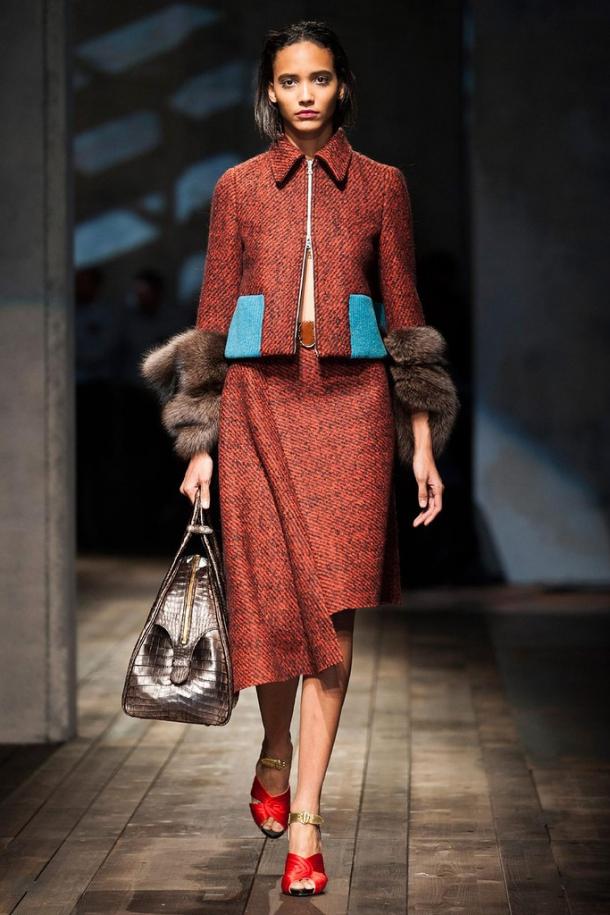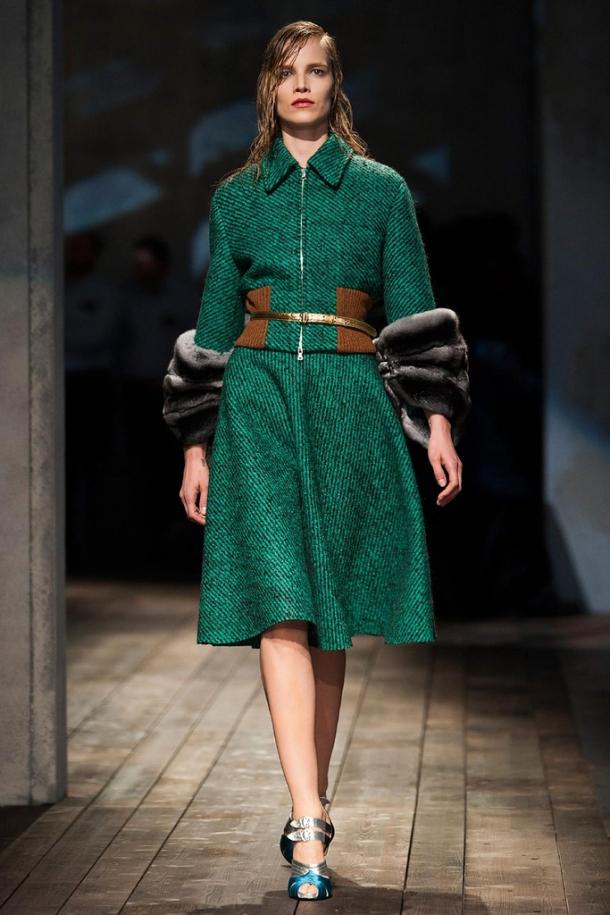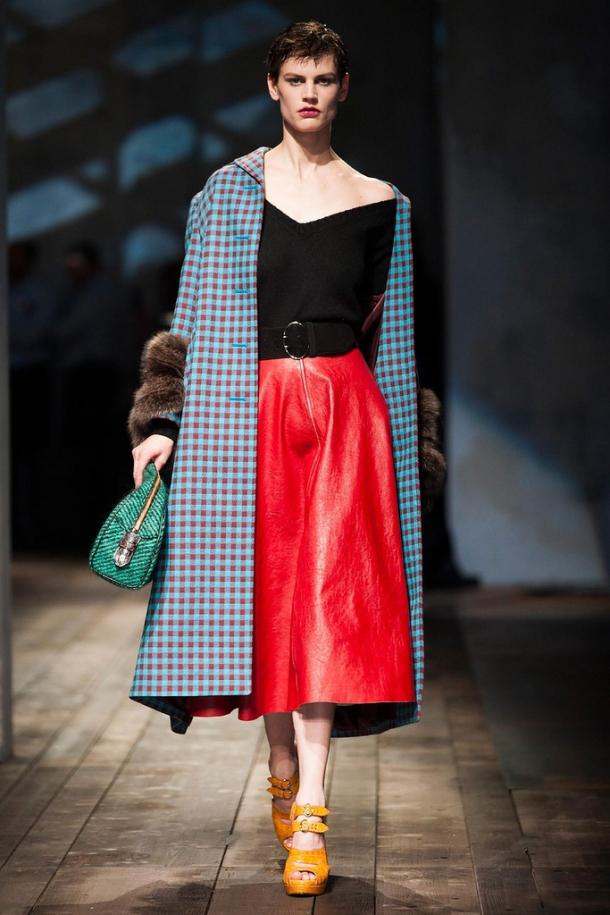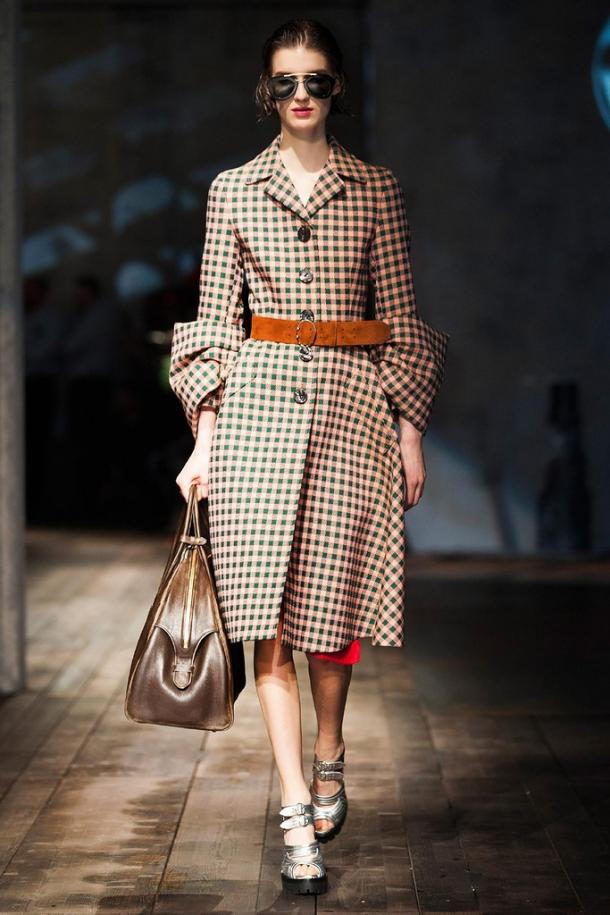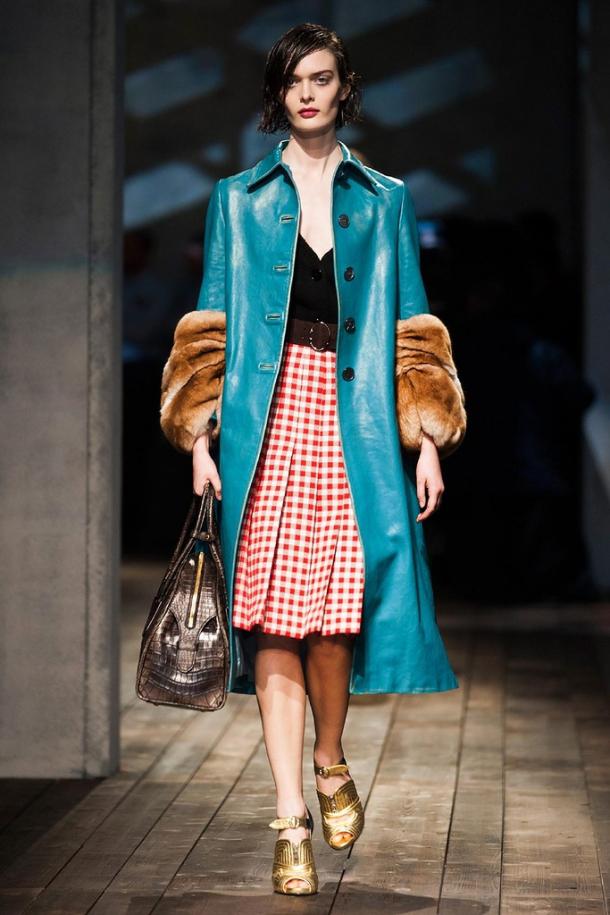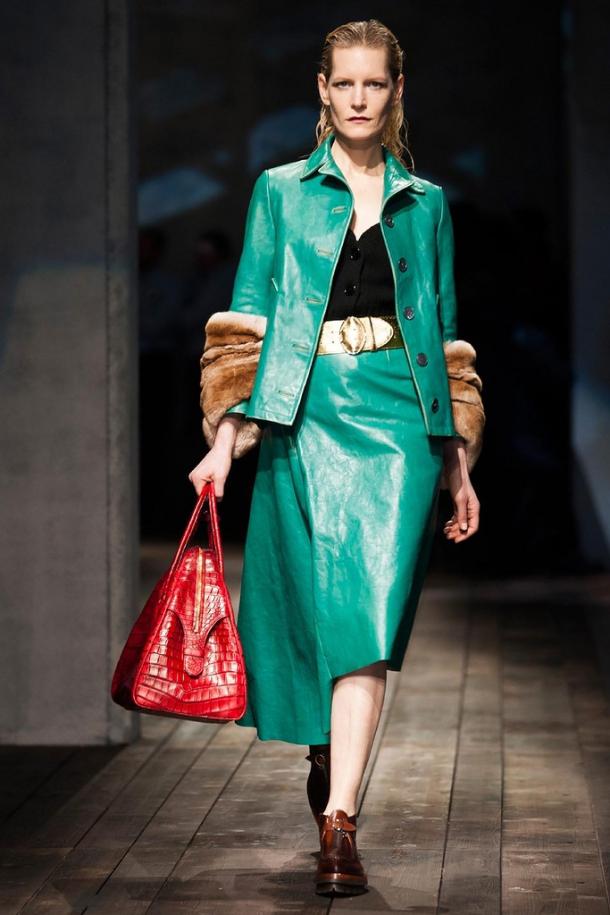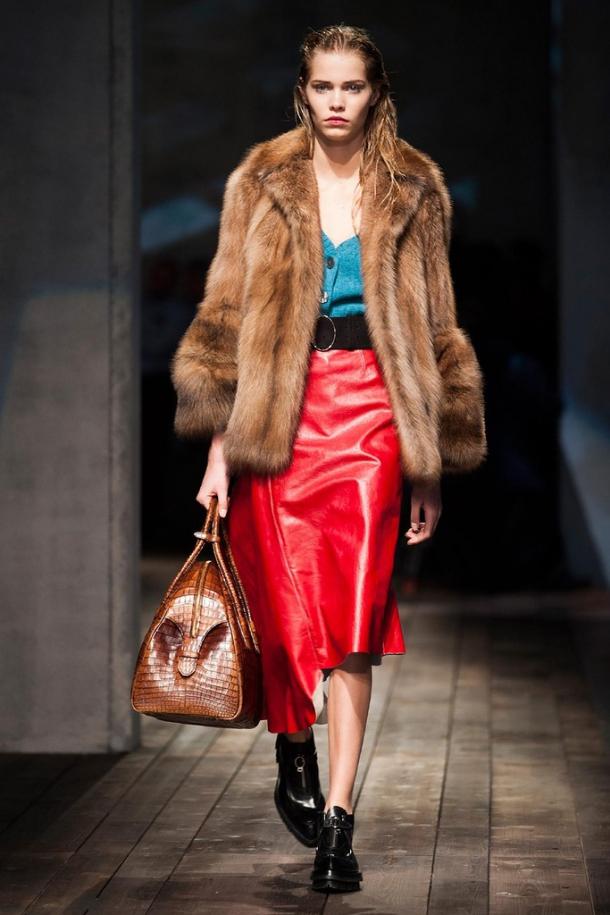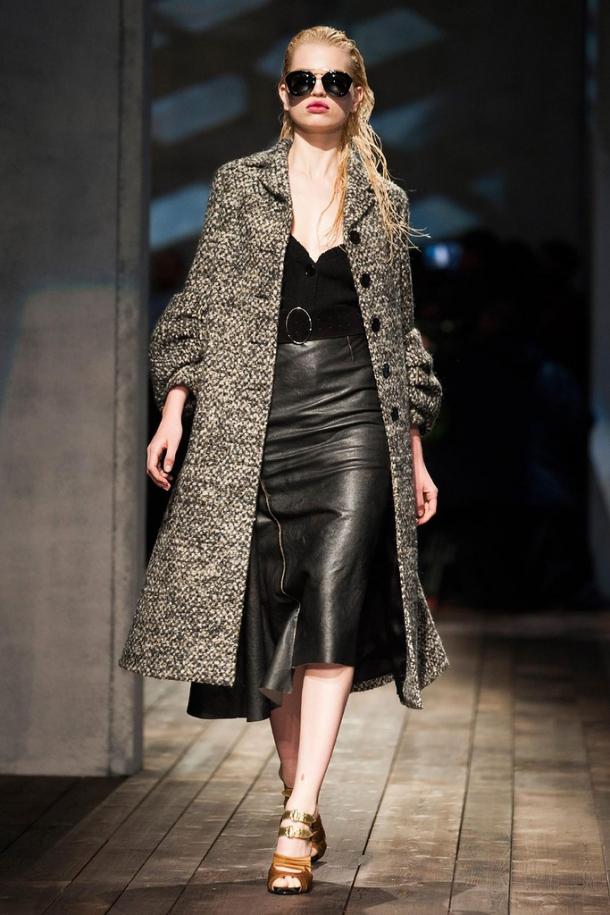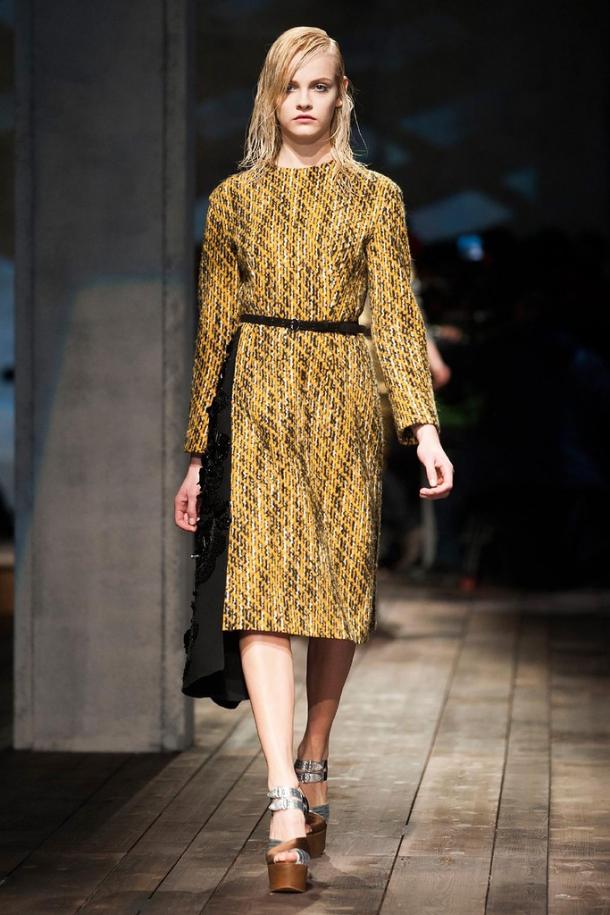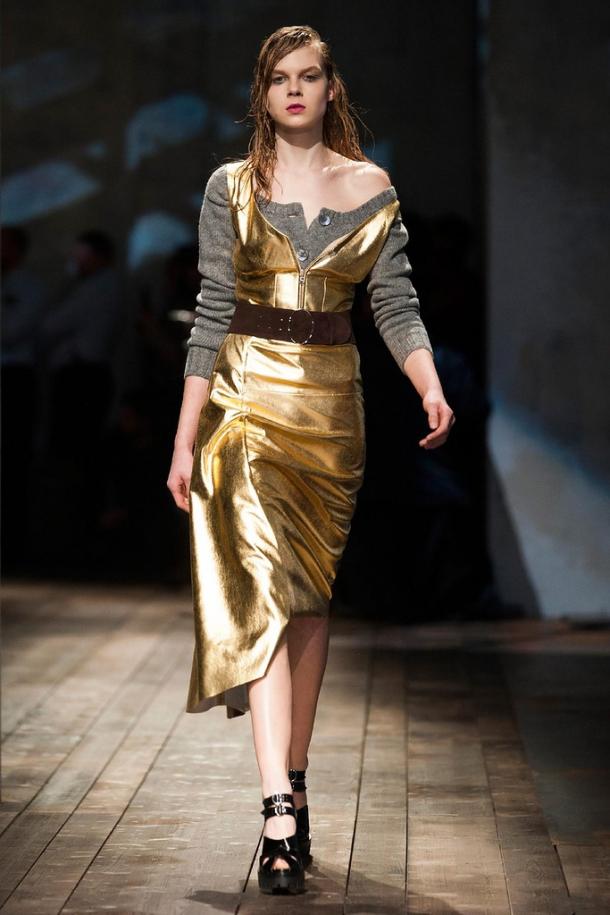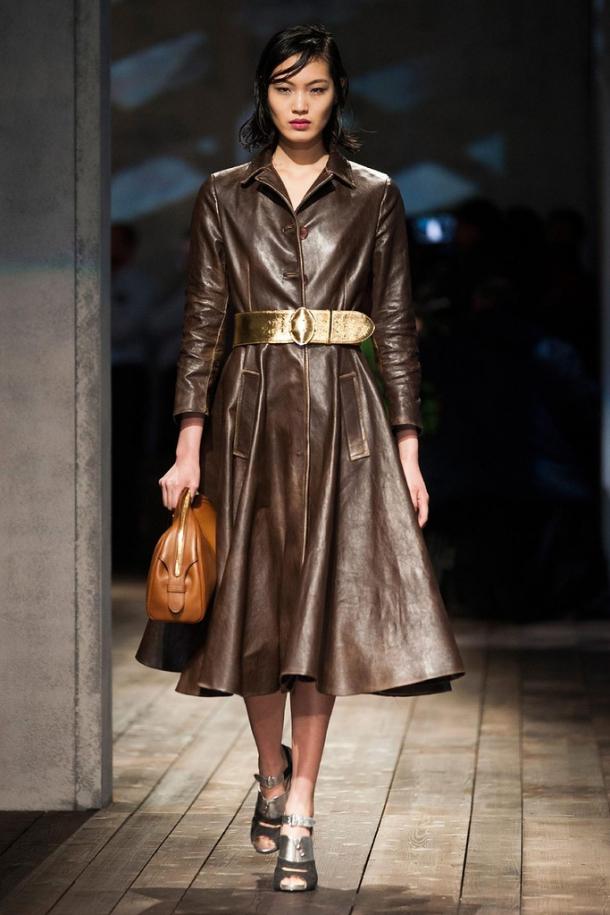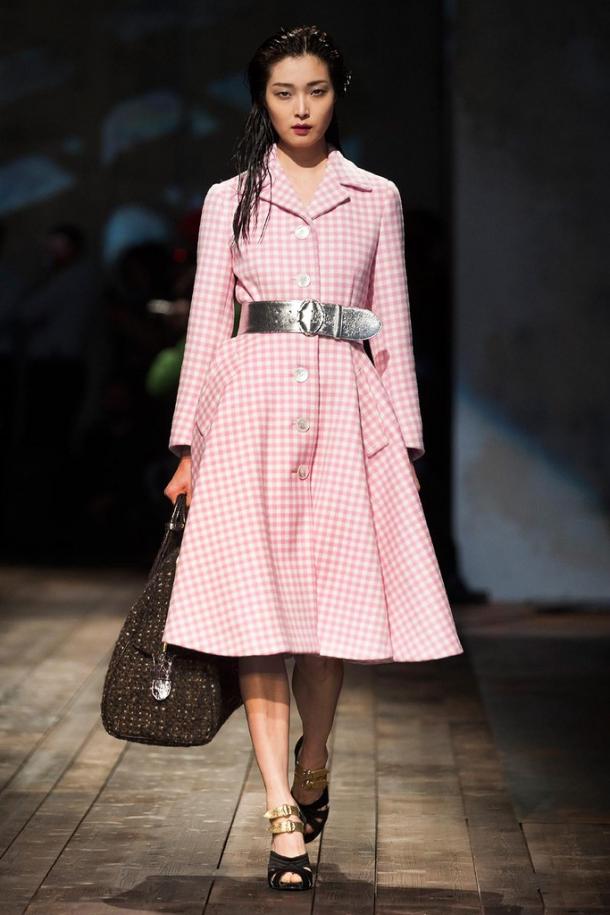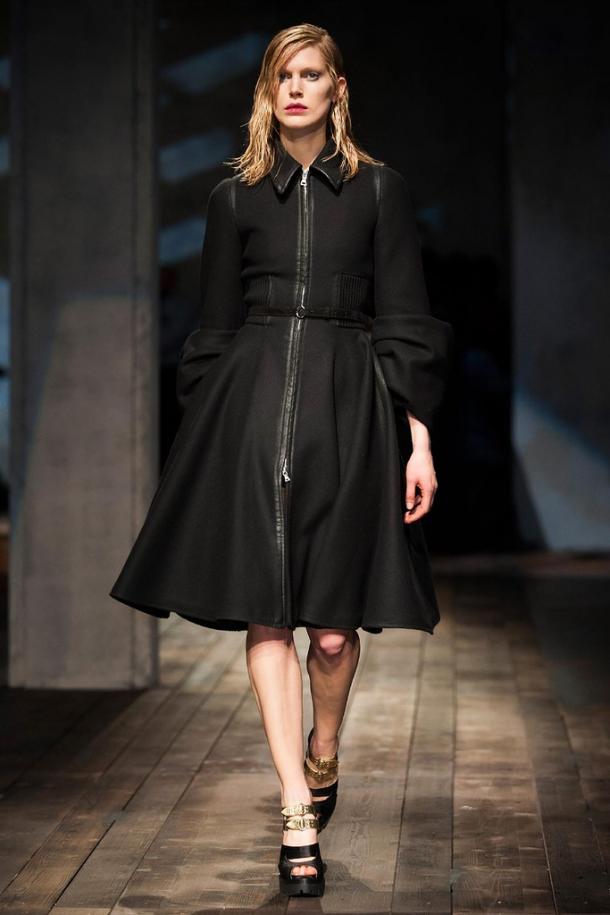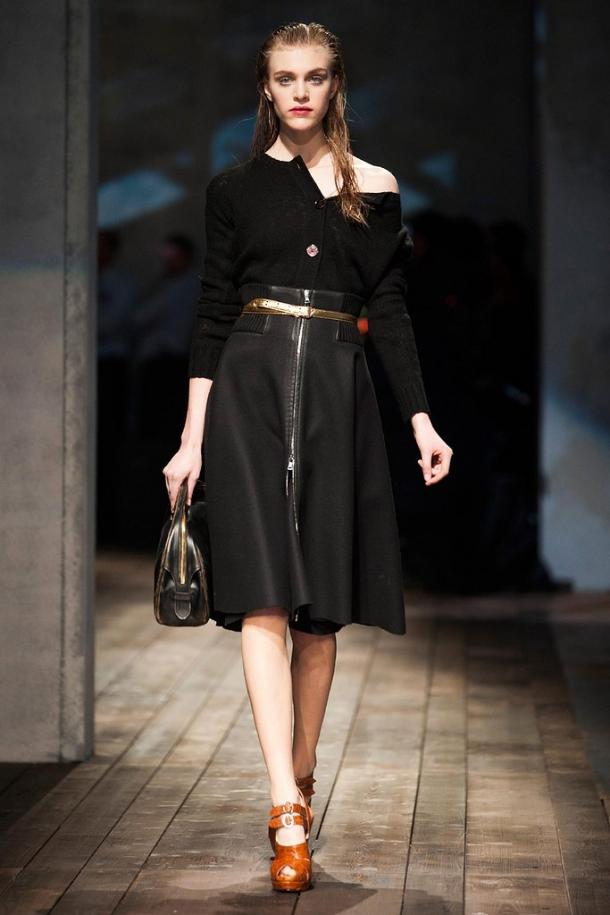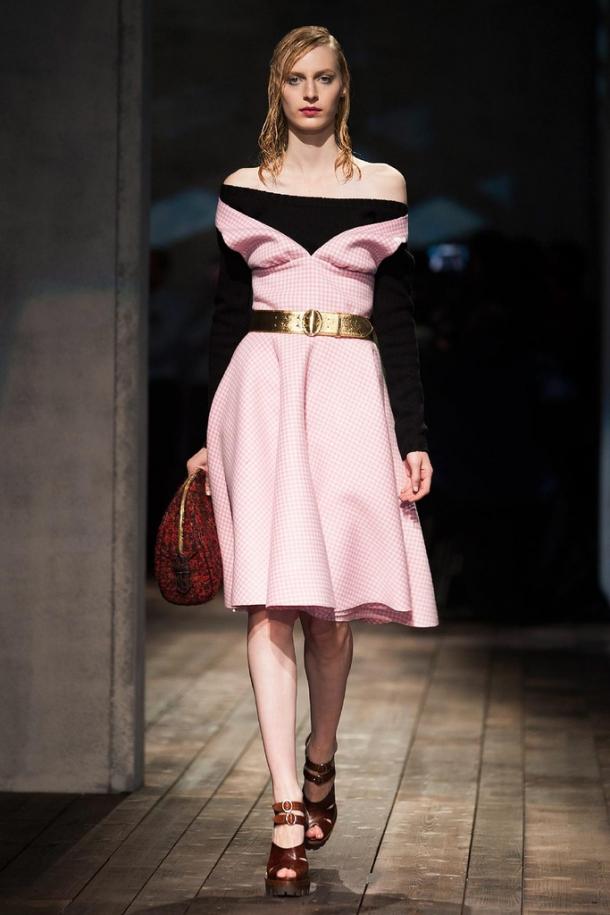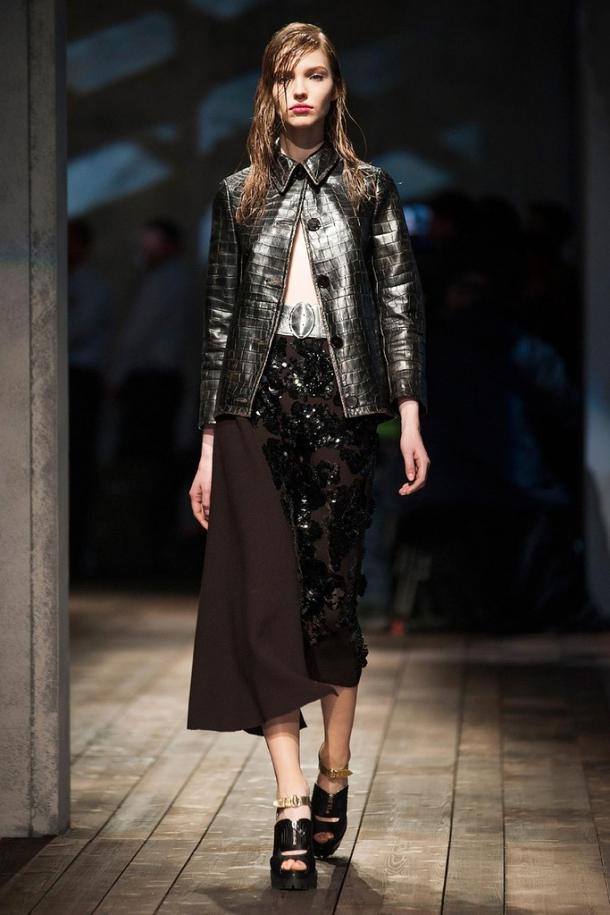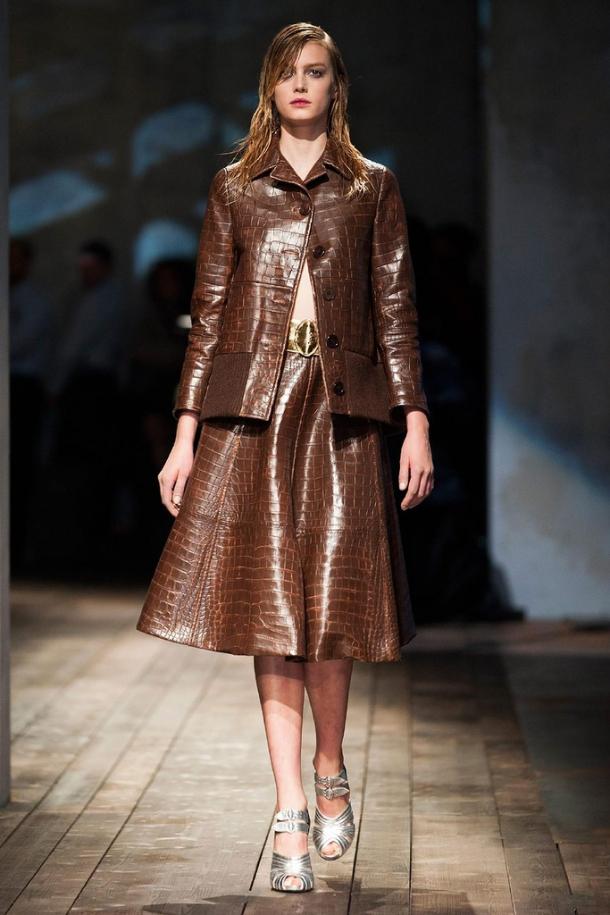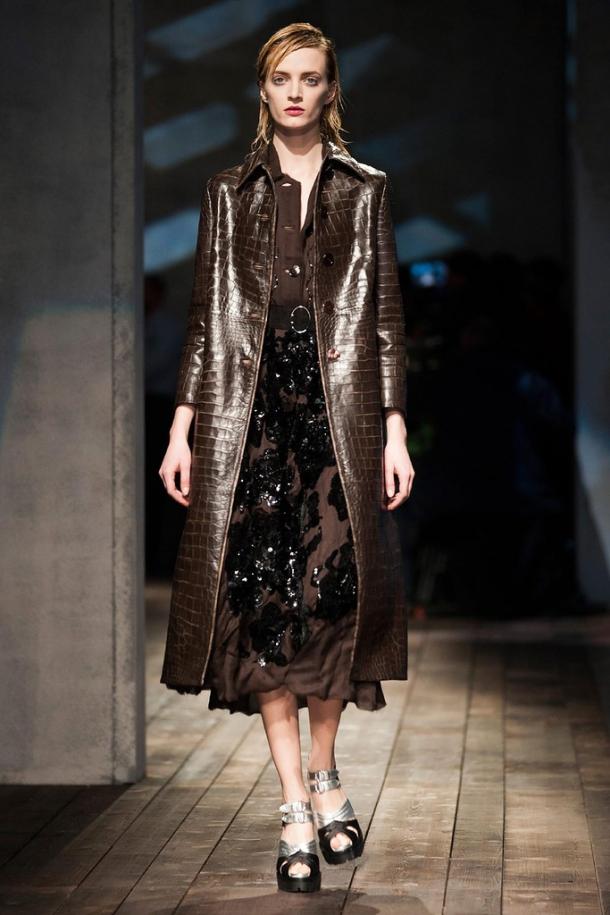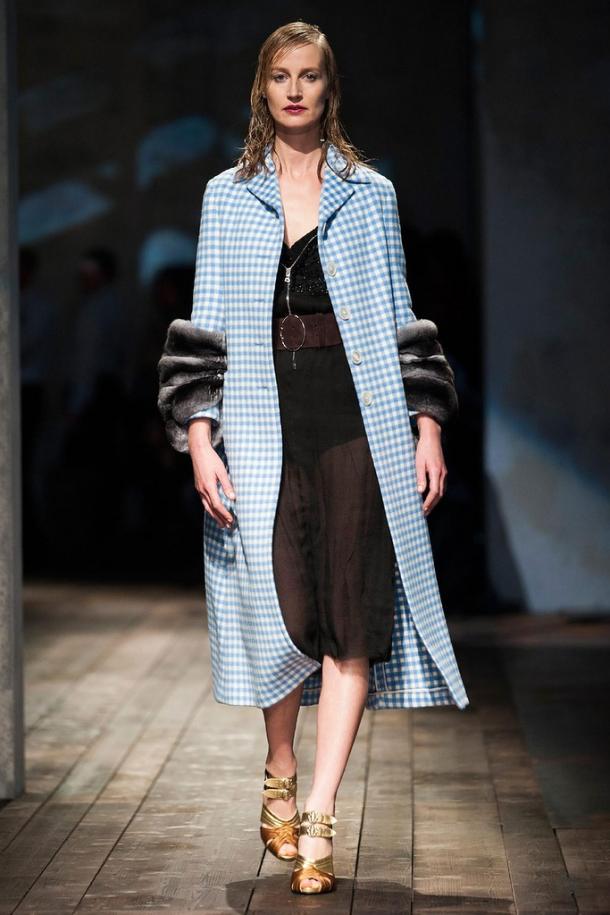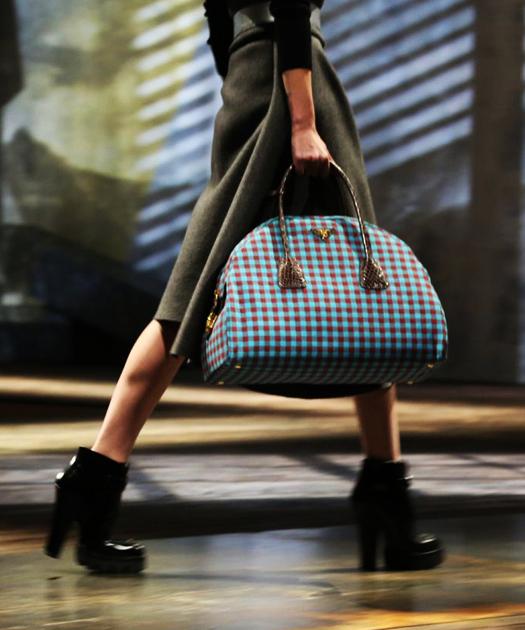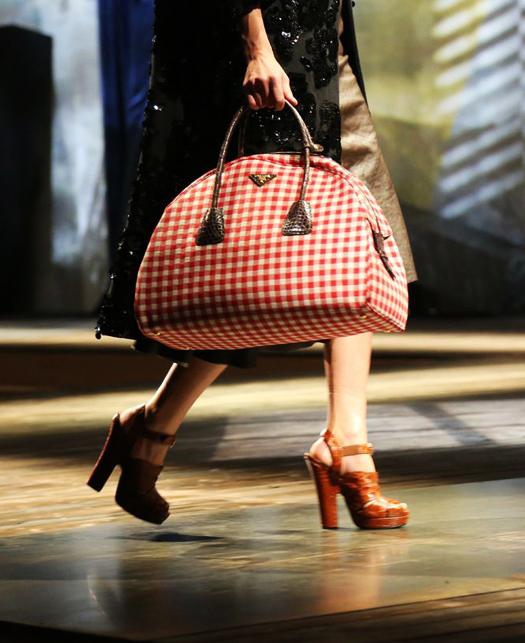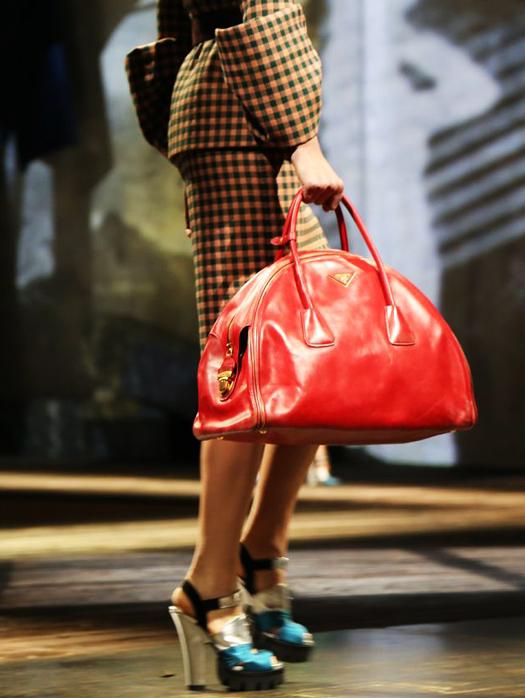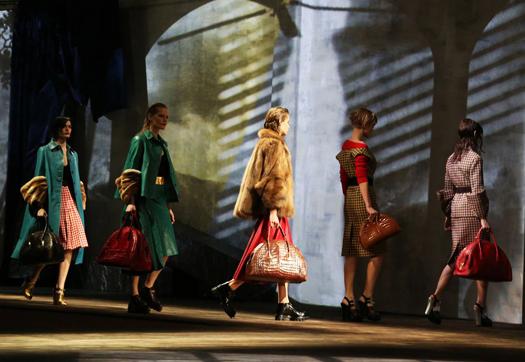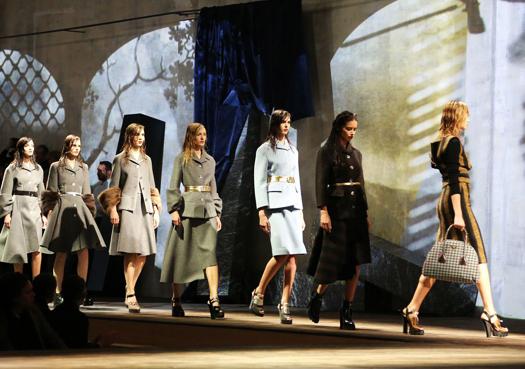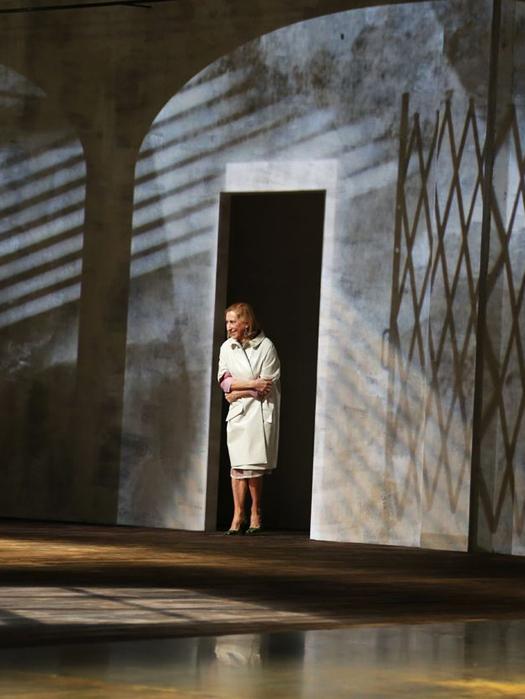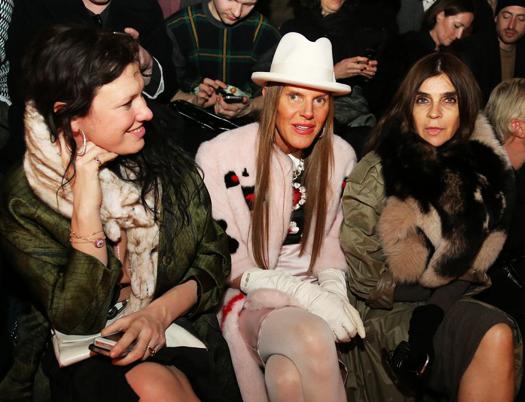 Katie Grand, Anna Dello Russo and Carine Roitfeld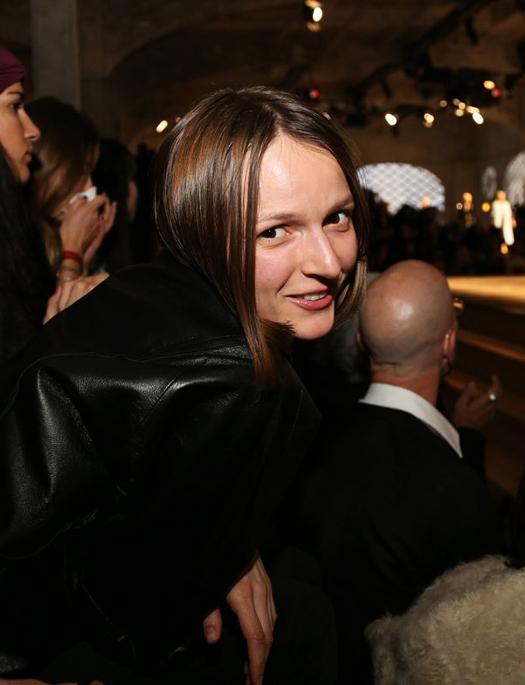 Olga Dunin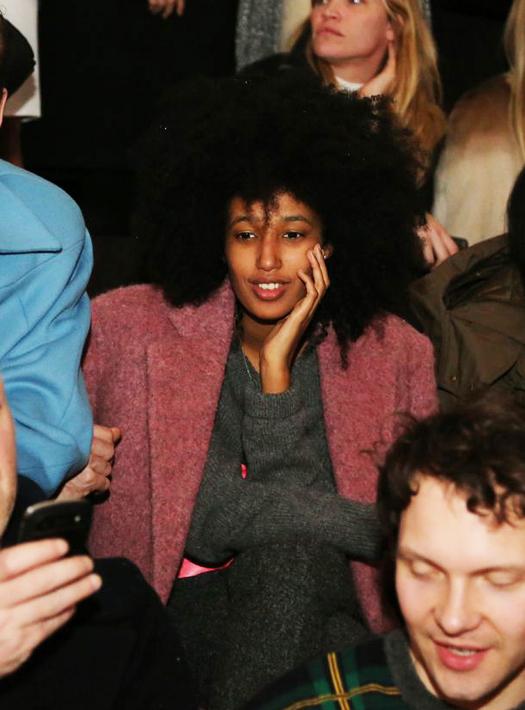 Julia Sarr-Zhamo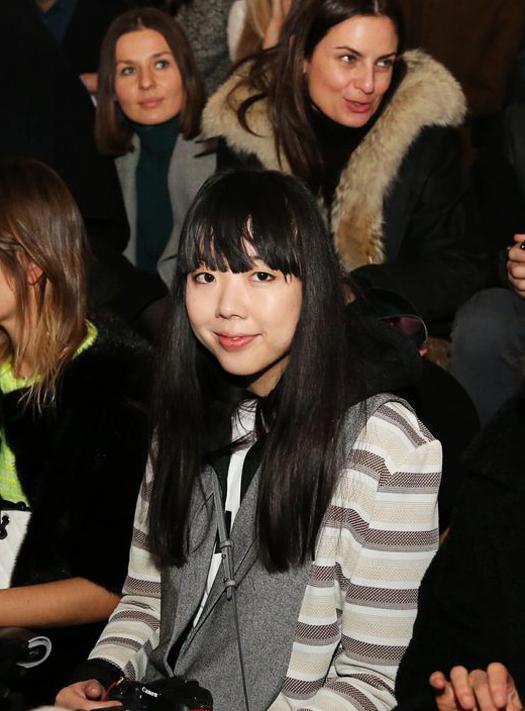 Susie Bubble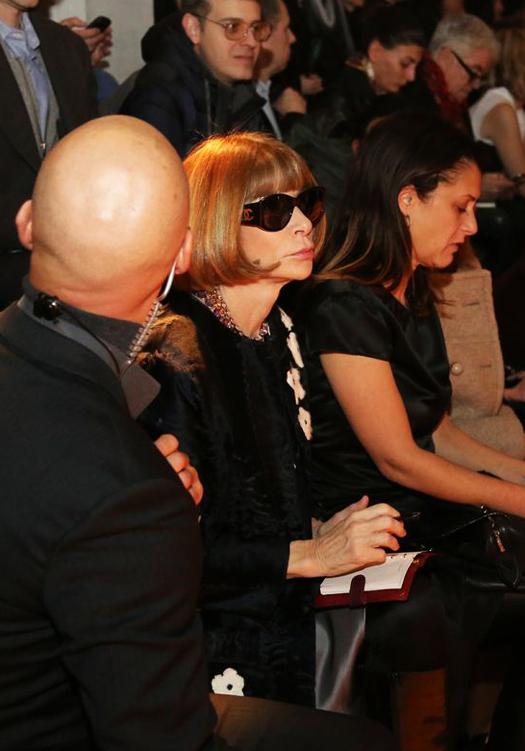 Anna Wintour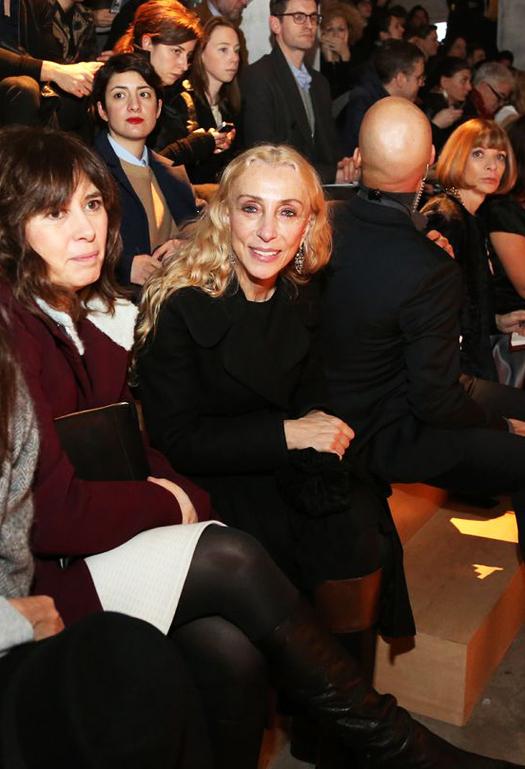 Frank Sotstsani