A large party of counterfeit iPhones had been destroyed by employees of management of economic security and anti-corruption Directorate of the MOI of Russia in the Amur region.
Backhoe rolled on costly devaysa: 127 iPhone 4 and iPhone 4S.
No tears will not look.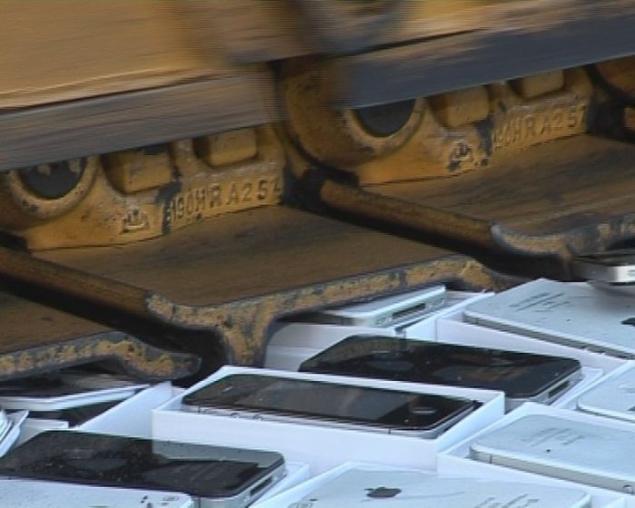 Officially, the message reads as follows:
"A citizen of China illegally imported into the territory of the Russian Federation and implements iPhones. Operatives conducted test purchases, in which a man has purchased 127 mobile devices in the amount of 1 100 000 rubles (about 300 thousand. UAH). It was found that the phones «Apple iphone 4» and «Apple iphone 4S» implemented a foreigner without documents confirming the legality of the origin of these products. Products seized by the police, "- said in a statement.
The court fined the Chinese for 2000 rubles and determined that the phone must be destroyed, because the legality of their origin has not been established. The police in the presence of witnesses and a representative of the court destroyed the Party. Smartphones were crushed by bulldozers in the territory of one of their boilers. The wreckage burned in boilers of mobile phones companies.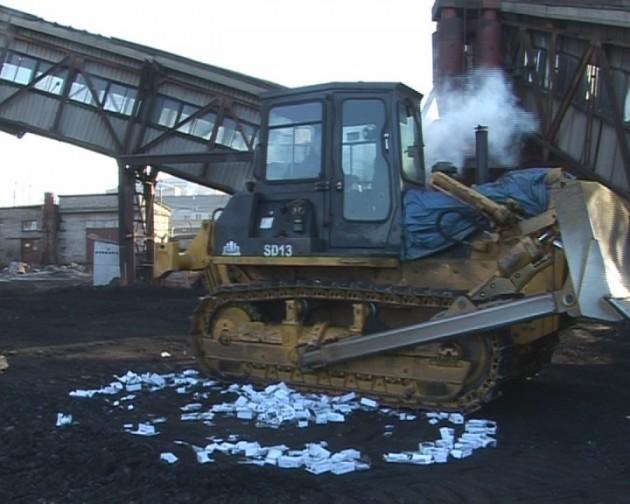 Source: pryf.livejournal.com -