Meet - is a huge walking dragline. The official name of this monster is: Mining and overburden complex "Stoilensky-2" or more simply, in Czech, - KU-800. It works this miracle of technology in the depths of the quarry Stoilensky and season of their work sends dumps more than three million cubic meters of overburden.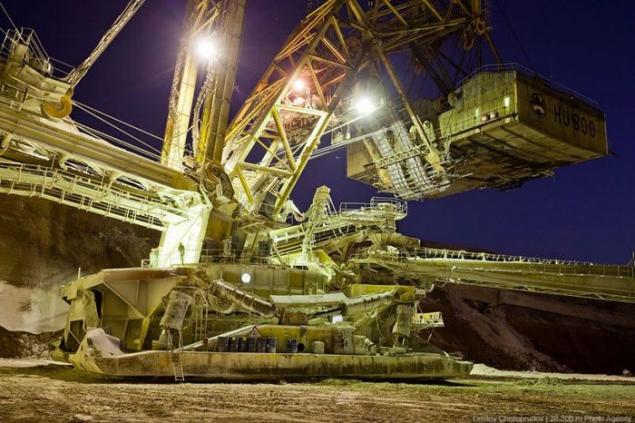 1. Panorama career Stoilensky - one of the leading Russian producer of iron-ore raw materials.
Today's career reaches a depth of 335 meters (height greater than the Moscow-City).

2. KU-800 can be clearly seen from almost any point of the quarry.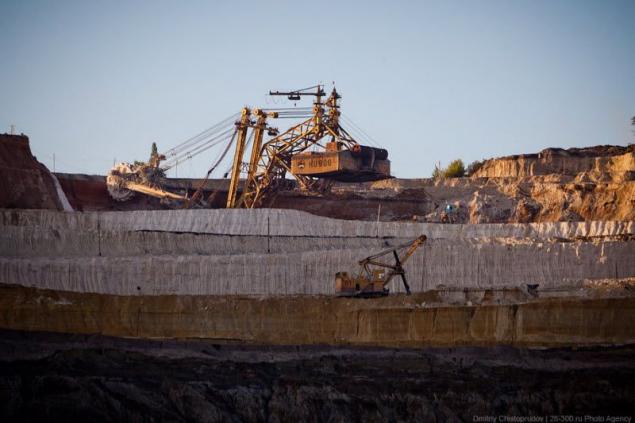 3. Photographing excavator close, I was faced with the problem of crop - the subject did not want to get into the frame.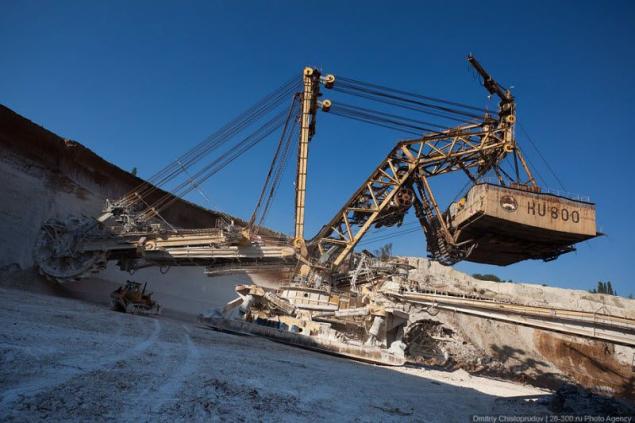 4. The total weight of KU-800 - 3, 5 thousand tons. This compares with a weight of 100 subway cars.