Claire Waite Keller at the Paris Fashion Week met his third season as a trendy brand creative director of Chloe, presenting his new collection "school uniforms." As she always differed love for British classics. However, on the podium was not prim jackets and pleated skirts, normal for special lines, and can be seen: fur dress with silk dress shirt, skirt aprons on long leather straps, overalls and lush layered chiffon ruffles combined with modest blouses. And all this with a touch of childish.
In this "school fashion show 'to mark the start of a new fashion" of the school year, "Anna Wintour arrived, Miroslava Duma, Anna Dello Russo, Elena Perminov and other fashionable heroine secular chronicles.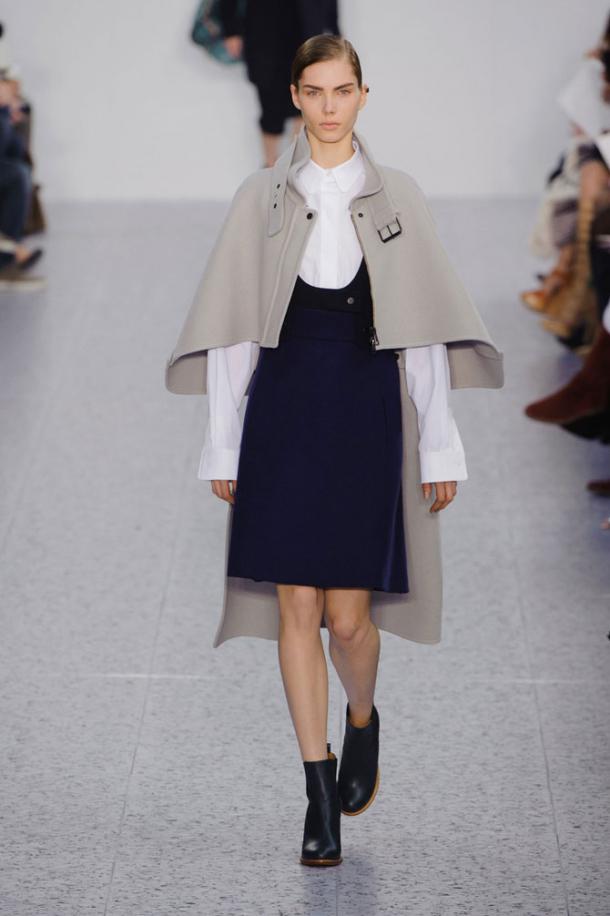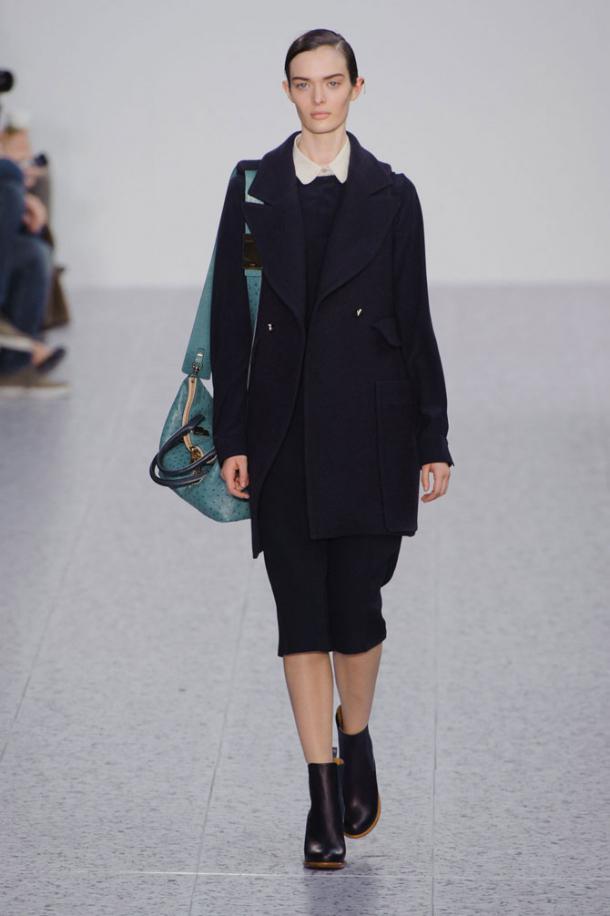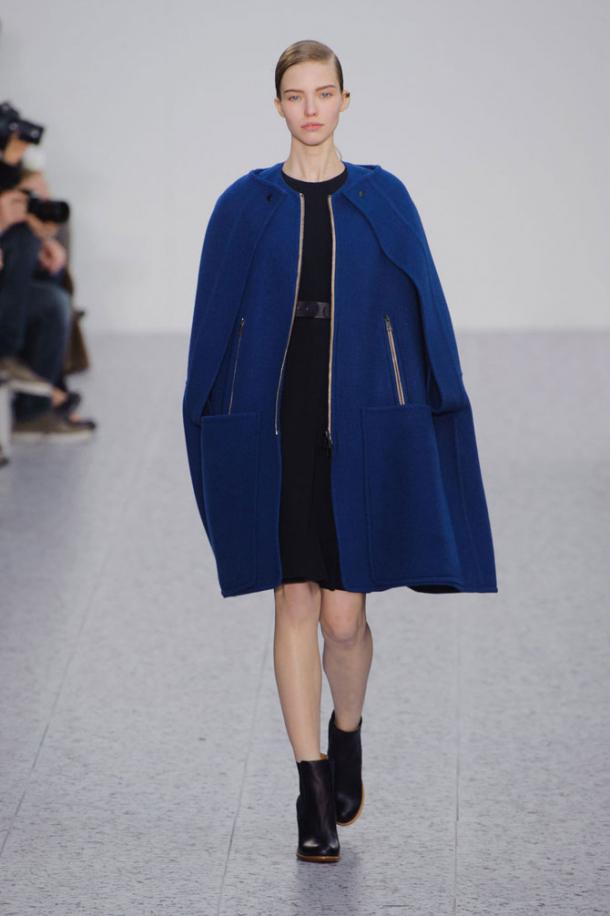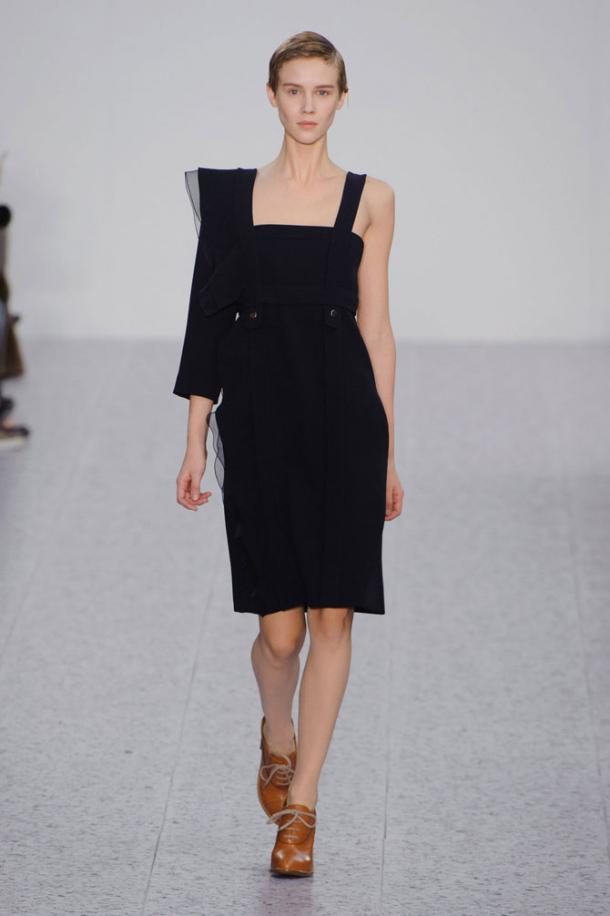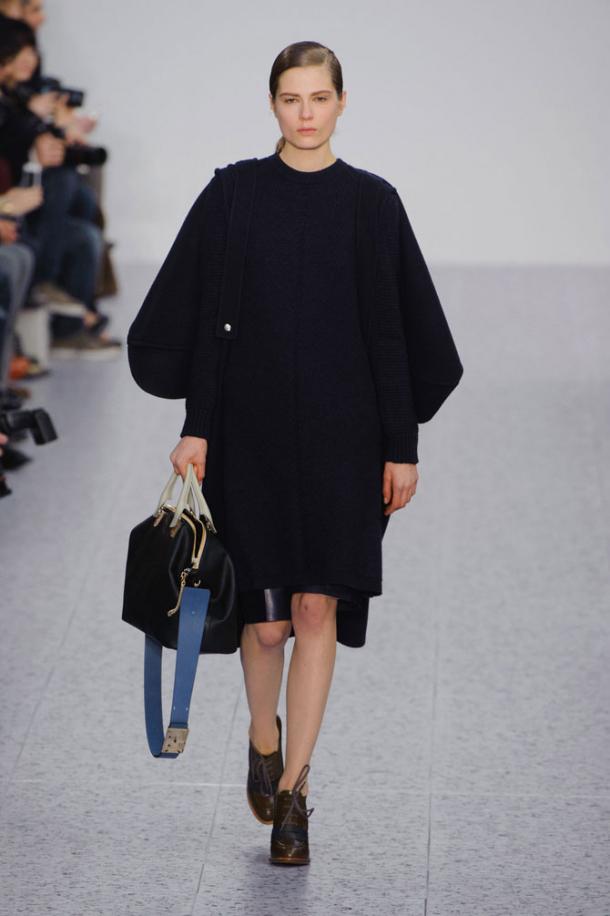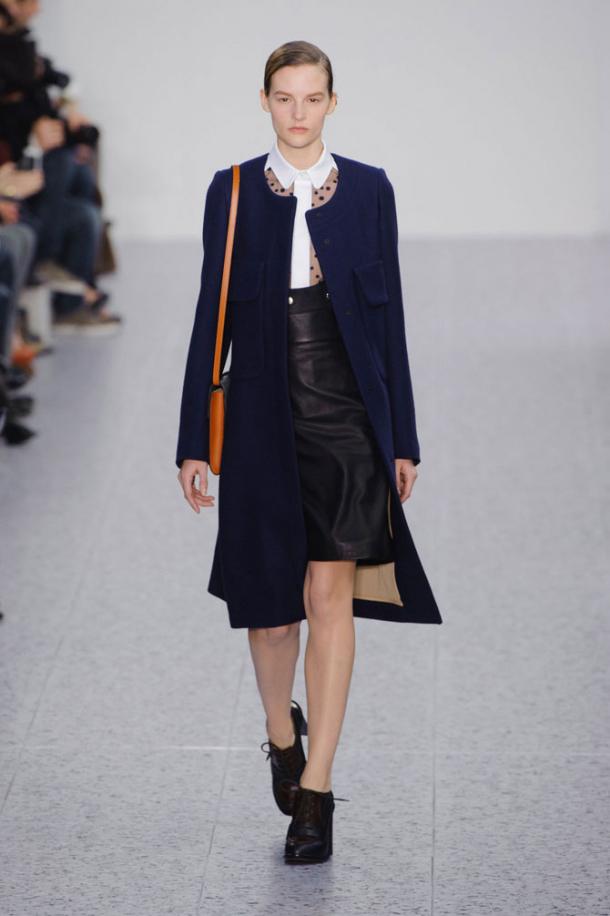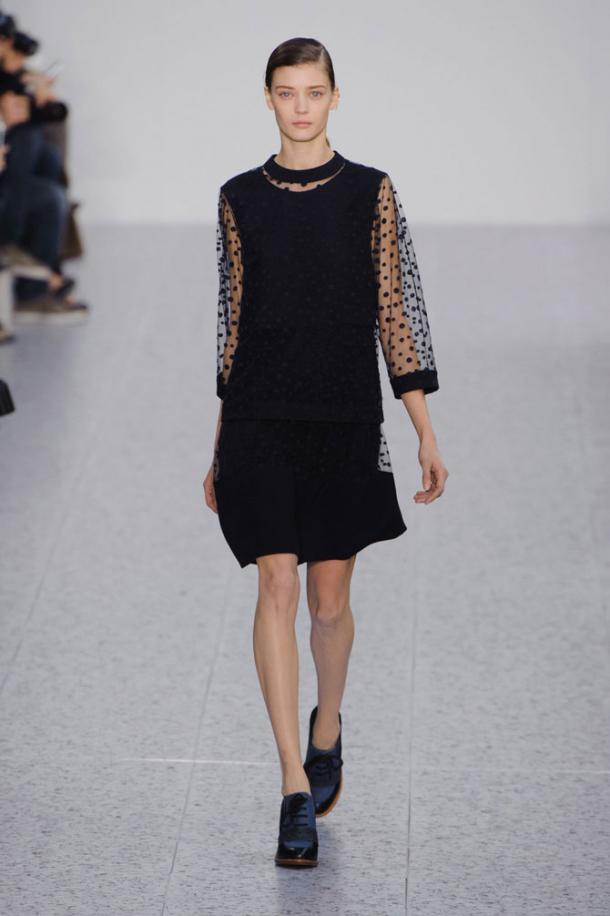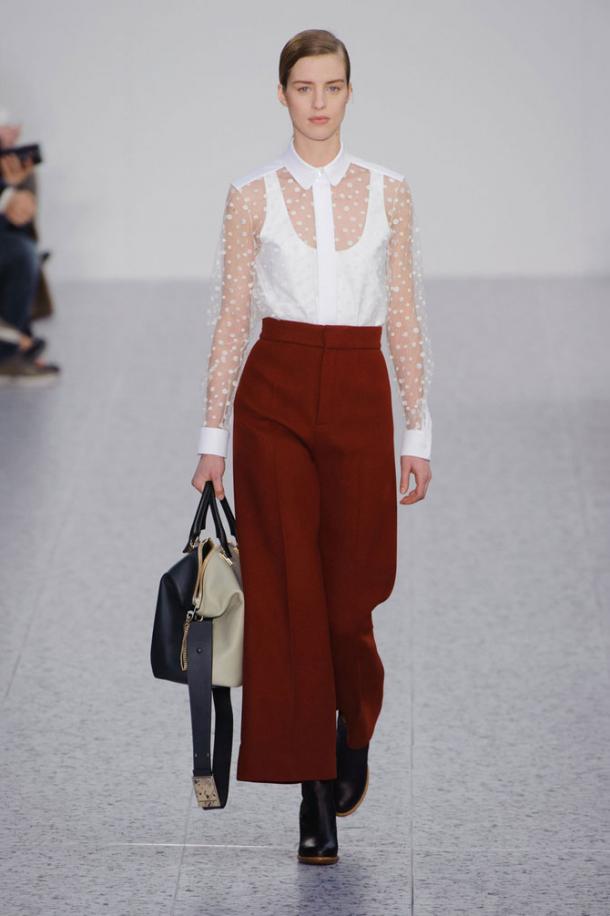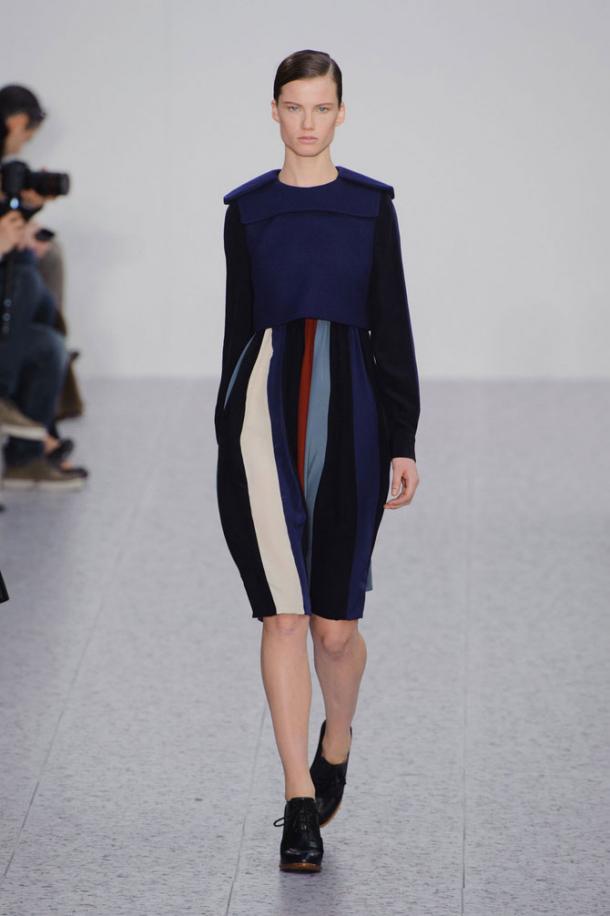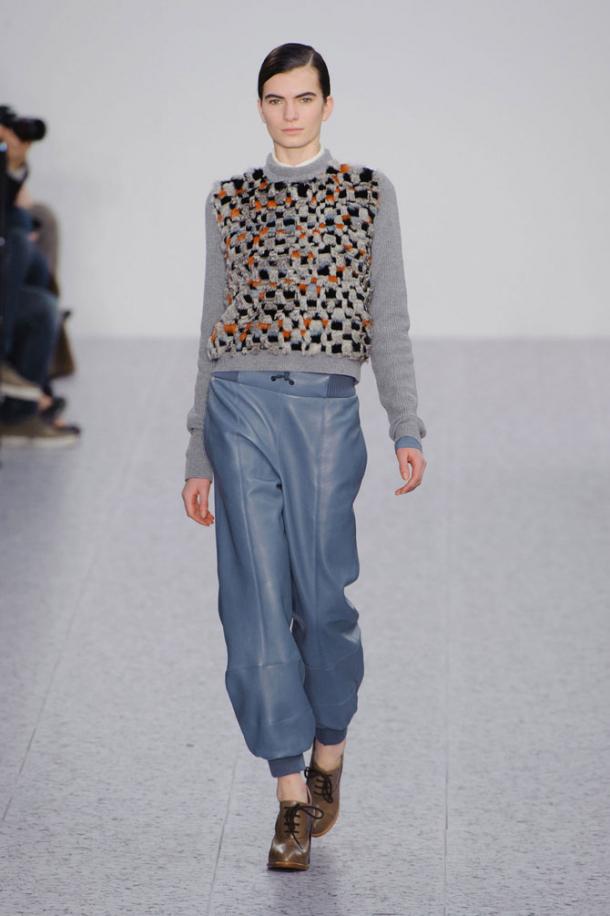 In this collection Chloe Fall-Winter 2013-2014 Designer decided to show all the obvious and hidden features of her little dress - with sleeves and without, with a high and a low waist with ruffles and colorful accents. The only caveat was the fact that instead she chose another mini length - up to the knee, which has created, it can be said, the magical effect when there is a desire to wear these dresses without thinking about age.
The second major element of the collection were capes - black and gray-lilac - are held on the shoulders using straps like school backpacks.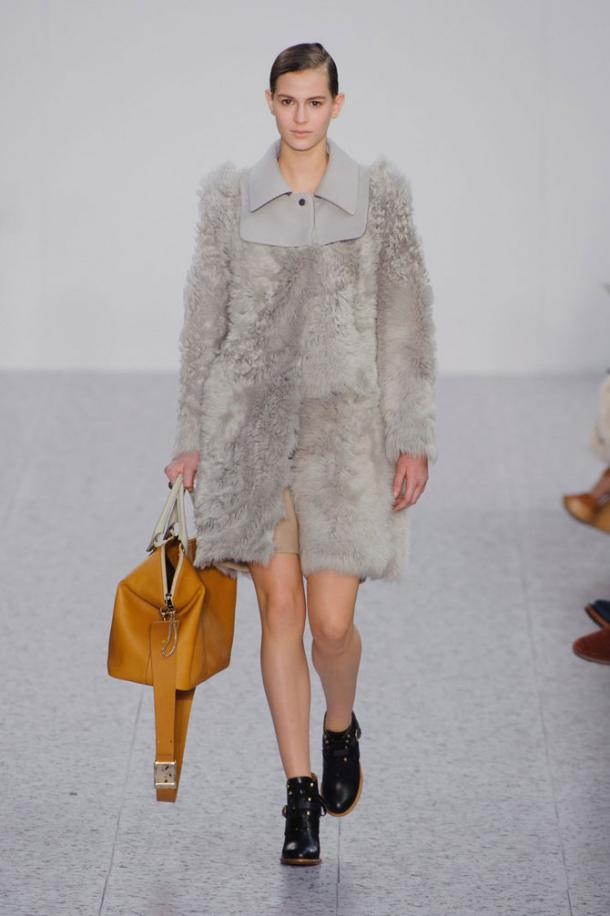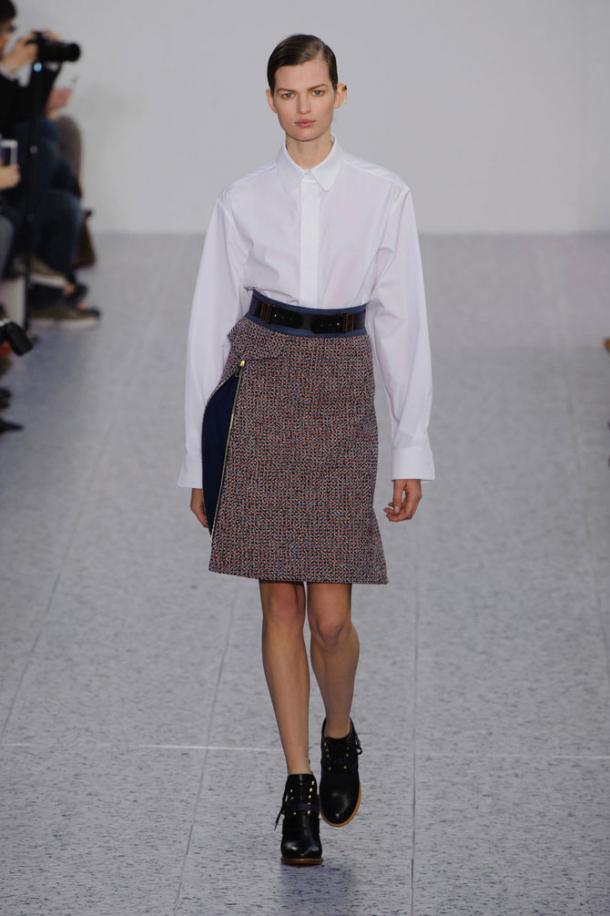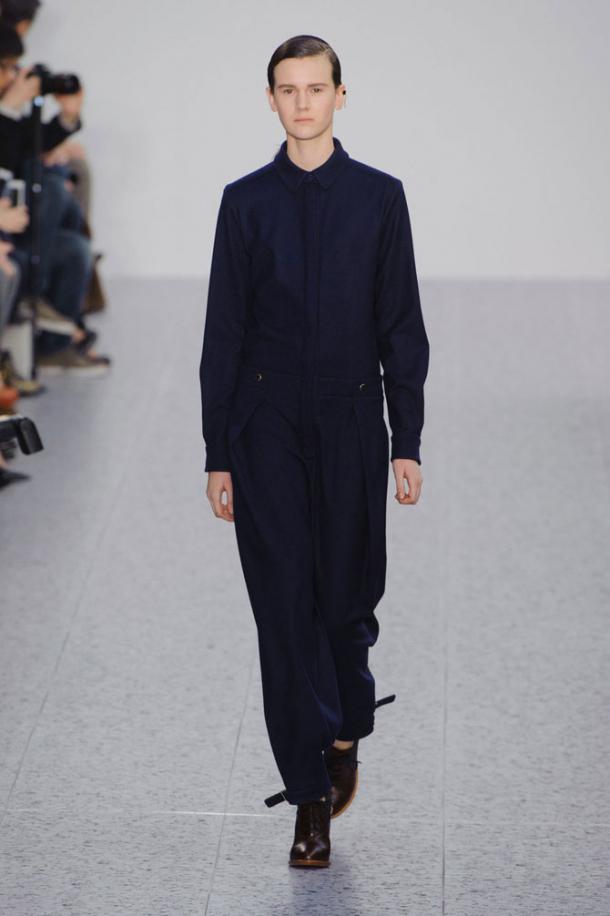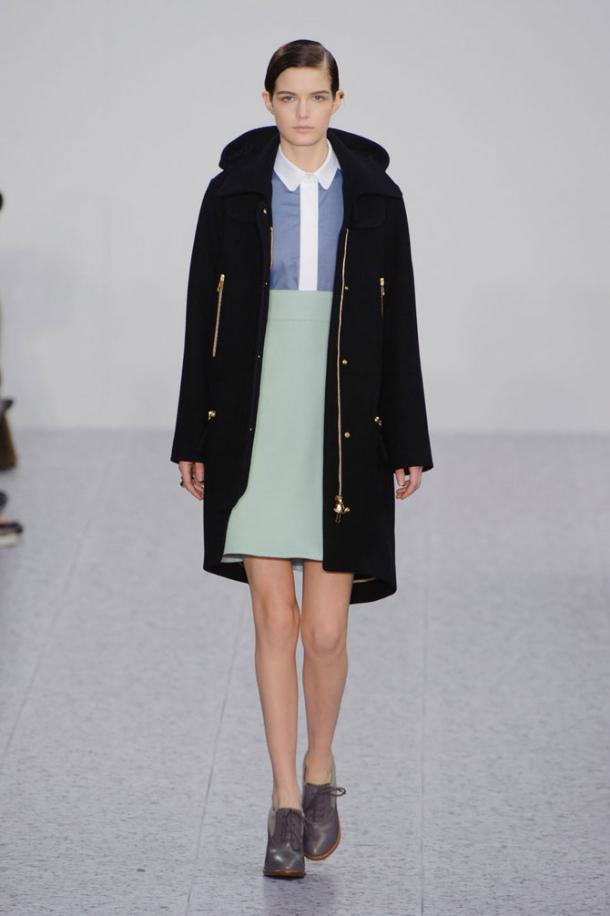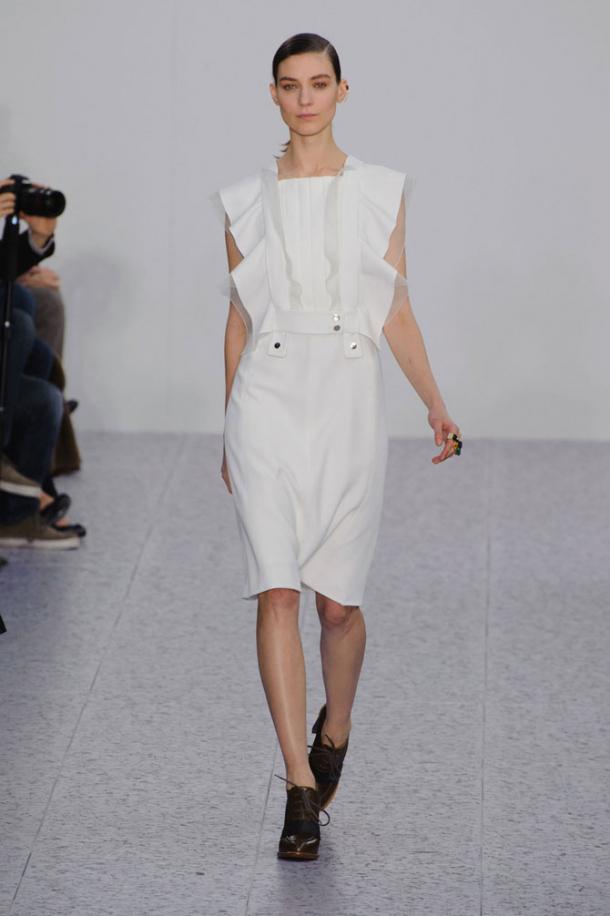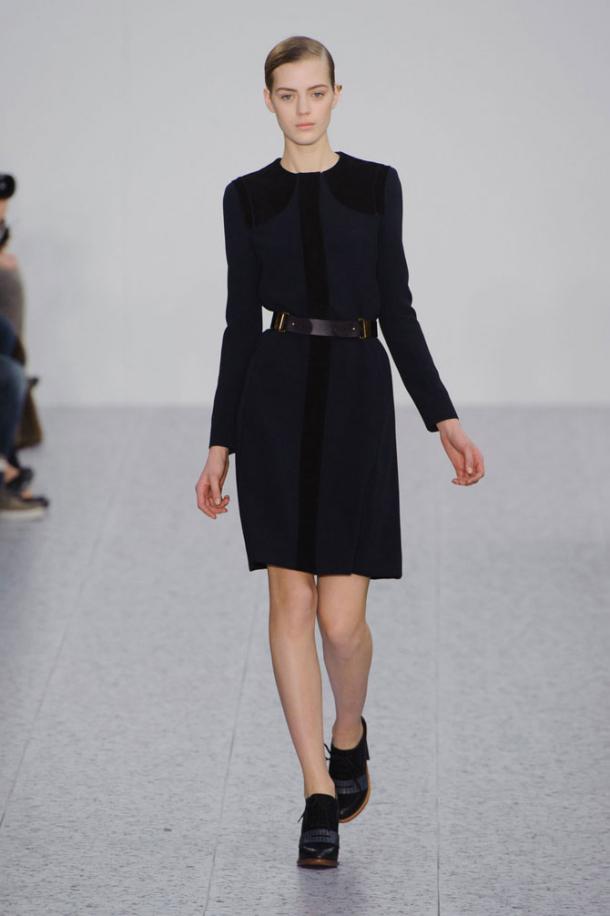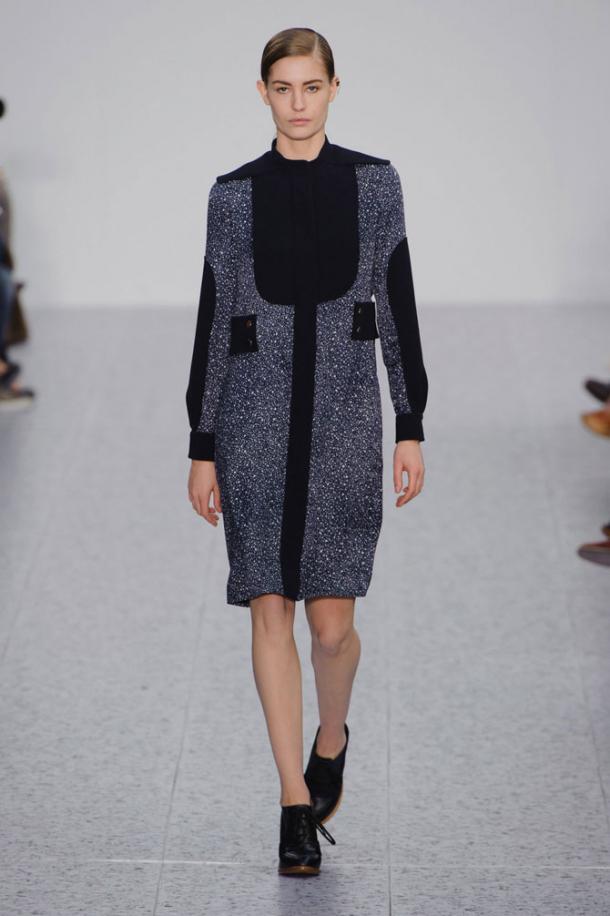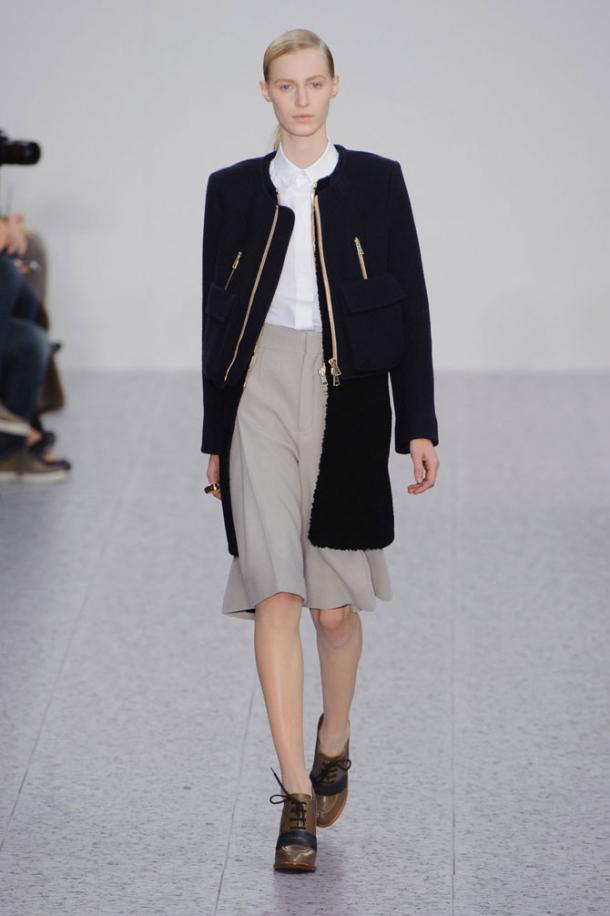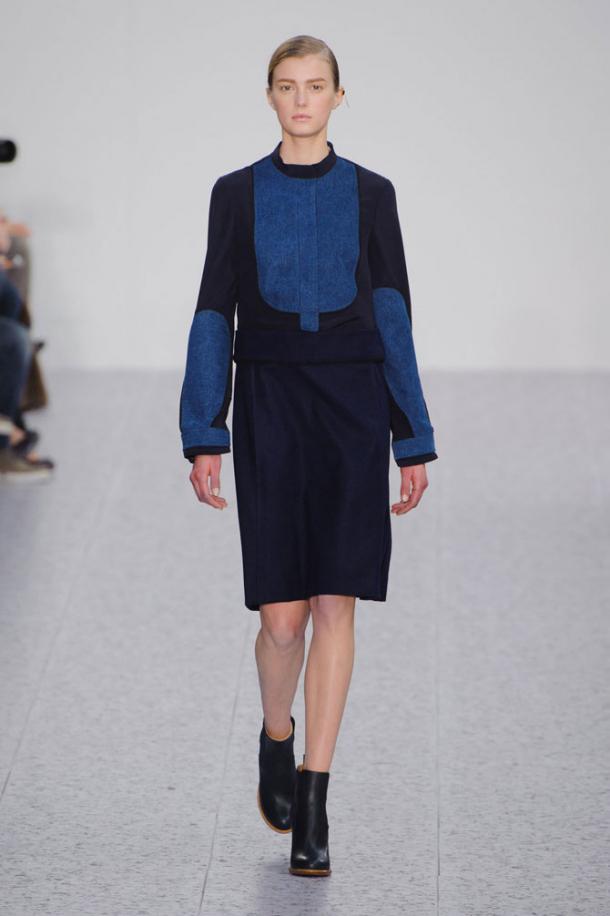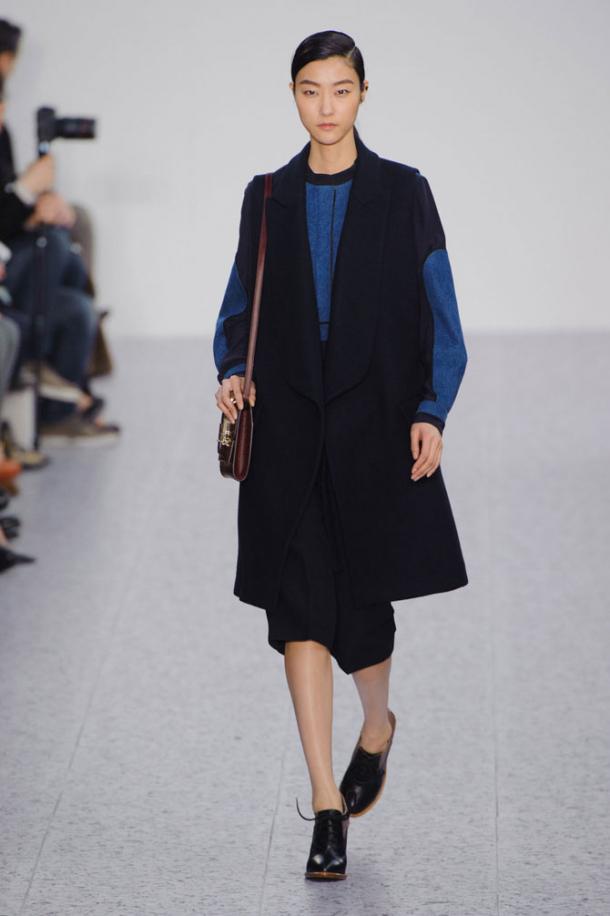 If his spring collection White Keller used warm colors, for the autumn opted absolutely cold gamut. On the podium were all possible shades of blue - from pale blue to the color of the night sky, which were elegantly combined not only one output, but even for one thing. And how to combine different textures - for example, boucle, loose drape and smooth gabardine.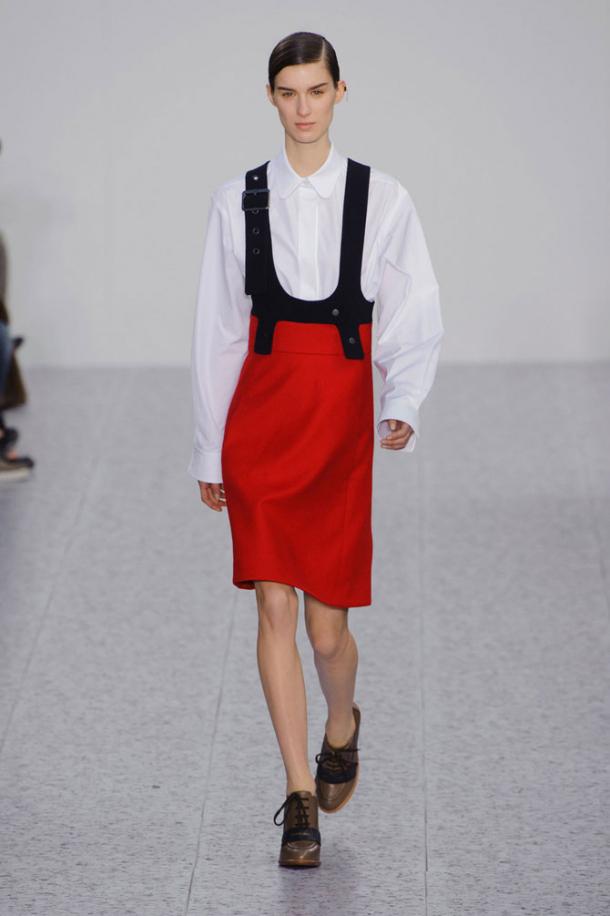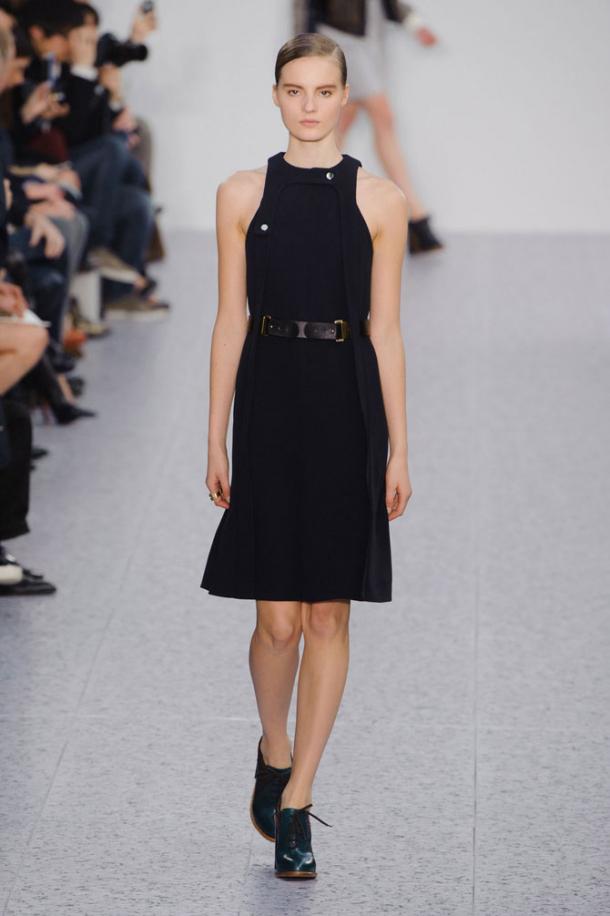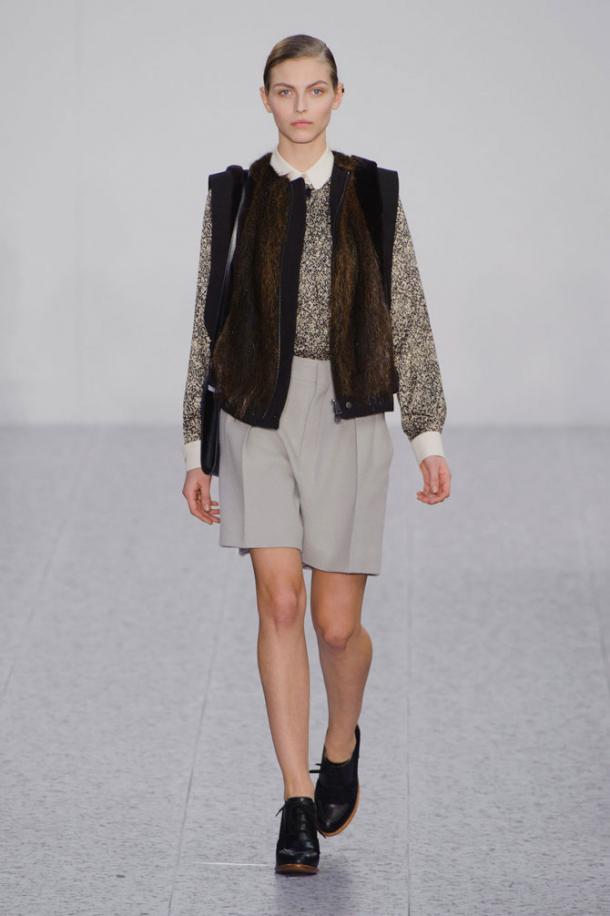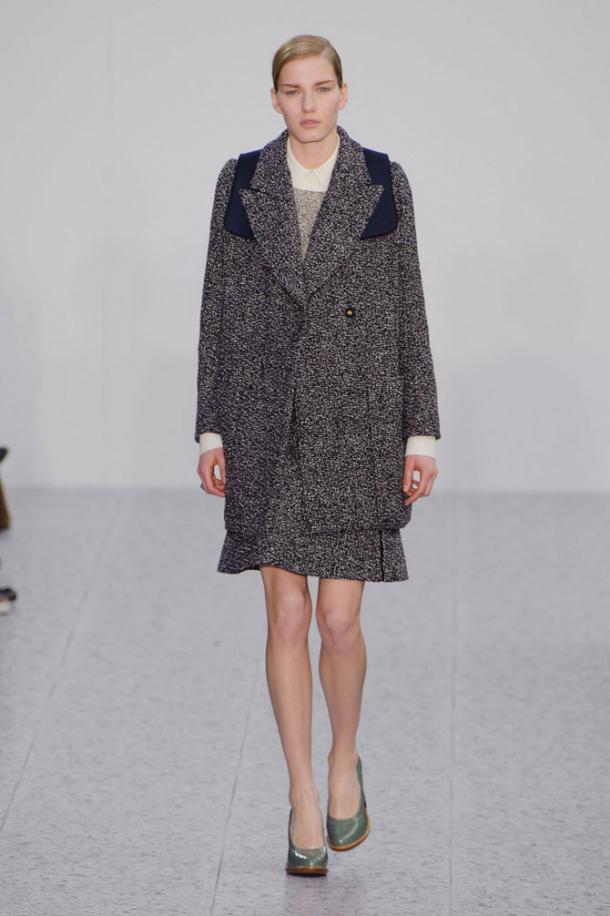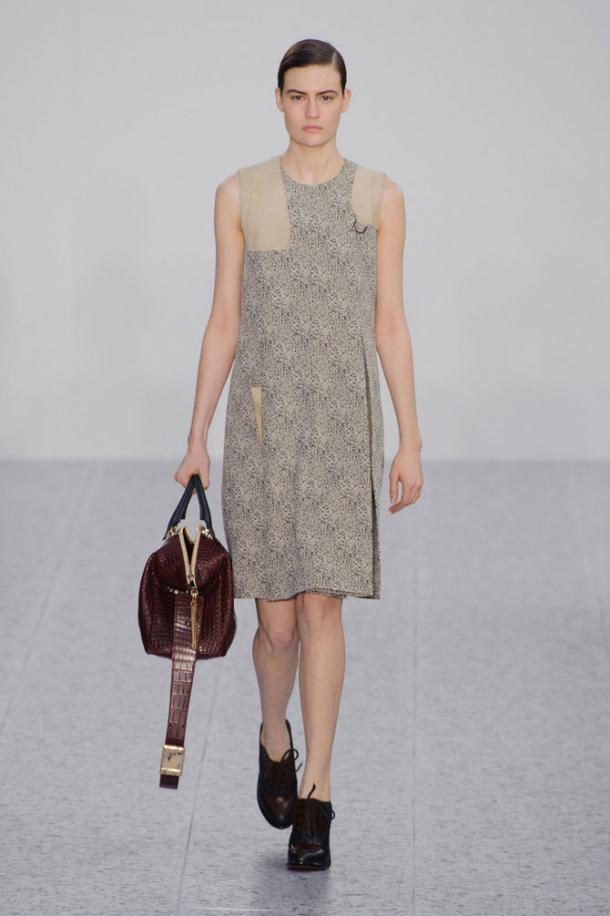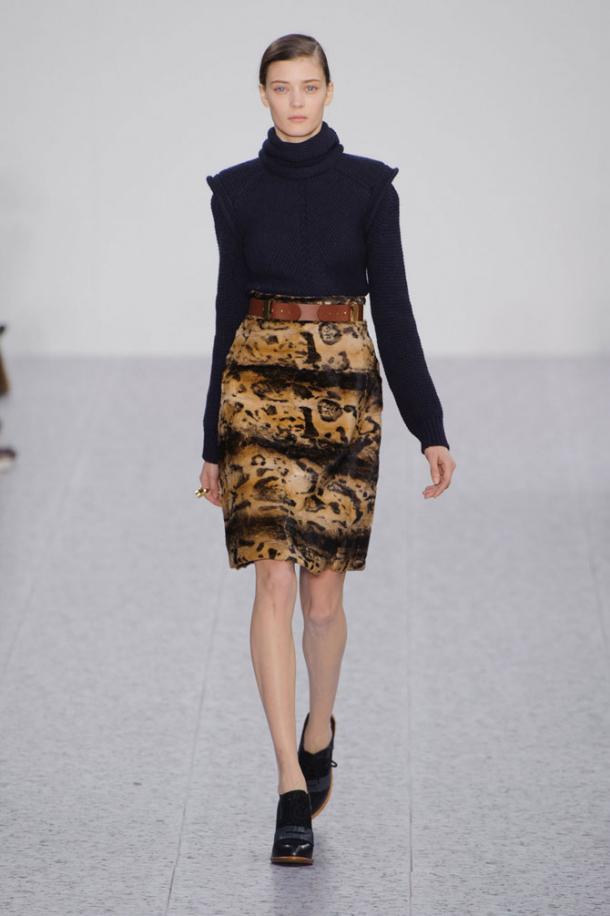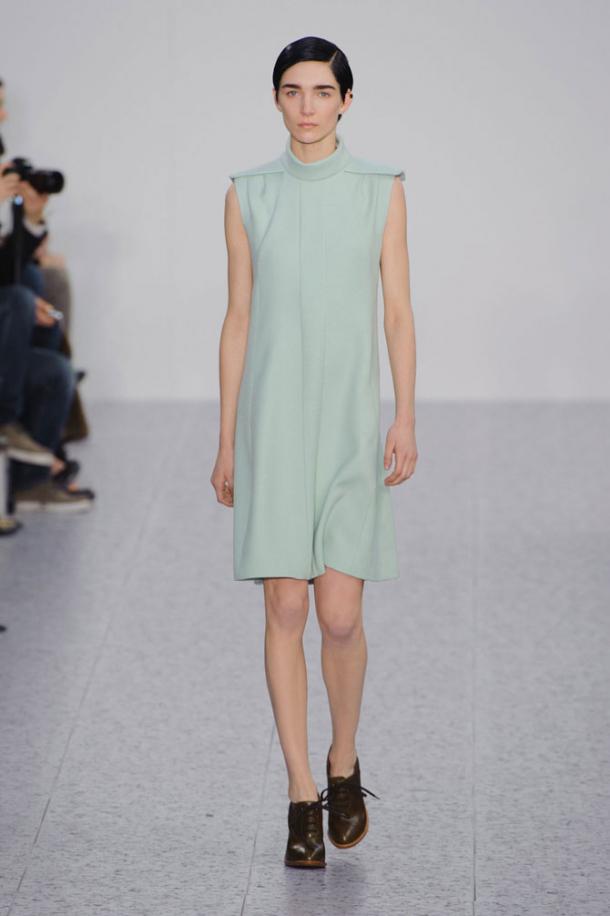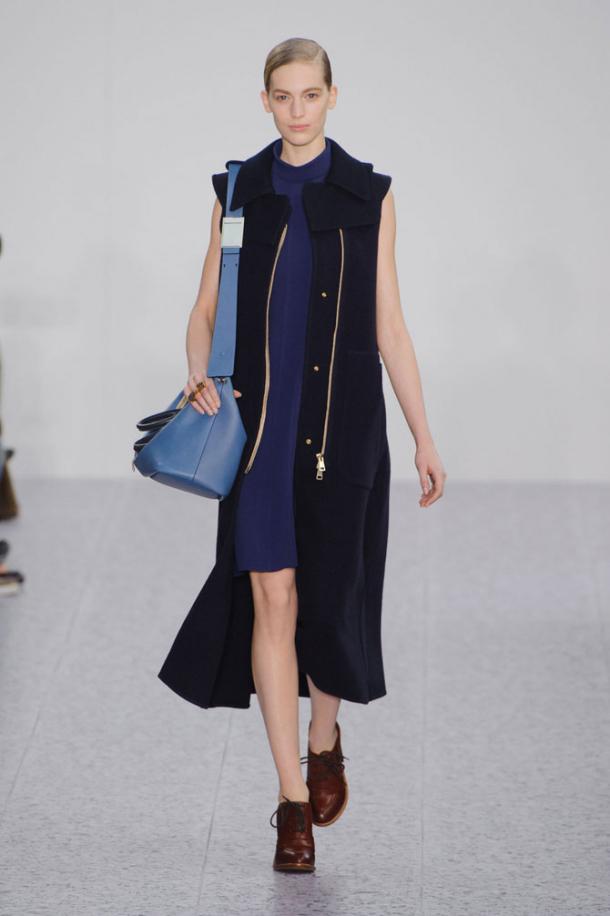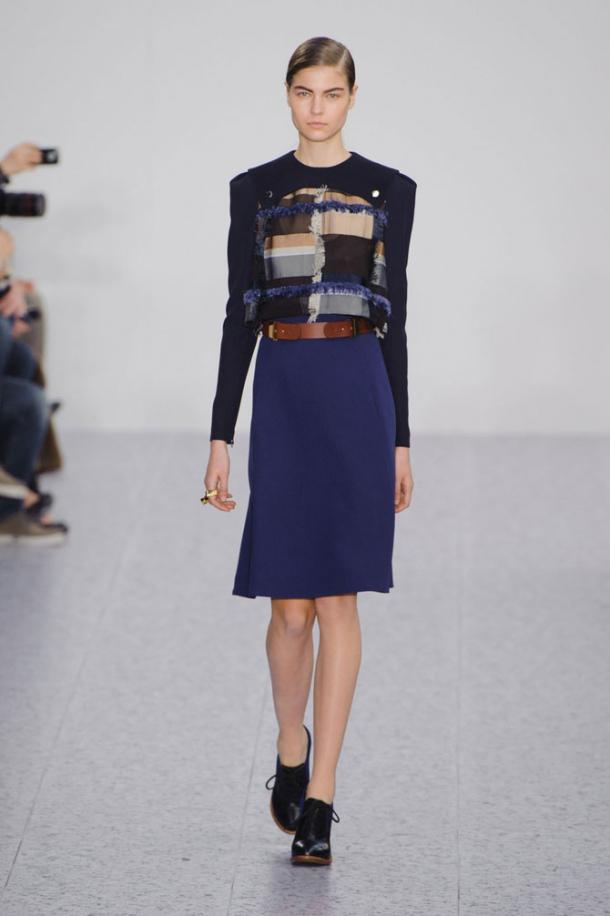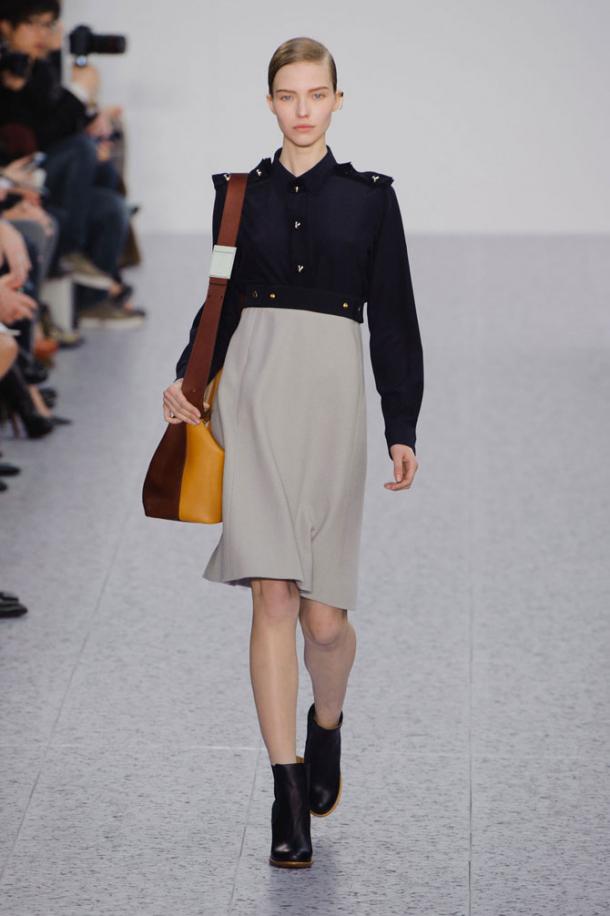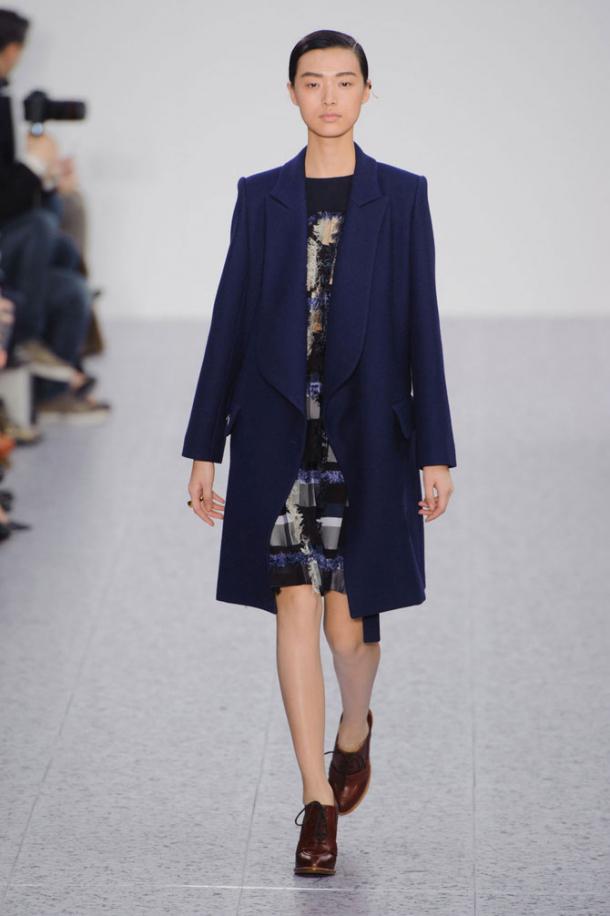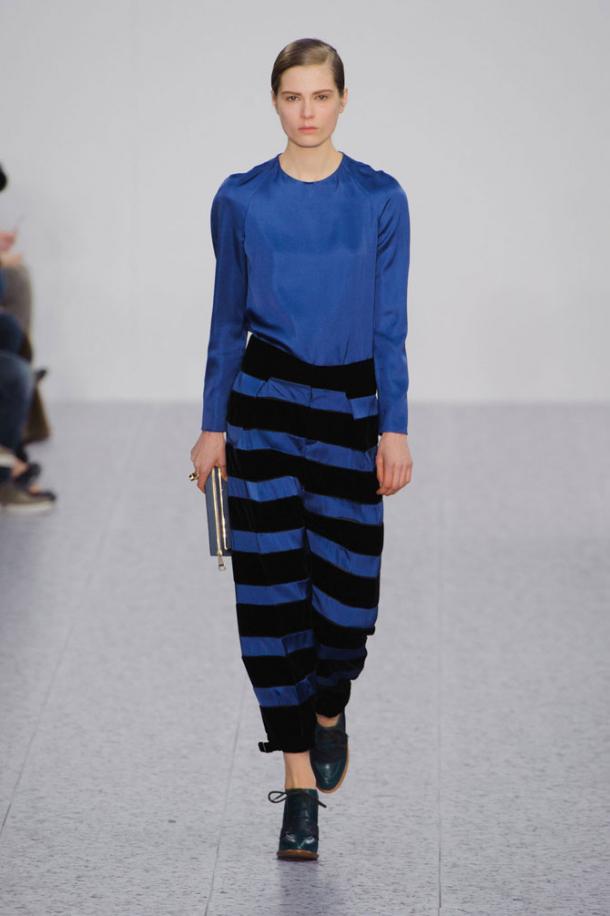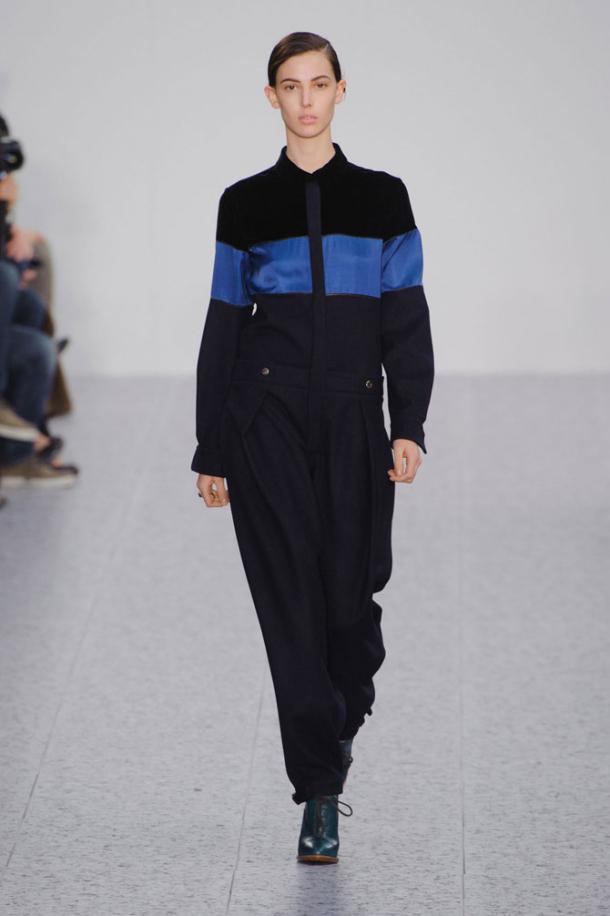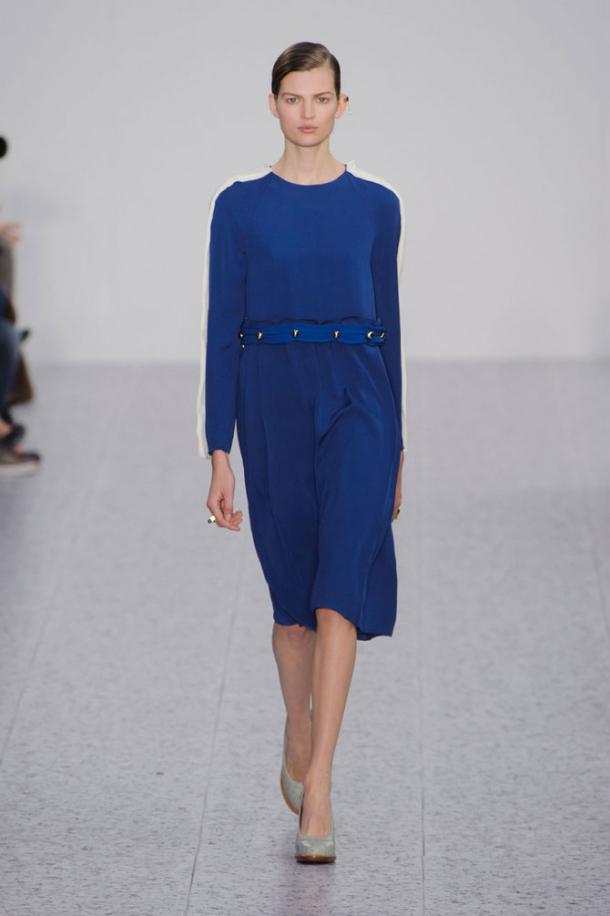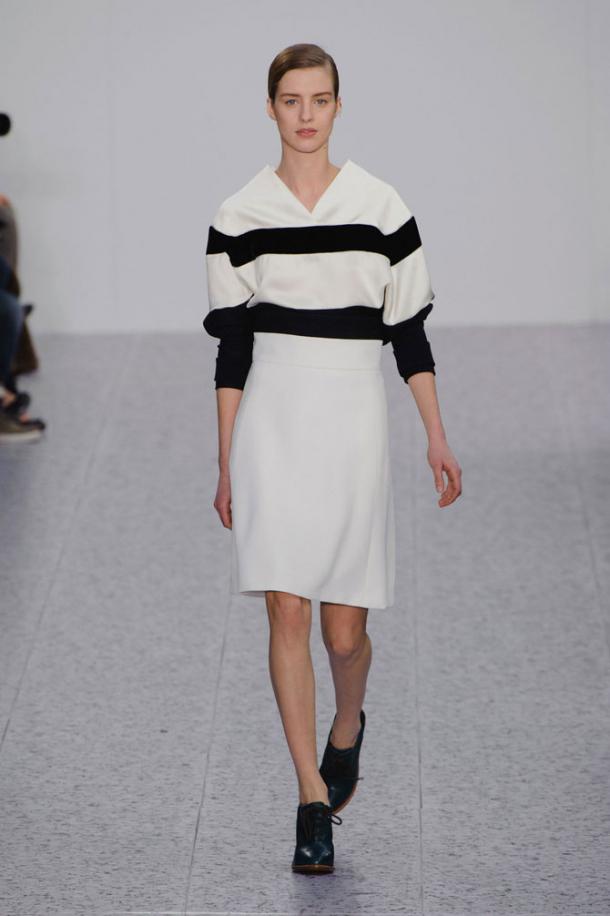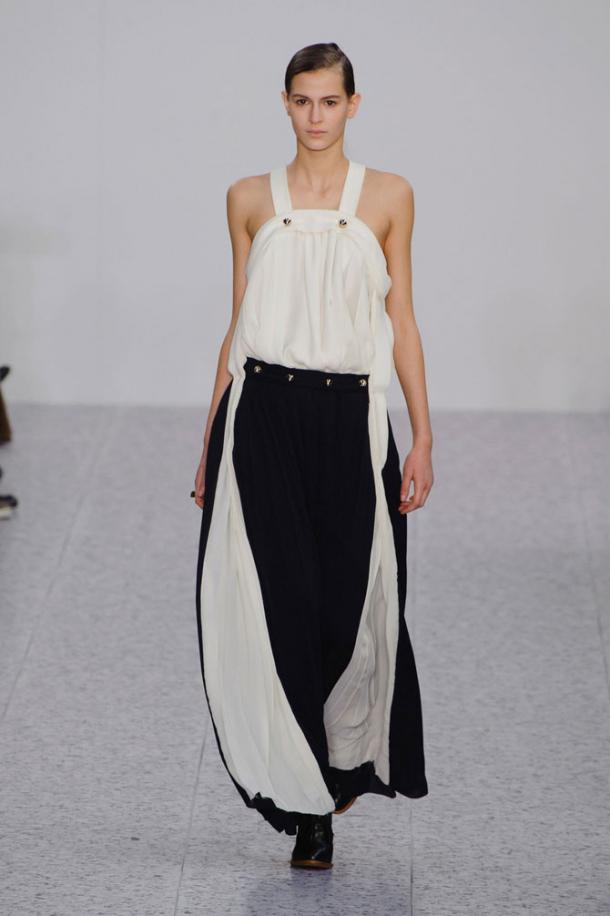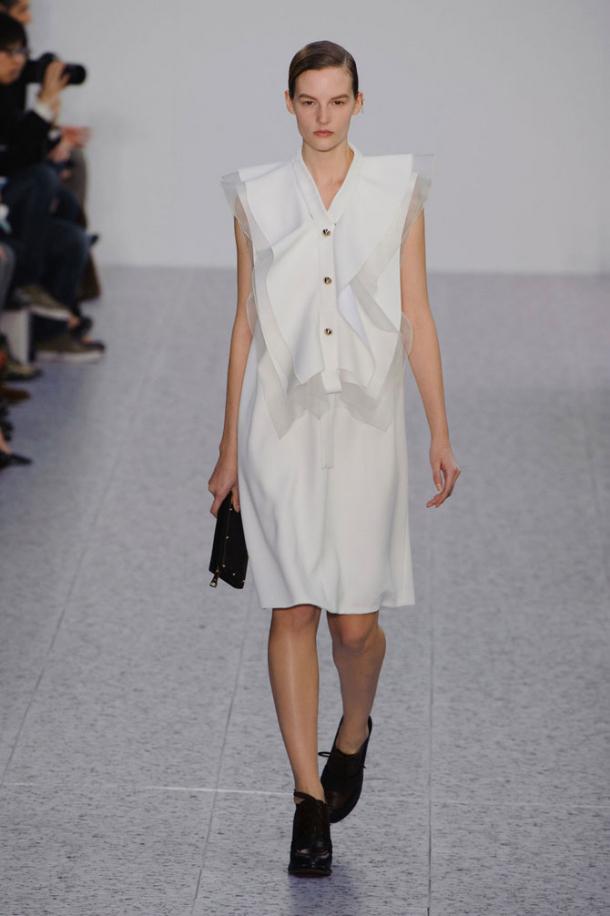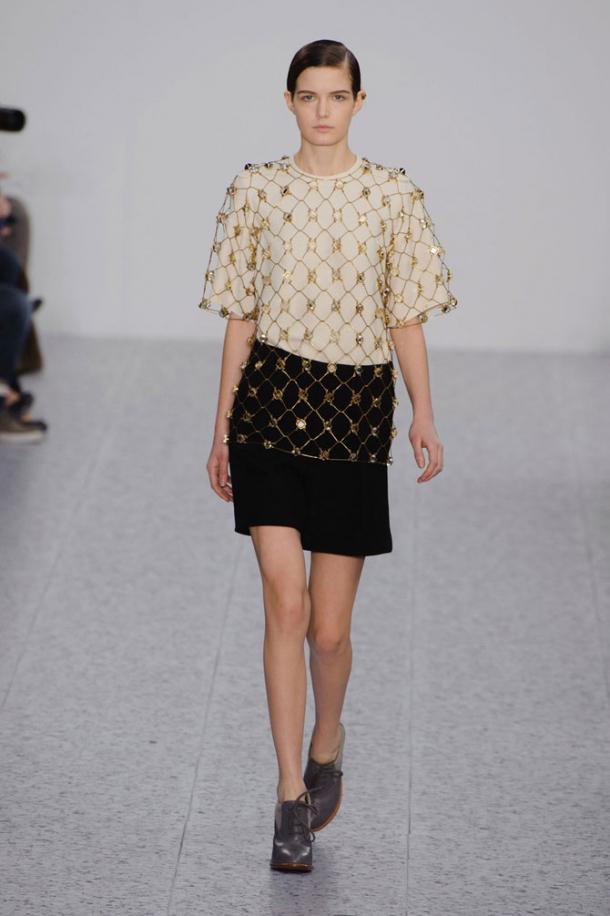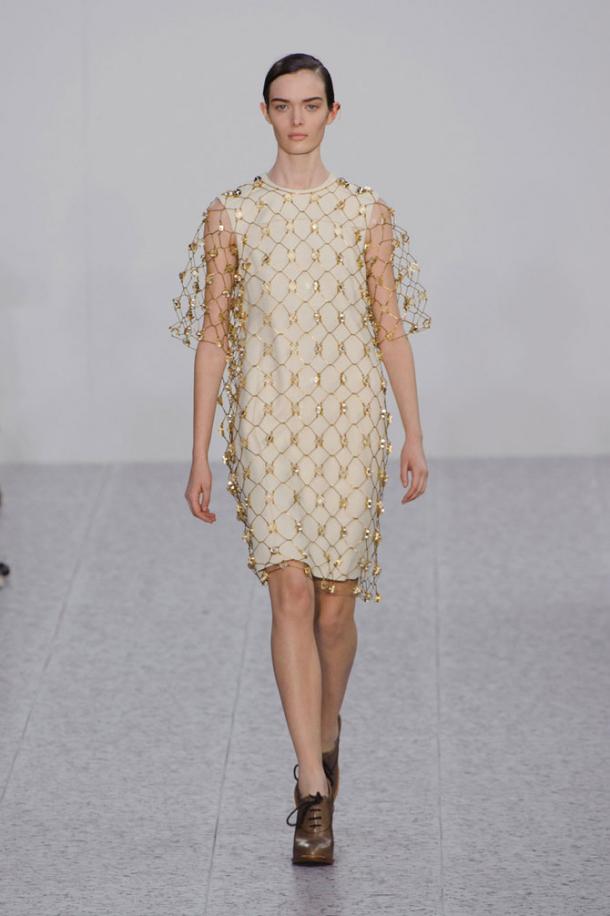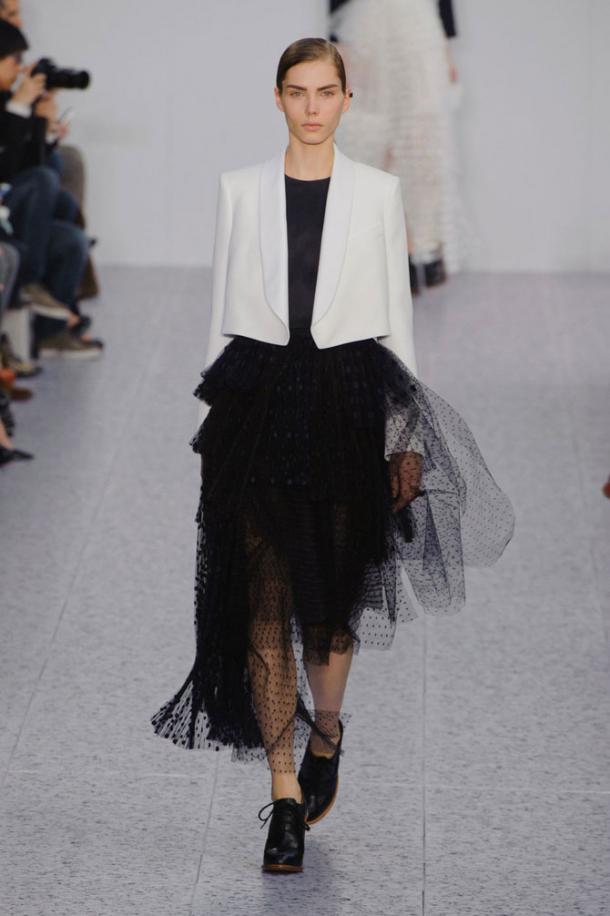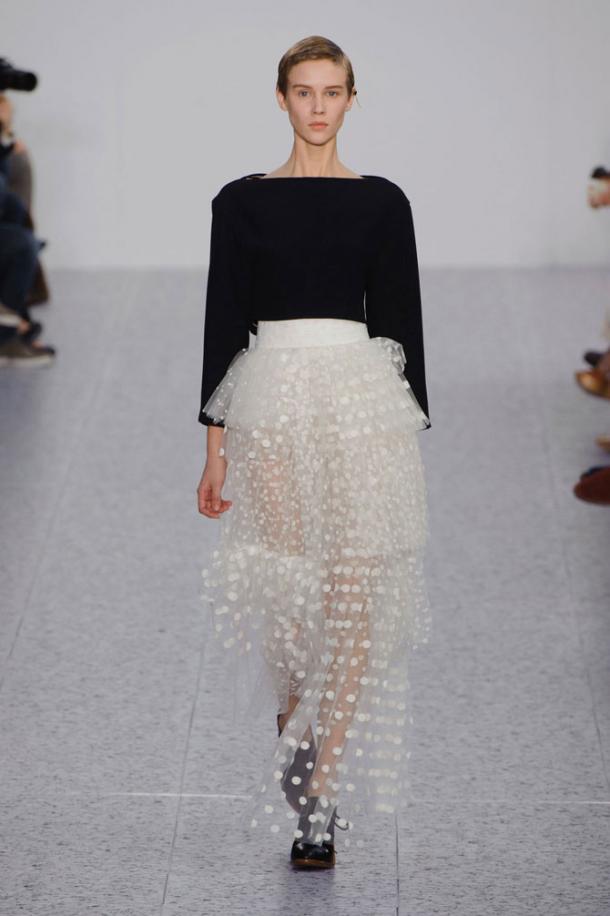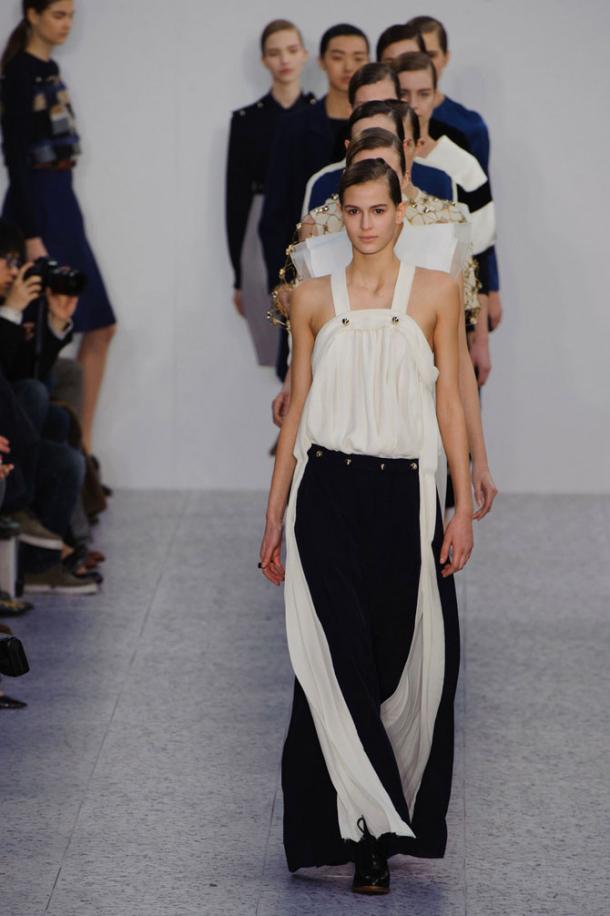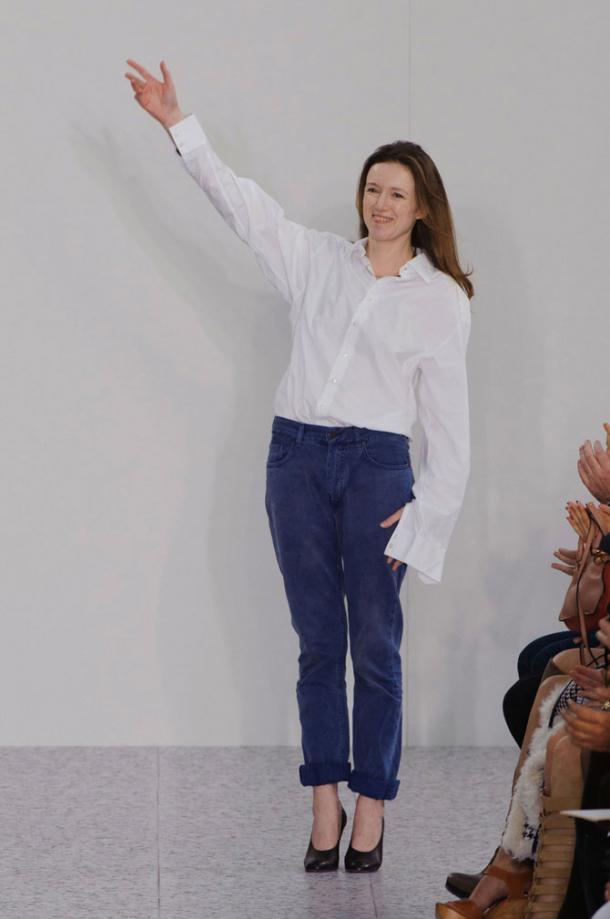 Guests show: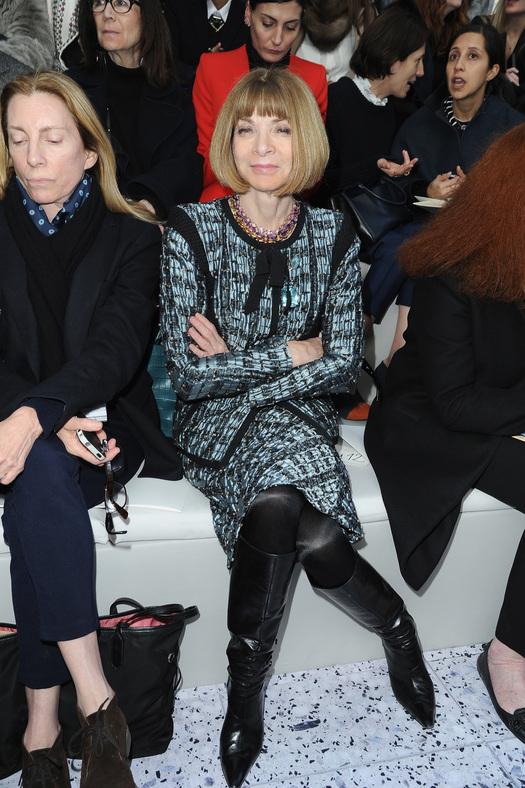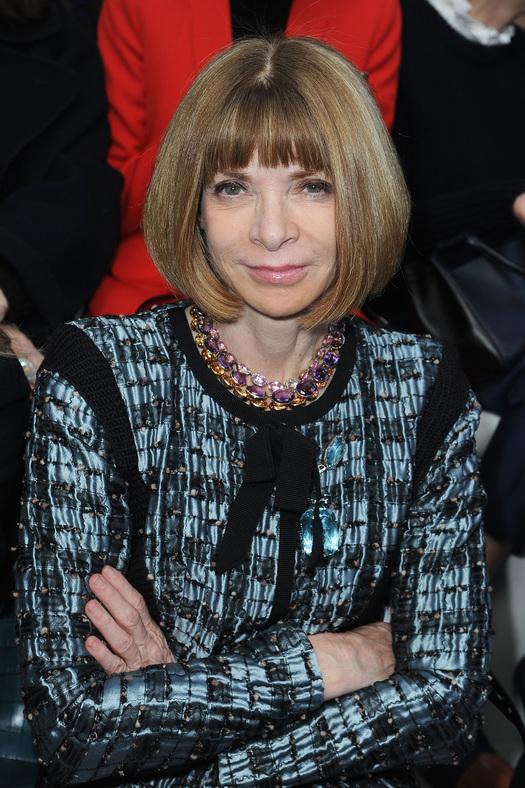 Anna Wintour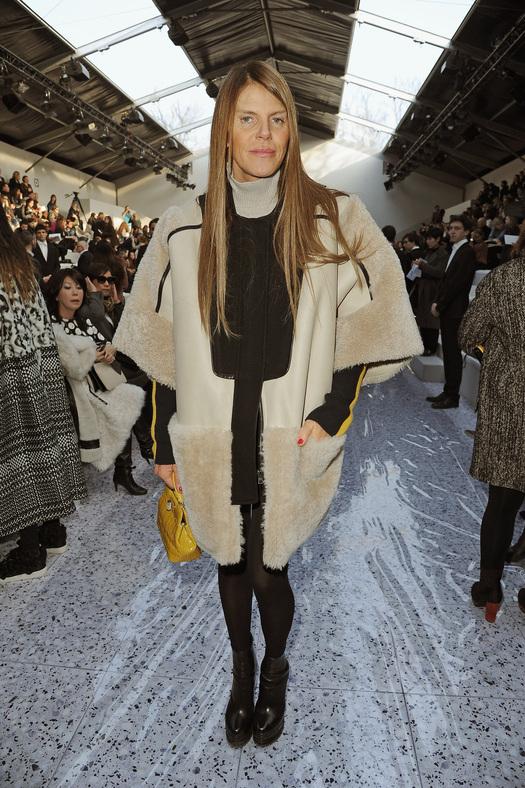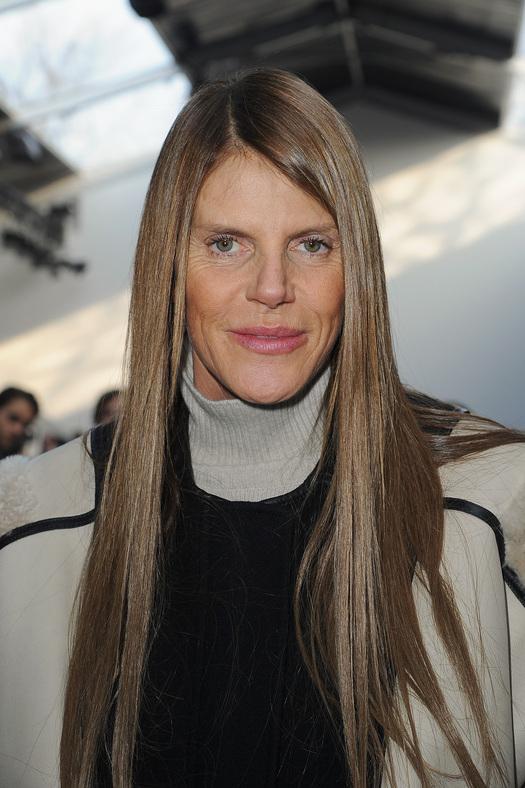 Anna Dello Russo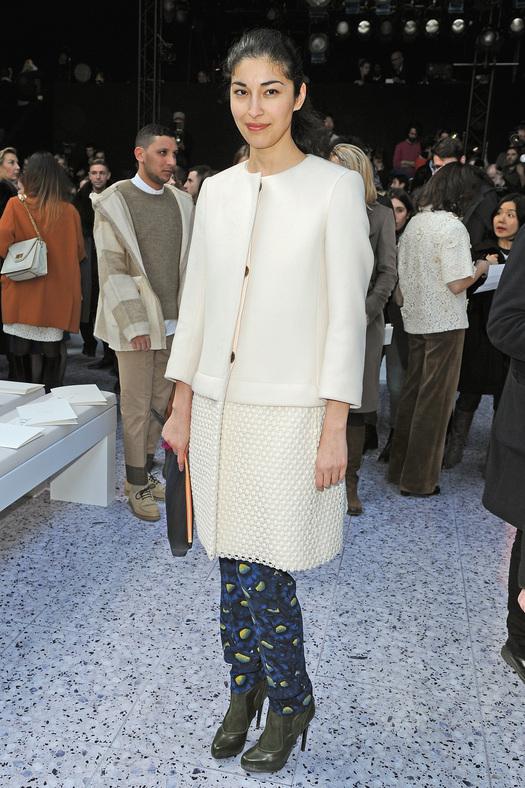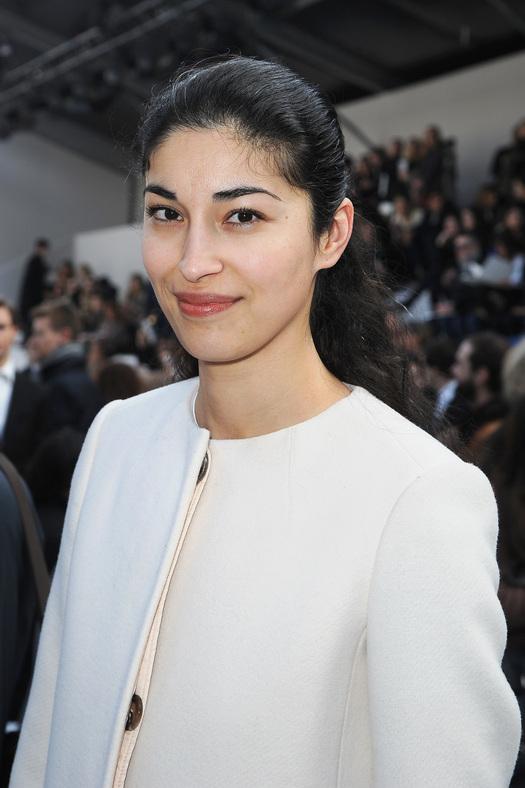 Caroline Issa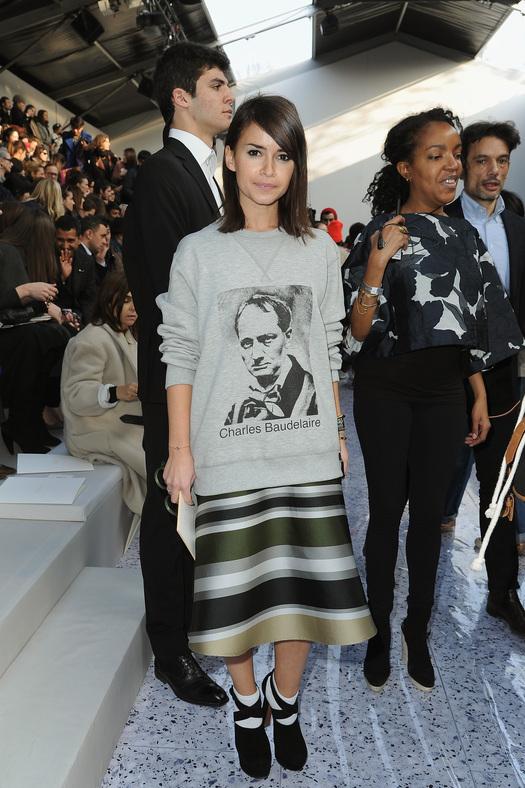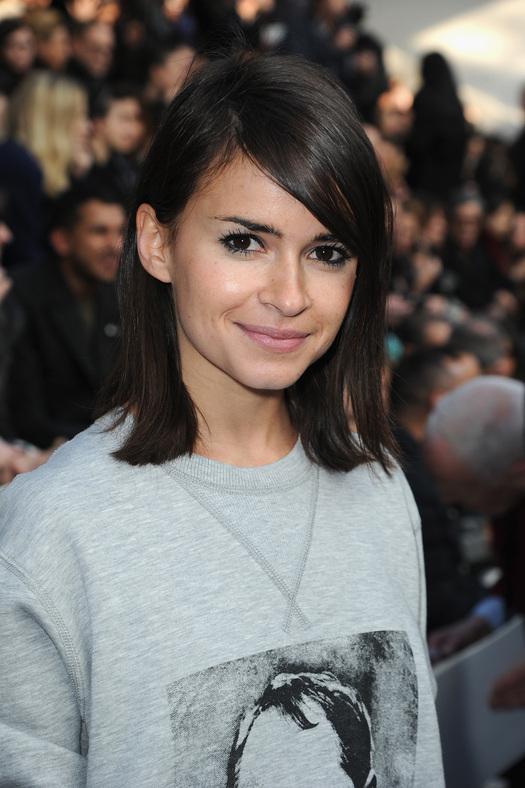 Miroslava Duma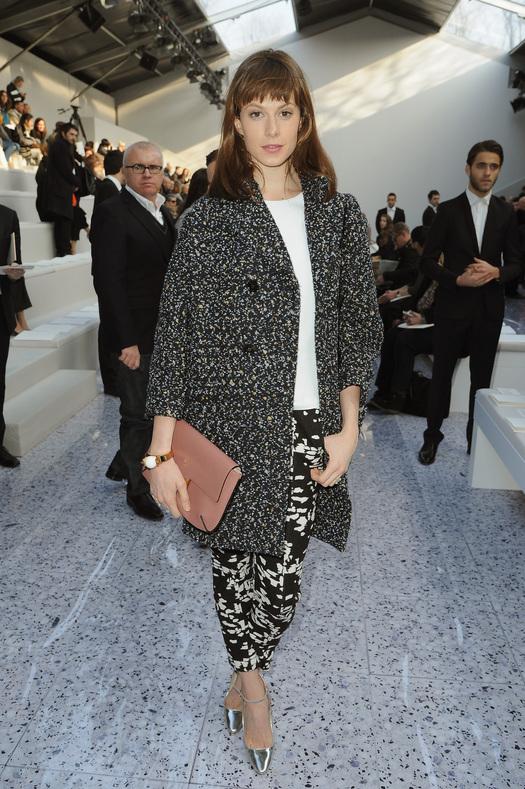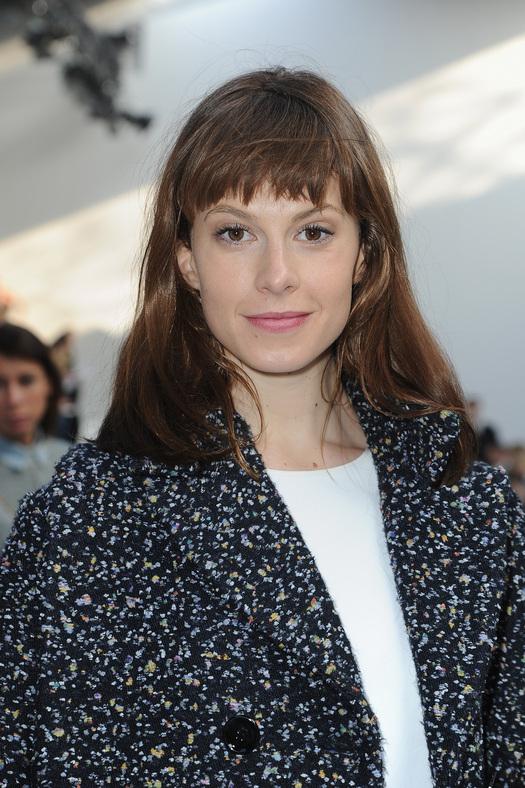 Elettra Wiedemann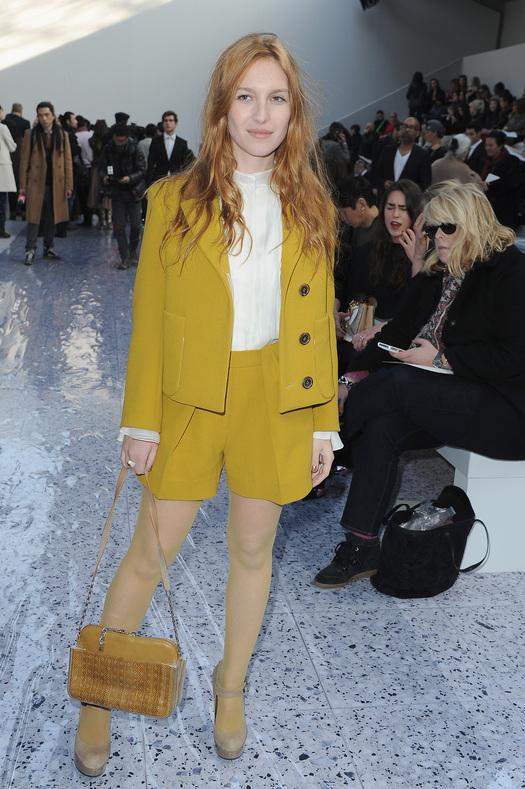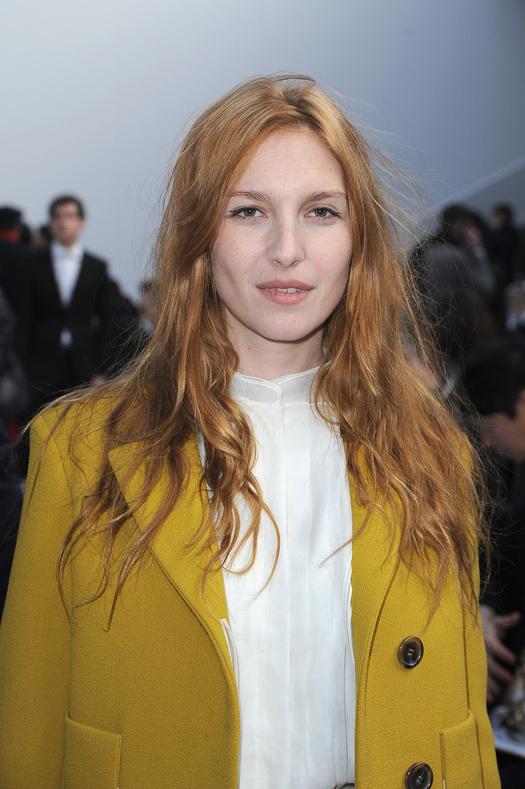 Josephine de la Baume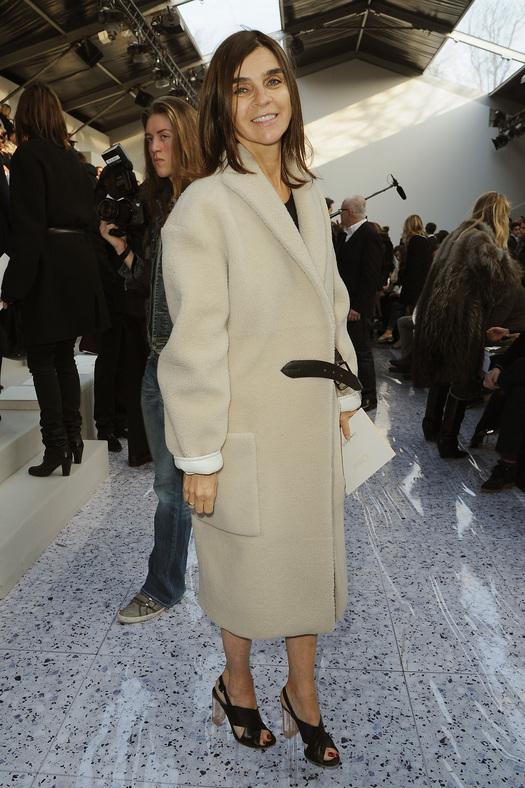 Carine Roitfeld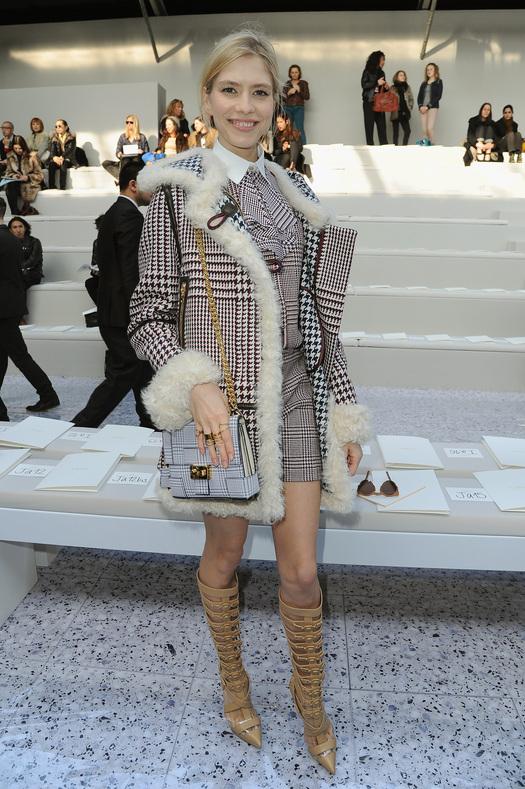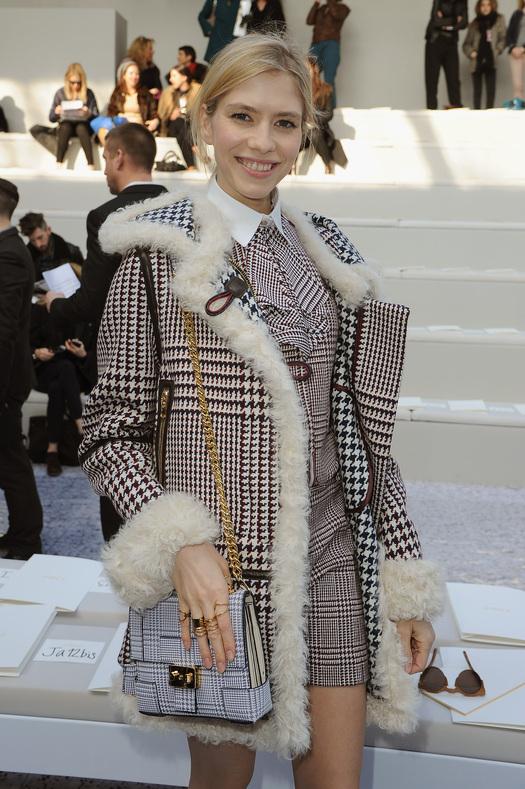 Elena Perminov