Now in the collection of Queen Elizabeth II has another honorary award - April 4, Her Majesty was presented with the award of the British Academy of Film and Television Arts (BAFTA) for his contribution to cinema. The ceremony was held at Windsor Castle, and presents awards renowned British actor Sir Kenneth Branagh.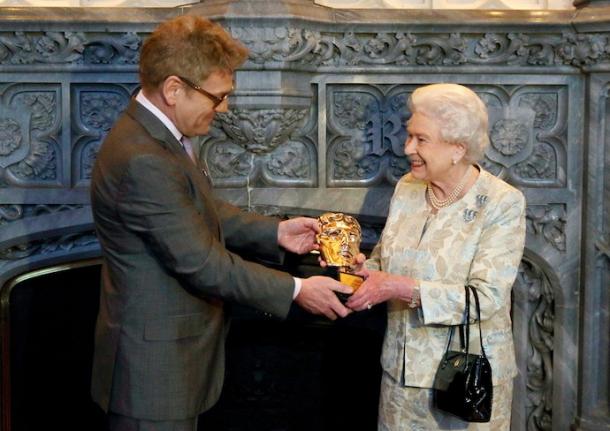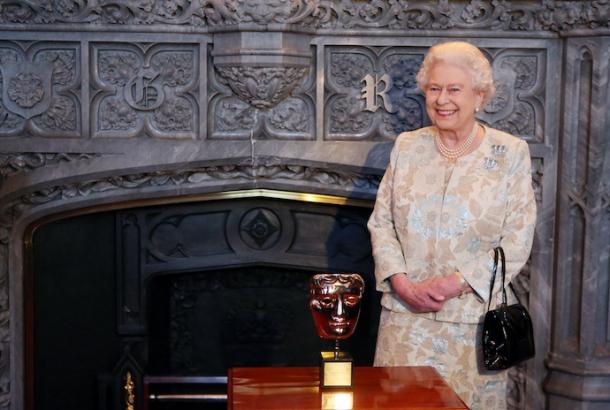 After the official part of the ceremony Branagh jokingly recalled the Queen her spectacular appearance at the Olympics in London last year:
Your appearance at the opening ceremony of the Olympic Games last year was particularly memorable! Your debut bondiane made a resounding success, so do not be surprised to the fact that actors and directors want to see you as one of the protagonists of the British film industry. Some of them brought with them the scenarios that are going to show you ...
For those who do not know, in the video, which was preceded by the appearance of Elizabeth II at the opening of the Games, the Queen acted as a James Bond girl and a couple with 007 landed by parachute into the stadium.
At the ceremony, in addition to the Queen, her husband Prince Philip and the aforementioned Kenneth Branagh, was attended by about 300 guests. Among them were seen and filmmakers - George Lucas, Carey Mulligan, Tom Hooper, Eddie Redmayne, Damian Lewis, Thandie Newton and others.