Who else, if not Nicholas Charles Sparks, write novels about true love? He knows every nuance of this mysterious and captivating human feeling, because behind 47-year-old writer '24 marriage and five children from his beloved wife Kathy. Agree, this is a strong argument to convey to the people in their own thoughts as the popular genre. Nicholas is always trying to "play on a thin", surprising readers with new topical stories. He does not write about the carnal love, he tells the story of love sublime, love in spite of. On account of his 17 published novels and 8 all your favorite adaptations created by him.
Someone finds it strange that a grown man says tearful novelettes, and someone is very taste. Touching, romantic, emotional melodrama, shot on the works of Sparks just had and will have success. Simple but clear to anyone who has ever loved and was loved.
"All that you need - this is love» (The Beatles)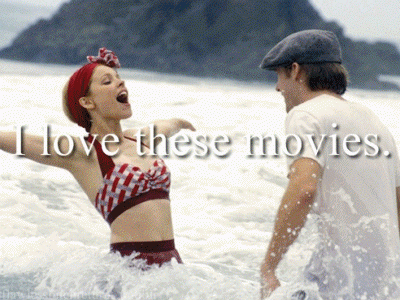 "Message in a Bottle» («Message in a Bottle»), 1998
Starring: Kevin Costner and Robin Wright
Storyline: Trying to forget after his wife's death, Garret Blake builds a boat, dreaming about a single voyage. Meanwhile, the editor of the influential newspaper letters "Chicago Tribune" Theresa Osborne is going on a business trip to the letter, which is found on the ocean in a bottle. And the author of this unusual message - none other than Blake Garrett ...
In this world, the fate overtakes us when we least wait. Sometimes it overtakes us like a hurricane, sometimes it takes a slight breeze blew almost skin. But we can not fight destiny - our future is completely in her power.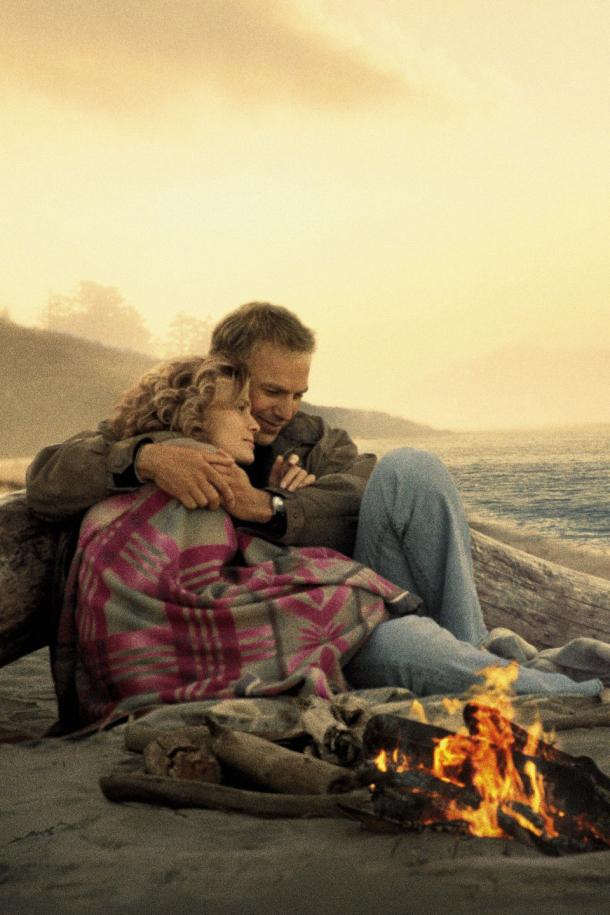 "A Walk to Remember» («A Walk to Remember»), 2002
Starring: Shane West and Mandy Moore
Storyline: Landon Carter - the idol of his school: it is independent, beautiful and cruel to rogue states. And of course, he does not notice the nondescript Jamie, I think only about studying. After another stupid antics Carter forced into remedial and play in the school play. At this point he can not do without the help of a humble student. Jamie Landon agrees to help, but only if he promised that he would not fall in love with her. Arrogant man willingly takes an oath, but he soon ascertained that contain it will be very difficult ...
Sometimes I want to go back and correct mistakes, but I understand that then go away and joy.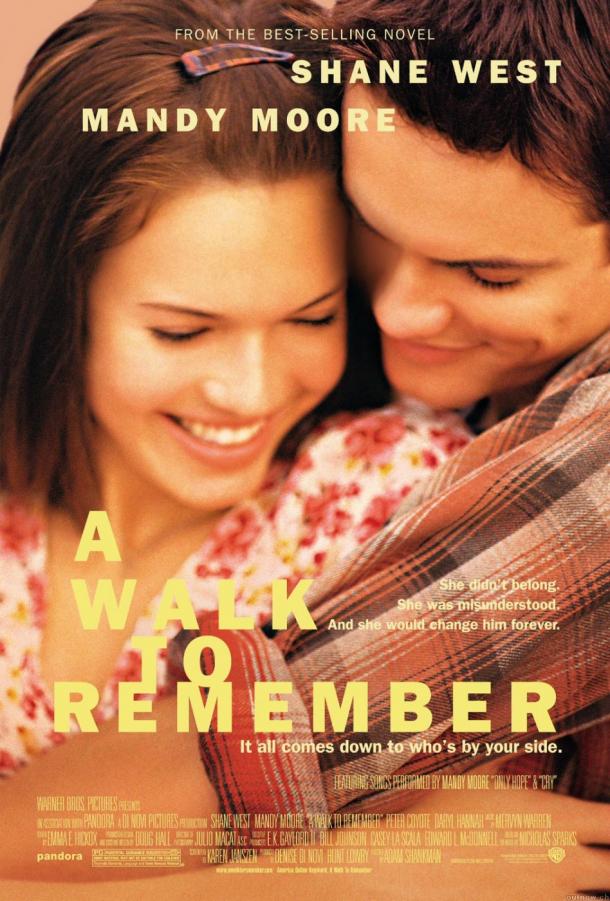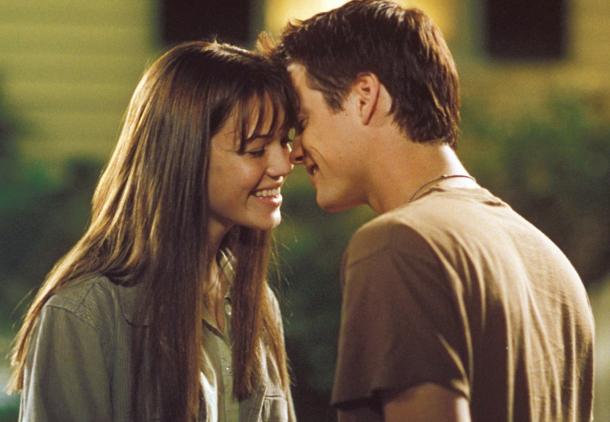 "The Notebook» («The Notebook»), 2004
Starring: Ryan Gosling and Rachel McAdams
Storyline: A touching love story, read an elderly man from an old notebook woman in a nursing home. This is the story of relations boys and girls from different social backgrounds living in North Carolina. Noah and Allie were together for an unforgettable summer while their parents are not shared first, and then the Second World War. After the war, everything changed: Ellie became engaged to a successful businessman, and Noah lived alone with his memories in an old house, which he was able to restore. When Ellie had read about it in the local paper, she knew she had to find him and finally decide the fate of their love ...
First Love changes your whole life. She will not forget, no matter how hard you try. That girl became your first love and that is done, will stay with you forever.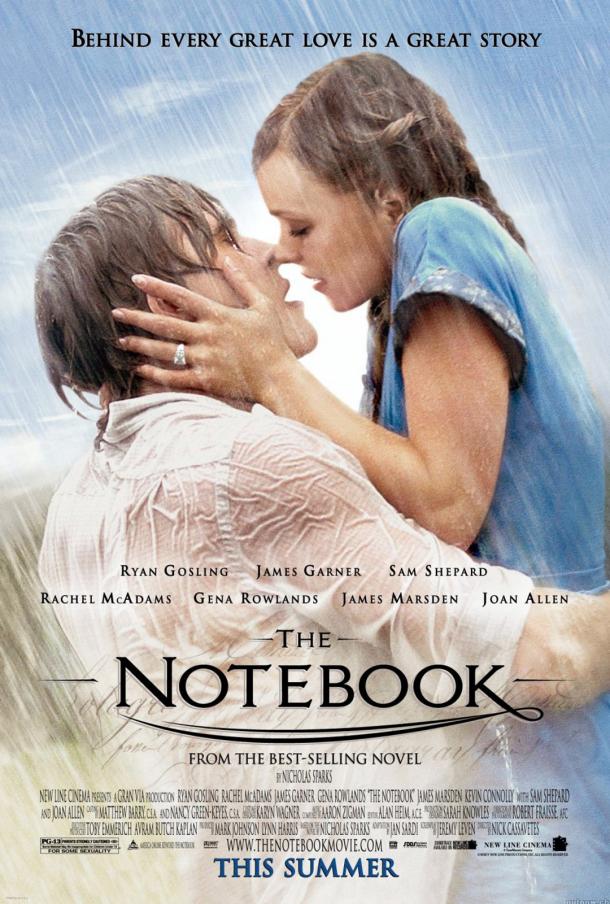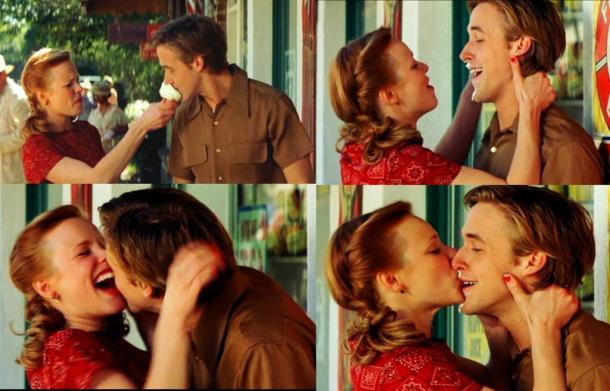 "Nights in Rodanthe» («Nights in Rodanthe»), 2008
Starring: Richard Gere and Diane Lane
Storyline: Life Adrian Willis is in complete chaos. It comes in a tiny coastal town of Rodanthe, North Carolina, to stay at a friend for the weekend. Here she hopes to find the tranquility she needs to rethink the conflicts surrounding her - a wayward husband who asked her to return to him, and daughter offended by her every action. In Rodanthe Adrienne gets acquainted with a man named Paul Flanner, the only guest of the hotel. They begin an affair during the weekend that they will remember for the rest of his life.
Old and young, men and women all want the same thing: peace and happiness. The only difference is that young people think that happiness is waiting for them in the future, and the elderly are convinced that the best days are in the past.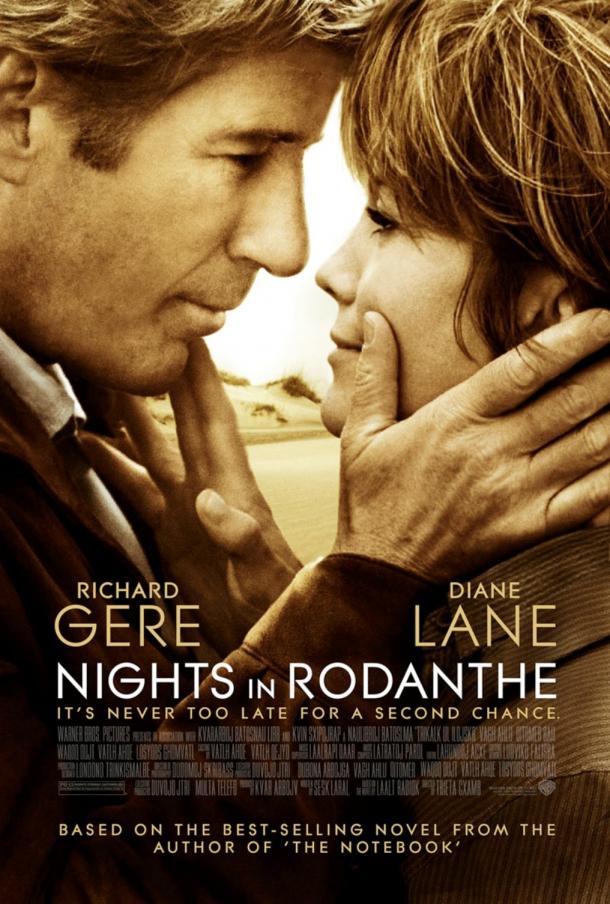 "Dear John» («Dear John»), 2010
Starring: Channing Tatum and Amanda Seyfried
Storyline: Two weeks full of happiness of first love and the knowledge of the forbidden fruit, had a student Savannah and soldier John Tyree, who came home on leave. But time is running out - the young lover is forced to return to service in Europe. After the tragedy of September 11, 2001, John decides to dedicate his life to service in the army, breaking the promise given to Savannah - to return and marry her. The girl wrote a letter to John, but they come less and less often.
Love - is when bake the happiness of others more than of his own, no matter what it may require victims.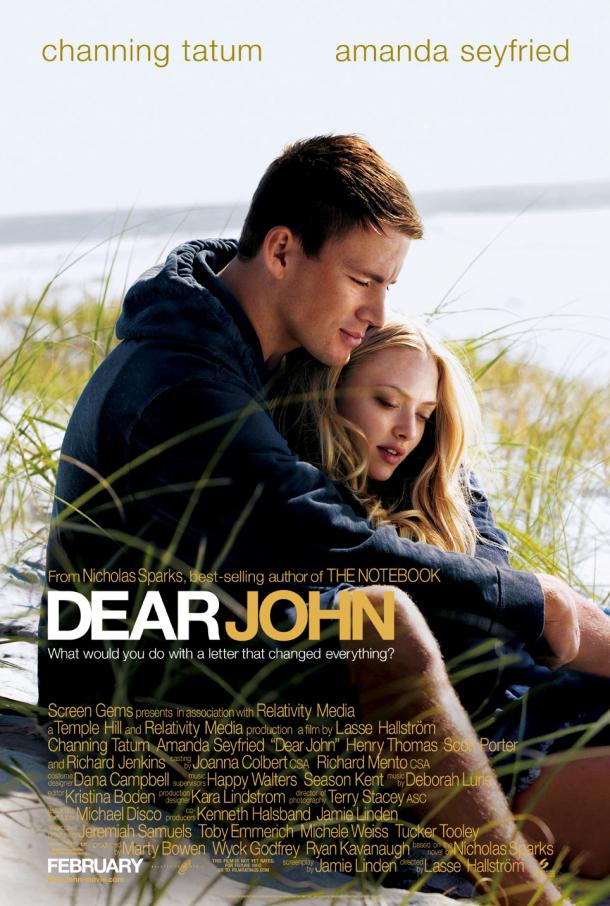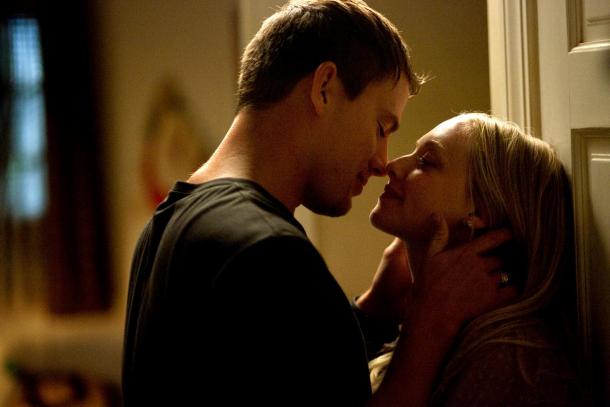 "The Last Song» («The Last Song»), 2010
Starring: Liam Hemsworth and Miley Cyrus
Storyline: The Life of 17-year-old Veronica Miller turned upside down when her parents divorced and her father moved to the city of Wilmington, New York. That was three years ago, but her anger does not pass, and she alienates herself from her parents, especially her father. Despite this, it goes against their will to him for the summer, but their relationship is still poor. Veronica dad - a former pianist and teacher living a quiet life in the coastal town. Now he is working on a picture which will expose the local church. Trying to establish contact with his daughter, parent enlists the aid of music, their only common interest with Veronica.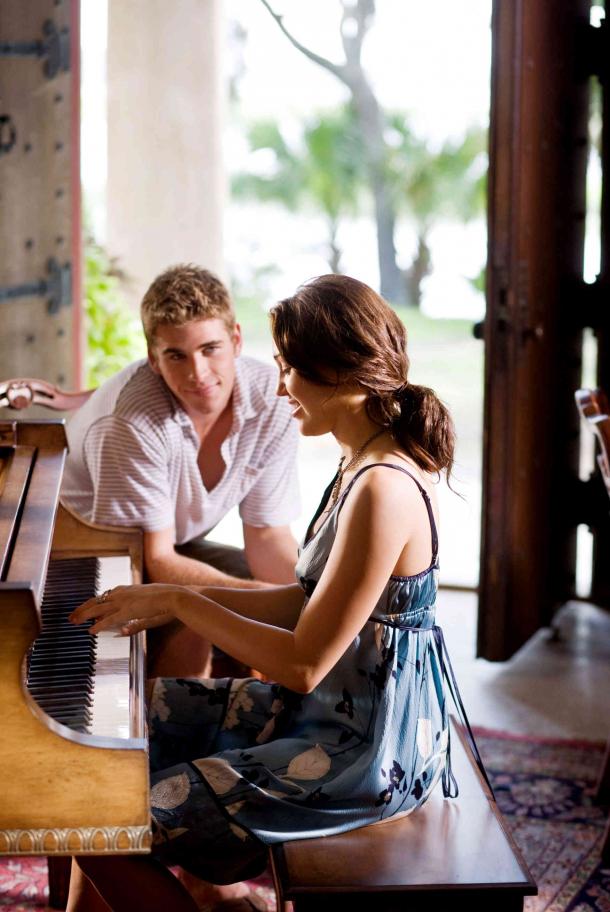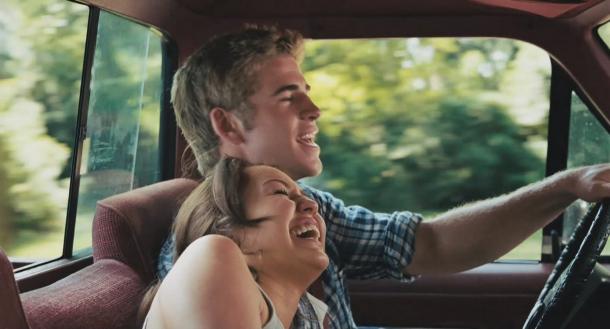 "Lucky» («The Lucky One»), 2011
Starring: Zac Efron and Taylor Schilling
Storyline: Marine Logan Thibault managed to stay alive after three military missions in Iraq. His talisman he believes the photo, which always carries with him - it completely unfamiliar woman. Upon his return to North Carolina Thibault decided to find her.
It is easy to idealize the man who barely know.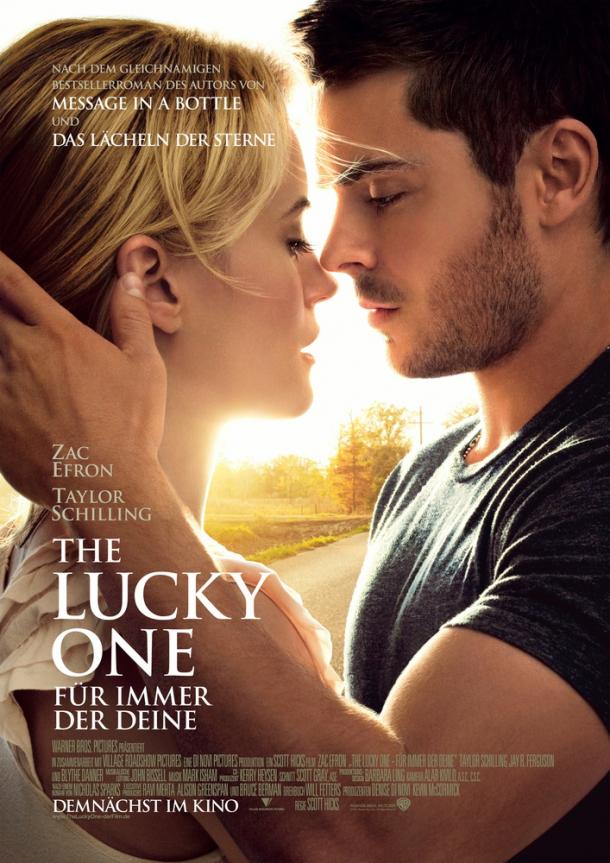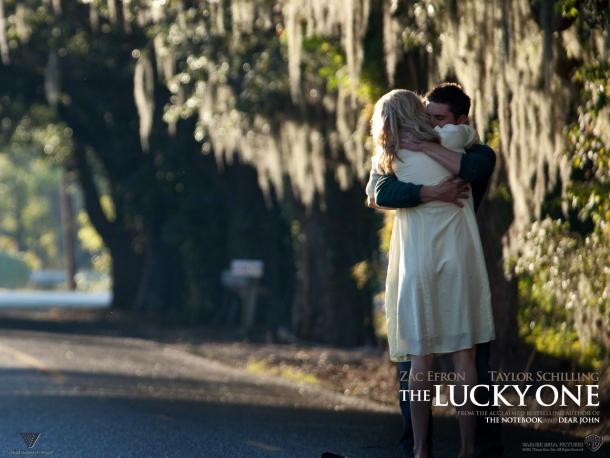 "Quiet Harbor» («Safe Haven»), 2013
Starring: Josh Duhamel and Julianne Hough
Storyline: Cathy many years suffered from the cruelty of man. Having lost hope of salvation, she made a desperate escape and found "safe haven" in a small quiet southern town. But is Katie for a new relationship? Can the man to believe again, to understand it and love? Even if we are talking about such a charming man, a young widower Alex Wheatley. Alex and Katie are on the thin ice of uncertainty - and in the meantime her husband Katie has already begun her quest.