Milla Jovovich
There are many options haircut "square", but Milla Jovovich, were unhappy with past changes, I wanted to shorten the hair even more. They say that the square on the shoulders - is universal and women under 40 with such a haircut almost always looks 27, but the square just above the shoulders - a different story here either good or bad.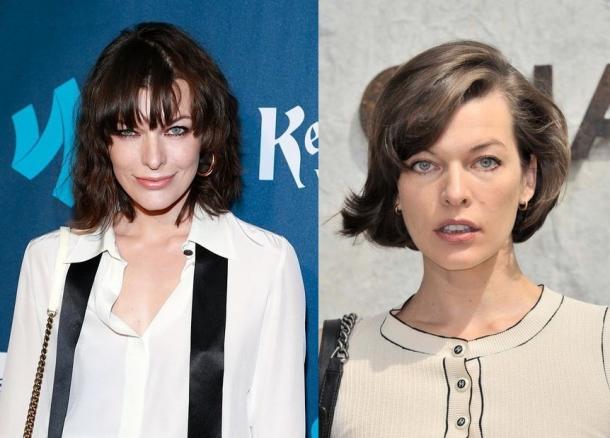 Jada Pinkett Smith
Jada Pinkett Smith, like her daughter, can not sit still. It is always up to date with the latest news and trends. So on June 26 in his Twitter posted a photograph of the actress with a new haircut - elongated bean - not forgetting upomnyat that it bursting with pride for the power, after the United States finally allowed same-sex marriages. Politics and hairdressing so interconnected that no words!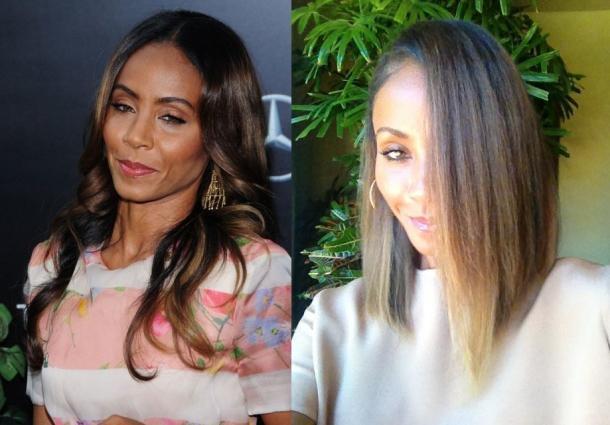 Gisele Bundchen
The richest supermodel planet, unparalleled luxury and Gisele Bundchen, according to critics, have never differed special beauty or sexuality, but the versatility of this girl - is truly unique. It is organic in the way of a charming blonde and the brunette in the form of a fatal, means it has become a new advertising campaign for Louis Vuitton. For several years the model is working with the company, so out of respect for its leaders and to save his reputation, not loving all kinds of transformation Bundchen, got into the skin of the brunette 40s. The other day, namely on July 9 became available the first images from this photo shoot.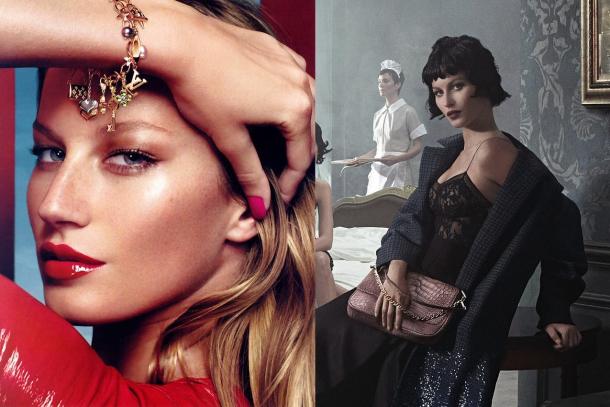 Kate Moss
It has been over 10 years since Kate Moss defile with dark curls, and now for the autumn Versace advertising campaign model again decided to transform into brown-haired woman. Of course, not all, because blonde is much more familiar (although for me "after" a very personal).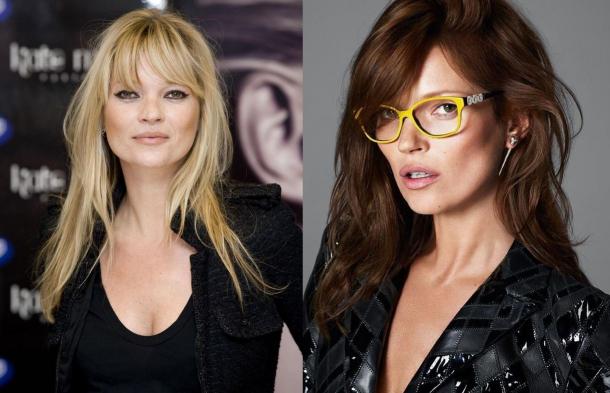 Julianne Moore
In Julianne Moore's debut. On the set of her new movie "Star card" has become a blonde haired actress. The director of the project thoroughly preparing for the upcoming filming of 7 years, but reports of whom still play Julianne unavailable. The picture tells us about all the ins and outs of Hollywood, and on "Star map" with Robert Pattinson will walk Moore, Mia Wasikowska and John Cusack.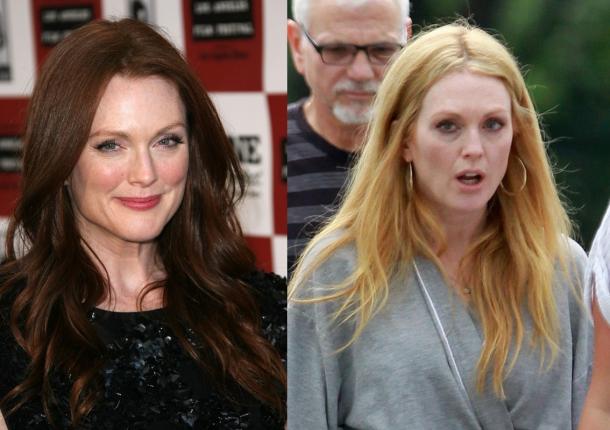 Selma Blair
Like this, in the opinion of buyers will look Ombre by L'Oréal. Used Is Selma Blair paint the brand or choose something more expensive - is unknown, but in any case, the hair of the actress became lighter and Vidocq they are not the best.
Jamie Pressly
Jamie Pressly, too, have reason for joy - she made a short bob, but gays and lesbians it seems there is no case.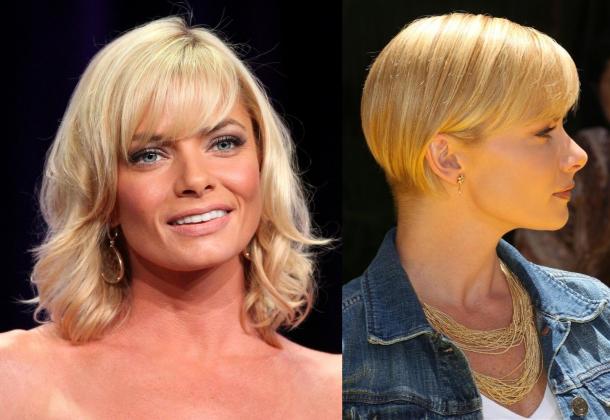 Rita Ora
Rita Ora, by contrast, make their hair a little longer. Well, there is overhead strands and to increase the length and volume, you need a couple of hours.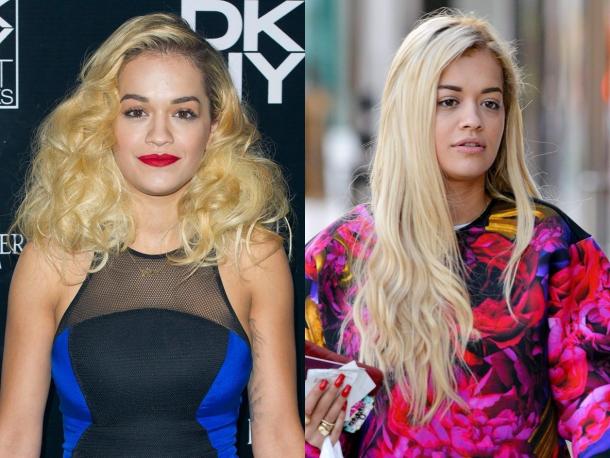 Cases where famous men change their image, more frequent. It does not spring, but the March cats still walk. For example:
Joe Manganiello haircut.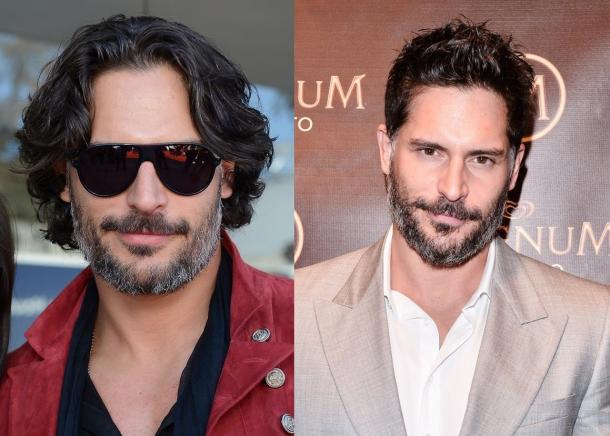 David Arquette has become blond.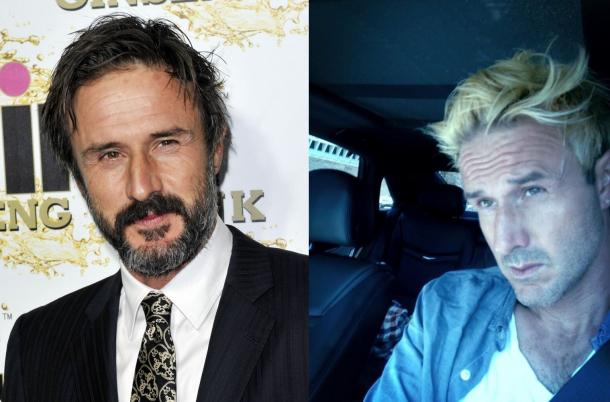 And Damien Lewis shaved head.