A few days ago on the Internet, a new advertising campaign department store chain TK Maxx, in the filming of which was attended by models of all ages and nationalities. One of them was the Briton Daphne Self, which this year celebrated '83. Model came out on the hearth 60 years ago and not going to finish his career. Example Daphne and her four colleagues, which will be discussed in this post, denied a strong opinion that the age of the model is short.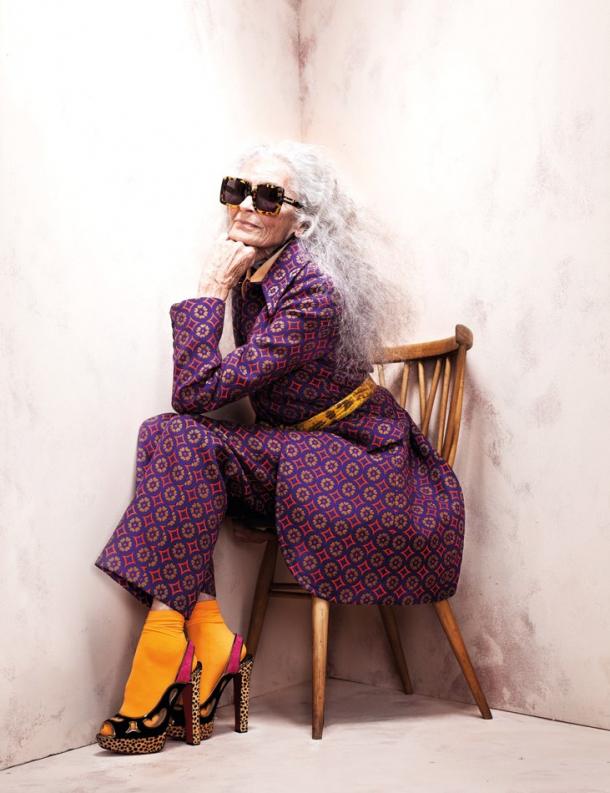 Daphne Self modeling career began in 1950 after winning a local beauty contest, which brought her the first contract for advertising clothing. The girl was not beautiful and certainly not consistent with the model parameters with an increase of 168 cm, but still did not remain out of work due to a comely appearance and a great figure. She has participated in shows and was featured in commercials and photo shoots.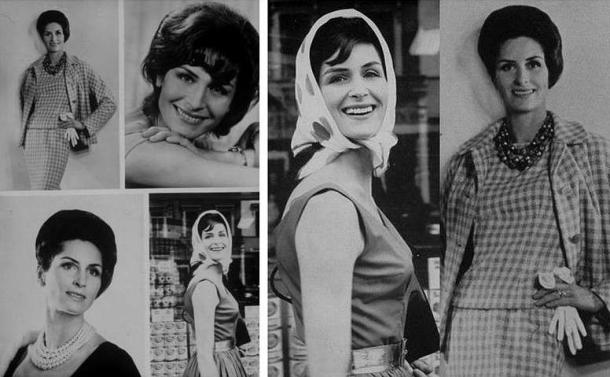 Marriage and the birth of three children do not become a hindrance to the modeling career - Daphne continued to appear, but now she did not do it for the money, but simply for self-realization. An urgent need for funds appeared at Daphne's after her husband's death in 1998, and it was then that she received an offer to take part in the fashion show as part of London Fashion Week. On the show 68-year-old model scout noticed modeling agency, and there could be job offers were not long in coming. Shooting for Vogue and Marie Claire, participate in promotional campaigns for Dolce & Gabbana and Moschino - real popularity and demand came to Daphne after 60 years.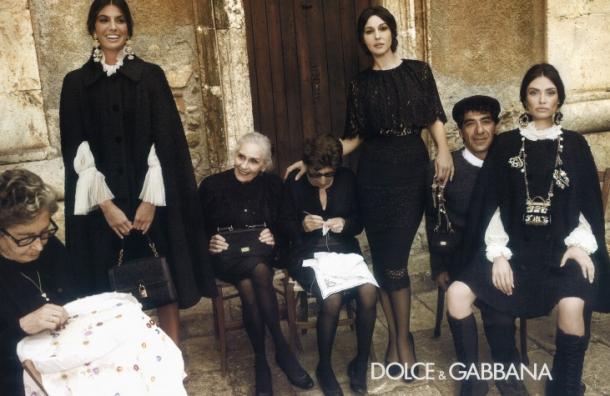 Another famous "age" model is Carmen Del'Orefis. In its 82 boasts an exquisite appearance, graceful figure and proud bearing. The first attempts to become a model Carmen at the age of 13 were unsuccessful - magazine editors and fashion agents excitedly told that the girl was not photogenic, and there is nothing interesting. That all changed when the photo Carmen fell into the hands one of the editors of American Vogue, whereby the model got her first photo shoot, which is located on the 17-page magazine.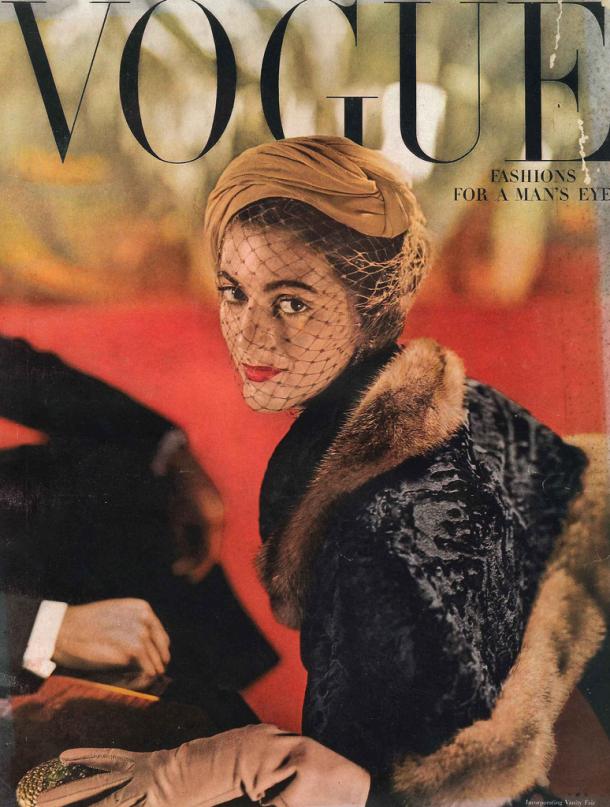 Success accompanied Carmen for many years - even in 40, she continued to appear. The turning point came when the woman saw graying hair. It is more than ever felt the approach of old age and seriously decided to quit modeling career and focus on something more suitable to her age and status. Solution Carmen did not like her old friend fashion photographer Norman Parkinson, who believed a woman standard of elegance and beauty, so he proposed a model to take part in a photo shoot for one of the magazines in a completely new way - with snow-white hair. This photoset has begun an infinite number of shows and shooting, which not only brought Carmen worldwide success, but also a place in the Guinness Book of Records as the "podium model with the longest career».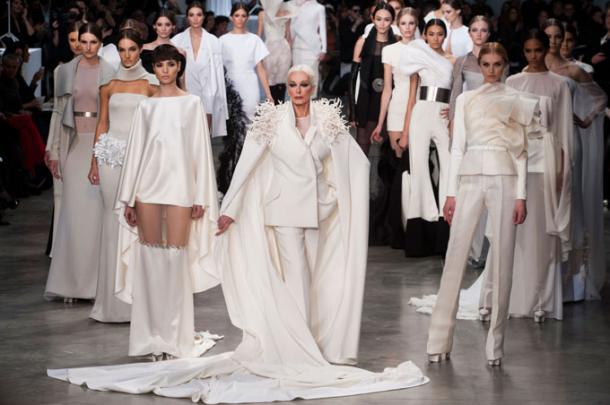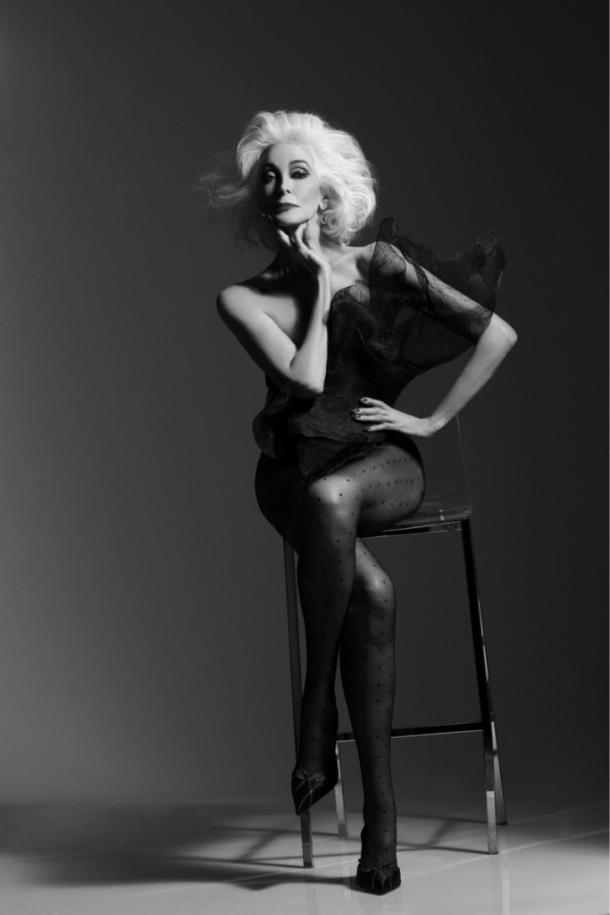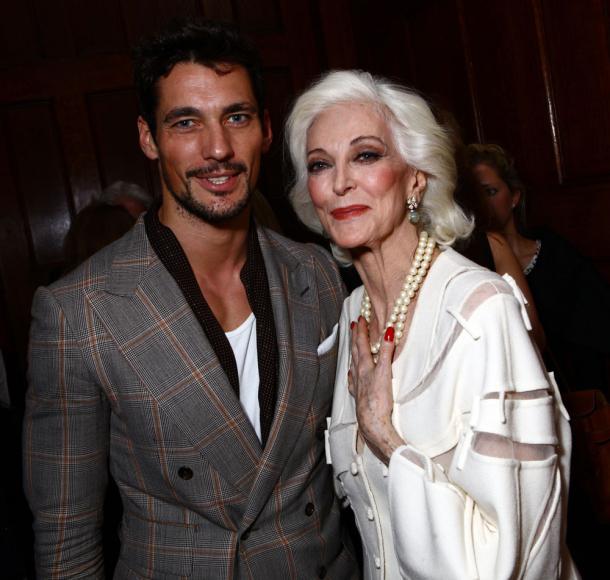 Cindy Joseph modeling career began at 49 years old. It was at that age it "discovered" the scout Ford Models and offered to act for Dolce & Gabbana. Prior to this, Cindy for 25 years worked as a makeup artist and did not think about the catwalks and photosets, but curiosity got the better and she ventured.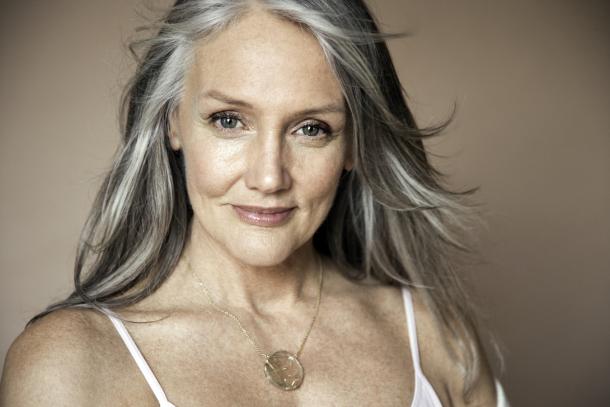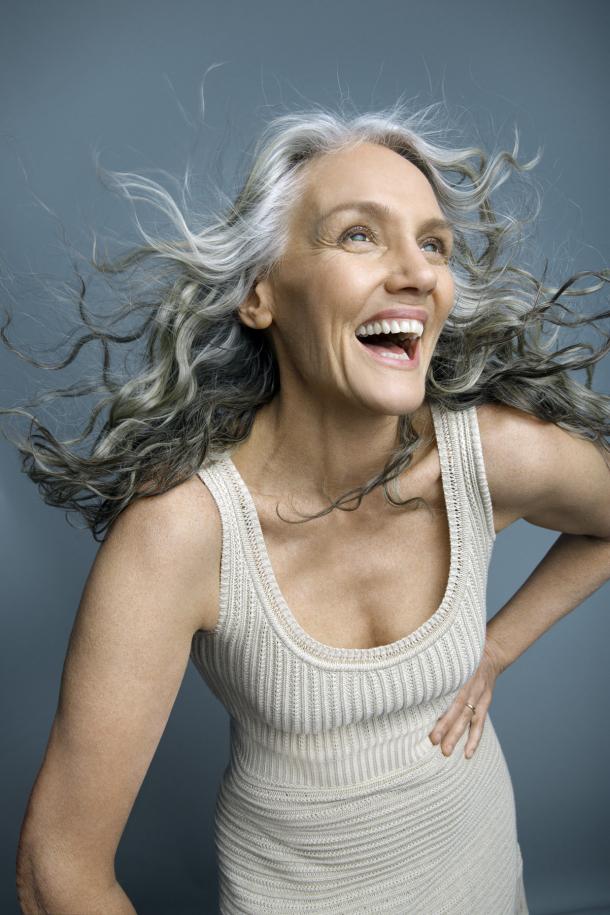 Today, 62 Cindy and her activity is reduced to a model notices for her own line of cosmetics age, the creation of which is equally influenced by her past work and current makeup artist fashion career.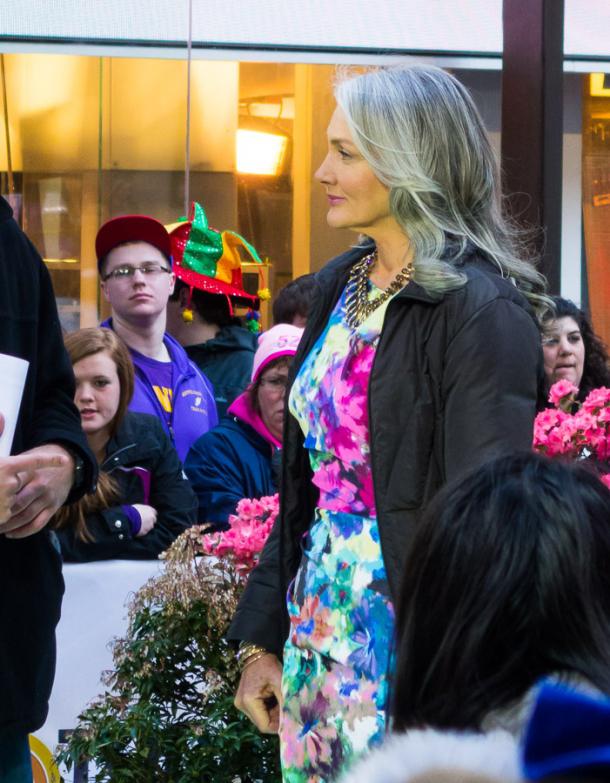 Jacqueline Murdock dreamed of becoming a fashion model with childhood, but her dream to be realized only when the woman turned 82. For three years before that Jacqueline met on the street known phototrophic Ari Seth Cohen, author of the blog about stylish men and women of "high" age. Ari made a photo of Jacqueline, and that their relationship had to end, but everything turned out differently. Photos published in his blog soon noticed the staff house Lanvin - just such an unusual woman they were looking for the filming of their new advertising campaign. Photographer Jacqueline telephoned and invited to take part in the fashion photoset, and she, of course, refused.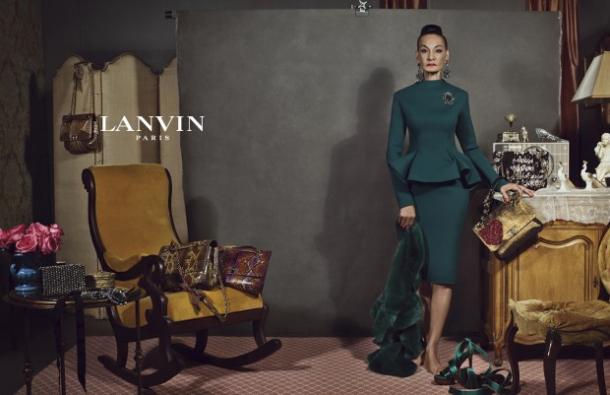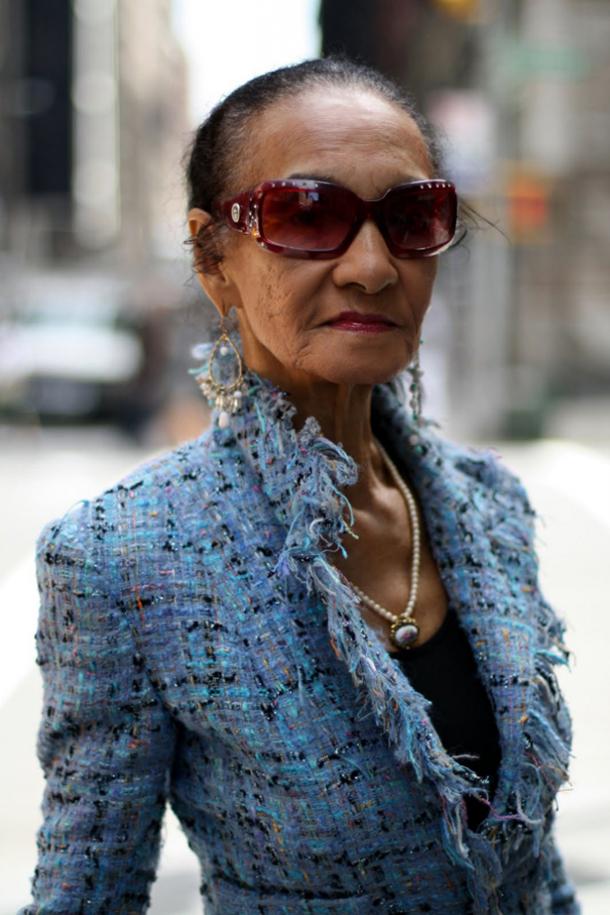 Unlike his colleagues, the aforementioned 61-year-old Jackie O'Shaughnessy never wanted to be a model, or rather her attempts were limited to a single campaign to the casting at the age of 13 years, where she was advised to change the shape of the nose and lose ten pounds. Reasonable girl was not ready for such an eventuality and concentrated on acting. Only now, after many years she still was to try his hand at modeling career.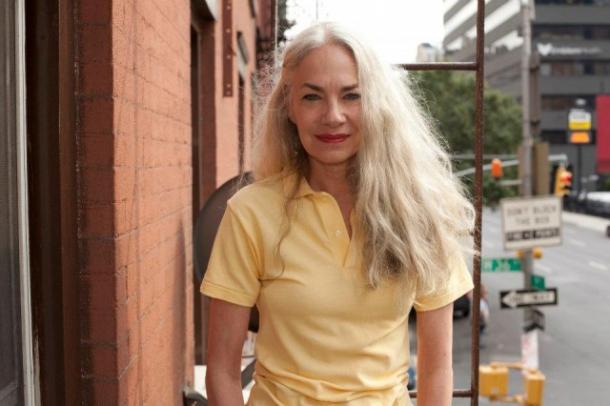 When Jackie was 60, she met with the head of the brand American Apparel Marsha Brady. For the first time, women faced the street - Marsha was delighted with a sense of style and Jackie made her a compliment. And two days later they met again - at the neighboring tables in the restaurant. Then the conversation lasted a long time, and Marsha invited his new friend to take part in an advertising campaign for the brand. Photo shoot was very unusual and even nearly turned into a scandal - candid poses and minimum amount of clothing a woman of advanced age has caused indignation of the public.