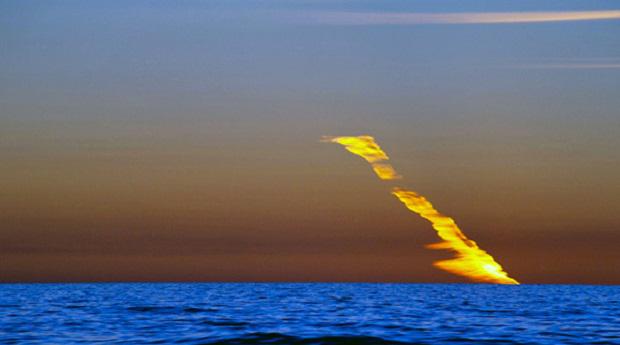 lucky people who were on the Australian Cottesloe beach in late June. This place is located in the western part of the country not far from Perth. Residents and guests of the "Green continent" were surprised by the June 29 during a stay on the coast. They saw how somewhere far away from them falls a mysterious fireball. This colorful event took place just before sunset, that is under vecher.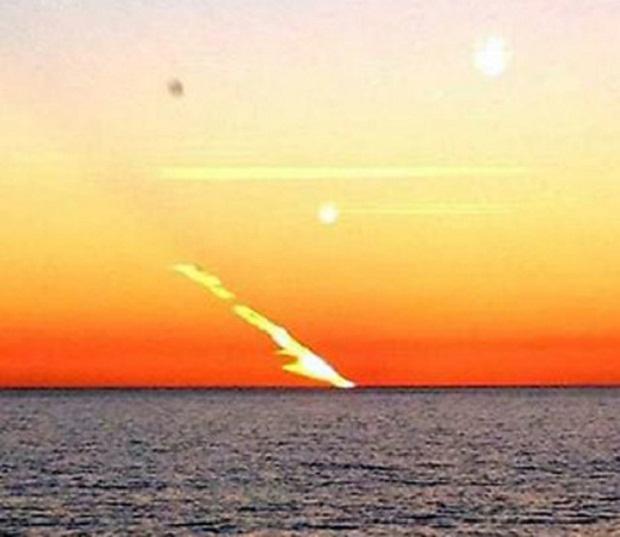 Scientists who study these phenomena, too lucky. The fact that witnesses had to take some pictures of the falling object. At the same time the images were recorded from different angles.
Gavin Cable was one of the lucky ones who managed to photograph falling fireball. According to him, the bright figure represents a huge tail that "wag" in an unusual path. An eyewitness called him crazy, because the object was moving at a tremendous speed. If we talk about the color, it is a range of yellow, red and orange. In short, all located on the beach people were just amazed by what he saw. Rather, such an opportunity is given only once in a lifetime and not to all people. Because Cable is very pleased that witnessed this phenomenon. See also: A terrible cloud over Beijing. Hundreds of people saw a UFO in the skies over Israel. Where did the strange sounds from the sky? Singing Cave Fingal. Riddle celestial metal balls. The sky is falling? NASA satellites have found a decrease of clouds around the world.
Source:
planete-zemlya.ru/ognennyj-shar-nad-avstraliej/