Among the most famous and interesting treatments of photos and videos, you can highlight the most popular effect Tilt-shift. With this effect, the city transformed almost beyond recognition and become more like a toy layout, than a real city. Let's look at the effect on the example of the city of Vladivostok. 33 minutes Vladivostok dock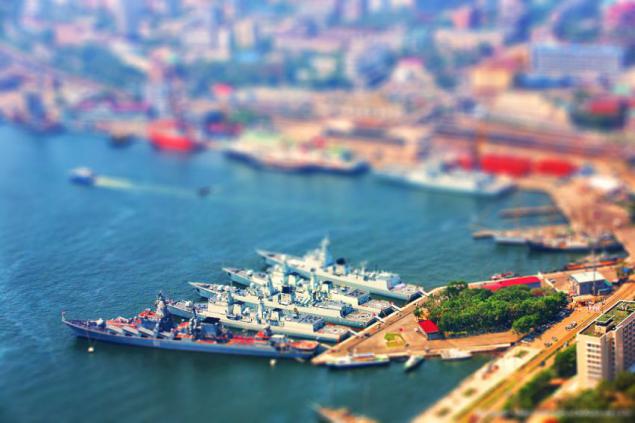 Dynamo Stadium.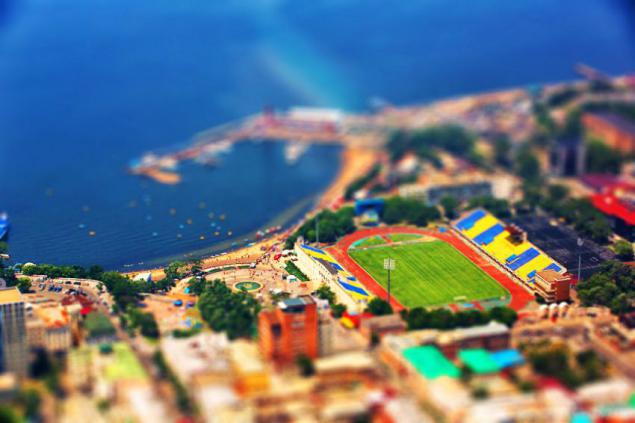 Public transportation "Area Semenovskaya". Why is the area - I do not know.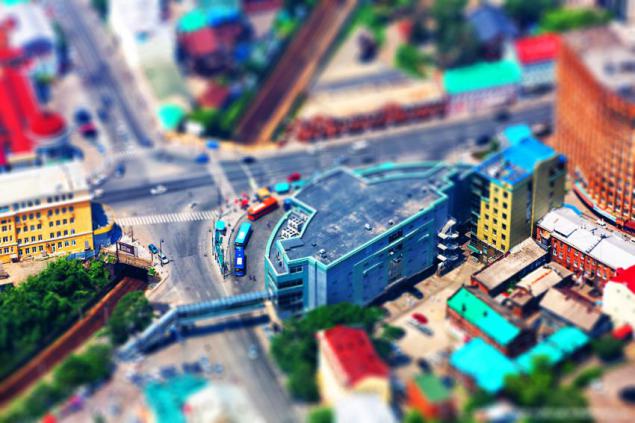 Golden Bridge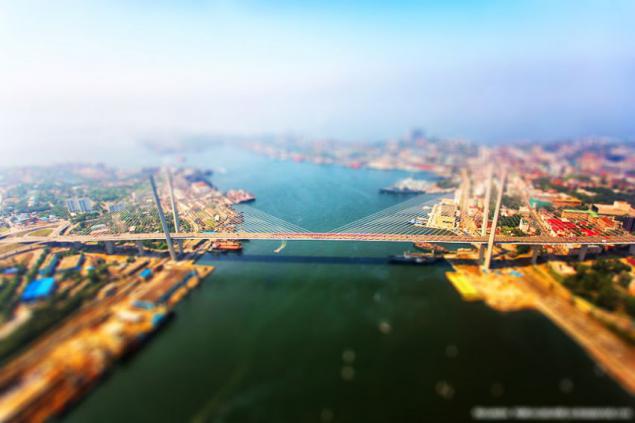 Fetisov Arena with seagulls on the roof
Naval Station Vladivostok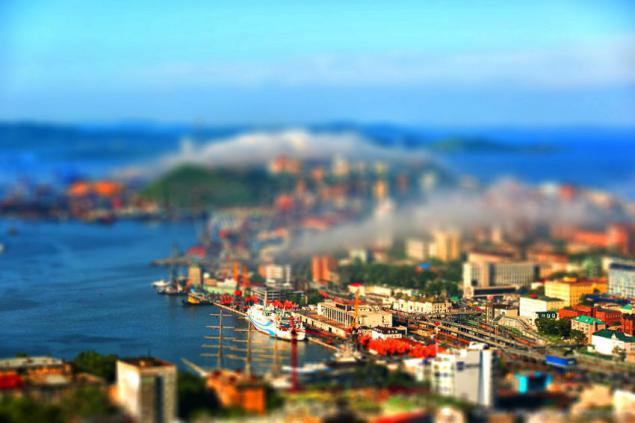 Military parade May 9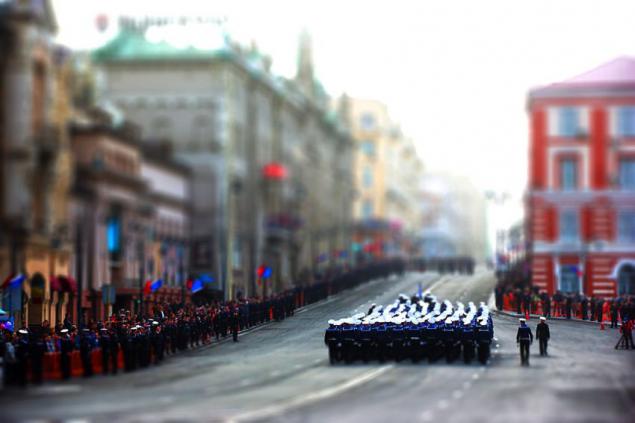 Overlapping Center during May Day marches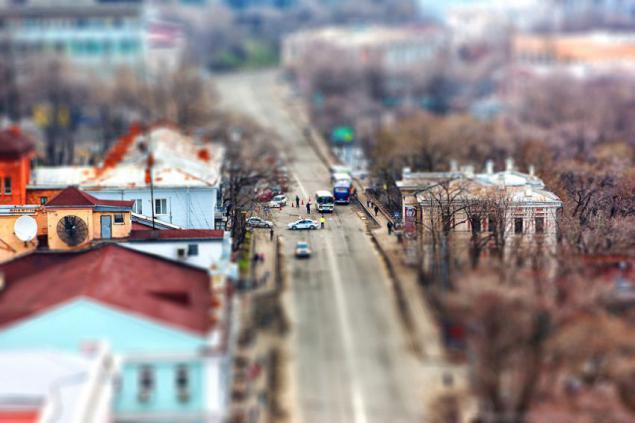 Finish "Expedition-Trophy" on g.Holodilnik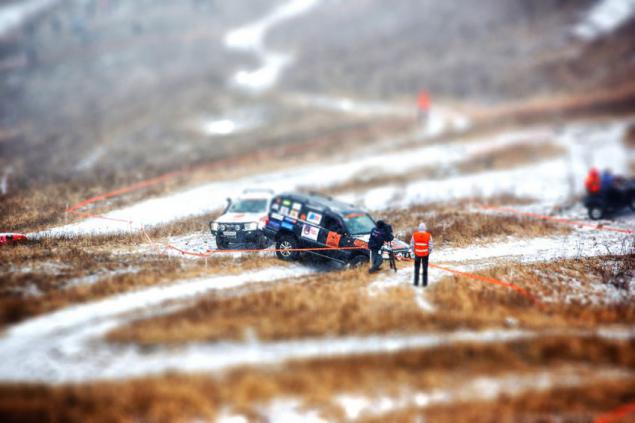 g.Holodilnik. "Expedition-Trophy".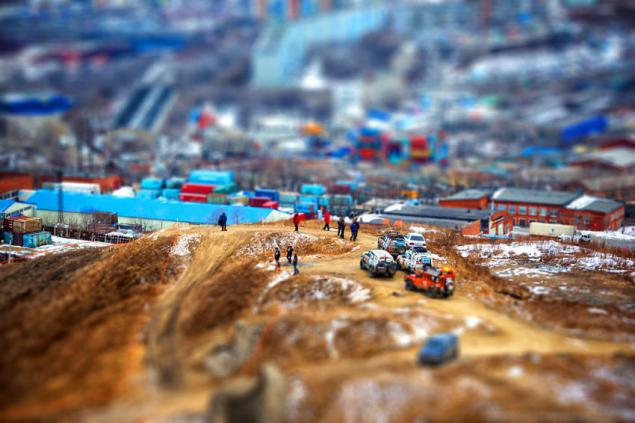 Khabarovsk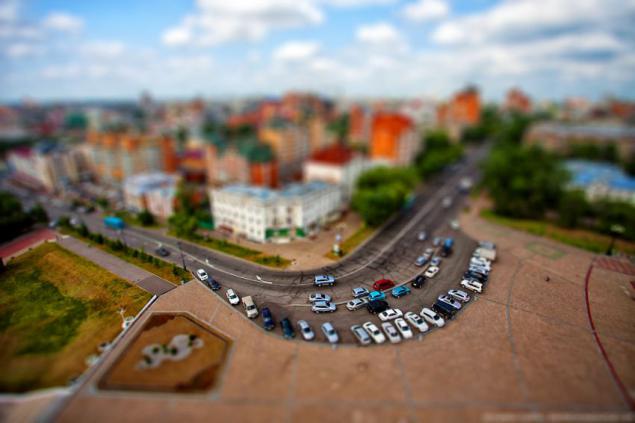 Stopping the "Center".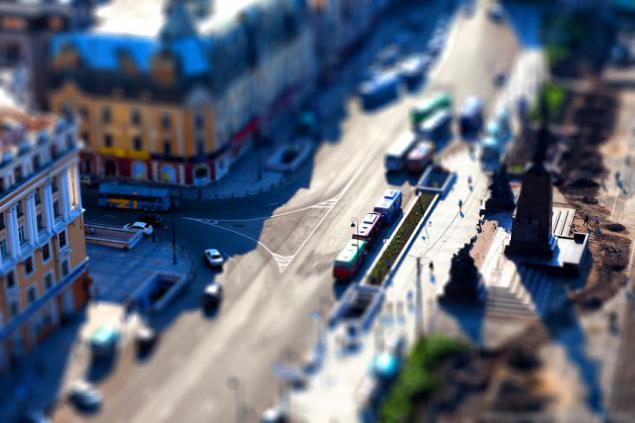 Street Svetlanskaya.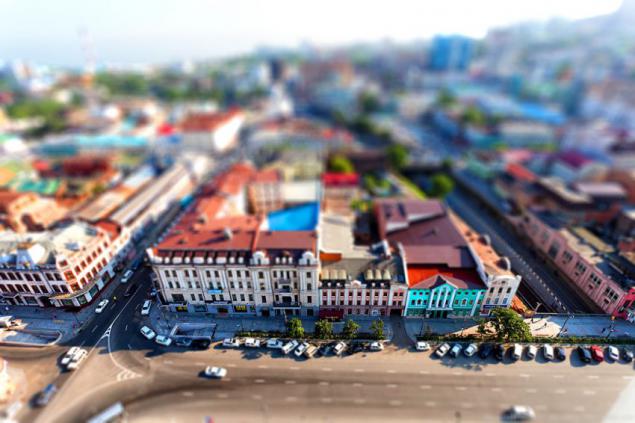 Ocean avenue.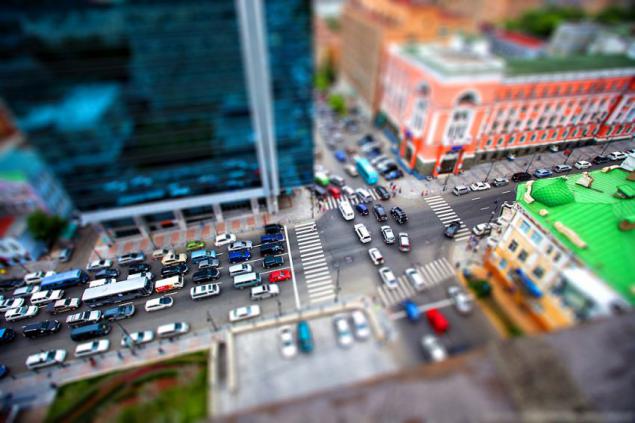 Office building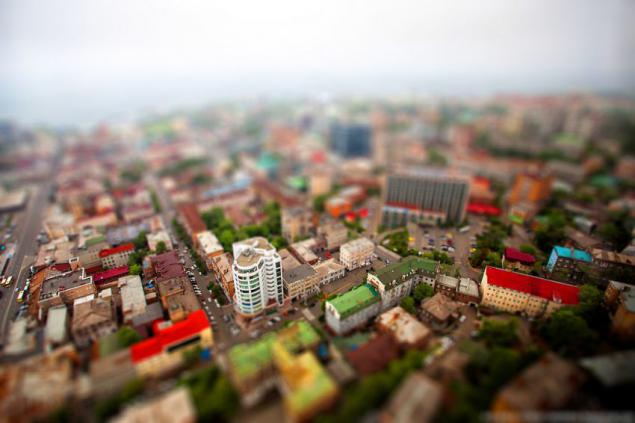 Source: alexhitrov.livejournal.com