Alexander served five years in the Foreign Legion, and now runs a security firm in Paris, has a house in a prestigious area, an expensive car and a huge number of all kinds of buns. In this article you will learn about all the hardships of life in the Foreign Legion. - I have the feeling that I am the last patriot of Belarus, - says Alexander. - Friends twist a finger to his temple, they say, you're a good, come on leave with the money, nothing to think, relax and back to a warm place. Here tarry a year, feel what it's like.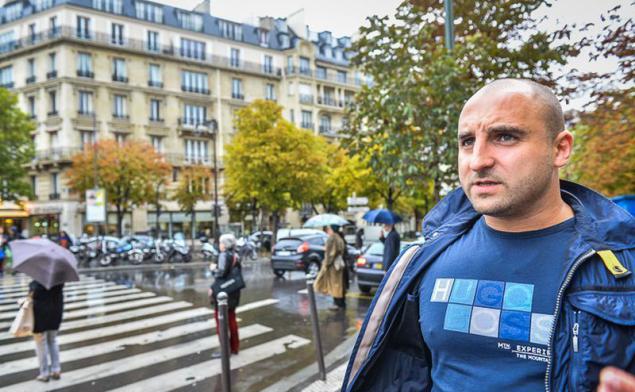 Alexander believes that money can earn anywhere. His entourage at home - successful people with their business and high-income countries. Not interested in small earnings and our interlocutor, neither the French average salary for the employee's lower level of 1,200 euros, or the notorious "500" in Belarus. However, the young businessman until leaves, waiting "will converge stars." In Paris, he and a companion security company, which he created after the service in the Legion. Things are going well: the Côte d'Azur guys guarded luxury villas and escorted trips moneybags in the resort, in the capital carry out other orders. The next day after our conversation firm Alexander protected the turn of the new iPhone.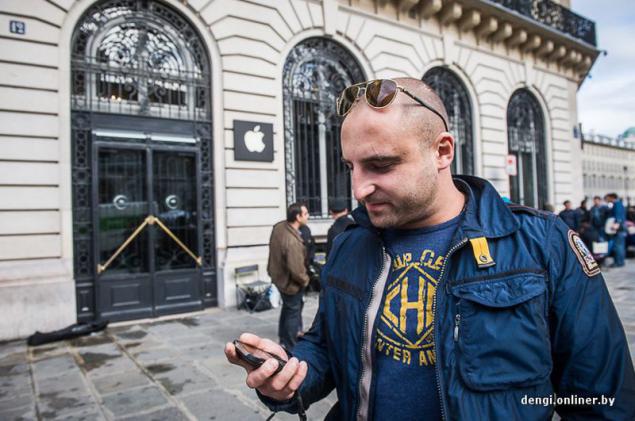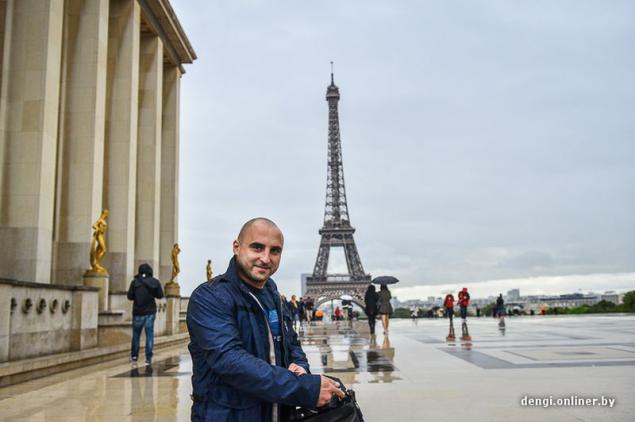 Twenty kid he went to serve in the Foreign Legion. Like many in those years, exclusively for big money: initially paid well, 1,500 euros per month plus bonuses. Combat missions are on the double tariff - those of four Belarusian happened five years of service. Hot spots: Côte d'Ivoire, Gabon, Djibouti. The French Republic continues to protect tranquility in their former colonies and protectorates. Over time, wages rose, albeit slightly: in 2002, fifteen hundred commands respect and seemed huge denzhischami, the thousand seven hundred and five years later - no longer exists.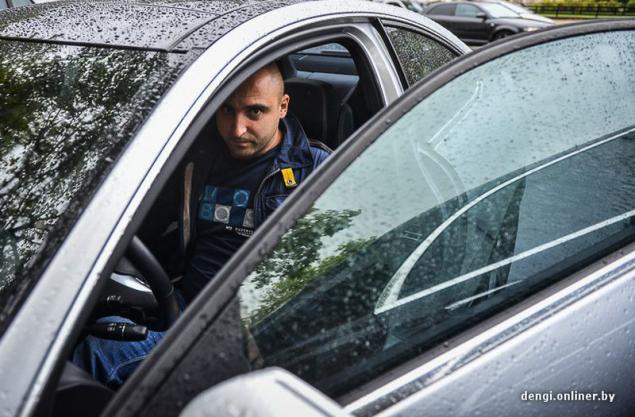 - Of course, the Legion go for various reasons - continues Alexander. - Ukrainians and Moldovans - for the money and a French passport, the Europeans - "feel life", "become a man." However, with the army manipulates citizenship: theoretically, after three years of service, you have the right to issue a residence permit, in practice, it all depends on the authorities. In my case, I tried to make him sign a contract for two more years beyond the five-year life instead of sending the file for review. Fortunately, everything worked out - I designed the "ten-year" (residence permit), after which no problem getting a full passport no.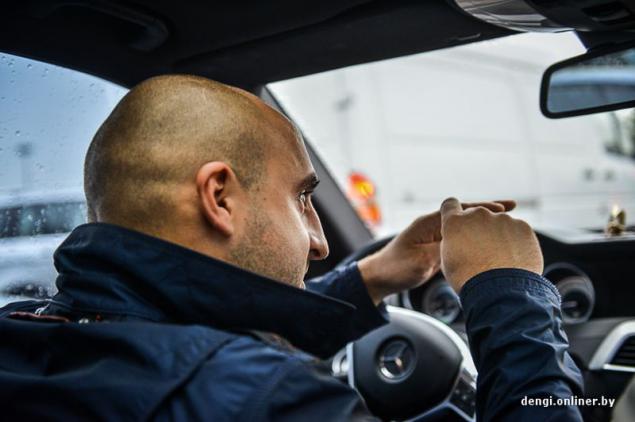 However, many such acts uncomplicated manipulation. Largely due to the isolation of life in the Legion: no Internet in the city did not go out because of the regular (twice a day) checks, telephone - only with the permission of his superiors. - Soldiers lost: what to become after the service? Waiting for anyone in the civilian world? Do not become homeless? So many sign papers and remain in the army. This is a self-sustaining system - the commanders themselves former soldiers who sincerely believe in the absence of any life outside the fence was part and mold exactly the same consciousness in subordinates. In the army tupeesh, closes, and the hand she reaches for the handle to sign the contract.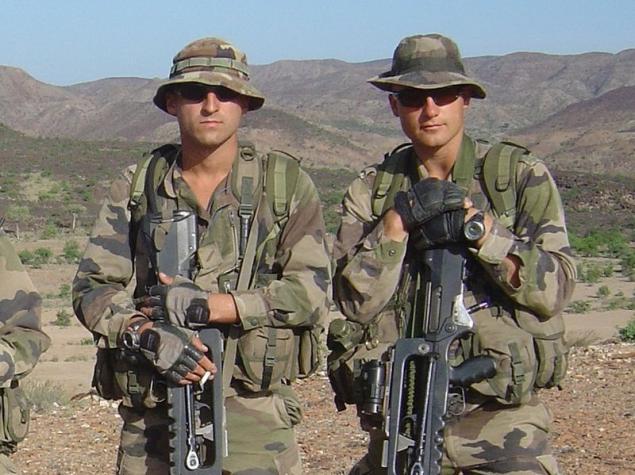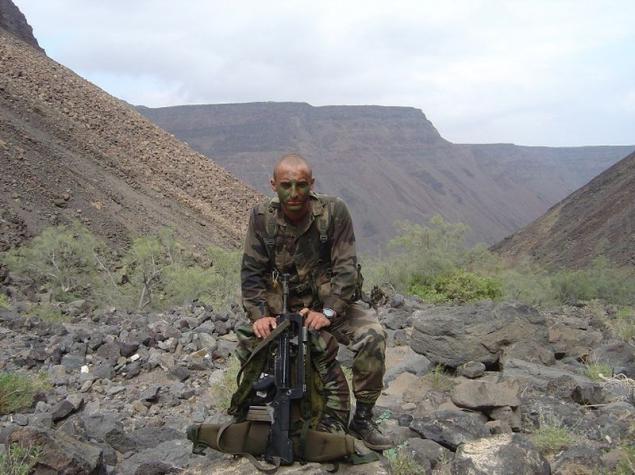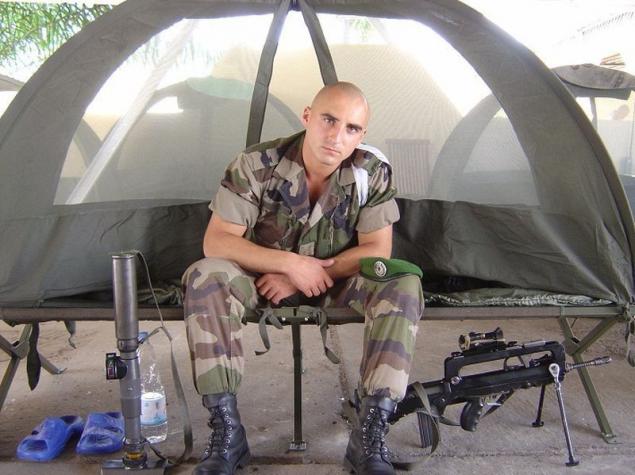 Alexander and his brother dreamed about Legion. Time was this: read books about martial arts, a lot of sports, knew about the "soldiers of fortune" - the choice of what to do in the next few years of his life, seemed obvious. Parents, too, did not stop the brothers from childhood were independent, and his father-military and did "all understood." - In the Legion can get anyone up to 40 years - continues our source. - Looking for health, good results of psychological testing and the ability to run fast. At my age it was necessary to make certain distance in 12 minutes, now exam for rent on the shuttle run. Physical examination did not differ from our voenkomatskogo and fitness all gaining literally 3-4 months SCHOOL.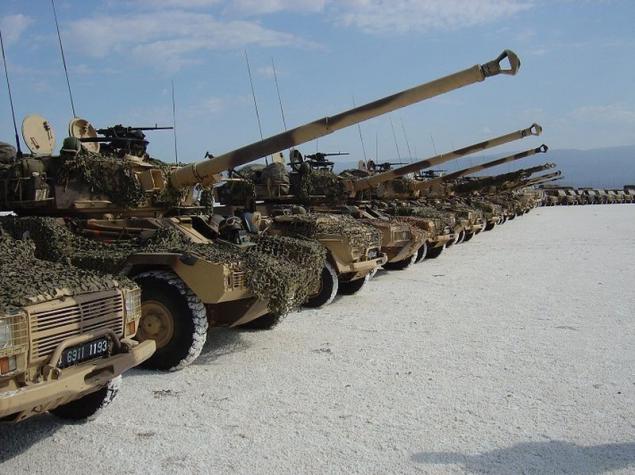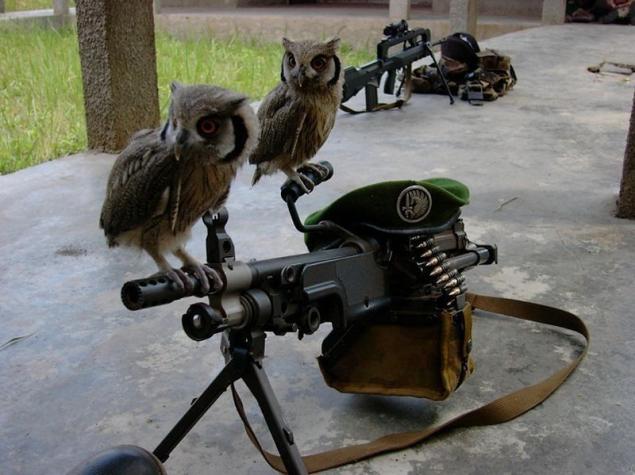 Alexander says that serve was morally difficult, but interesting. The absence of women (instead chiefs who constantly yell, push-ups and forced to clean the barracks), endless training and night climbs, little time for sleep. However, it should be legionnaires 9 weeks of vacation every year: during the life time of 12 Alexander went on leave in Minsk. - French Legion taught, but the system is very interesting. All soldiers are divided into groups of 2-3 people, at least one of whom speak the language. It is tasked to train subordinates. Language "grabs" himself, in practical classes Behold officer runs and shouts "Run!", "Crawl", "Dig a trench!". Your "teacher" signs, but somehow, explains to you what the target is set, you you set a word in my head.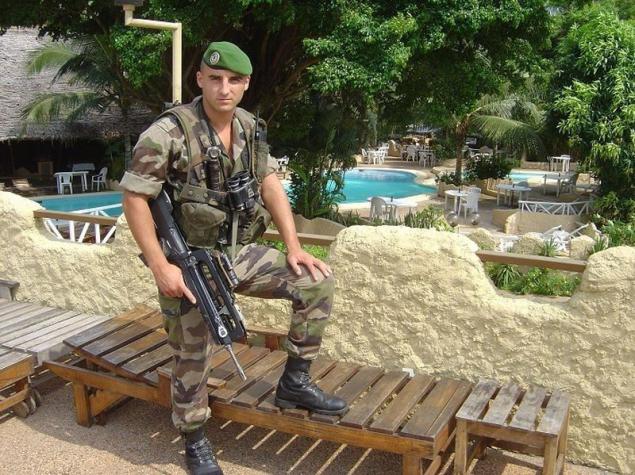 Legion can leave at any moment. Many survive only six months, a year, and then leave the part of all - no soldiers to look back and force will not. Theoretically there is a chance to give and to travel to hot spots, but in practice such cases Alexander remembers. - Soldiers need medals, double salary, romance, adventure, Africa and the heat - says the source. - No, and it never occurs to abandon real adventure for the sake of status barracks rat. People who come to the recruiting station Airborne Regiment, are about what they want from life and what she can throw them. Yes, initially, you can select the Corps of Engineers - to get right to work as a tractor driver and make runways; or to become a miner - service easier, but the salary below.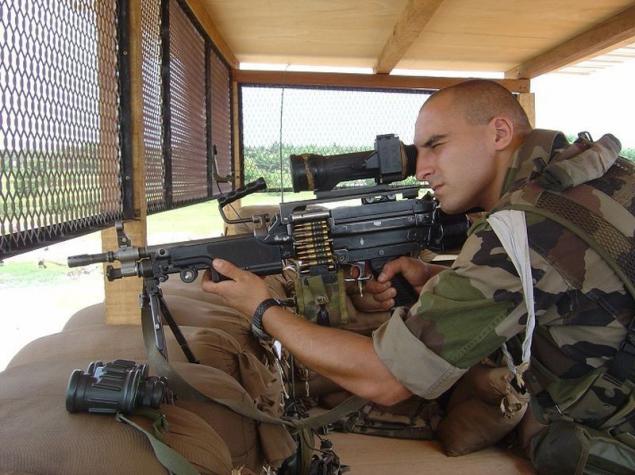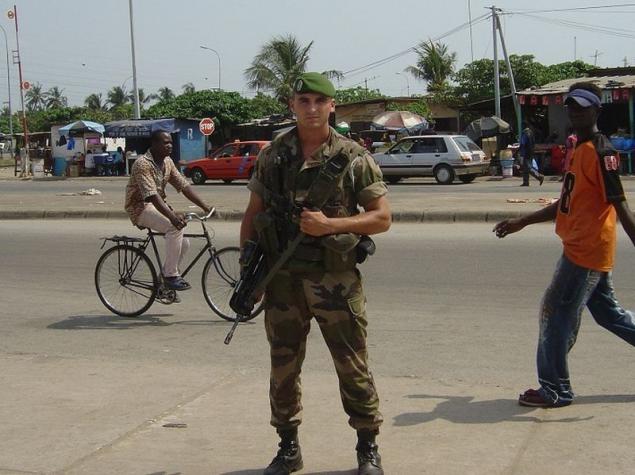 The fact that the Legion were often criminals - "reset life" - the truth. But it is also true that, when the Legion in the regular French army rules tightened. Previously, there were waiting for anyone, even murderers ("You are a murderer? Well, you kill!"), People with fictitious names ... But for some time the French authorities it is more convenient not to deal with problems such elements that they bring with them, and take people with pure biography. - Can not take, for example, a boxer. Often athletes individual types of high self-esteem and good preparation. What will happen if it is suitable to the commander and say, "You, Mr. ... but go Get out of the toilet!" - And the response starts to beat him? In war quoted team sports, because the war - a team. In general, volleyball will take more likely than kickboxer or fighter. Alexander was not afraid of death. But the fear of jumping so not completely overcome: - The military task is to as quickly as possible to throw a soldier to the point. Jump to three hundred meters at a military parachute drop speed is equivalent to jump from the second floor, with bad weather ends smashed heads and broken bones. Pain bosses are not interested: you are a soldier, a robot, your task is to fight.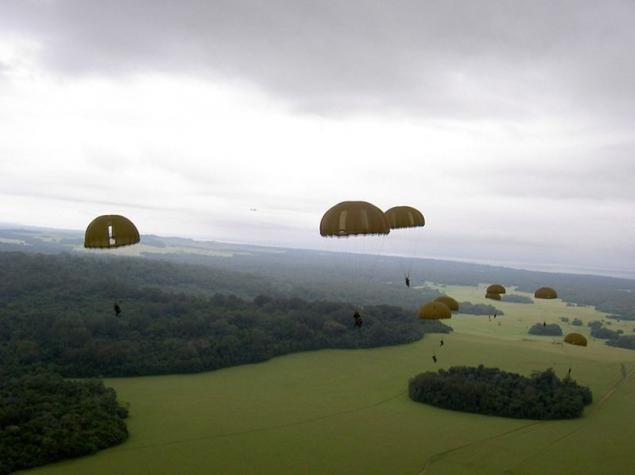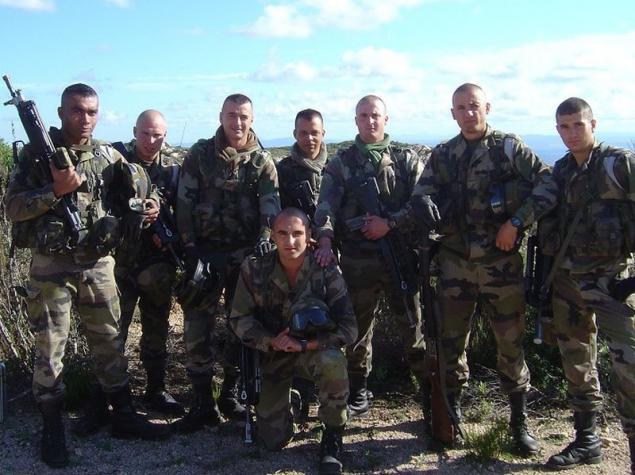 Money from the soldiers piling up, but not all. Alexander has turned round to collect the amount back to Minsk and buy an apartment. Then, in the wake of the high demand for real estate, it is advantageous to sell it, to borrow a few tens of thousands and buy a house. However, life is part was quite different: having stayed in Belarus less than a year, he returned to France and tried to go into business. - Now in our security company employs about a hundred people - continues Alexander. - In general, Russian, Ukrainian, there are Chechens and Belarusians. Many former legionnaires like me. Legion in this case acts as a large family with strong ties to remain so and outside parts. Many people, closing a contract with the army, come to me: to become a security guard - a quick way of socialization and find themselves in civilian life.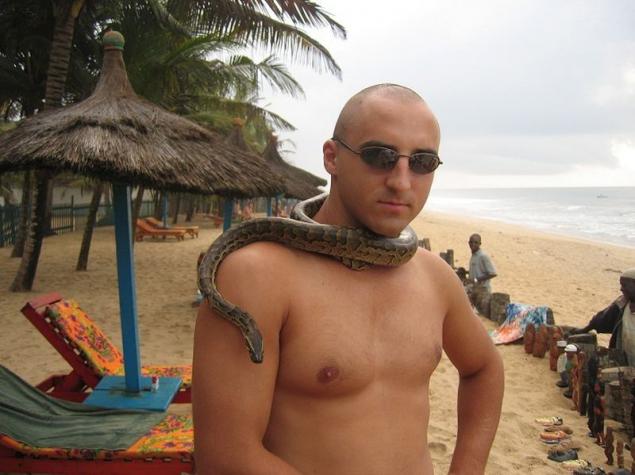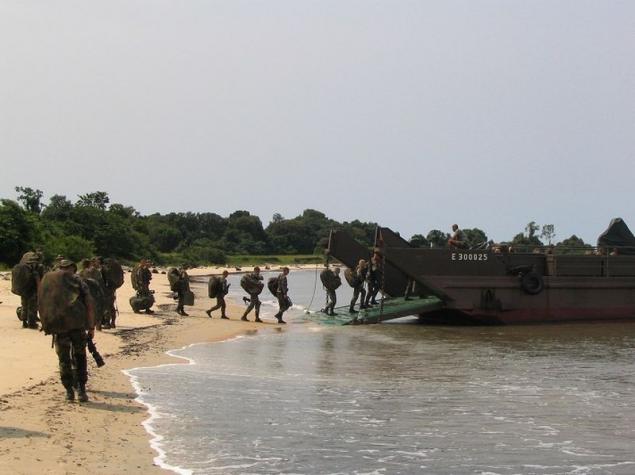 Finally we come to the most complex issue - pull to return to Belarus. Alexander has a lot of human emotions associated with the homeland: friends, parents, familiar life in Minsk, - but there are logical evidence of the need to tie with France. - France I was basically satisfied: people are not evil, many are drawn to the arts, a climate of tolerance, food quality, smooth roads, it is possible to make - says the source. - But I'm going to create a family in Belarus, with Belarusian. French sophisticated enough for our mentality, very independent, while the native girls are more open and beautiful.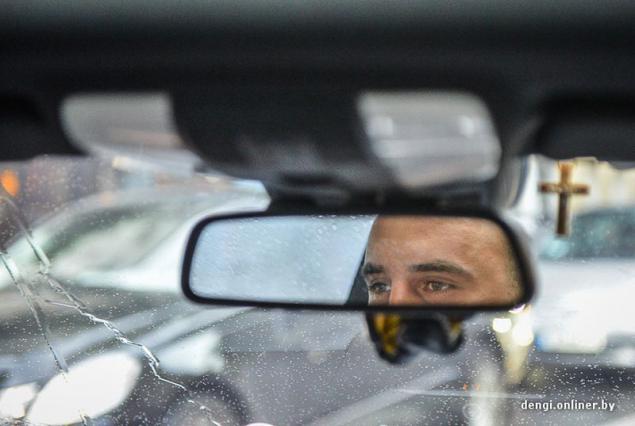 In Minsk, is getting better and Business: Alexander opens garment manufacturing, has other ideas. After three or four years, according to his plan he intends to finally say goodbye to Paris and move into their own home here in Belarus. On the continuation of military career does not think, it argues with mathematical precision: - A man lives an independent life from 15 to 65 years, either before or after being impossible to complete. For five years I gave the army, it is 10% - not so little, and I've had enough. Sooner or later, I run a family. What is a family? Family - children, - he said. - Now imagine they were born and raised here. There are pros: two languages ​​at an early age, dual citizenship, a good education. But the main disadvantage that crosses all - they can not be fully adapted to the way of life that is important to me. Thus, parents are Belarusians, and their children - in fact foreigners, because they communicate with their peers, teachers, it becomes even in Russian hard to talk with his father and mother. And our values? "Hey, son, went fishing fish!" - And he replied, "Daddy, let's better to catch frogs ..." I speak figuratively, but you have to understand my point. I have such a situation never satisfied.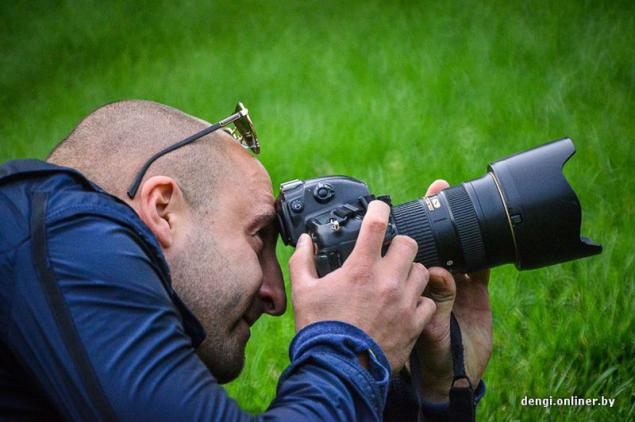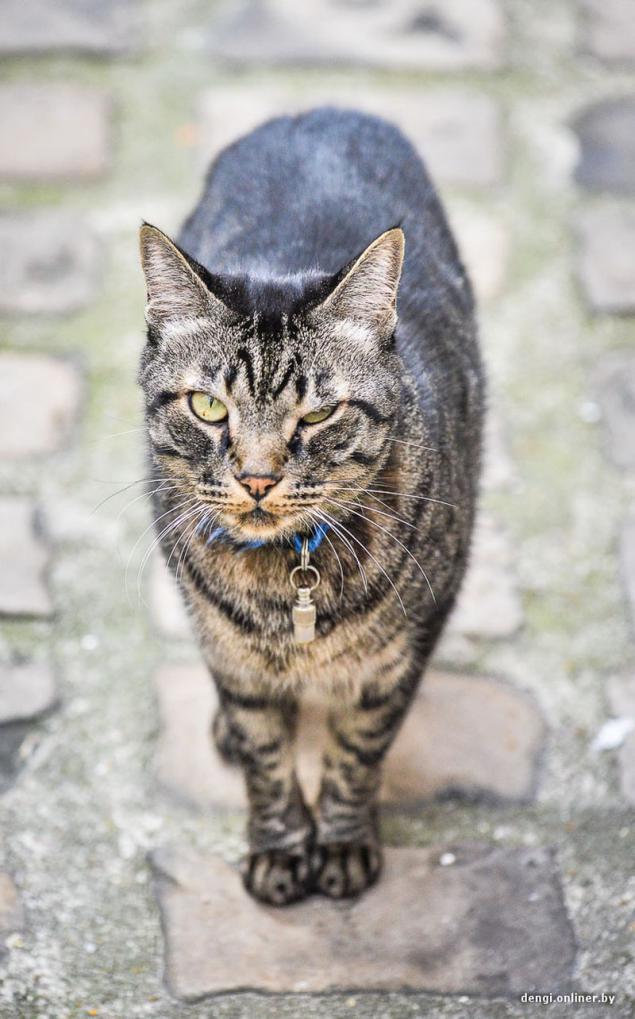 Source: dengi.onliner.by